This shop has been compensated by Collective Bias, Inc. and The Coca-Cola Company. All opinions are mine alone. #DGUnitedByFootball #CollectiveBias
A crunchy, spiced, almond coating envelopes sauteed and spiced potatoes, lentils and spinach in these Baked Lentil Spinach Croquettes – making them a fun way to get your friends and family to eat their veggies!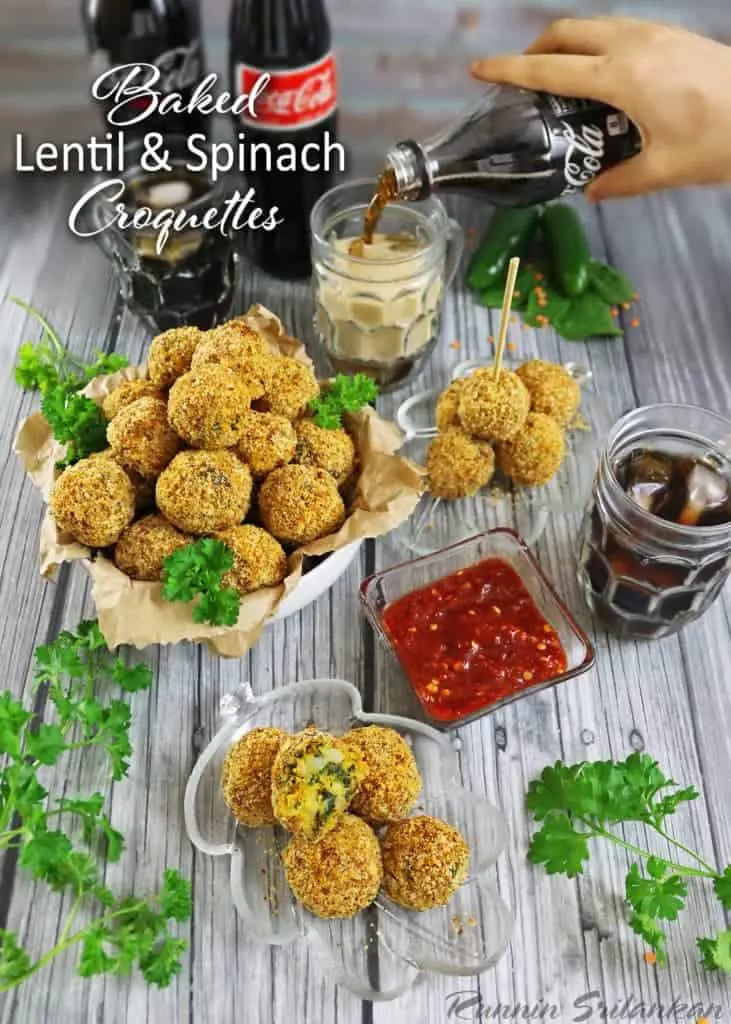 Over the years, just about every get-together at a Sri Lankan home that I've been fortunate to have attended, seems to have involved some sort of a "cutlet." What is referred to in most other parts of the world as a croquette, the Sri Lankan cutlet consisted of some sort of sauteed meat or vegetable, cooked potatoes and a plethora of spices that were rolled up together, dipped in an egg mix and breadcrumbs, and then fried up.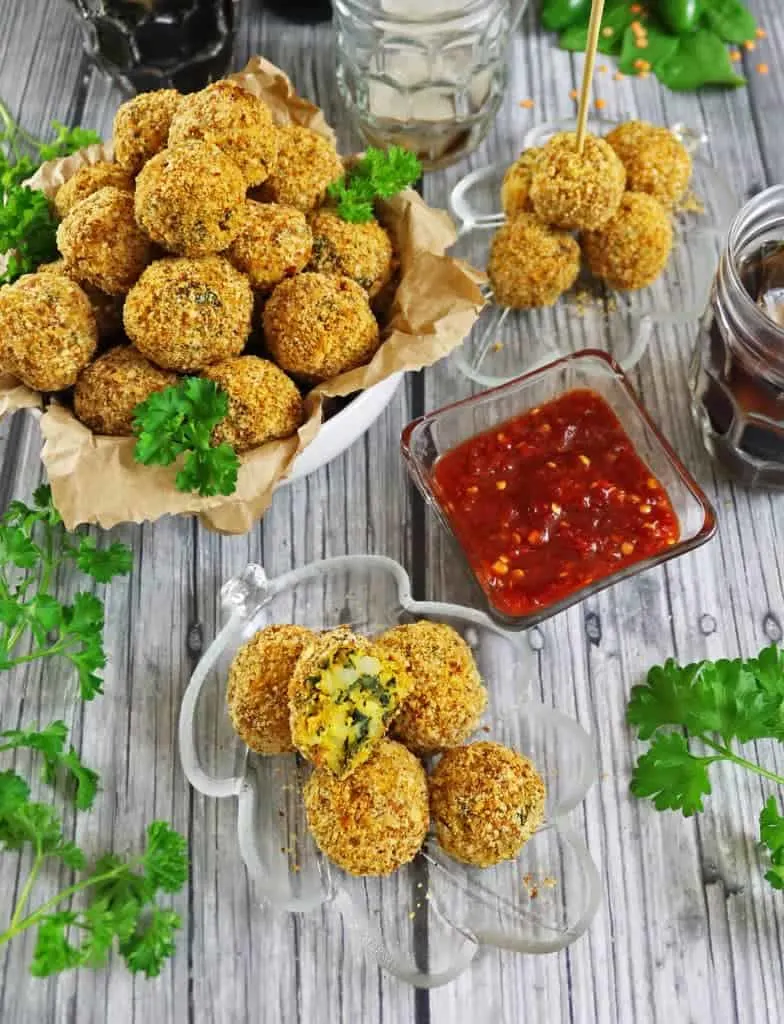 When it comes to cutlets, my mom makes a mean fish one. Her fish cutlets are so good us Charles Chicas will risk scalding the roofs of our mouths while taste testing them as soon as she pulls them out of her frying pan! I've tried making her version of them (as seen here), but, her idea of measuring ingredients in "pinches, dollops, and fistfuls" doesn't quite help me out in duplicating hers exactly. So, I've tried taking over and perfecting the veggie cutlet/croquette niche in our family. Now, I don't mean to toot my own horn, but toot I will do…because some of those veggie ones I've churned out were pretty darn good, like those Black Eyed Peas and Collard Greens Croquettes I made for our New Year's Eve Shenanigans.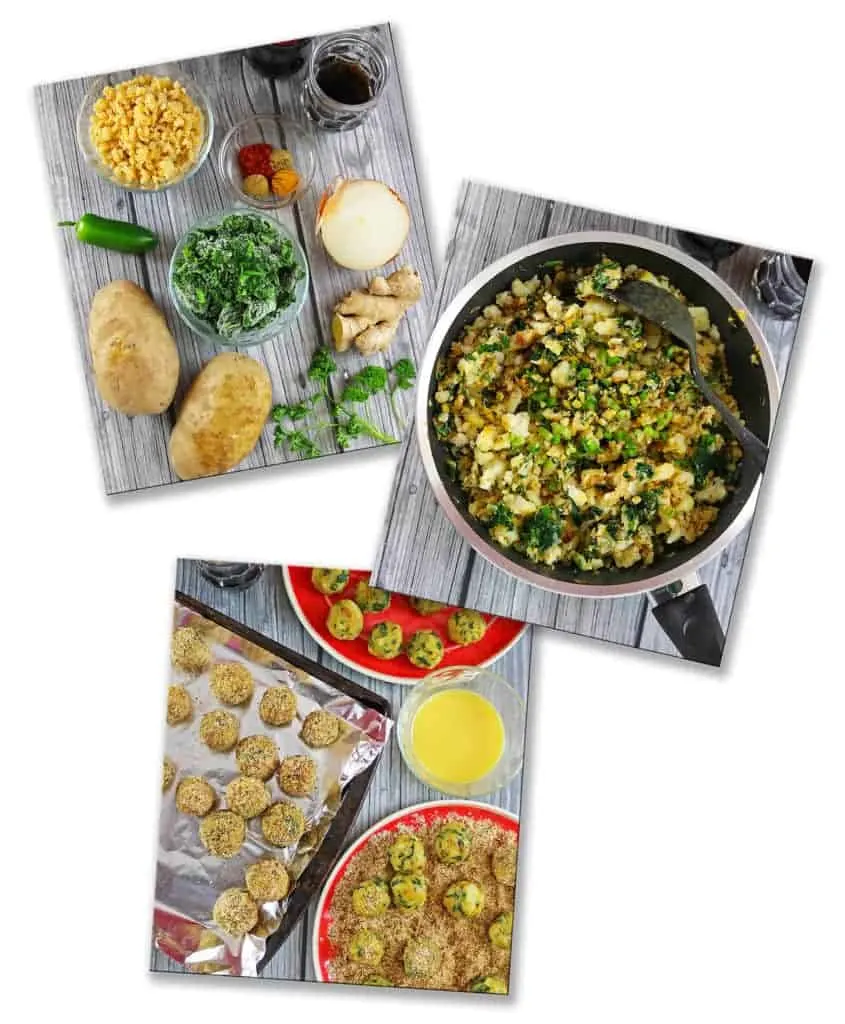 To me, cutlets/croquettes are delicious, simple, fun, finger-food that's perfect for game day get-togethers or any kind of shenanigans – especially when paired with a cold, refreshing, glass of Coca-Cola or Coke Zero!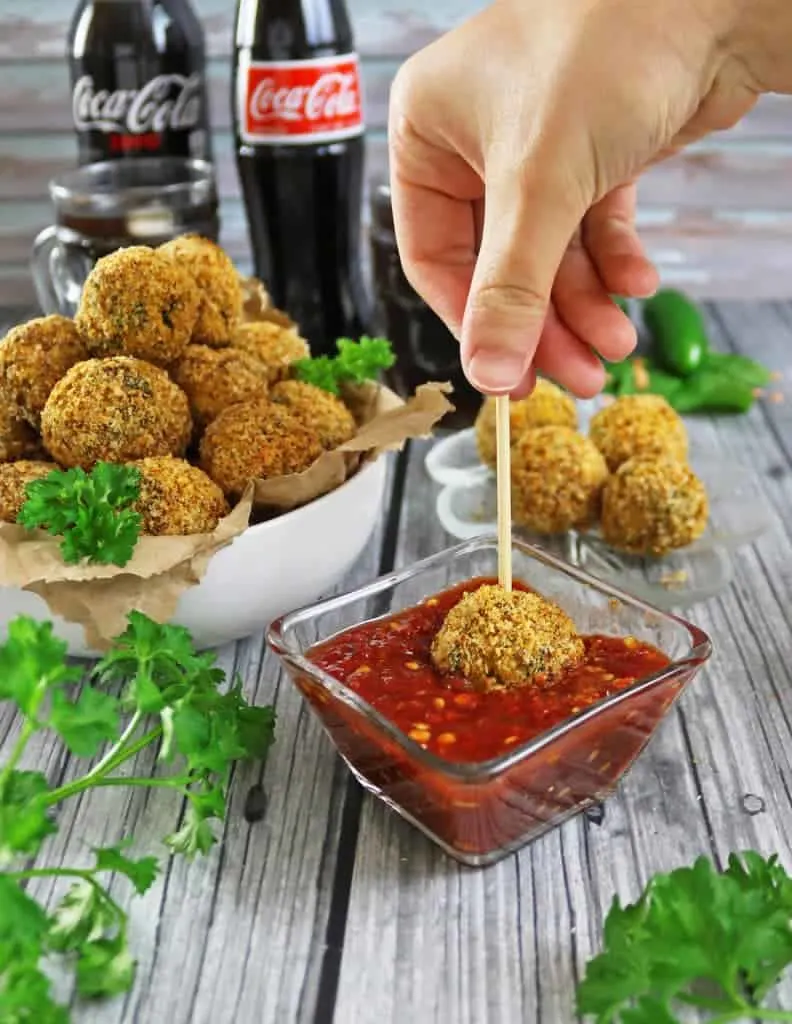 However, sometimes, standing there frying batches up can be a lot of work (for me, at least). So, sometimes, I just bake them up. Instead of dipping them in breadcrumbs after dipping them in an egg mix, I simply dip them in a mix of roughly ground up almonds and spices like cumin, coriander and paprika, like I did with these Baked Lentil Spinach Croquettes. Bite into one of these Baked Lentil Spinach Croquettes and you will still get a crunchy coating enveloping a tasty and spicy blend of potatoes, lentils and spinach. Such a fun way to get your friends and family to eat their veggies – eh?!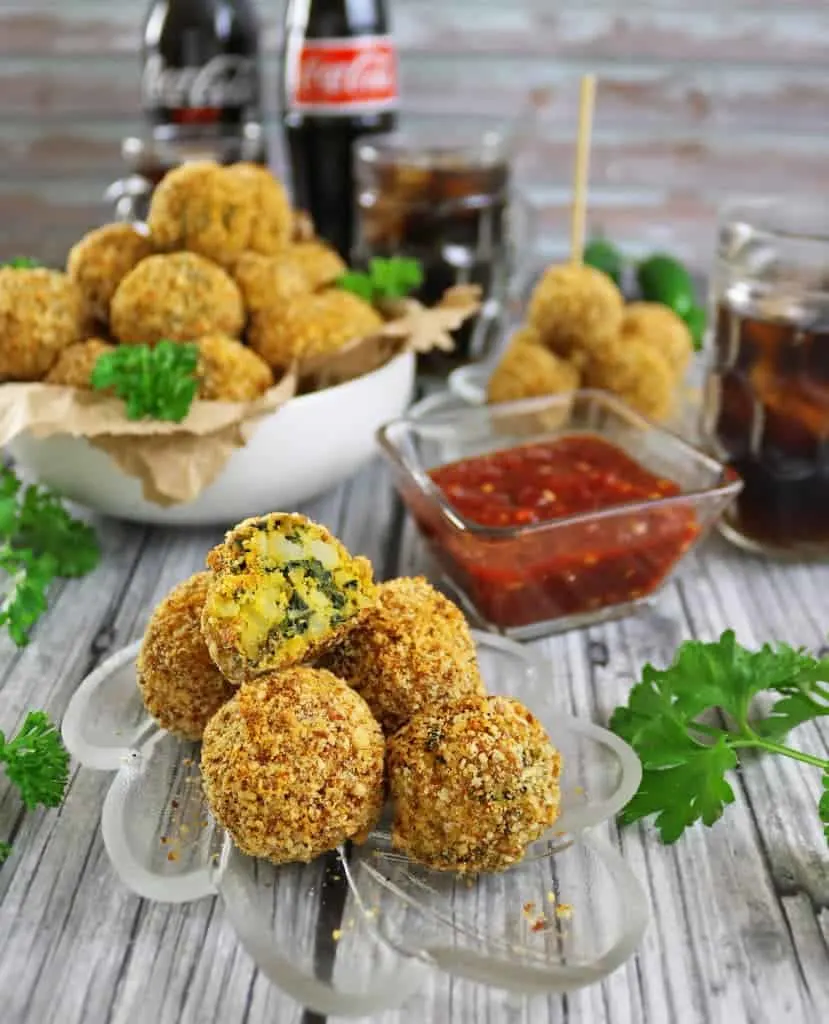 I plan on taking some of these Baked Lentil Spinach Croquettes to the pot-luck game day get-together my daughter and I plan on attending, along with a cups and plates and a couple of 6 packs of Coke Zero I picked up at my neighborhood Dollar General Store. By the way, if you shop at Dollar General, make sure you download and launch the Dollar General App and turn on your Bluetooth® settings as you will be notified of some pretty rad deals just by walking by a new beacon-enabled "Destination Coca-Cola" end-cap – how cool is that?!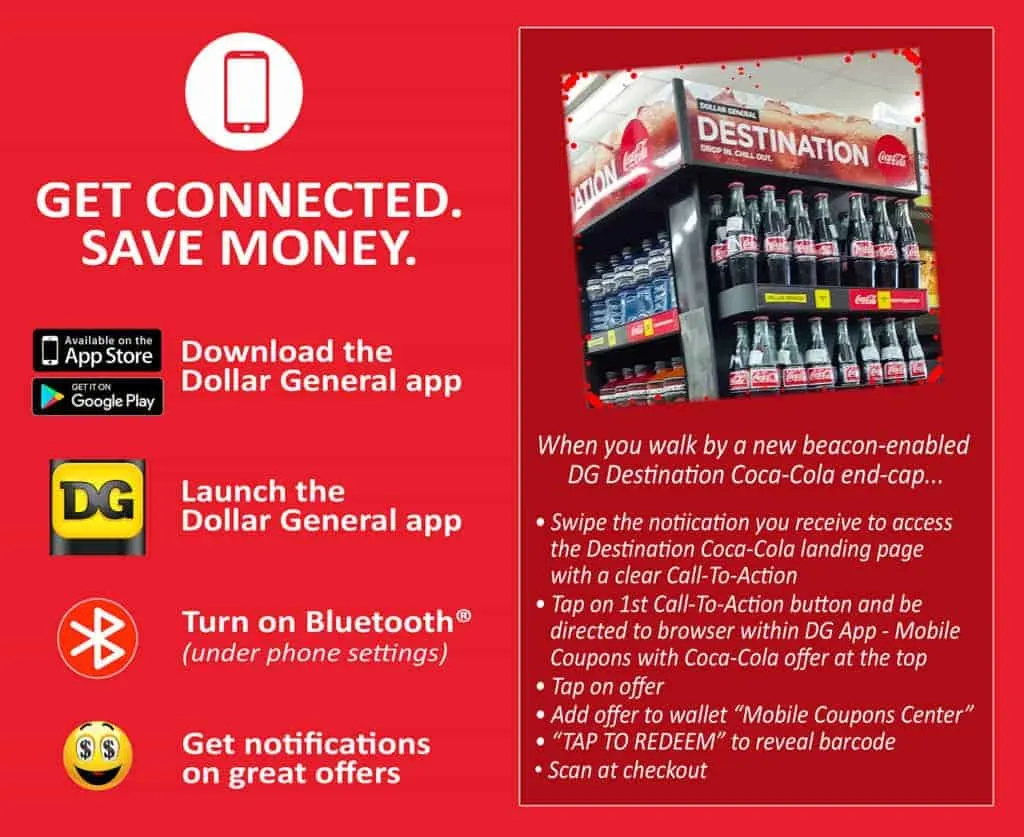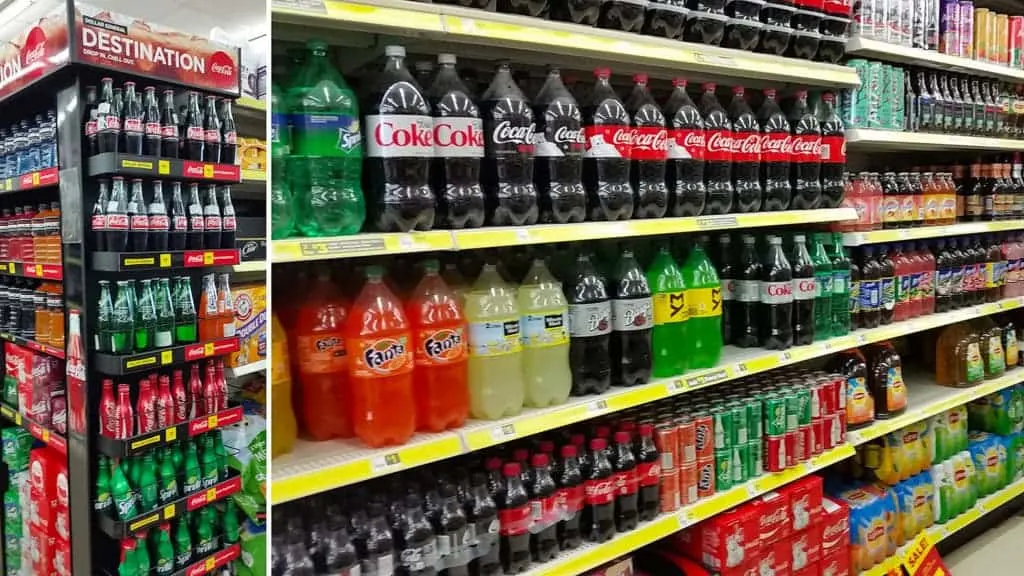 Make sure to check out more inspiration for your game day events here!