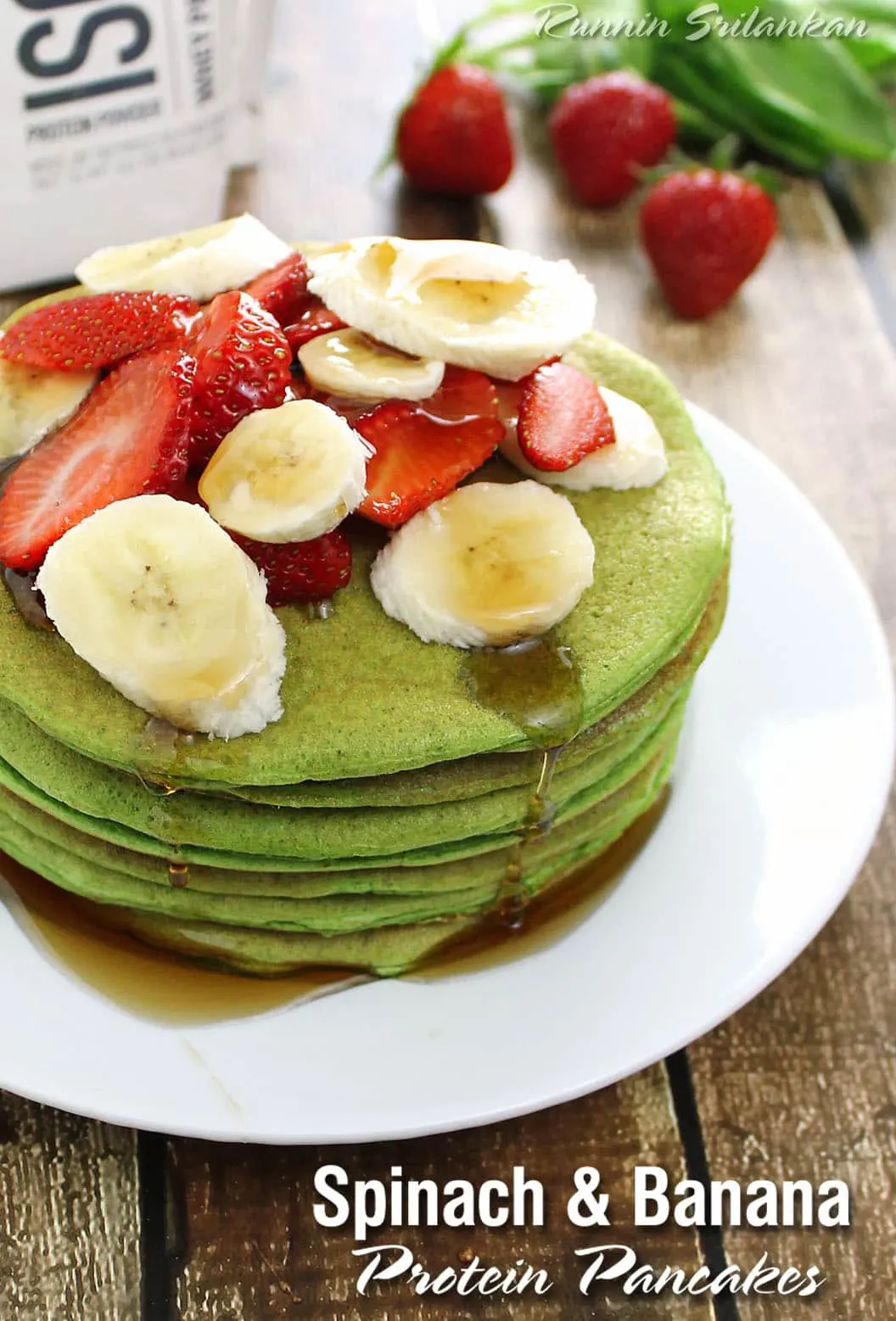 When it comes to smoothies – are you a chugger? Or, a sipper?
Quick, tasty, portable, veggie and fruit packed, green smoothies are a favorite of mine when temperatures start getting warmer. They are also a favorite of mine when I need some balance on days filled with chocolate cake with peanut butter icing! And, provided the smoothie isn't brain-freezing-cold, I can make my favorite smoothie disappear in 0 to 52 seconds. I know…I know…you want to time your chugging speed, right? Go ahead, I will wait…so, how did you do?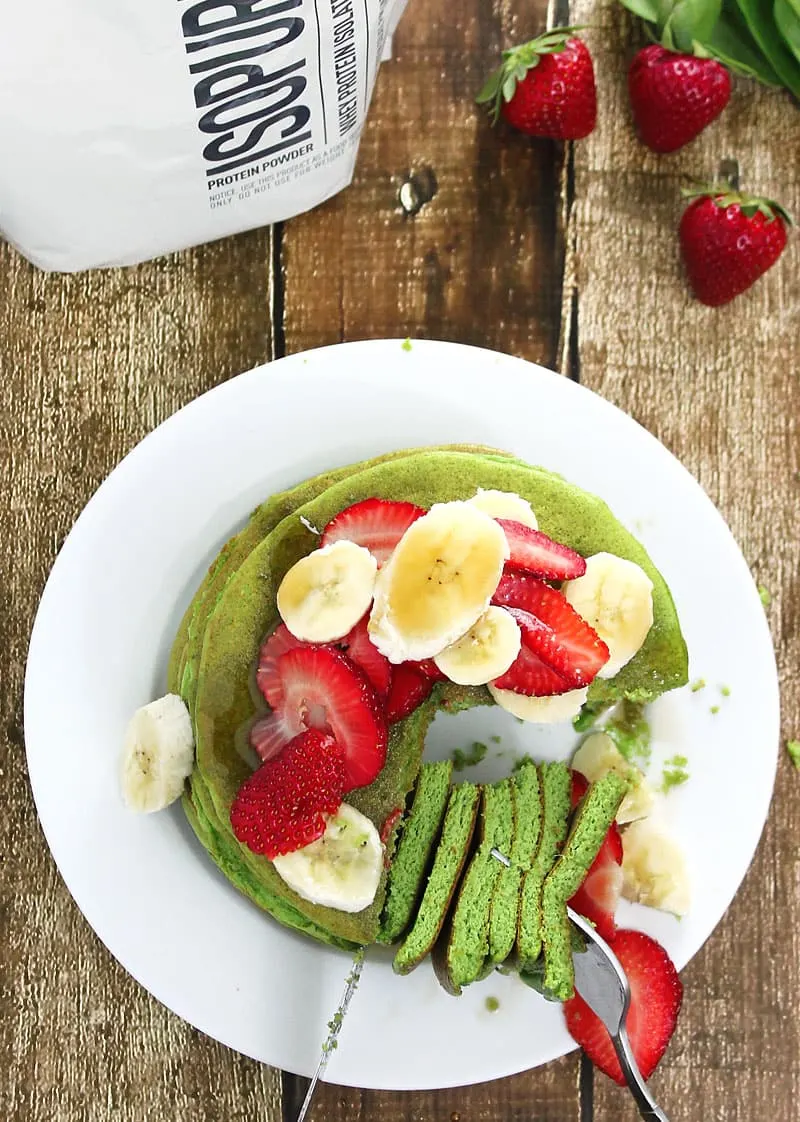 Somedays, I love that I can chug my smoothie down so quickly – but, every now and then, I like to savor it, to linger and laze around, while sipping on it. But, unlike finely aged cheese, my green smoothies do not get better with time. In fact, after a couple of hours, they have more in common with a cup of day old, cold (not iced) coffee. So, every now and then, on days when I want to linger over my smoothie, I turn it into a pancake. Of course, I add a little bit of rice flour or gluten free oat flour and an egg and some baking powder to help the smoothie transition better into a pancake – but the base ingredients (spinach, banana, milk, and protein powder) remain the same.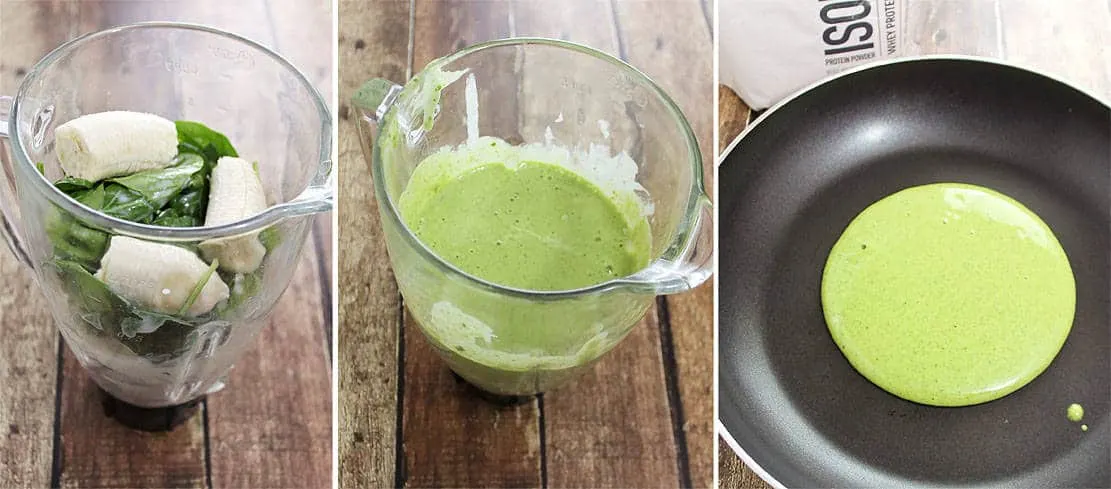 I have been trying different protein powders recently, and for these pancakes, I used a whole cup of unflavored Isopure Whey Protein Isolate.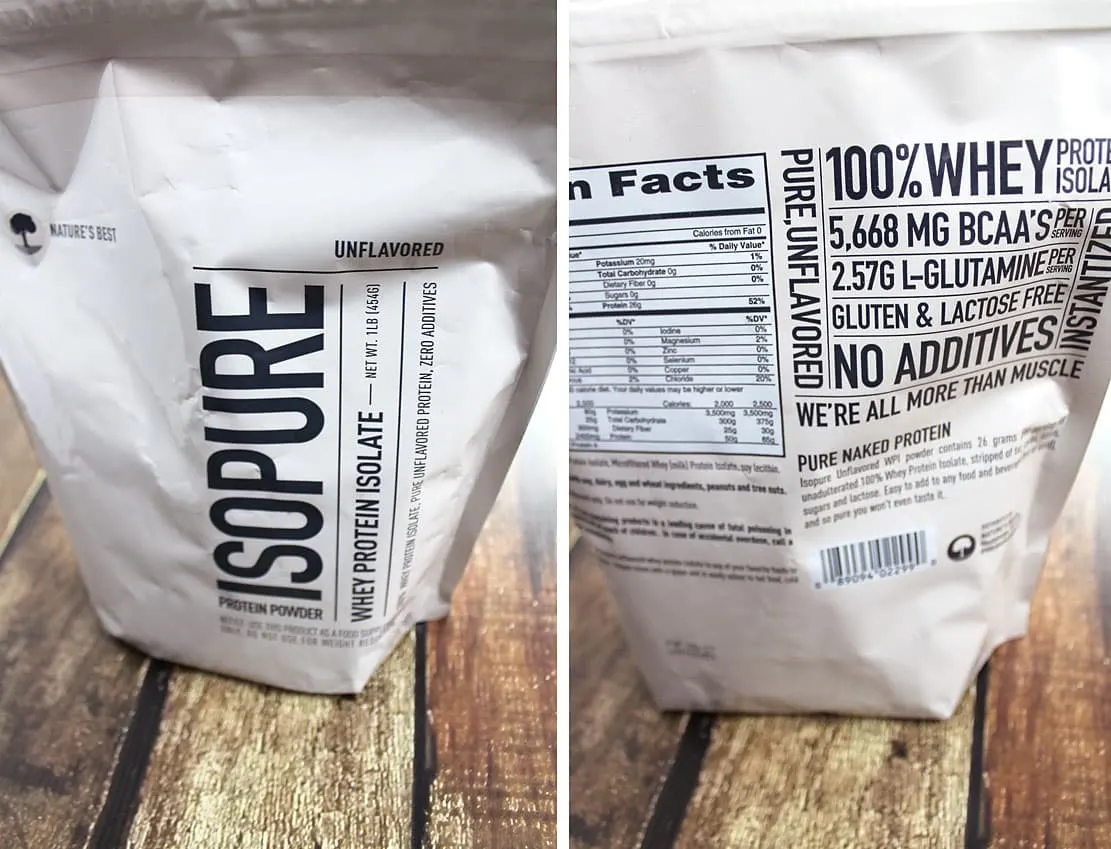 This Isopure Zero Carb powder packs 50 grams (per 2-scoop serving) of 100% pure whey protein isolate, without a carb in sight! And it still comes with glutamine, vitamins, minerals and nutrients to keep your muscles tough, lean and ready to rock it. Isopure Zero Carb has 10,900 mg of BCAA's and 4.6 grams of L-Glutamine in every serving, and is lactose and gluten free. Isopure Protein Powder is available in 1lb, 3lb and 7.5lb size tubs, and comes in a variety of seriously delicious flavors: Creamy Vanilla, Dutch Chocolate (Low Carb), Strawberries & Cream, Cookies & Cream, Banana Cream, Mint Chocolate Chip, Toasted Coconut (Low Carb), Mango Peach, Alpine Punch, Apple Melon and Pineapple Orange Banana.
The microfiltration process used to create Isopure is so complete that it is the only completely clear milk protein when it is dissolved in water. (Please note that since the powders have a vitamin/mineral premix, the powder will be cloudy when dissolved as not all the vitamins/minerals are soluble).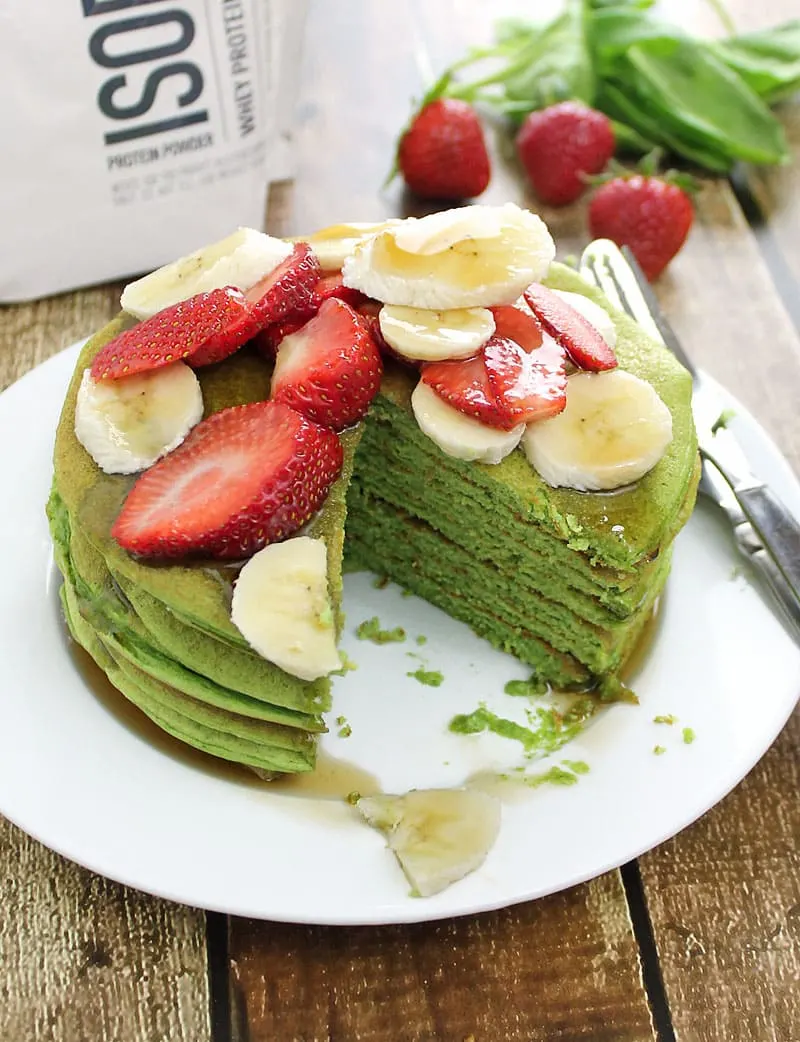 These spinach and banana filled, Green Smoothie Pancakes were not overly thick, but were perfect to be lingered over, this past Saturday morning. I could go on on how delicious these are, but I woul so love for you to make them and find out for yourself
So, back to my first question – are you a smoothie chugger? A smoothie sipper? …Or, a smoothie-pancaker?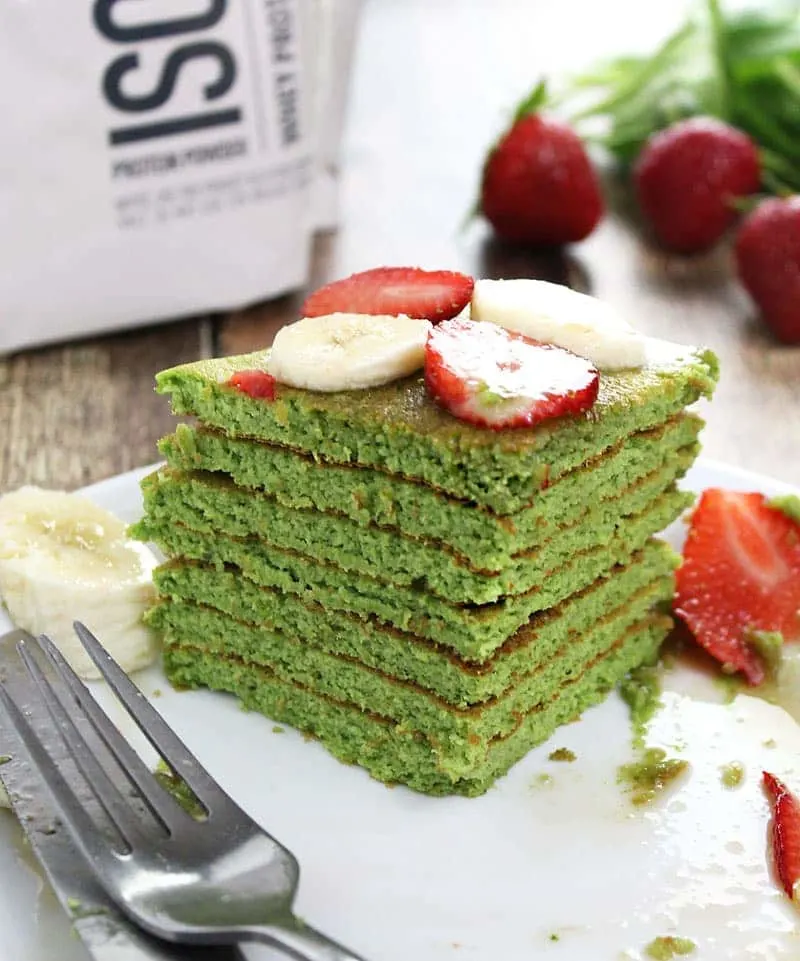 For More Information on Isopure, Please Connect With Them On: Facebook • Twitter

• Instagram
This post is sponsored by FitFluential on behalf of Isopure.