This post is sponsored by Newell Brands, makers of Ball® Home Canning products; however, all thoughts and opinions are my own.
Tangy and delicious, this easy Strawberry Lemonade Marmalade is made with fresh strawberries and lemons ~ enjoy it on your toast or Greek yogurt.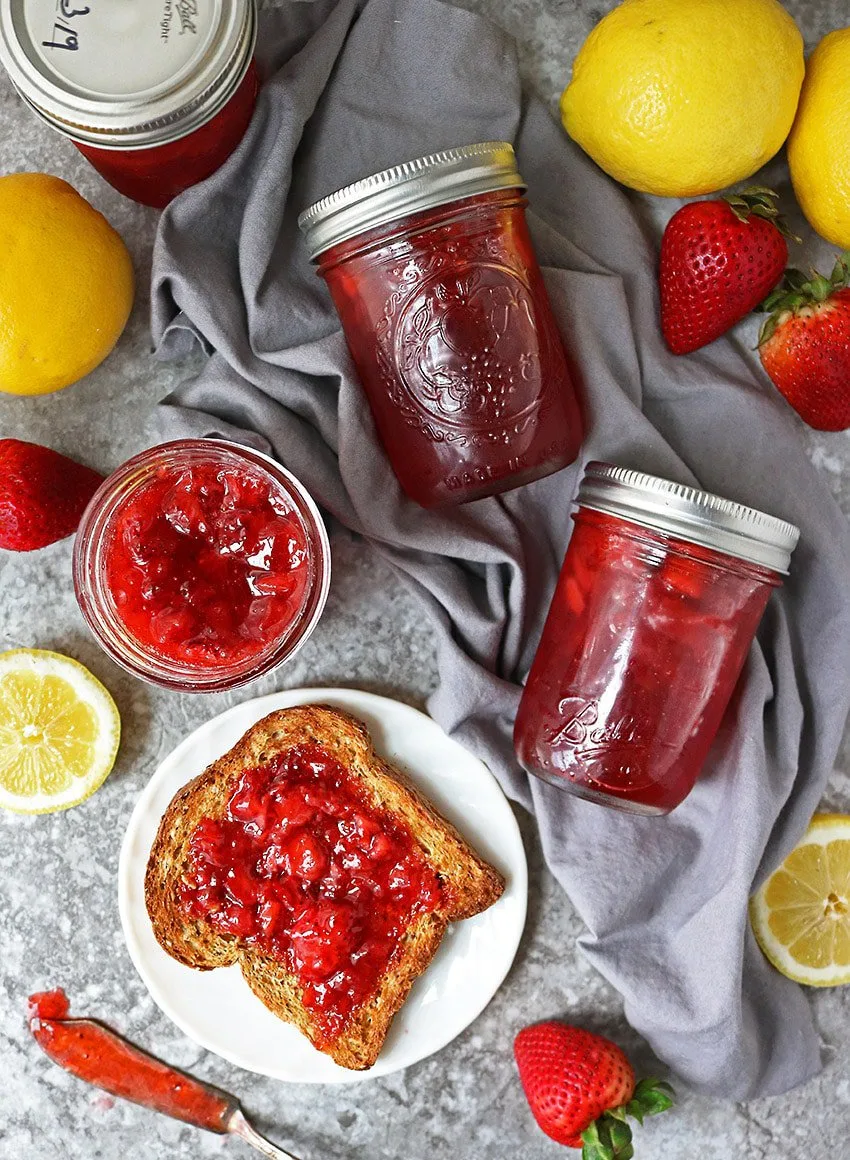 Did you know that 8 oz jars of homemade almond butter were not allowed in carry on luggage? Well, I found that out the hard way.

It was a few summers ago and my daughter and I were on my way to visit my sister in Dallas. My daughter had this idea that we should take a jar of homemade almond butter with us so we could whip up our favorite breakfast bars for my sister. Well, I like to travel light, so I stuffed an 8 oz jar of almond butter in my carry-on as I didn't have any other luggage. Well, at the airport, I was notified that unless the almond butter was checked in, I would have to leave it with TSA. So, I managed to find a very small bag, wrapped the almond butter in a couple of t-shirts and kept my fingers crossed that that glass jar wouldn't break before I grabbed it when I landed.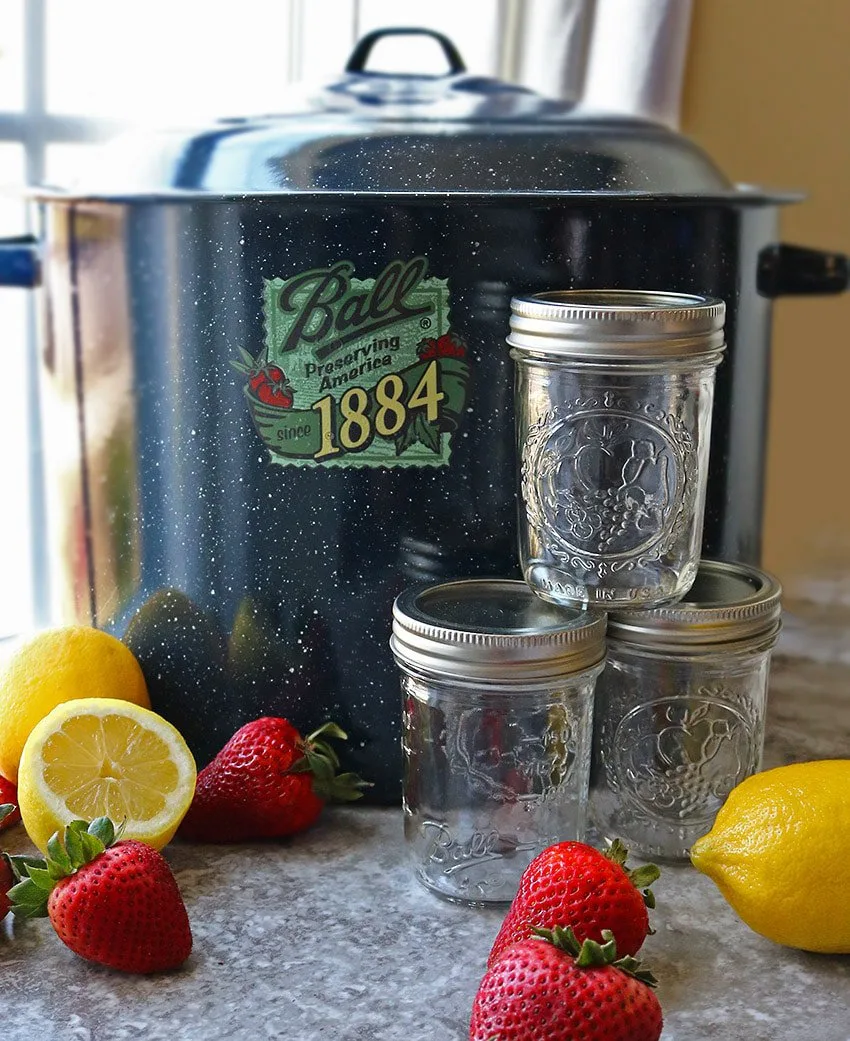 As fate may have it, that bag got lost. We left the airport that day with no hopes of reuniting with that jar of almond butter. But, 24 hours later, I received a call and a couple of hours after that, an agent from the airline was knocking on my sister's door with our small bag! I unzipped that bag expecting to find a shattered jar and mess. But, that Ball® jar was intact!
Ever since, Ball® jars are a favorite for us when it comes to carrying around fresh salads, sipping on shakes on long summer car rides, gifting granola around the holidays, and even storing trinkets for a hobby.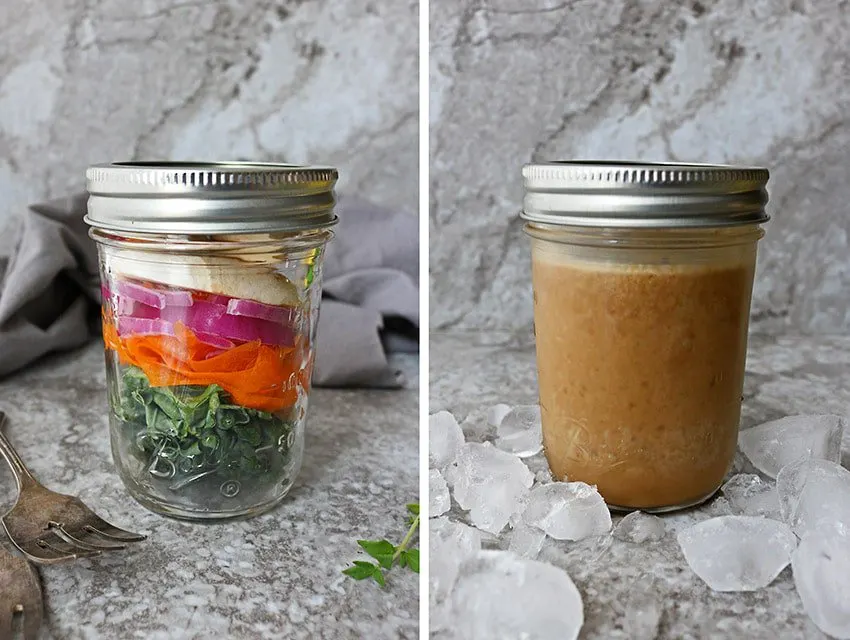 This month I figured I would put Ball® jars to use in another way. I would use them in small-batch canning this Strawberry Lemonade Marmalade, a recipe from the Ball® website.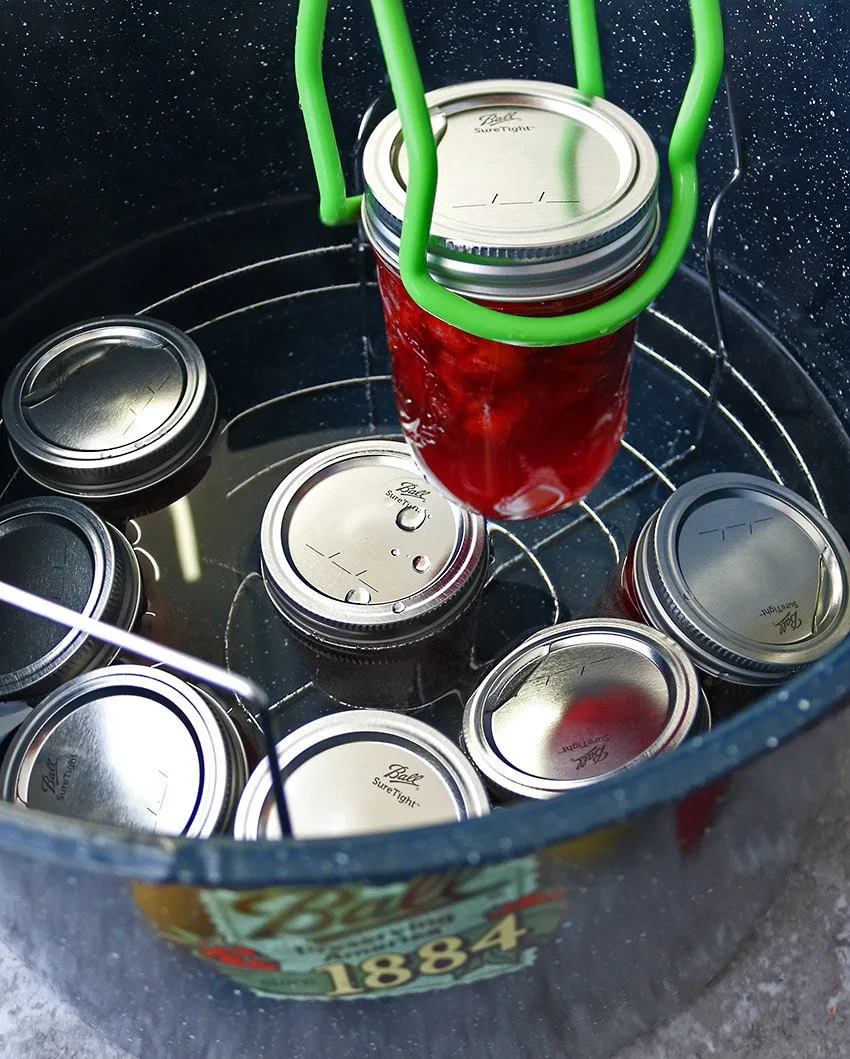 Having never ever made jams, preserves or marmalades before, I was quite apprehensive stepping into trying my hand at making and preserving this marmalade. But, Ball®'s step by step directions, along with the Ball® Home Canning preserving starter kit made it so easy – even for me! I ended up with 7 8oz jars of this Strawberry Lemonade Marmalade that I cannot wait to share. By the way, the Ball® preserving starter kit had all the tools I needed to get started – and, it would make a delightful gift for a canning/preserving enthusiast!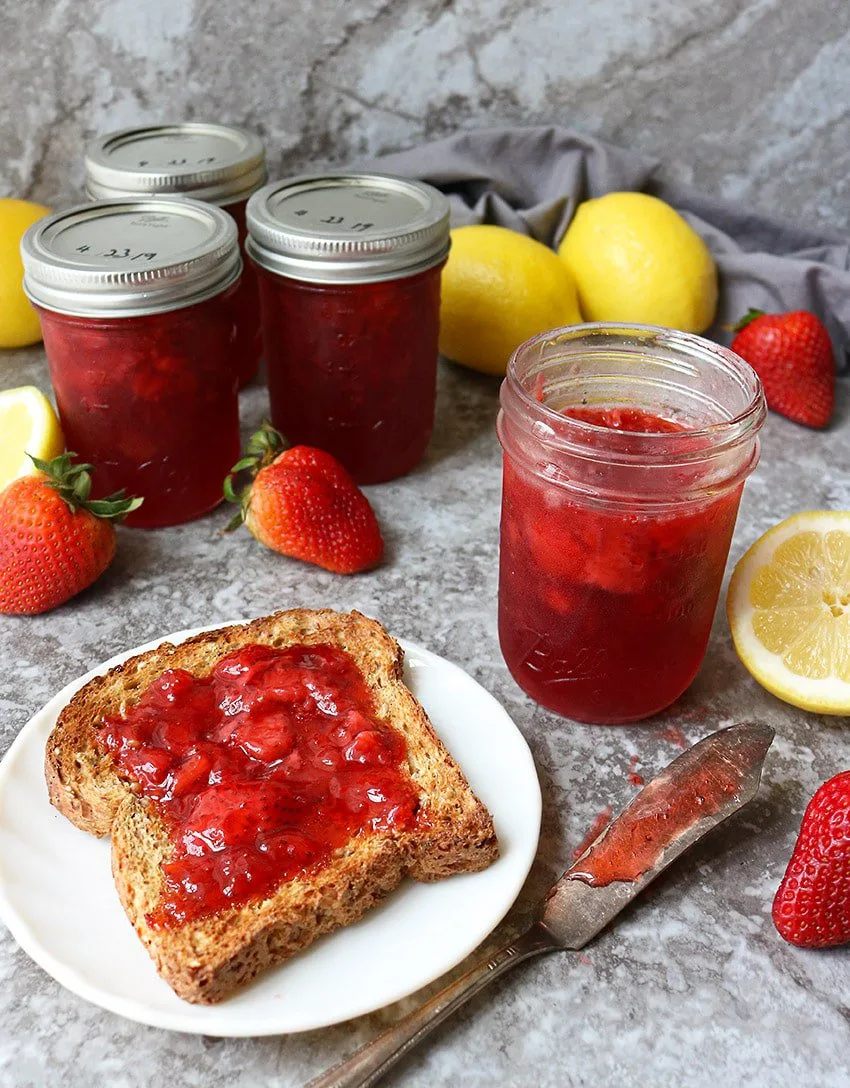 Ball® had its beginnings in 1884 when the five Ball Brothers begin manufacturing glass jars in Buffalo, NY. In 2012, Ball® and Kerr brands become BPA Free and in 2018 Ball® remains the #1 Consumer choice for mason jars in North America.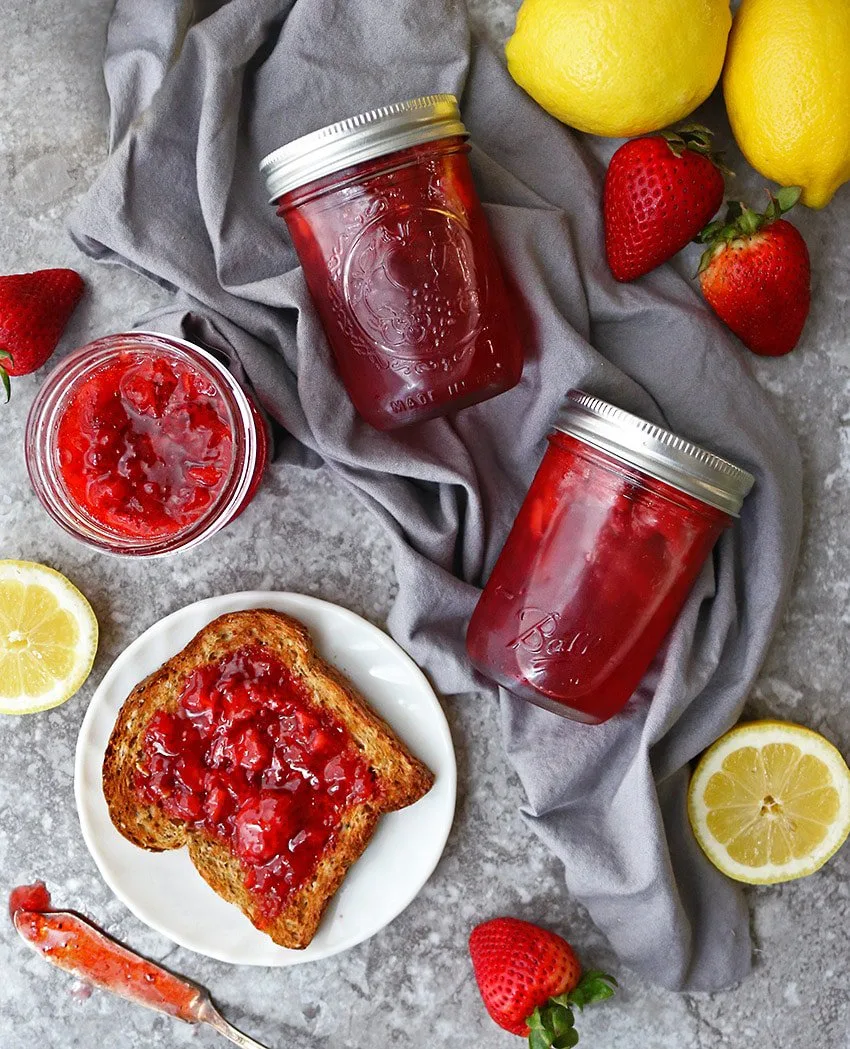 This year Ball® is celebrating 135 years. 135 years of being a staple in fresh preserving. 135 years of quality and enduring heritage under their belt. And, Ball® is celebrating 135 years with the new Ball® Aqua Vintage jars. You can find Ball® jars at your local Target, along with Ball® Home Canning preserving starter kit. Currently, there are several deals running in Target stores and on ibotta.