I've partnered with Sprouts Farmers Market to bring y'all this Vegan No Bake Star Anise Strawberry Cashew Cake. As always, all opinions are my own ~ thanks so much for supporting the brands that keep this blog spinning!
Topped with a crown of strawberries, blueberries, apricots, cherries, and nondairy whipped topping, this creamy, dreamy, cheesecake-like Vegan No Bake Star Anise Strawberry Cake makes a delicious, cool treat that both vegan and non-vegan family and friends are sure to enjoy.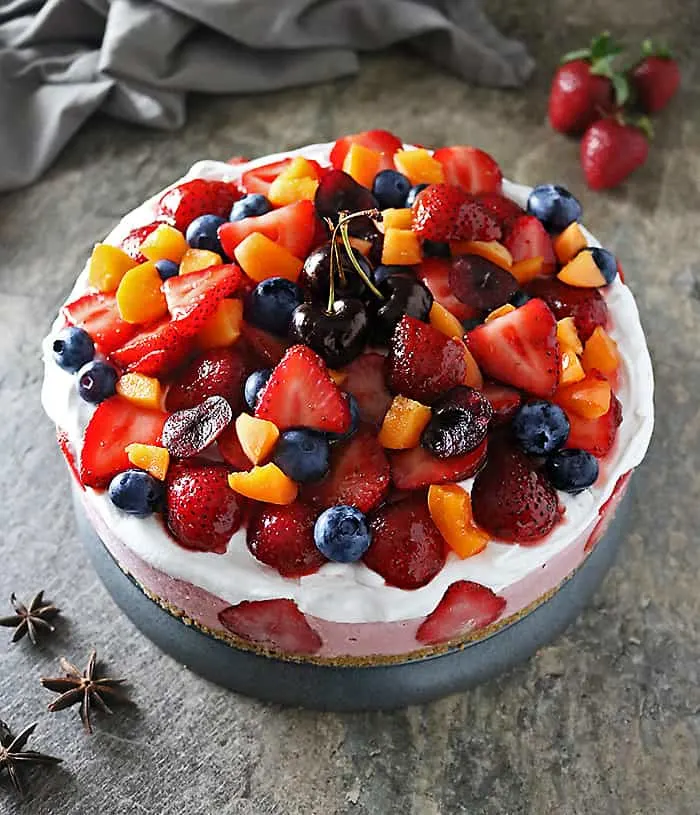 Today kicks off my birthday week. But, my daughter says I need to claim this as my birthday month and celebrate all month long, especially seeing I am as old as I am.
Hmmm…
She had to add that last bit in there for a backhanded compliment eh?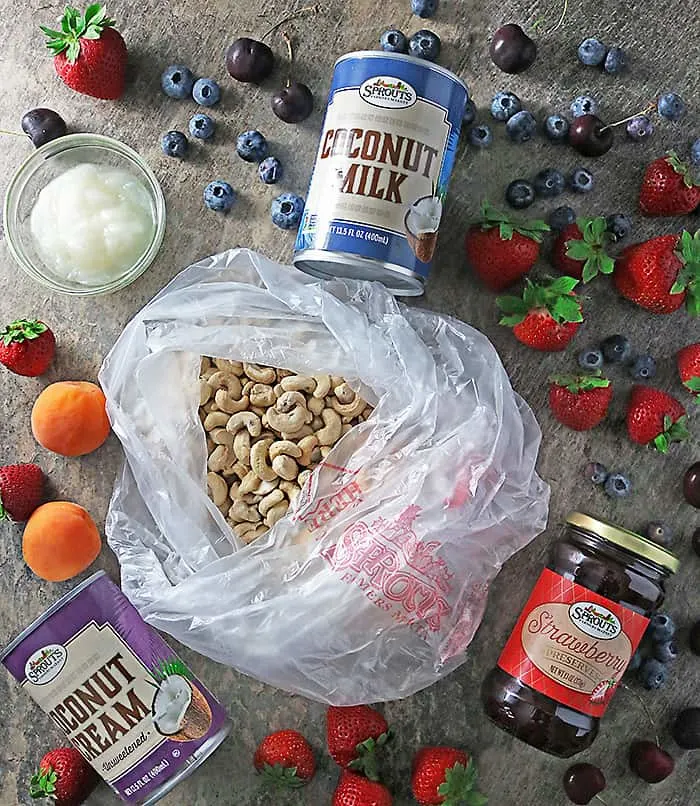 Well, if celebrating all month long means eating cake all month long, I am down! No matter how old I am! So, today I have this plant-based, better-for-me, Vegan No Bake Star Anise Strawberry Cashew Cake to share.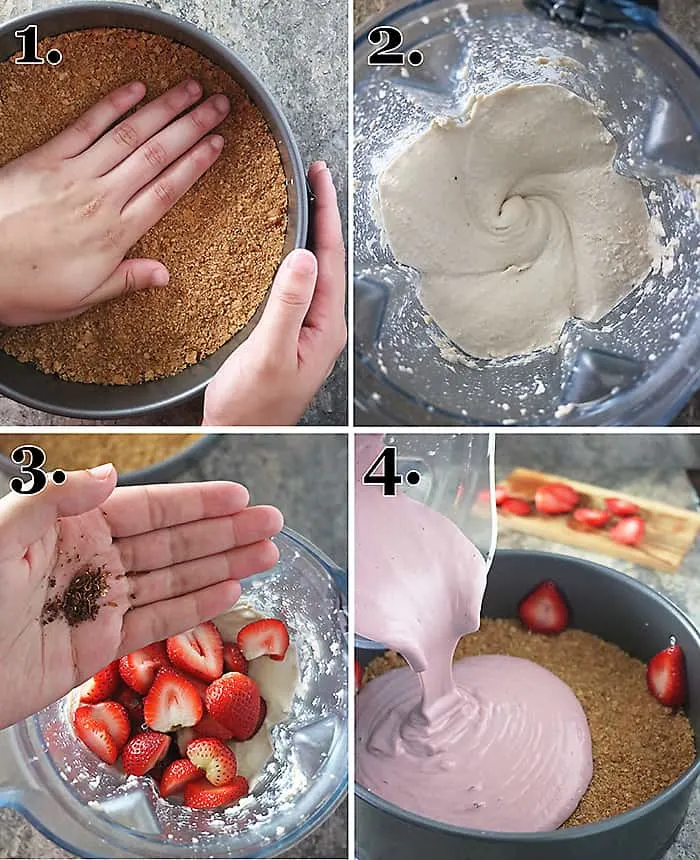 This is quite a simple cake and plays off the No Bake Strawberry Blueberry Cake I shared on here a few years ago. The same elements of soaked cashews blended with coconut milk, brown sugar and strawberries go into this one as well.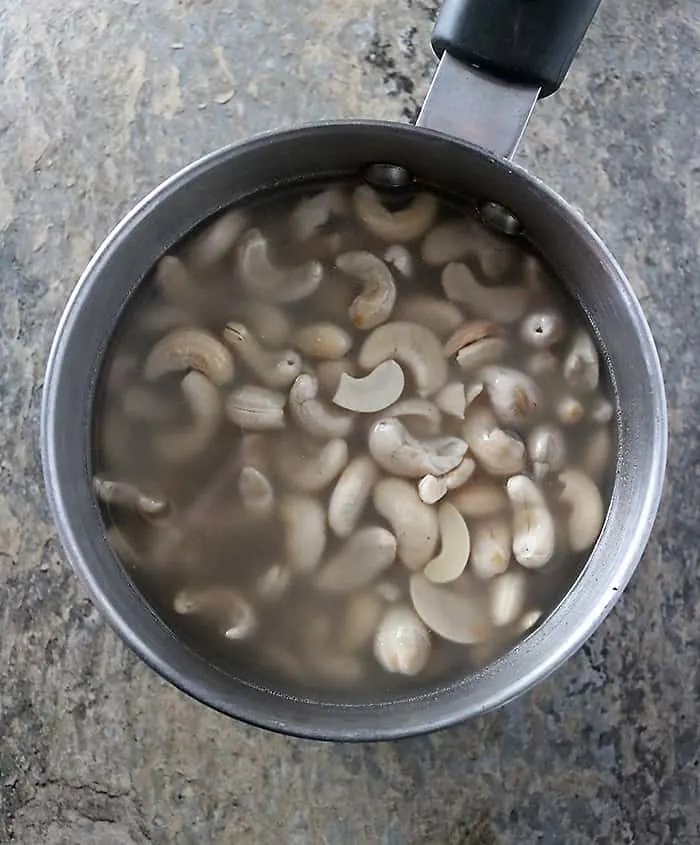 By the way, if you are trying to figure out
How To Soak Cashews Quickly,
I tried out a few different methods I found on the interwebs and settled on this easy, 3-step, 35 minute one:
1) Add the raw cashews into a pan with the water. Make sure the water covers the cashews.
2) Squeeze the juice from half the lemon into pan.
3) Place pan on stove over a medium flame and bring to a boil. Then, cover and turn the stove off. Keep covered for 30 minutes.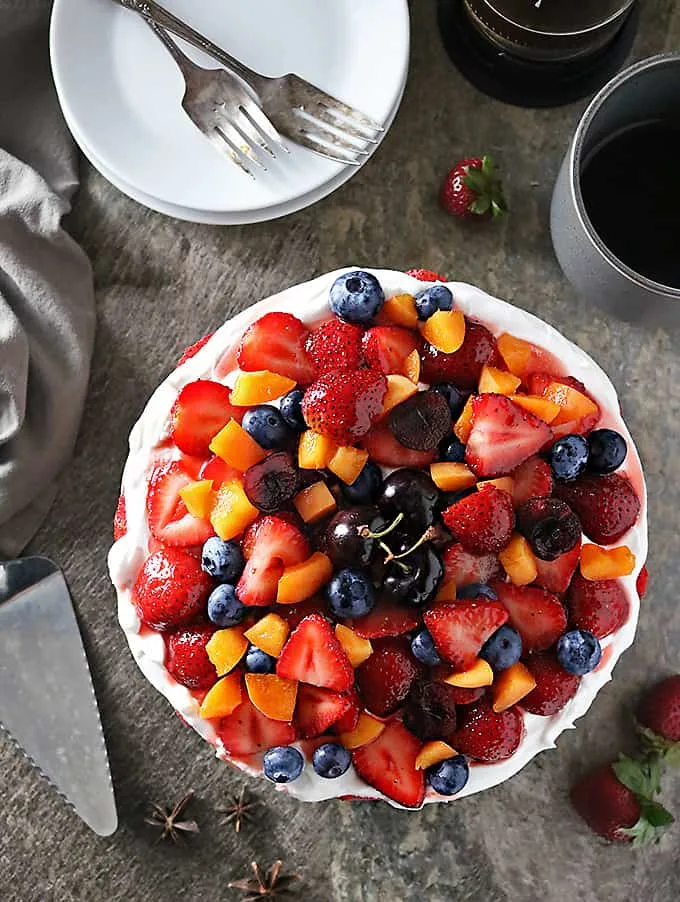 But, there's also a little extra ingredient that adds a subtle yet delightfully sweet-spicy-smoky flavor to this strawberry cake, and that is star anise. I use star anise in small quantities as, like cardamom, a little goes a long way. While I use star anise in fish curries from time to time, I love it's subtle exotic flavoring in sweet treats like this marionberry ice cream and today's No Bake Star Anise Strawberry Cashew Cake.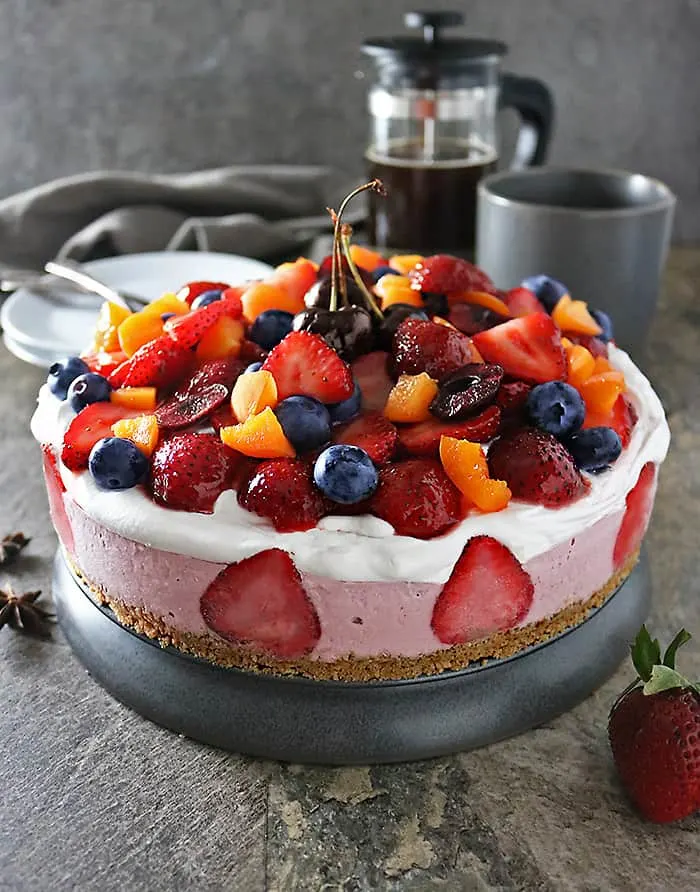 I also made a no bake base for this cake with vegan graham crackers, cardamom, coconut oil and brown sugar. I stopped at Sprouts Farmers Market to pick up all my ingredients for this No Bake Star Anise Strawberry Cashew Cake. With their bulk bins, it was easy for me to pick up exactly the correct amount of cashews I needed, along with fresh fruits and a variety of coconut products.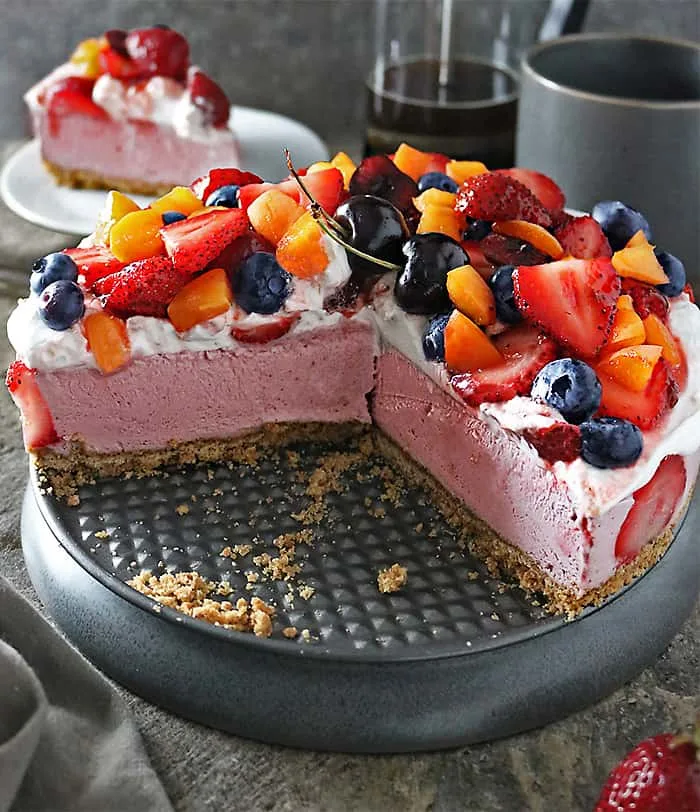 Instead of a frosting or icing, I opted to pile this No Bake Strawberry Cashew Cake high with a layer of non-dairy whipped topping and a boatload of fresh seasonal fruits!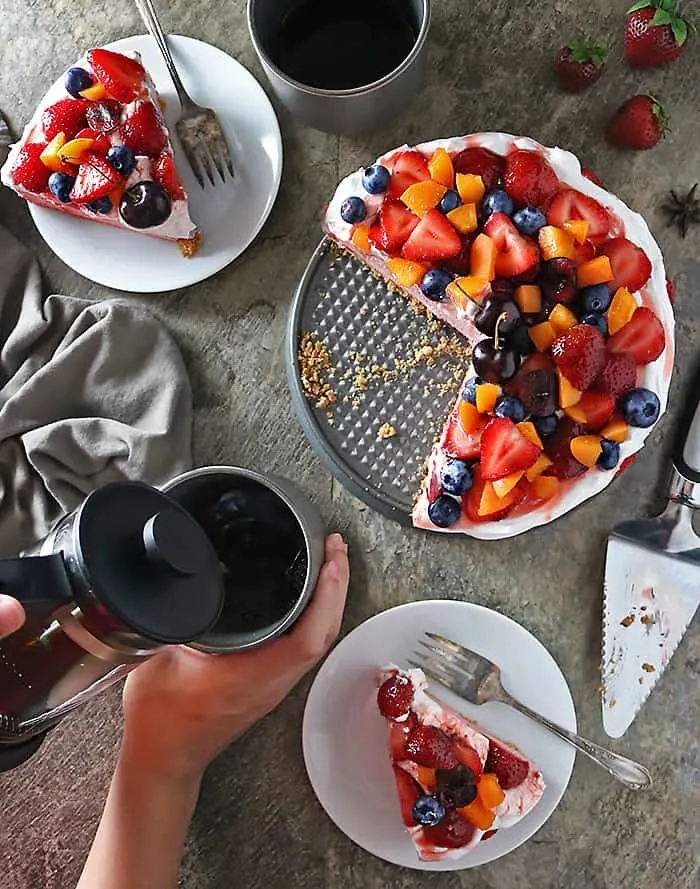 If you are fortunate enough to have a Sprouts near by, or, are in the range for delivery, please do check out their seasonal products. With labor day and fall fun and feastivities around the corner, Sprouts carries a wide range of fresh produce and seasonal products that will help you whip up a quick, easy, delicious and nutritious dish!
If you happen to fancy this recipe, let me know what you think by leaving a comment and rating below. If you make this recipe, please post a pic on INSTAGRAM -tagging @savoryspin so I can see! For more recipes and ramblings, like us on FACEBOOK and follow along on PINTEREST!