These gluten-free double chocolate bars make for one delicious dessert. These gluten-free, veggie-filled, double chocolate brownies are the perfect after-dinner treat, or really, anytime treat!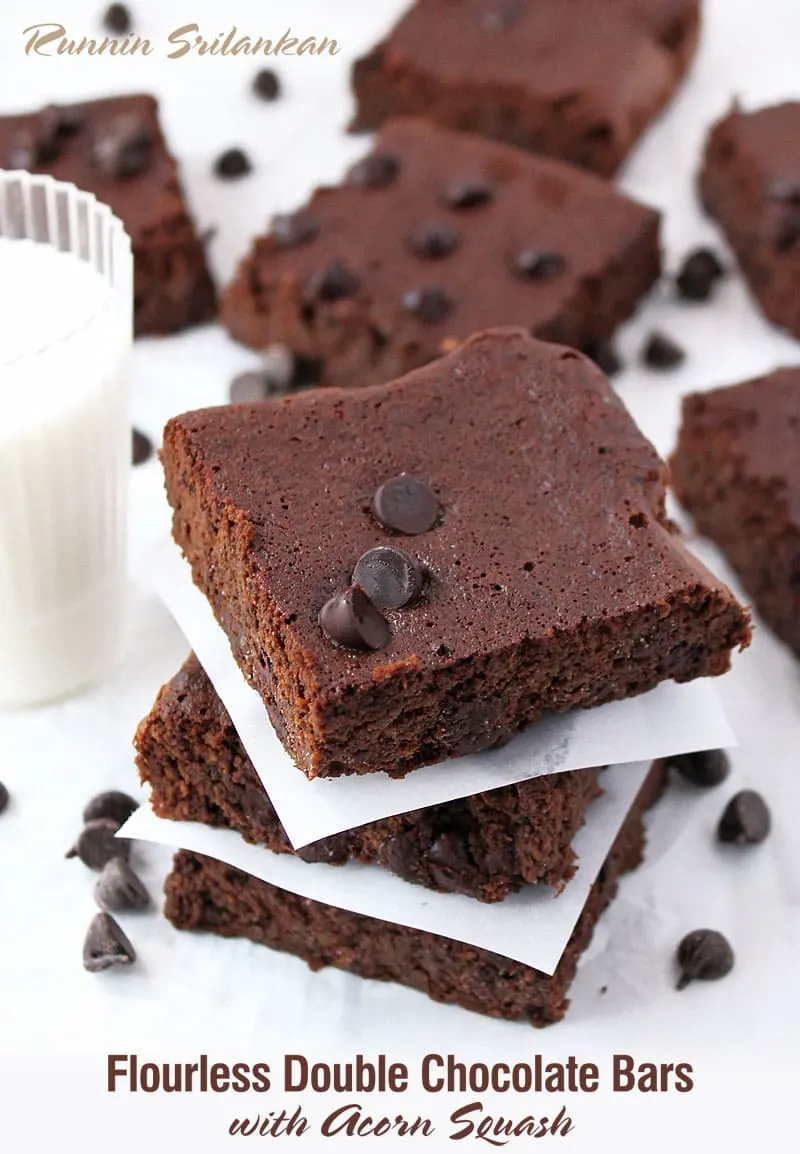 You could call these double chocolate squash bars because they are packed with roasted acorn squash. These bars are made without any butter, milk, or flour.
They are a delicious gluten-free and dairy free healthy-ish treat or even breakfast!
---
When my daughter was younger, I used to sneak all kinds of veggies into the treats I made her. In fact, I went a little further than just sneaking stuff into her treats.
If I recall, she was around two and a half when she had her first taste of bona fide cream-and-sugar ice cream at a friend's birthday and was totally puzzled! Mainly because I had been giving her frozen banana-strawberry-yogurt "ice cream" up until then.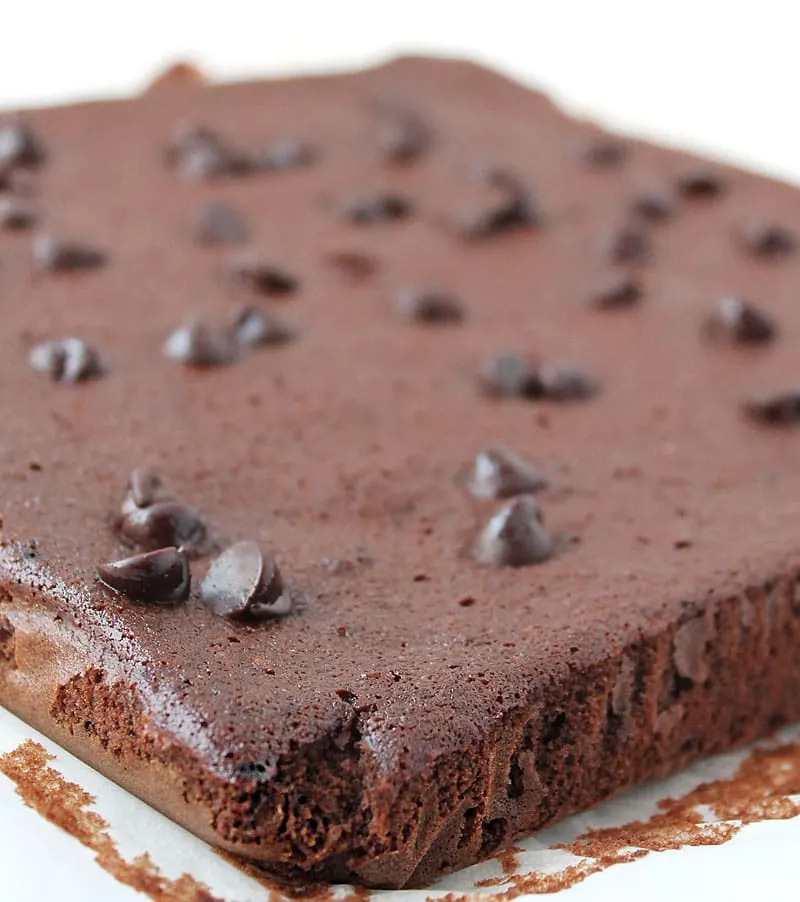 Now, I had friends who didn't support this sneaking around business; "Shashi, she needs to know what she is tasting", they would often say!
But, it seemed to work for us – it kept things interesting and fun – and fuss-free in our house!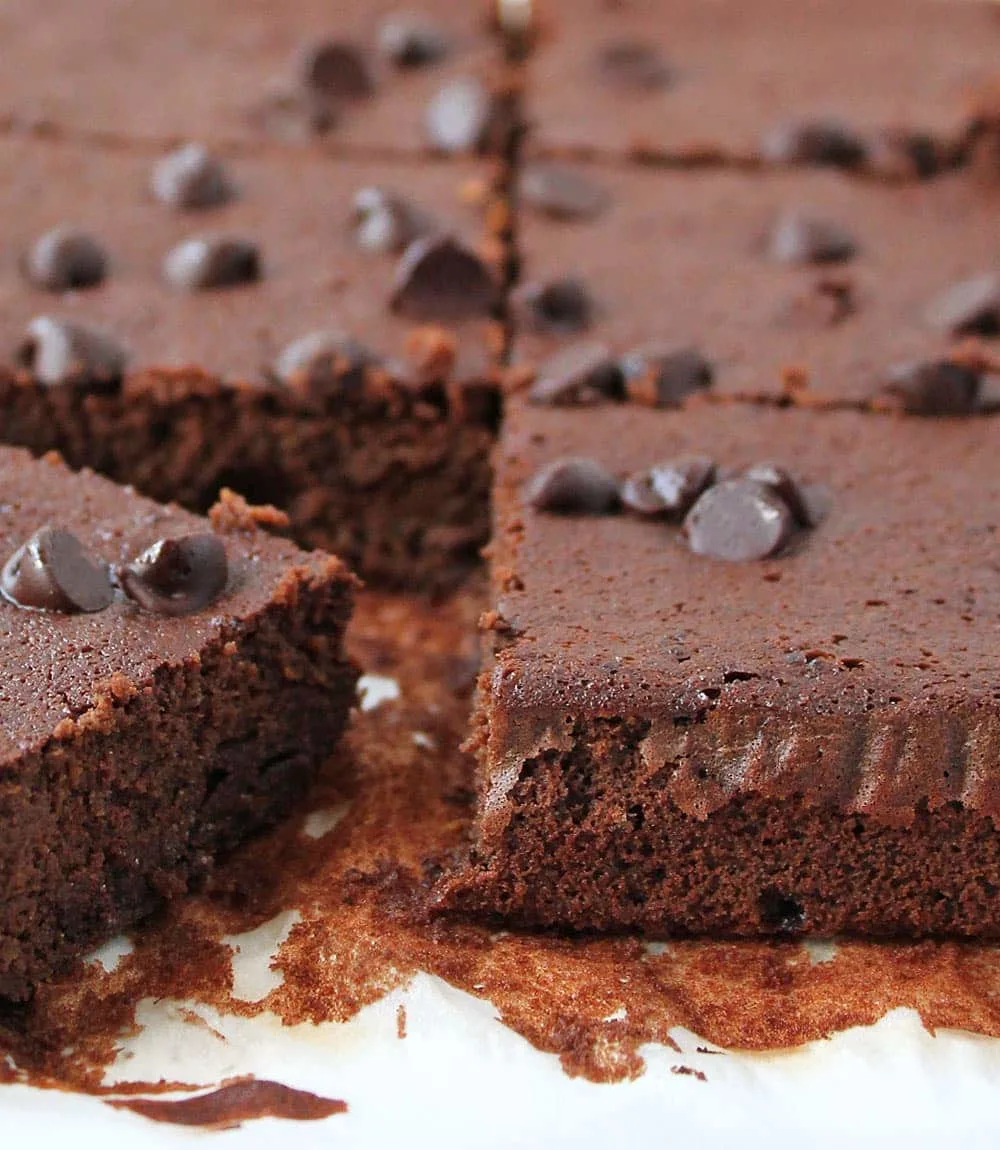 As the years rolled by, though, I started sharing some of the ingredients that went into making her cupcakes and cookies – but, she had grown to love them; so, she wasn't too fazed.
Avocado in cupcakes, beets in pizza (yes, you read that right, that's beets IN pizza), spinach in pancakes, and pumpkin in cookies – she ate them all without complaining!
However, now and then, I would throw in an ingredient I knew she detested – just to shake things up and see if she really truly disliked said ingredient.
For example, when I cook a bowl of quinoa, she claims to deplore it and won't touch it – but, when I made her these lentil chocolate pancakes – there was no protesting as she gobbled them up!
The same happened when I made these gluten-free double chocolate bars. Or, you could call them double chocolate squash bars, or maybe even brownies, as they are not as dense as a brownie – but not as light and fluffy as a cake.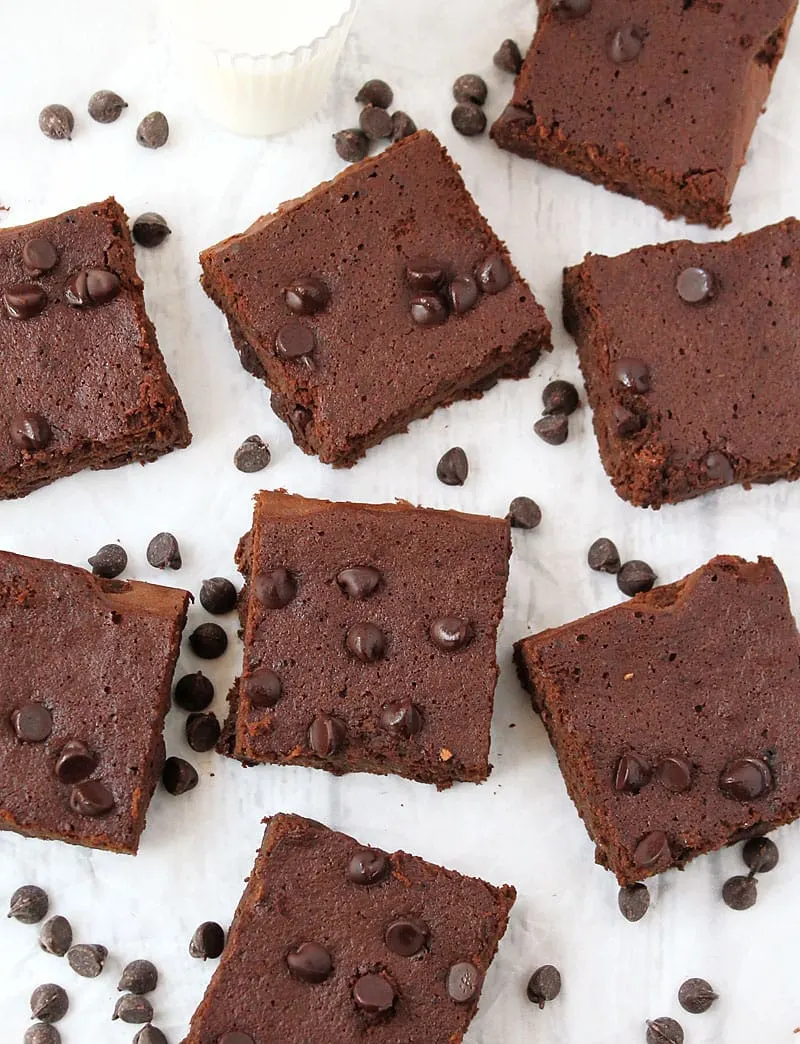 These Double Chocolate Bars are totally gluten-free and flour free.
That means absolutely no oat or almond or coconut flour at all – but you really wouldn't know it.
And, these bars also happen to be dairy free!
Using squash with chocolate chips and cocoa and eggs, make these bars or brownies so totally decadent – perfect for dessert or even breakfast for that matter! I sure hope y'all give these bars/brownies a try!
This recipe was also published on Food Fanatic please click over to check it out!