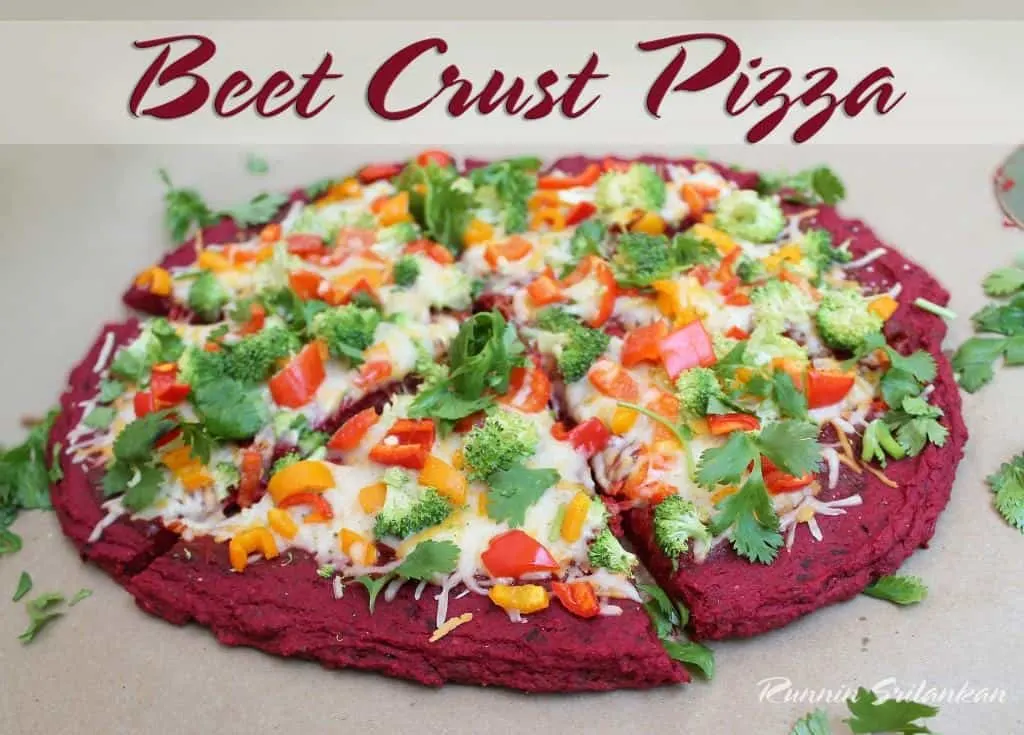 It is a beautiful thing to stumble on someone who can find the good in even the most dire of circumstances…
I first stumbled on Chris Rosati's story last year and couldn't help chuckling at his reasoning behind his application for a job at Krsipy Kreme. In case you hadn't heard his story before, Rosati planned on stealing a donut truck and figured that by at least applying for a job there, he could justify his "crime"! If you happen to be wondering why he wanted a donut truck, it was just because he wanted to hand out free donuts to the people in his hometown of Durham, NC to spread some cheer. What I found so beautiful about Chris Rosati is that inspite of having ALS or Lou Gehrig's disease, he is determined to "do what (he) can to make people smile while (he) still (has) the chance"!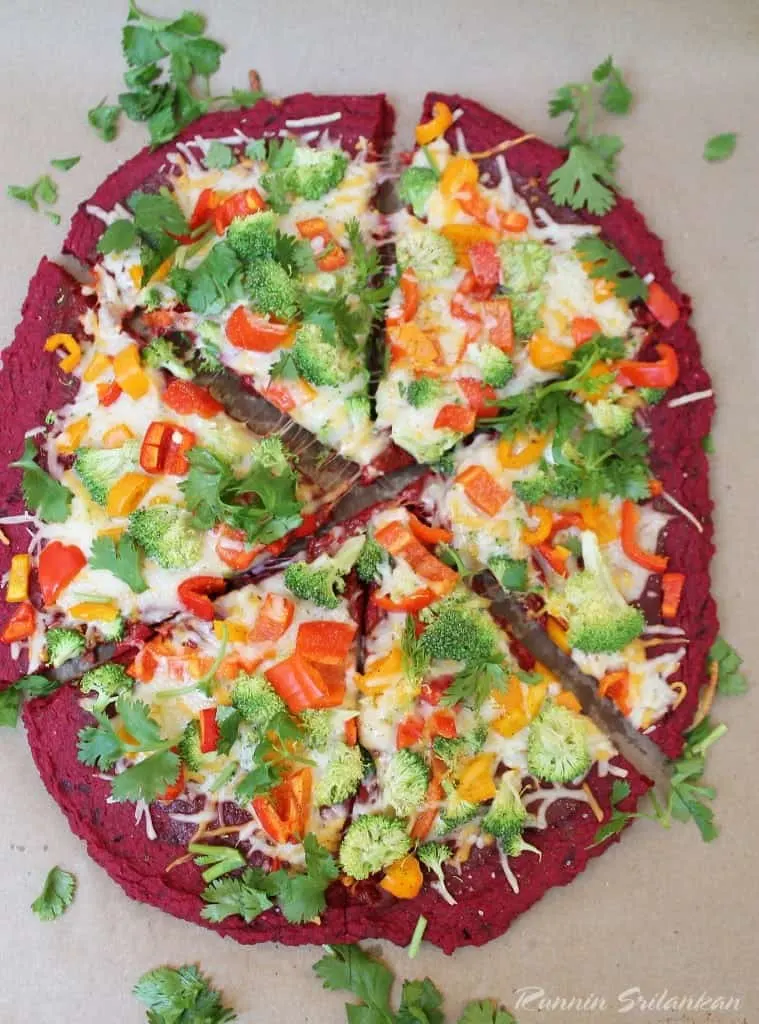 "ALS is devastating. But there are some blessings. I get to be amazed by the good in people every day. I get to experience an overwhelming and never ending wave of love. I hardly ever worry, and never about something trivial. I now see beauty in so many simple things. I no longer fear failure… or much of anything else. I know something you don't know – something wonderful. And I know how blessed I am" Chris Rosati on GoFundMe.
Then last week, I stumbled on this video…
His life oozes gratitude without any resentment…
Inspite of it all, he chooses to live a life (no matter how long) impacting those around him…making them smile…making his life shine so beautifully…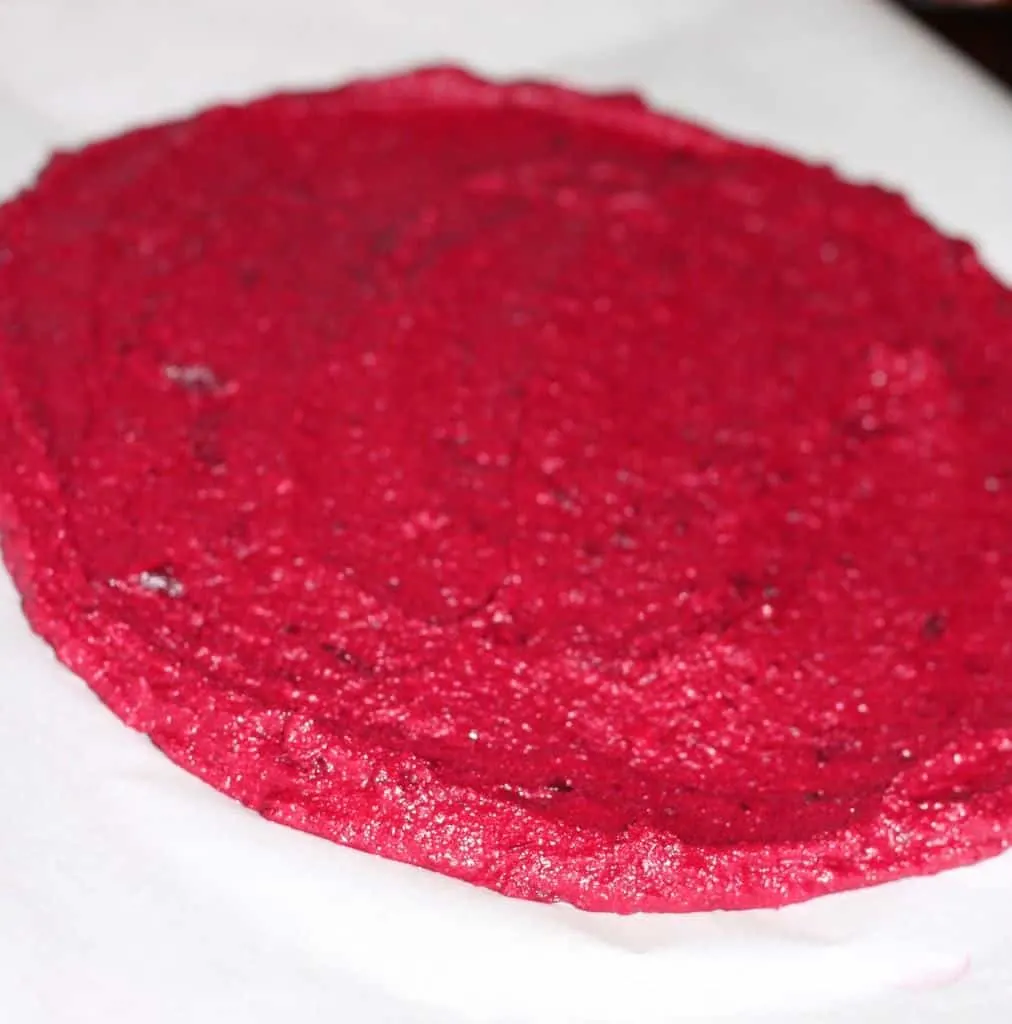 When I grow up, I wanna be like him, but till then, I just have this beautifully colored pizza which I hope will put a smile on your face…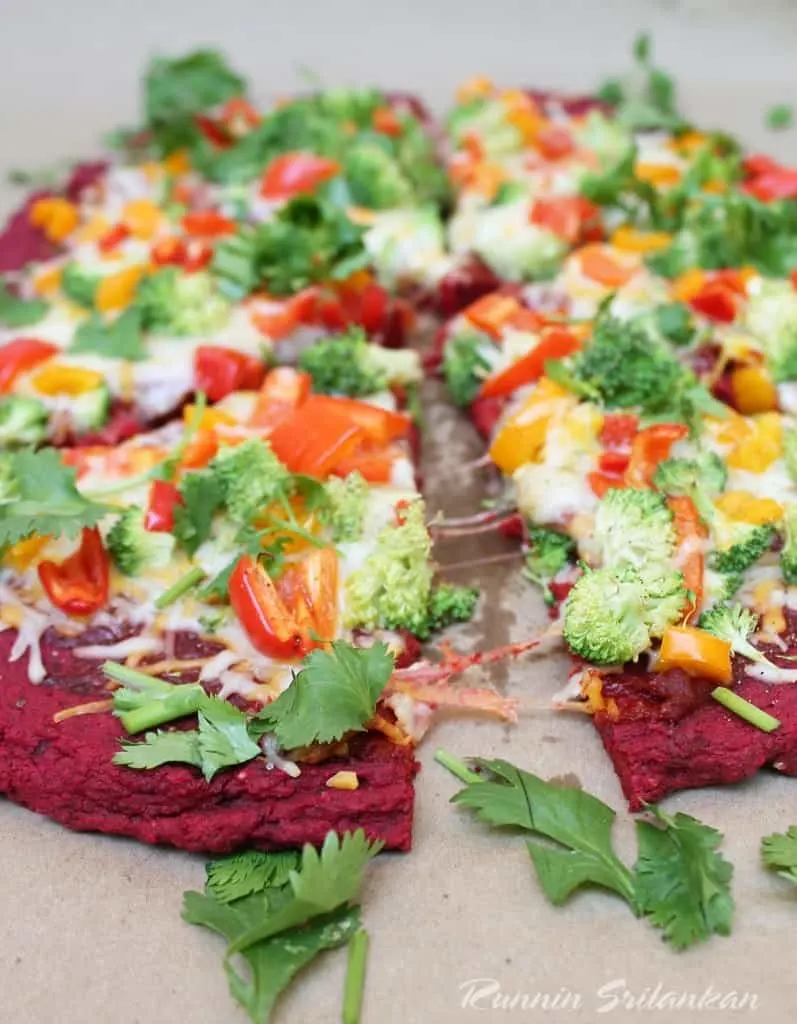 My daughter and I have enjoyed this beet crust pizza in many forms – on this version, the crust (topped with tomato paste) came out the best…
If you like a fresher approach, try this one instead.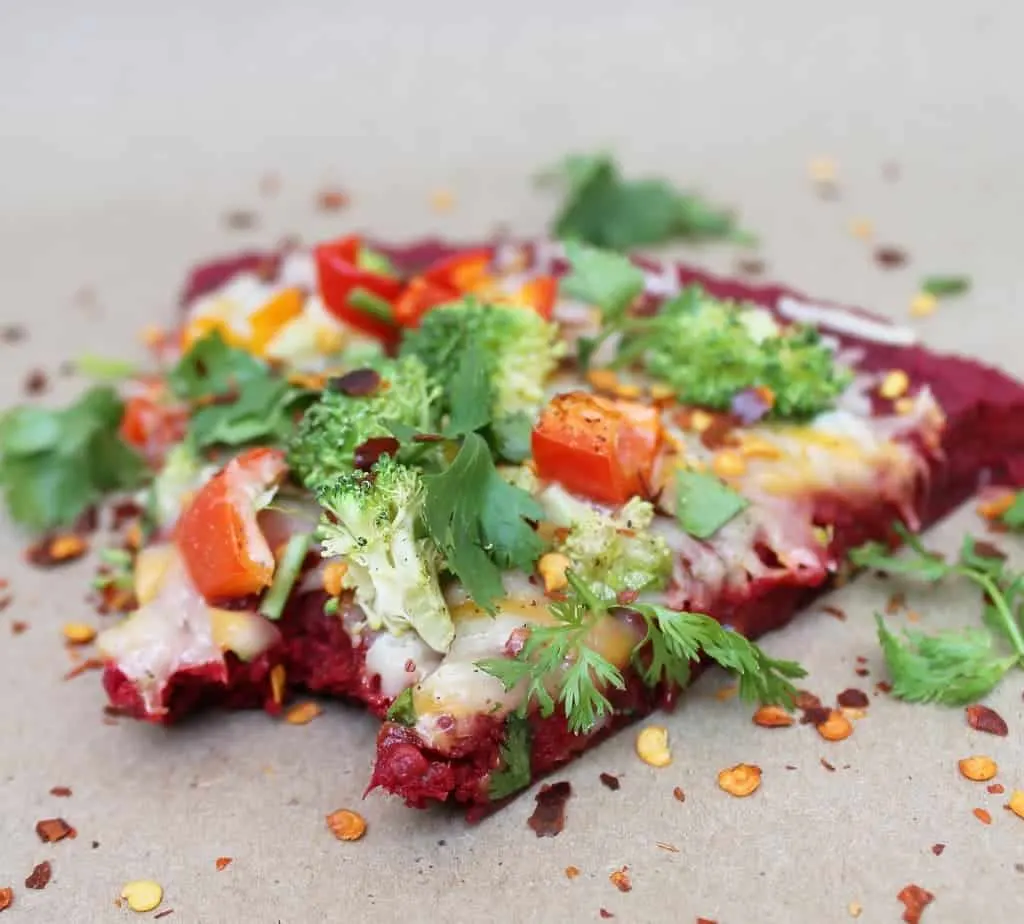 With beets, Bob's Red Mill quinoa flour, & Bob's Red Mill hazelnut meal married together with coconut oil, this crust is gluten and sugar free!
My daughter and I topped ours with tomato paste, broccoli, red and yellow pappers, cheese and cilantro with red pepper flakes on my slices – because spicy is a beautiful thing! 🙂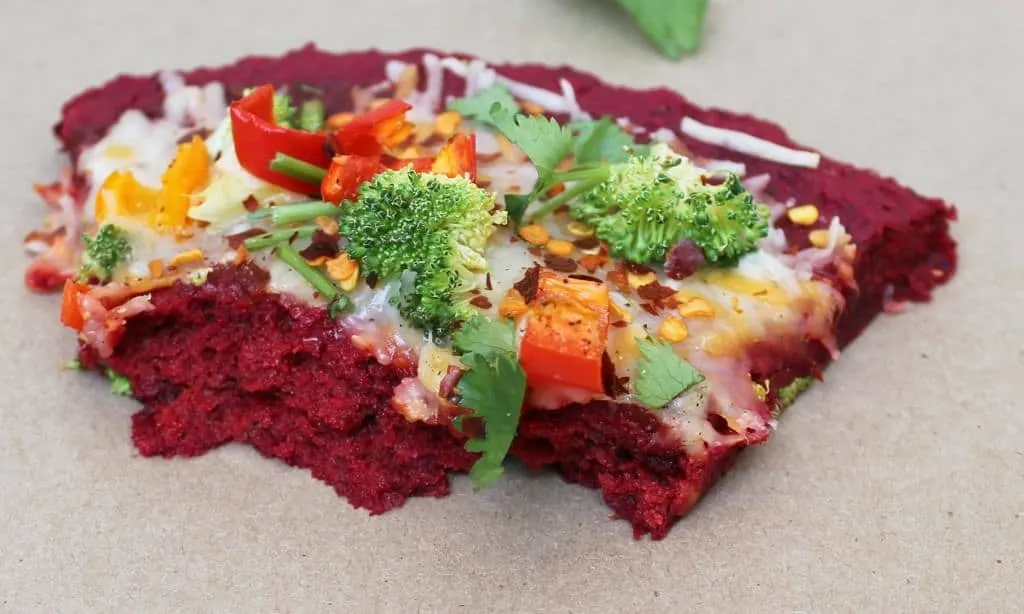 Other times, we have added black beans and corn…but toppings are totally up to you.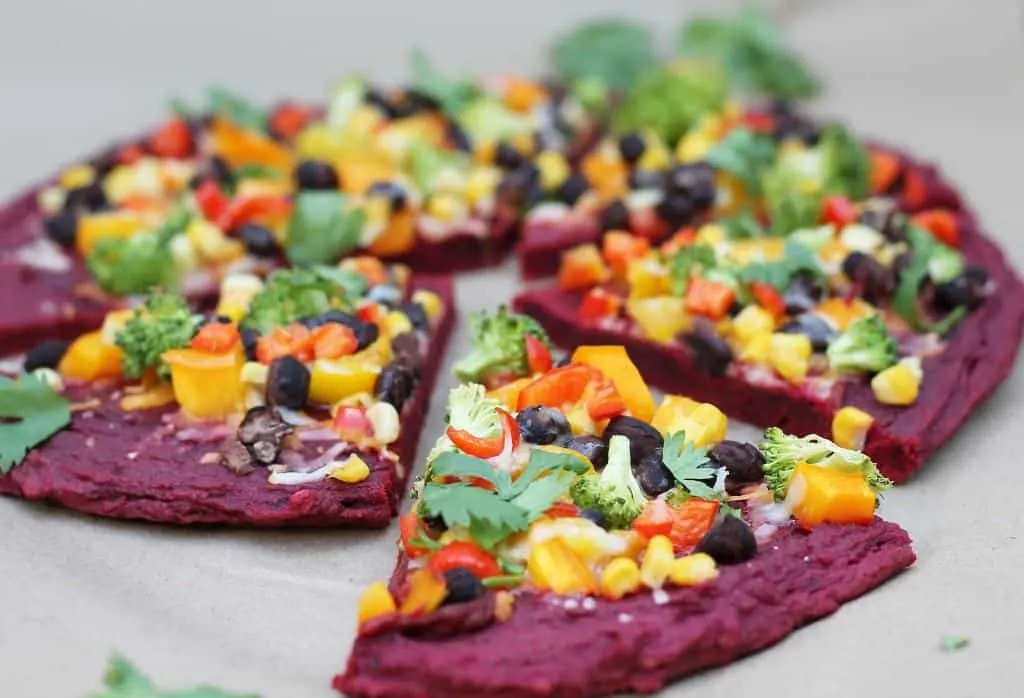 Happy Monday Yall!
Beet crust vs cauliflower crust – what are your thoughts?