Spiced jackfruit tacos are so easy to whip up on a busy night ~ and, heavily spiced with coriander, cumin, smoked paprika, ginger and chili powder, they make for a tasty, spicealicious, vegan meal!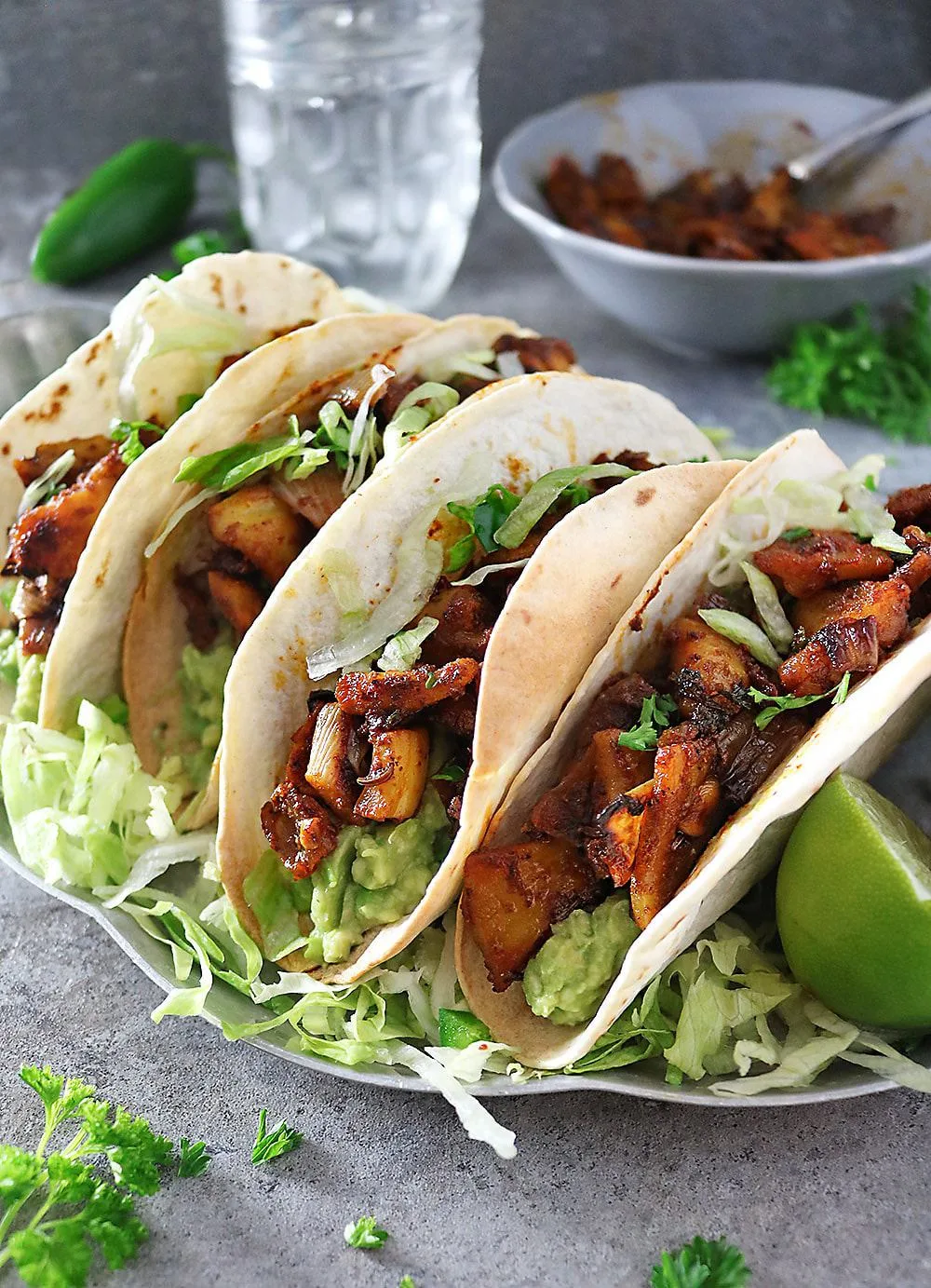 Here in Georgia, I cannot seem to find ripe, fresh Jackfruit until the summer months. So, when I have a hankering for some jackfruit, I pick up a couple of cans of canned jackfruit.
I've picked up canned jackfruit at Sprouts, Whole Foods, Trader Joes and a few Walmart stores as well. However, if you cannot find it at any of these, there's good ol' Amazon!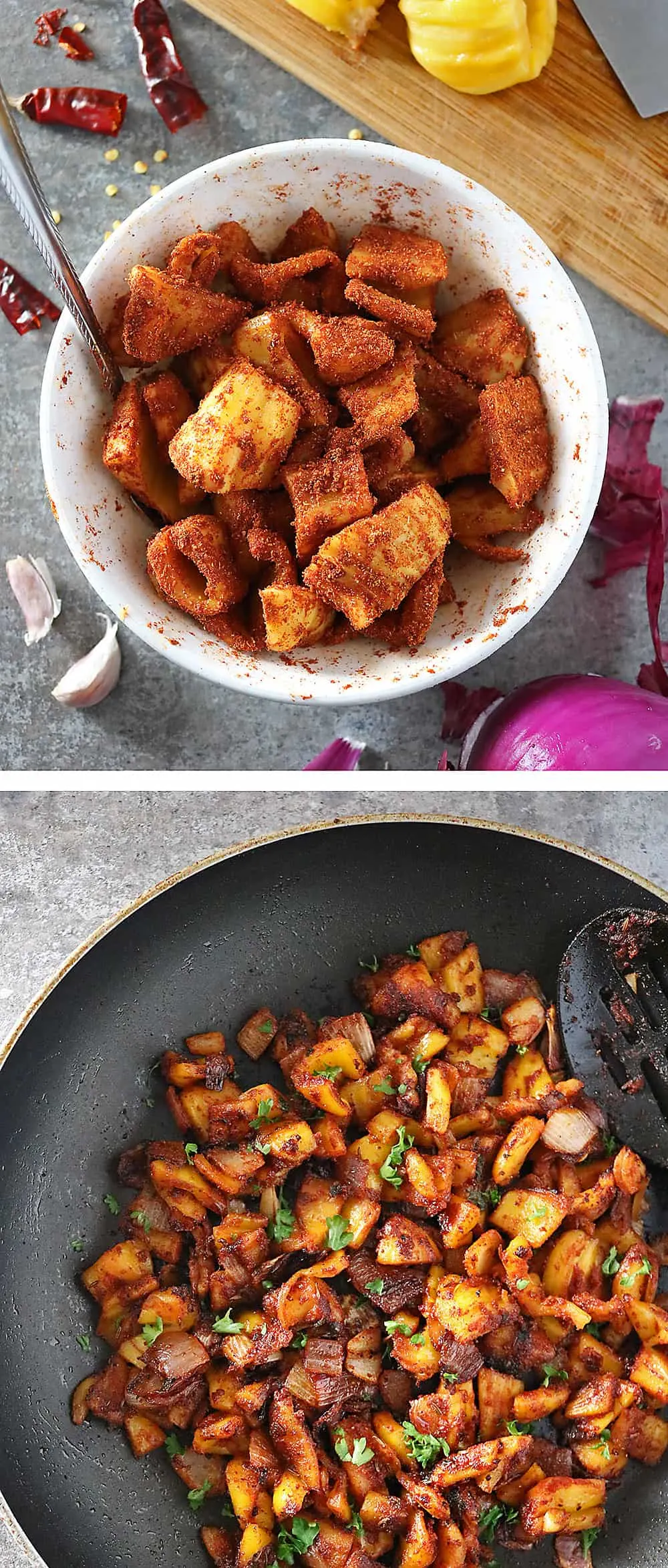 To me, canned jackfruit is not ripe or juicy or sweet. It doesn't have a distinctly delicious, nostril tingling aroma.

In fact, it is kind of bland in taste and smell. However, there are advantages to it being bland. Like tofu, it is phenomenal at absorbing flavors it is exposed to.

I usually rinse out canned jackfruit well and pat it dry as much as possible, before dousing it in spices – like I did when I make these Easy Jackfruit Tacos.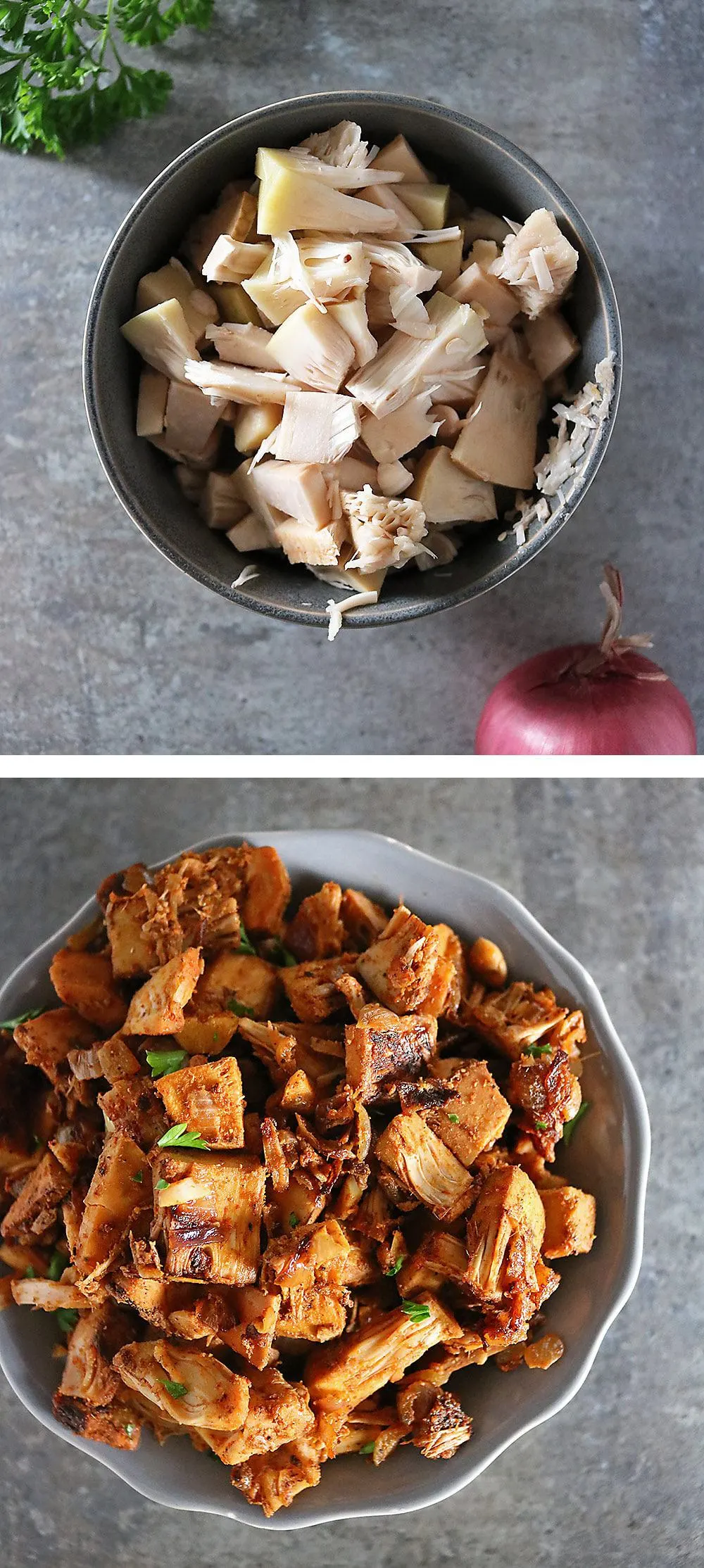 Now, I've made these Jackfruit Tacos with ripe, fresh jackfruit as well as canned jackfruit. And, while most times I prefer fresh jackfruit, this is one time when I enjoyed eating the tacos made with canned jackfruit more than I did eating those with fresh jackfruit.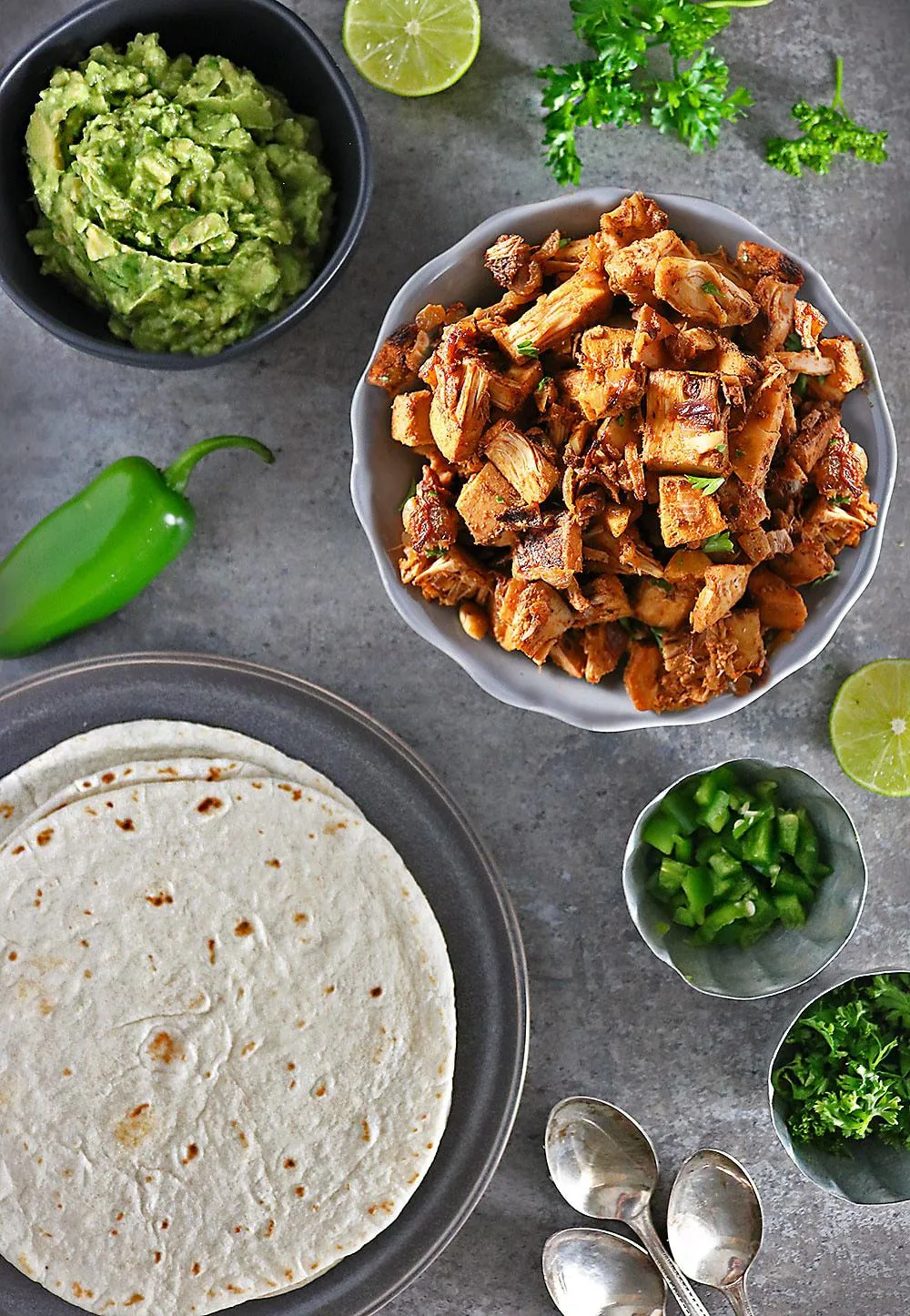 While the fresh Jackfruit Tacos had a tasty sweet-spicy flavor thingy going on ~ the texture just threw me off a bit. After having sautéed that fresh jackfruit for 40 minutes, I'm thinking that maybe I didn't cook it long enough… maybe the stove temperature wasn't high enough… I don't know…

What I do know is that in this case, canned jackfruit absorbed the spices I doused it with, beautifully. And, it cooked up into a delicious taco stuffing in less than 20 minutes.

The texture of the cooked canned jackfruit for these tacos reminded me of pulled pork. However, it didn't taste like pork – at least to me. It is a fruit, after all, and, it made for some delicious and easy Jackfruit Tacos – and a welcome vegan meal in our usually chicken, pork and fish studded weekly meal rotation.
Check out the recipe below, give it a try,
and please do let me know what you think…