This post is sponsored by FAGE; however, all thoughts and opinions are my own.
Craving comforting curry? Then whip up this super easy, spicy, Chickpea Carrot Curry with a creamy tangy twist from FAGE Total 5% Greek Yogurt.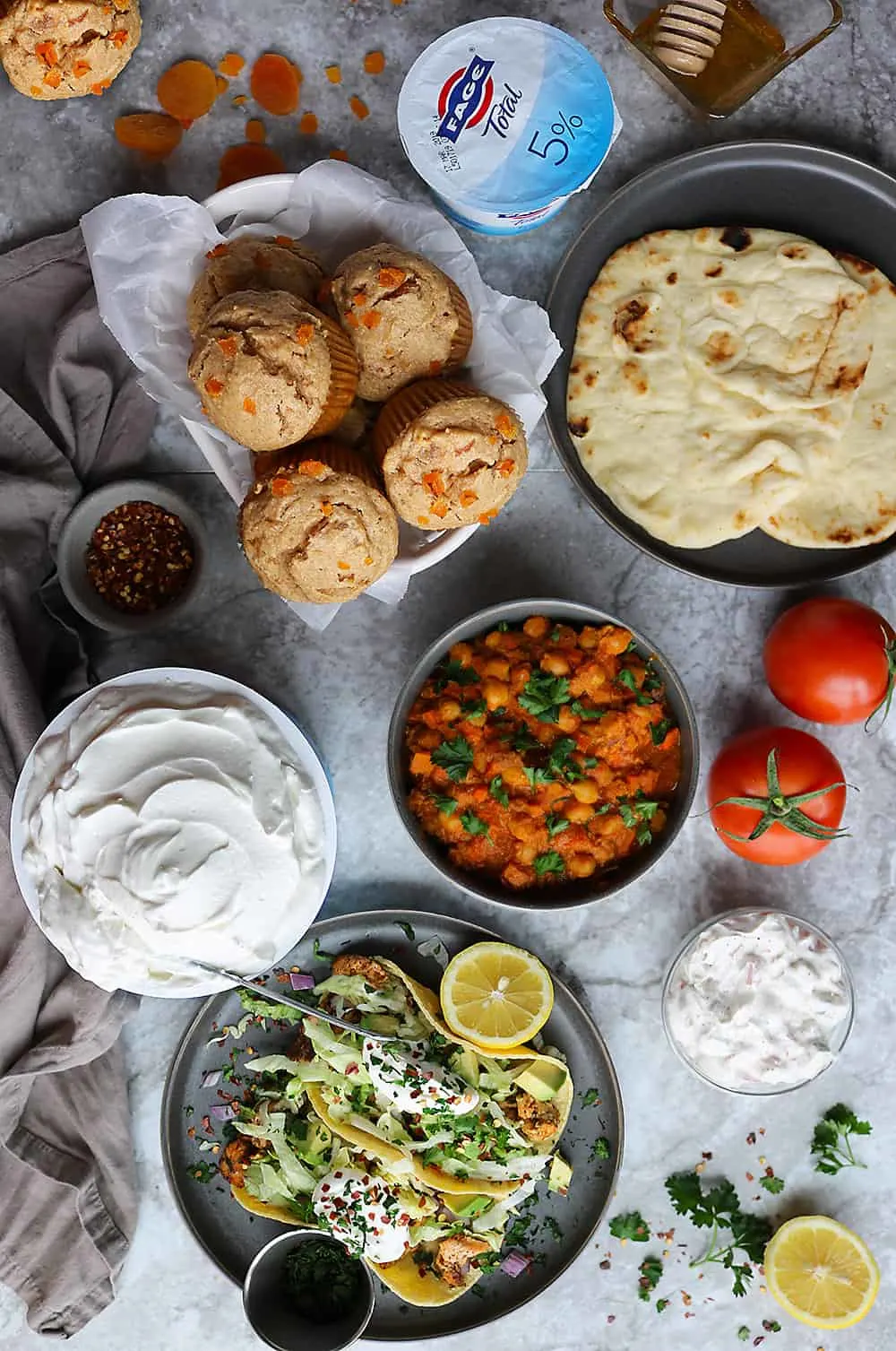 It has been a rainy February here in Georgia. In fact, I think I can count on one hand the number of days the sun peeked out from behind the clouds.
Weeks of rainy, gloomy days leave me craving the sun. And, when that sun does poke through, I'll take the dogs on extra long walks, putter around the yard, clean out my car (for the sixth time). No matter how brightly that sun shines, I will find every excuse to bask in it all day. Just like when I stock up on FAGE after a week of not having any!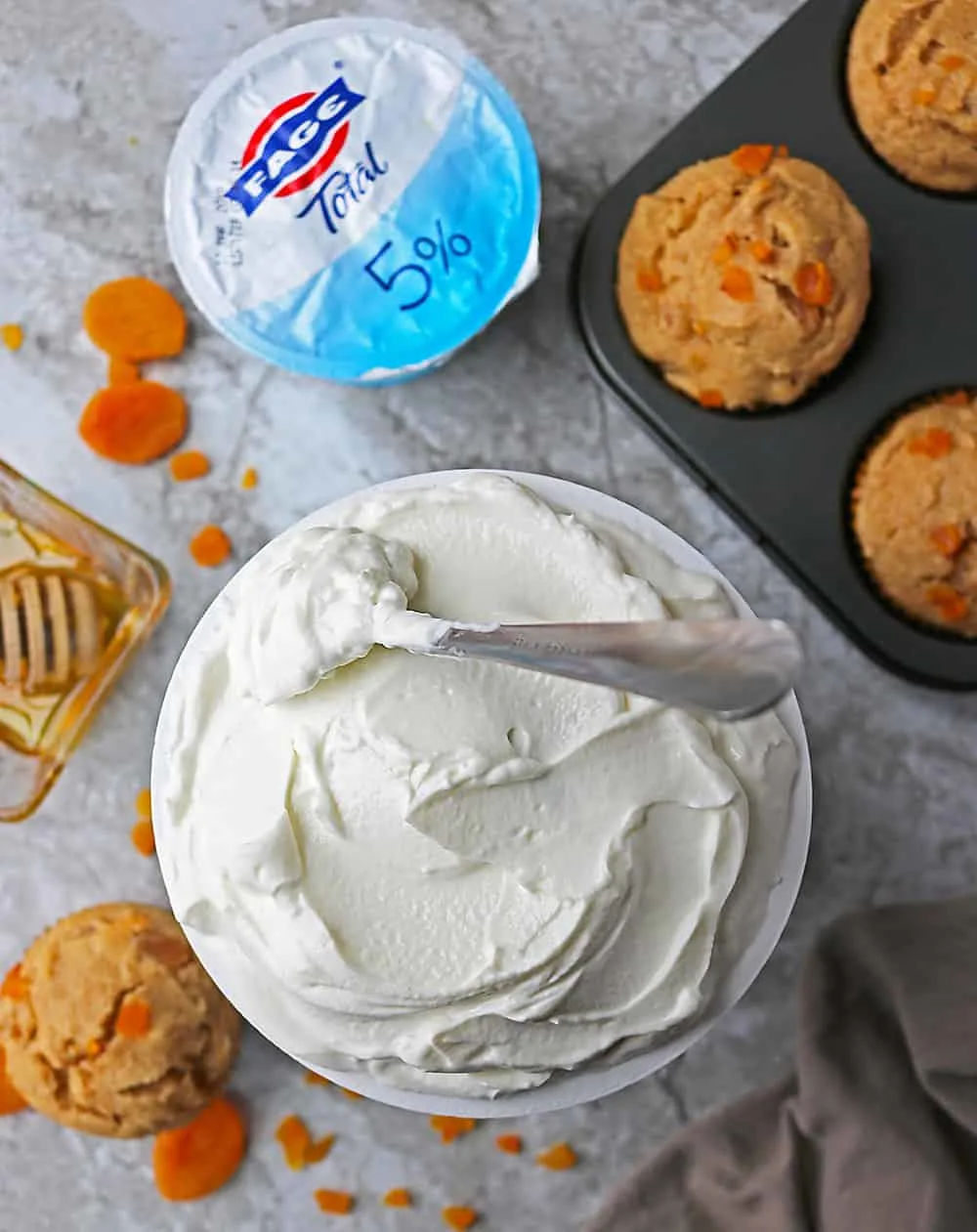 In the middle of unpacking and working, grocery store runs have not been happening as often as they used to in our home. Last Monday, my daughter informed me that we were all out of FAGE – but, I didn't get a chance to stock up on it until this weekend. And, all those days of going without, led to us having a FAGE day!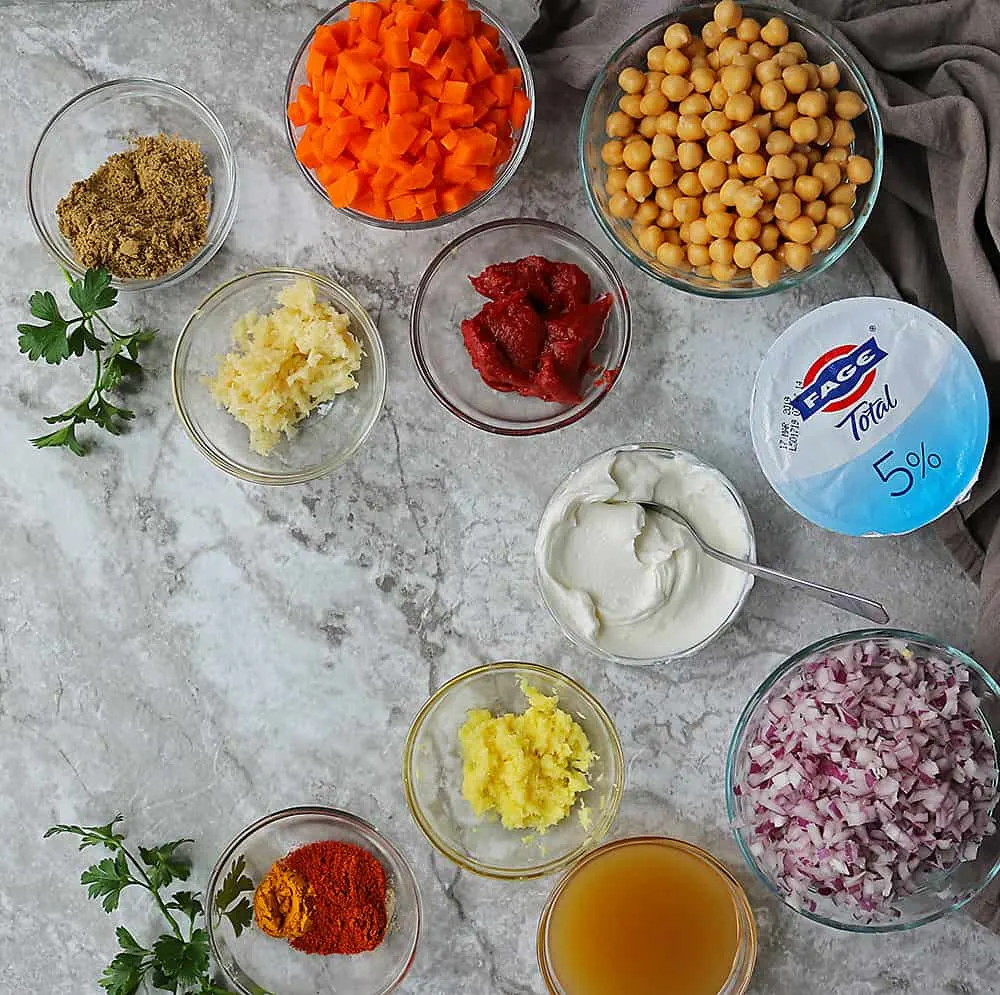 While one of my favorite breakfasts is a bowl of rich and creamy FAGE Total 5% Greek yogurt with crunchy, crumbly, granola like this Apple Walnut Granola and this Cranberry Coconut Granola and this Blueberry Apricot Granola, I also love to enjoy rich, creamy and tangy All-natural FAGE Total 5% Greek yogurt in pancakes like these Pumpkin ones and muffins like these Apricot Yogurt Muffins. Protein-rich FAGE Total 5% Greek yogurt keeps us both fueled and full all morning!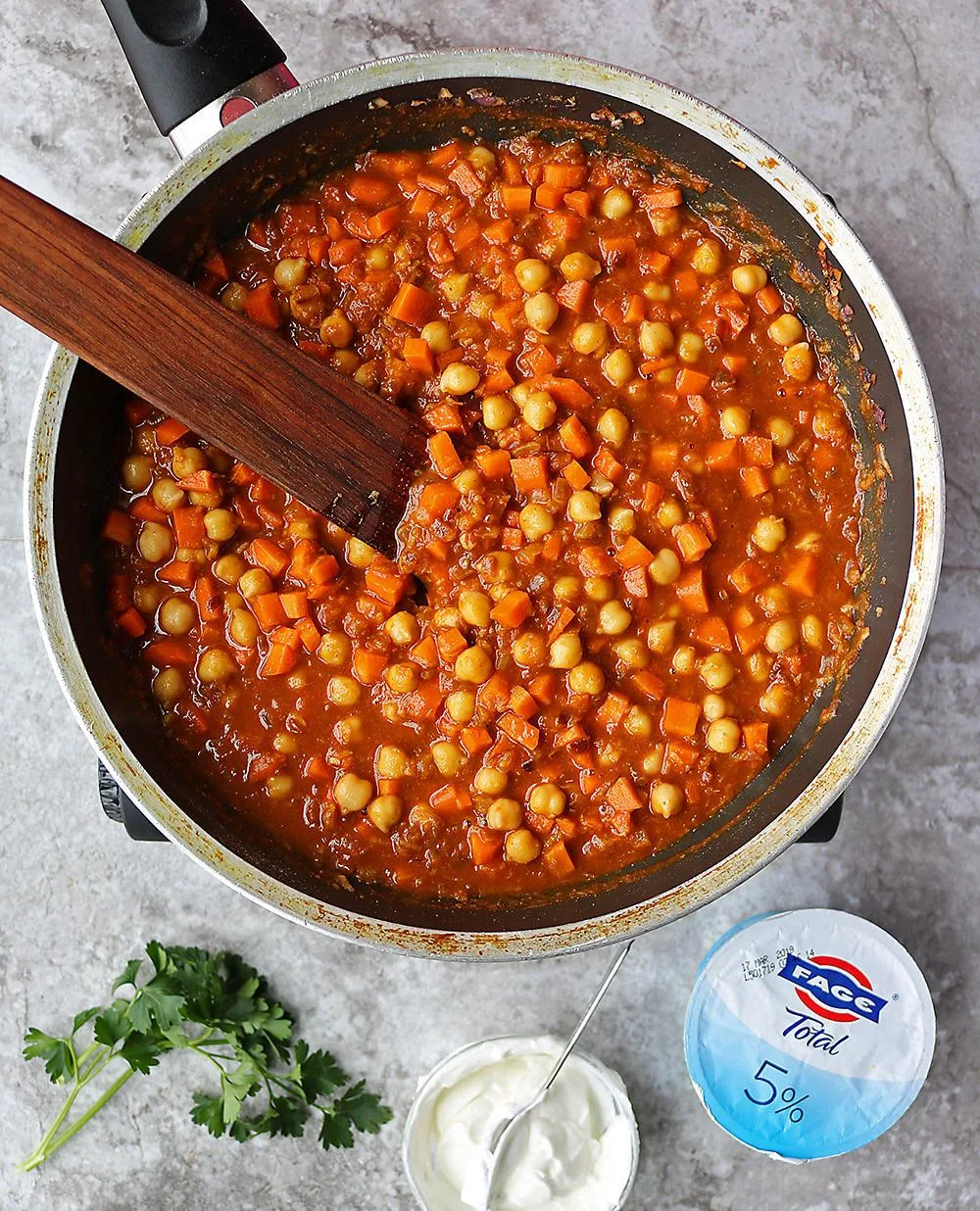 That same day, we had a creamy, spicy, Chickpea Carrot Curry with FAGE (instead of coconut milk) for lunch and a side of raita.
The raita helped to tone down the spicy curry and is so easy to make. I whipped up this raita with FAGE, cucumbers, tomatoes, salt and pepper.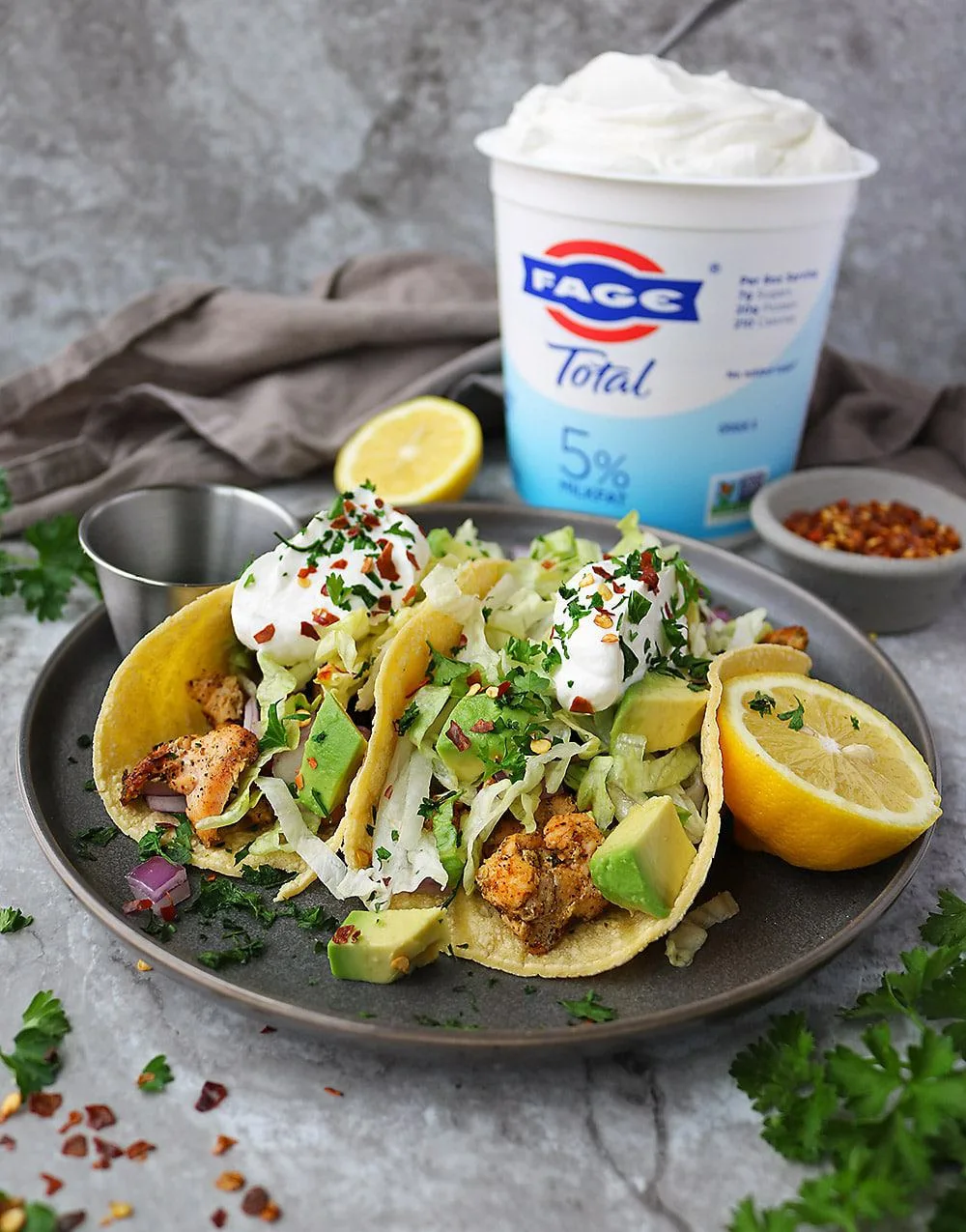 We followed that with some spicy salmon tacos with dollops of FAGE instead of sour cream for dinner. And, we rounded off our evening with a simple dessert of creamy FAGE Total 5% Greek yogurt with honey ~ clearly FAGE Total 5% Greek yogurt can make #PlainExtraordinary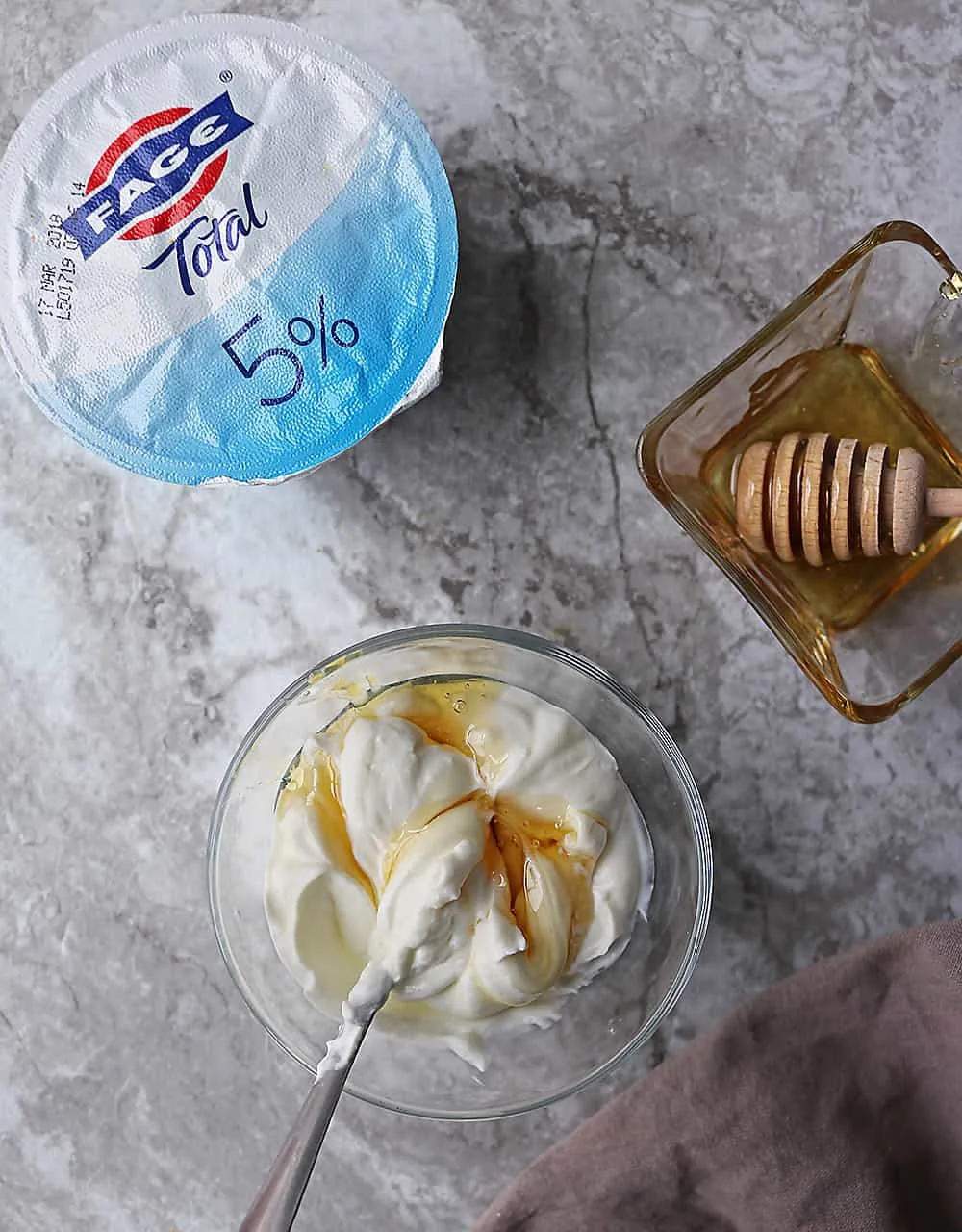 From muffins to curries to salmon taco topping, versatile and nutritious, FAGE Total 5% plain Greek yogurt is the "perfect match" for our demanding lifestyles.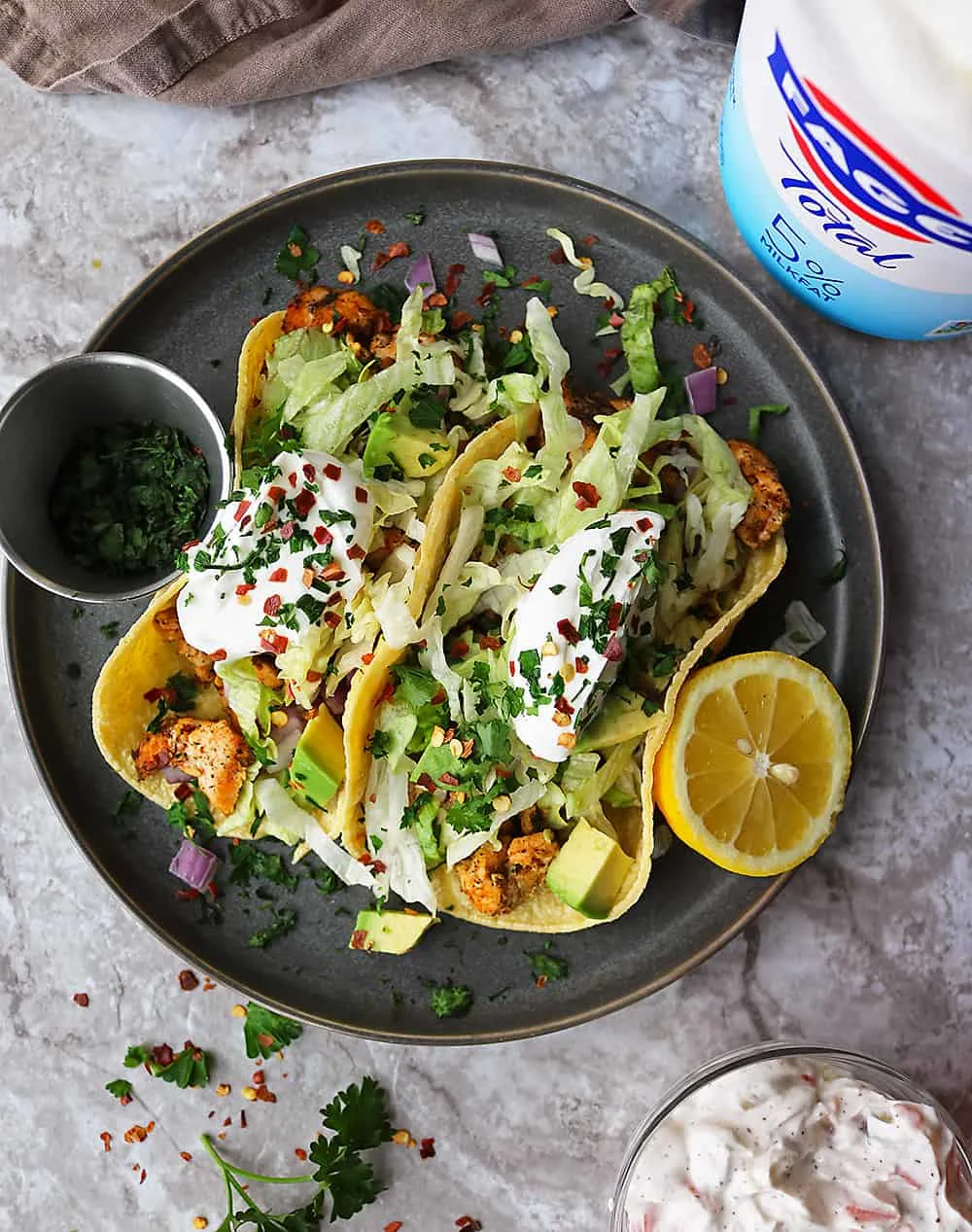 Why we love FAGE Total 5% Greek yogurt:
It is Non-GMO Project Verified

It contains no added sugar (contains only naturally occurring milk sugar)

It is protein-rich and a good source of calcium

It is made with only milk and live active yogurt cultures

And, it perfectly pairs with your favorite toppings
FAGE Total 5% Greek yogurt comes in three different sizes: 7 oz, 17.6 oz., and 35.3 oz to suit your needs.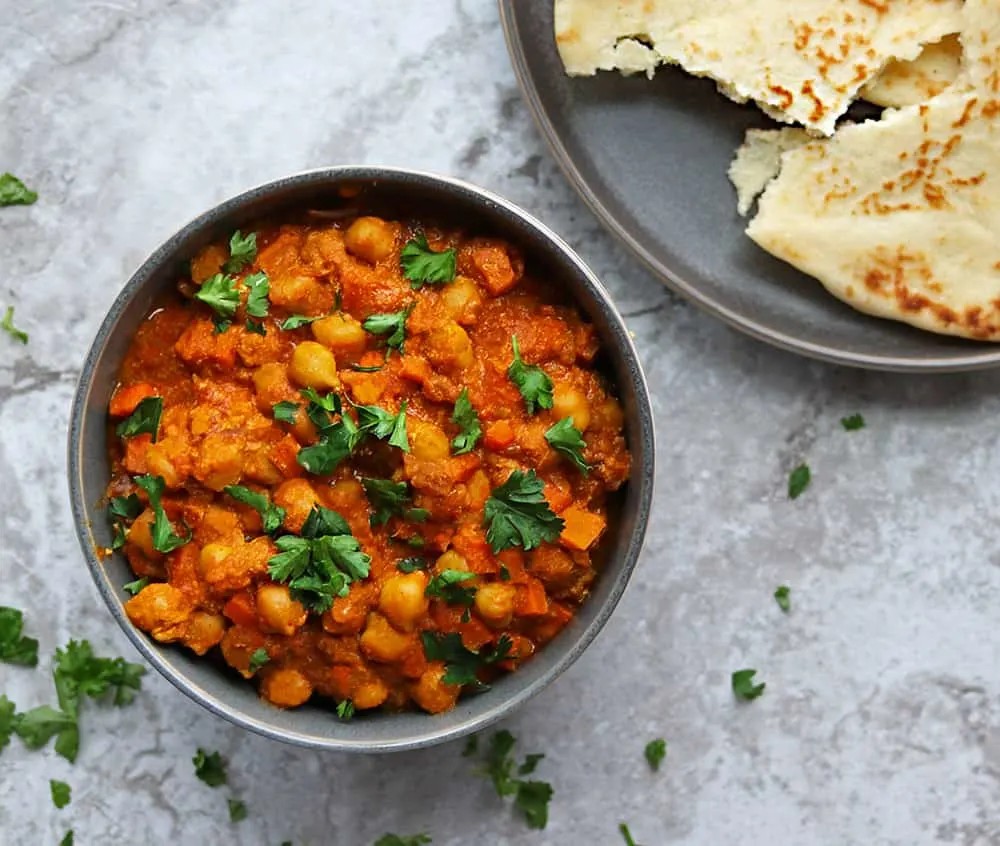 Getting back to this Chickpea Carrot Curry. It leans on the flavorings of roasted cumin and coriander, along with onions, garlic, ginger, and turmeric. I grated in the ginger and garlic so as to disperse the flavors throughout the curry better. Bone broth and tomato paste make up the liquid base. While I often use coconut milk to add creaminess, I opted to use FAGE Total 5% Greek yogurt for a tangy creamy twist.
A tip to making curry with FAGE Total 5% Greek Yogurt:
Make sure the curry has cooled before adding in FAGE Total 5% Greek Yogurt. Or, if adding it in while warm, add a couple of tablespoons of the warm curry to FAGE Total 5% Greek Yogurt and mix well. Then add in a couple more tablespoons of curry and mix. Then add this mixture with FAGE Total 5% Greek Yogurt into the pan of curry.