I've partnered with Premier Protein to bring y'all these Mango And Banana Protein Popsicles! Thank you so much for supporting the brands that keep this Blog Spinning! #TheDayIsYours #Sponsored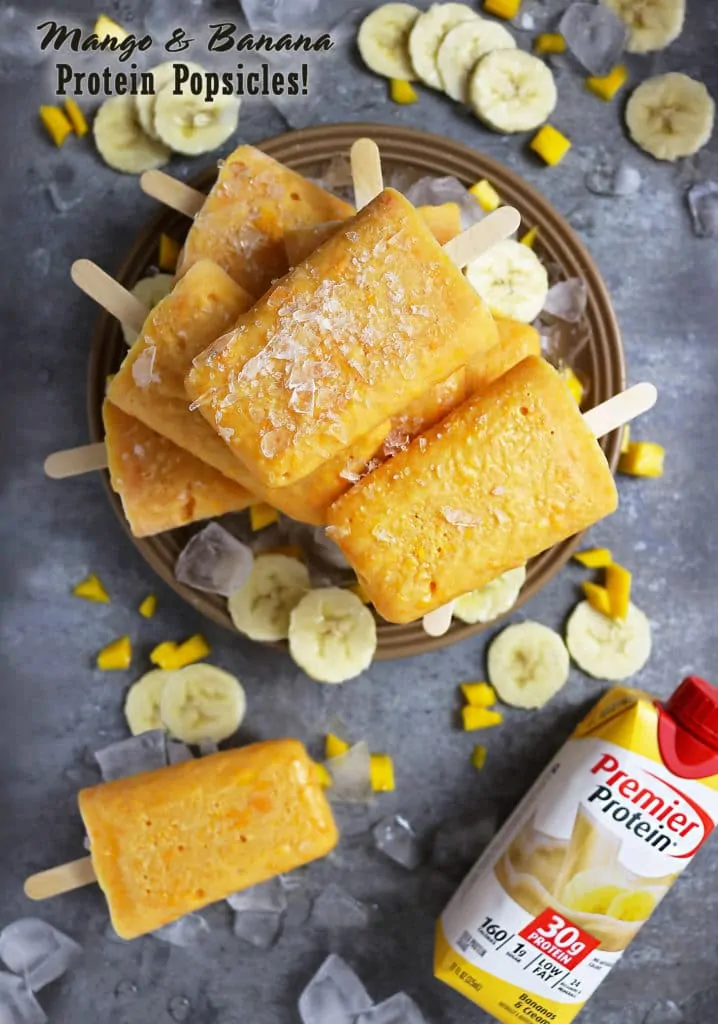 Last Thursday, my daughter and I hopped on a jet plane and headed west to the city with The Salt Lake. But, alas, we didn't quite make it out to see The Salt Lake. You see, I went to Salt Lake City to attend the Everything Food Conference and my daughter decided to tag along.
The conference itself was held at the gorgeous Eccles Theatre, and we managed to score a hotel about a three minute walk from it. Every evening, after a day of conferencing, my daughter and I walked around downtown Salt Lake City. It was our first time there and we had a hard time trying to pick between feasting our eyes on the mountain tops or the tulips. We'd look in one direction and there'd be snow capped mountains and tulips in every color and we'd turn around and there'd be rolling green mountains and little pop-up gardens with more tulips!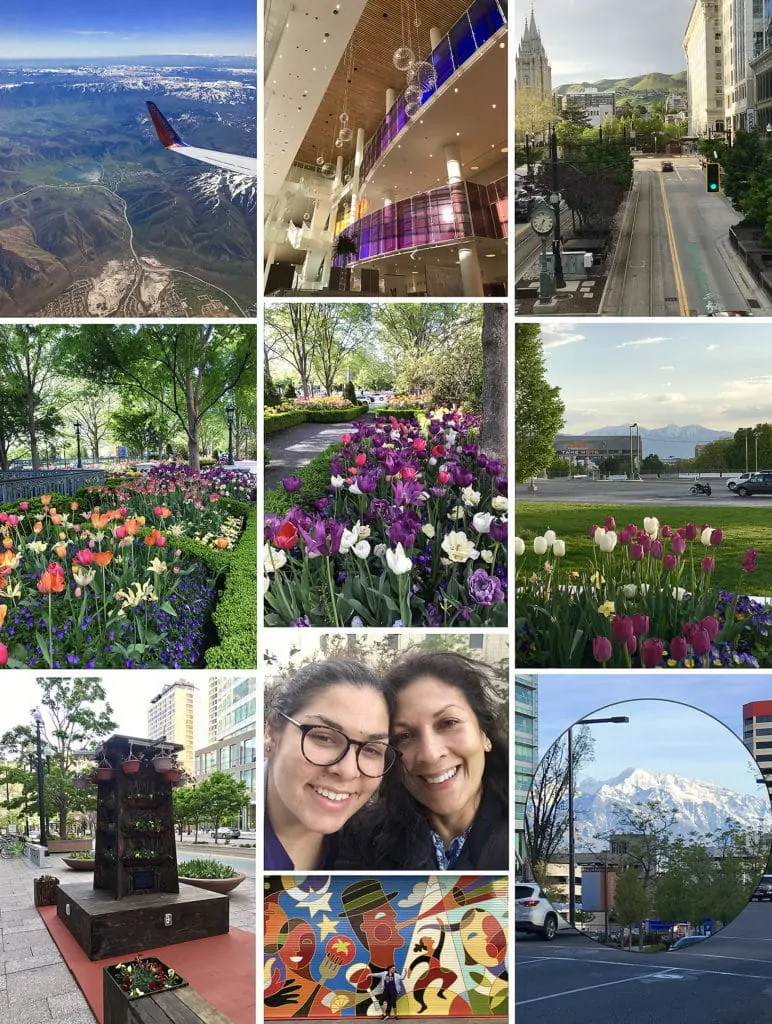 However, while we were there entertaining our eyes, we just couldn't find a good, local ice creamery to entertain our tastebuds. Now, we did confine ourselves to the downtown area and had we ubered out, we might have had options. But, seeing we didn't, I couldn't wait to come home and get my ice cream and popsicle game on!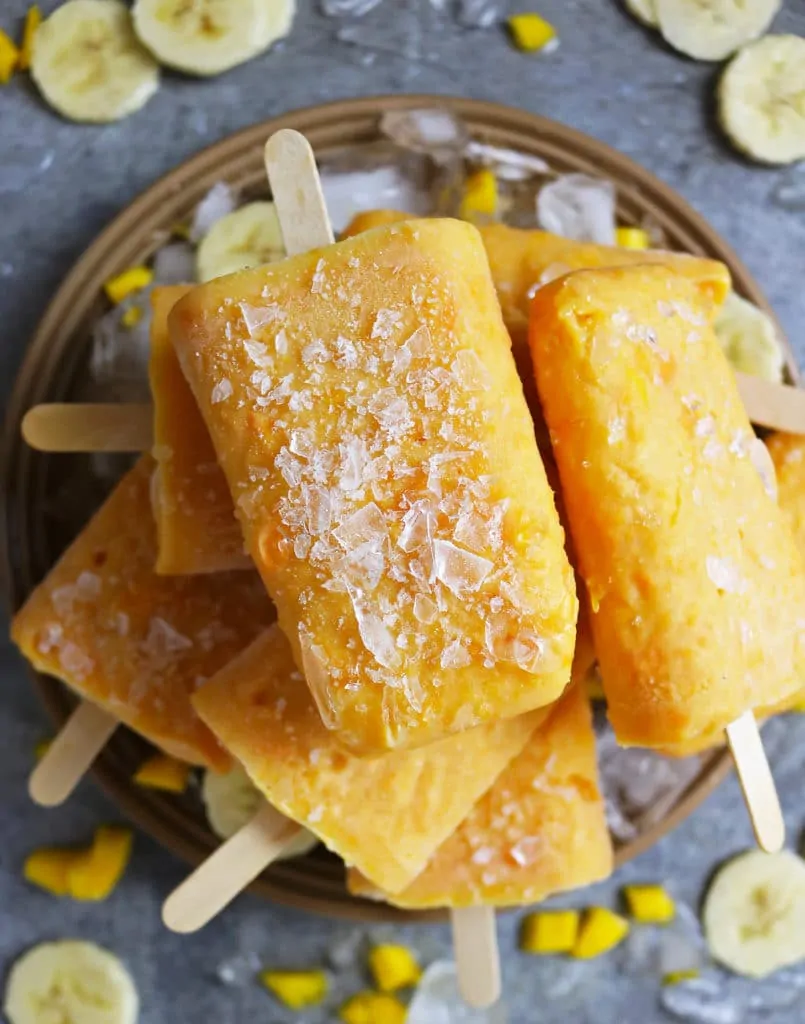 When I got back, one of the first things I made was a Mango And Banana Protein Ice Cream. It was loosely based on the no-churn chocolate ice cream I have in the archives of this blog. Basically, three ingredients:
1. Coconut condensed milk,
2. Fresh mango pulp, and…
3. Premier Protein's Bananas and Cream Shake.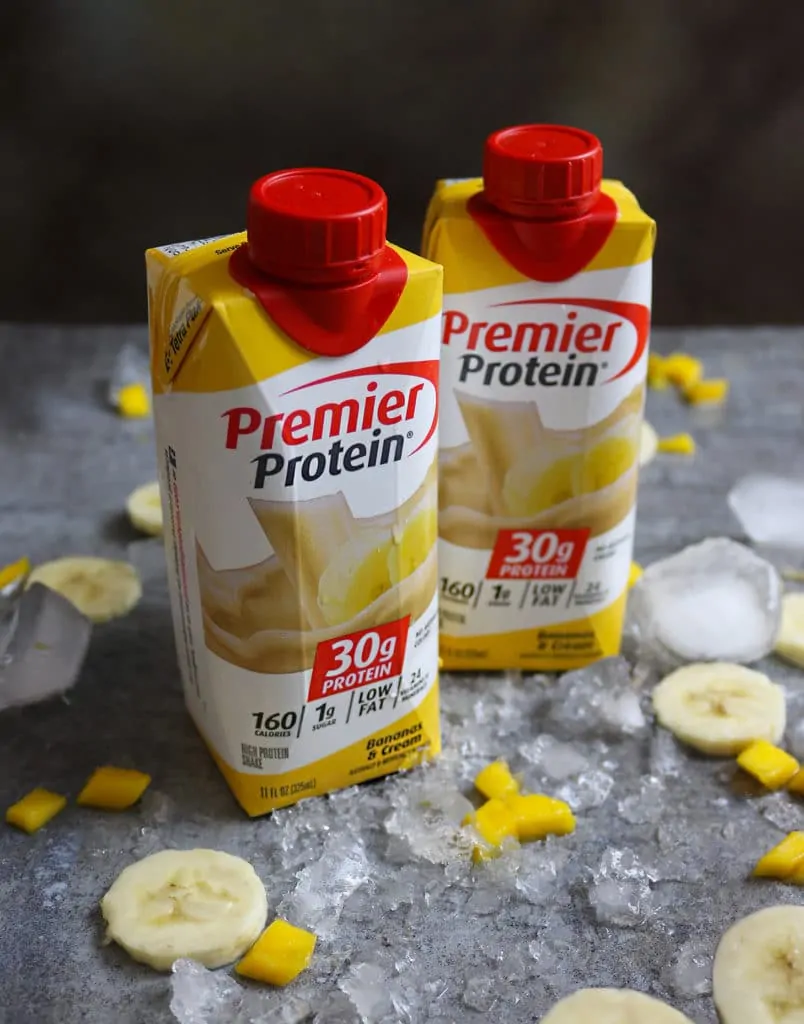 But… ice cream takes a while to set. So, impatient ol' me decided to pour the ice cream mix into popsicle molds and voila – Mango And Banana Protein Popsicles!
After mowing my yard the other day, these indulgent, proteined-up, popsicles were a delicious cold treat to enjoy! And, if you'd like, you could even put a couple of these (sans the wooden sticks) in your blender, add in some Premier Protein Bananas and Cream Shake, and voila – you have an indulgent, proteined-up Mango and Banana Protein Shake!
[Tweet "Gotta try these Indulgent Mango And Banana Protein Popsicles with @premierprotein #TheDayIsYours #Sponsored"]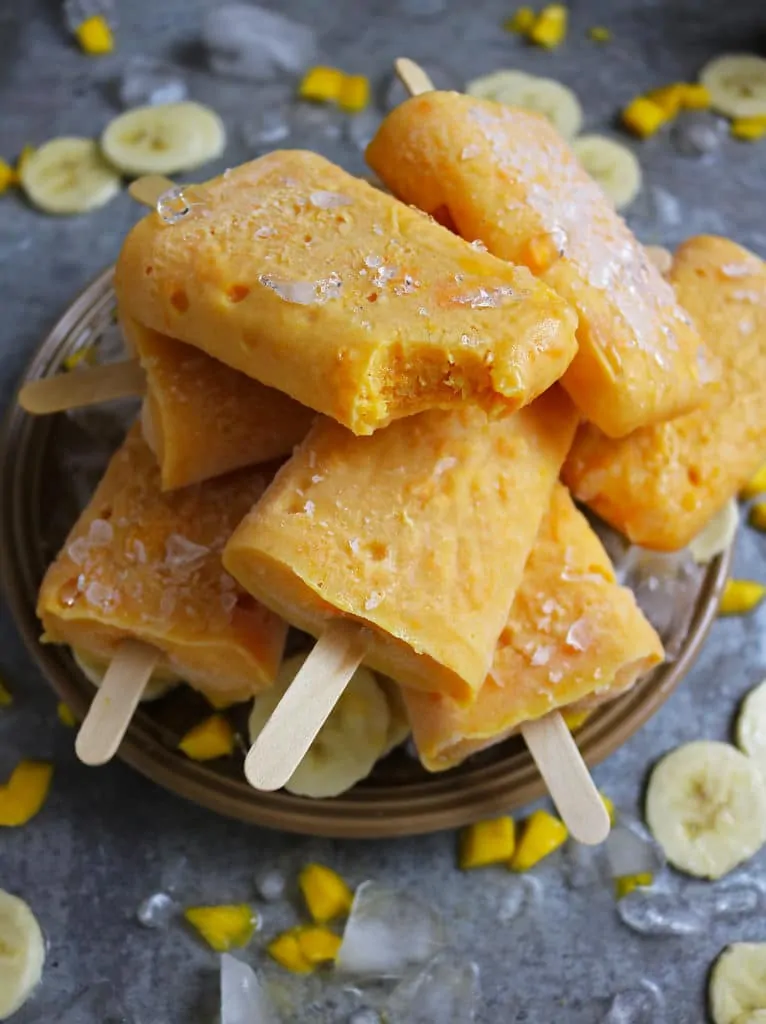 No matter how you chose to enjoy these Mango And Banana Protein Popsicles, I wanna know – have you had the chance to try Premier Protein yet?
You can find them at your local Costco, Walmart and even Sam's Club – or, you could enter the giveaway below and win a pack of Premier Protein Bananas And Cream Shakes AND a box of Premier Protein Double Chocolate Crunch Bars!
Wanna learn more about how Premier Protein is trying to show everyone and anyone how a good source of protein can help them "tackle life's daily challenges, feel their best and live the life they want?"
Then, simply follow them on Facebook, Instagram, Twitter, Pinterest and Youtube!