Msg for 21+: These 3-ingredient Bourbon Nutella Popsicles are a delicious treat for those adults at your summer pool party who don't plan on driving back home ~ cos it's so hard to stop at just one of these!!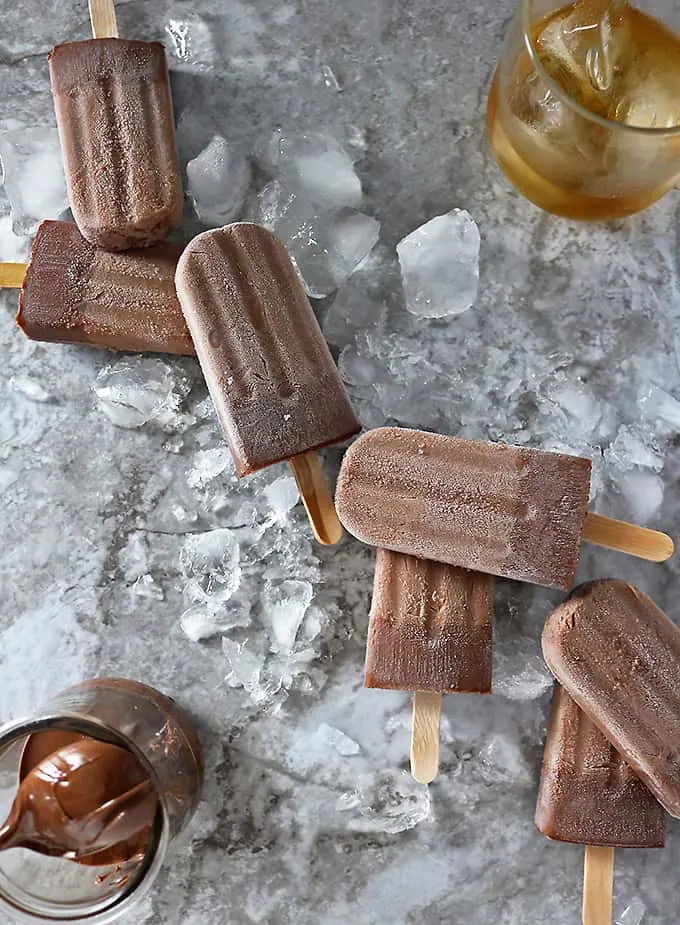 In my very small circle of friends, pool parties + popsicles seem to go hand in hand! And, usually, there are a variety of kid-friendly popsicles circulating around. Today, however, I have a popsicle for the adults who gather at those pool parties. Today, I have these super simple, delicious, boozy Bourbon Nutella Popsicles to share!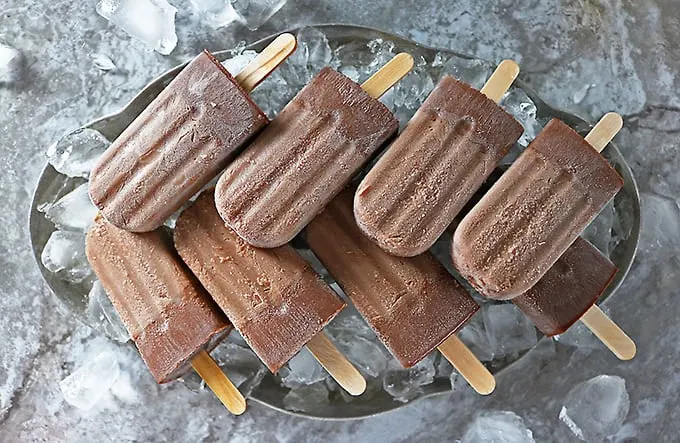 Actually, I am only sharing the recipe, because, when it comes to thinking of sharing these Bourbon Nutella Popsicles, well, I think sharing is overrated! 😊 Speaking of sharing though, these Bourbon Nutella Popsicles can be shared alongside these Limoncello Popsicles, so your adult guests have a variety to choose from.
Buuuuuuut, back to these Boozy Nutella Pops, these are made with just three ingredients:
1) Milk
2) Nutella, and
3) Bourbon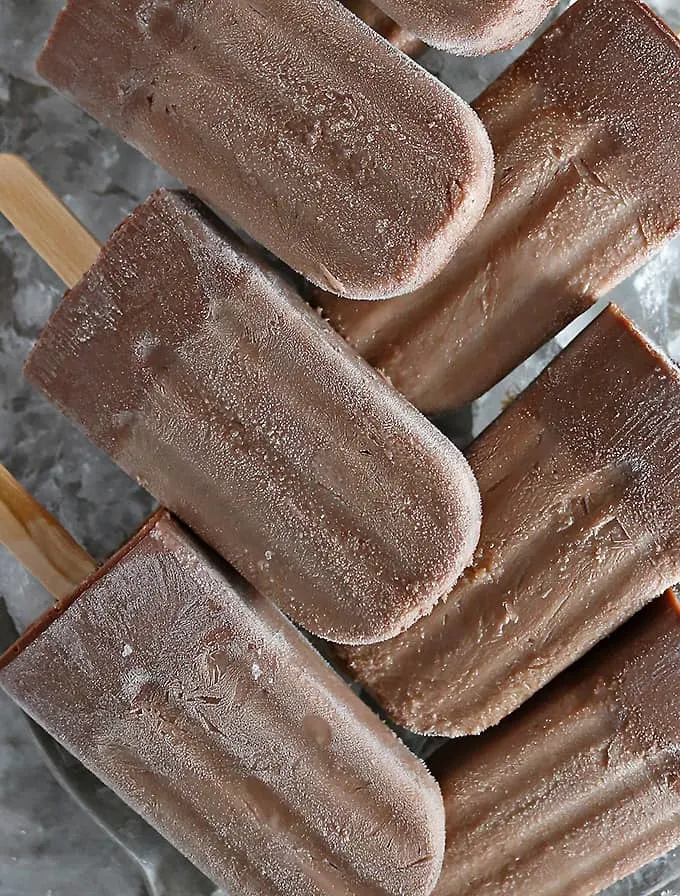 Slightly warm the milk up not to boiling, but slightly warmer than room temperature (so the Nutella will easily dissolve in it). Vigorously mix in the Nutella till well blended and set mixture aside so it comes down to room temperature. When it comes down to room temp, then stir in the bourbon. At this point, you might want to taste it to make sure the bourbon doesn't over power the Nutella in these pops.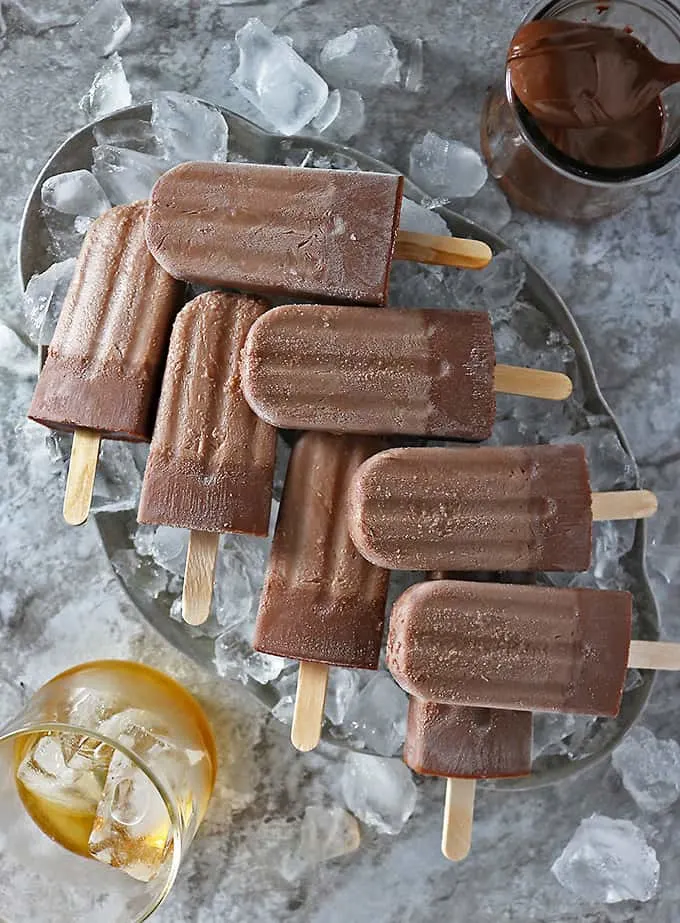 By the way, if you are short on time and looking for a delicious adult beverage, this mixture of Bourbon and Nutella can be served chilled as well – it is just as delicious as it is in popsicle form.
If you would like to make these popsicles totally gluten free, you could use a gluten free corn bourbon (yes it does exist – at least according to this article) along with the Nutella and milk. If you'd like to make this dairy free, then sub in some coconut milk and your favorite dairy-free chocolate hazelnut spread.
And, if you'd like to go a completely different direction, you could use this recipe to inspire you to try different liquor and chocolate combinations like say white chocolate, milk and Arrack (an alcoholic drink very popular in Sri Lanka that is said to taste like a cross between whisky and rum and is now available at stores worldwide) or these Bourbon Chocolate Popsicles!
This recipe first appeared on Food Fanatic! If you are looking for more recipe ideas and inspiration, head on over to Food Fanatic pronto!
If you happen to fancy this recipe, let me know what you think by leaving a comment and rating below. If you make this recipe, please post a pic on INSTAGRAM -tagging @savoryspin so I can see! For more recipes and ramblings, like us on FACEBOOK and follow along on PINTEREST!