Spiked with a smidge of cinnamon, these gluten free Orange Chocolate Chip Cookies are an explosion of flavor. They are ever so slightly crispy on the outside and nicely soft and gooey on the inside and perfect for a twist on the traditional chocolate chip to offer up at your next cookie exchange!
When I heard of what was on the luggage belts at Baggage Claim in Heathrow Airport recently, I seriously started rethinking my policy of travelling with only carry-on luggage!
Apparently, Whole Foods partnered with Heathrow Airport to help ease the burden of travel during the Thanksgiving season.
In an attempt to spread some cheer in spite of delayed flights and crazy baggage claim shenanigans, Whole Foods had wicker baskets filled with fresh pumpkin pies circle the conveyor belts in baggage claim at Heathrow Airport.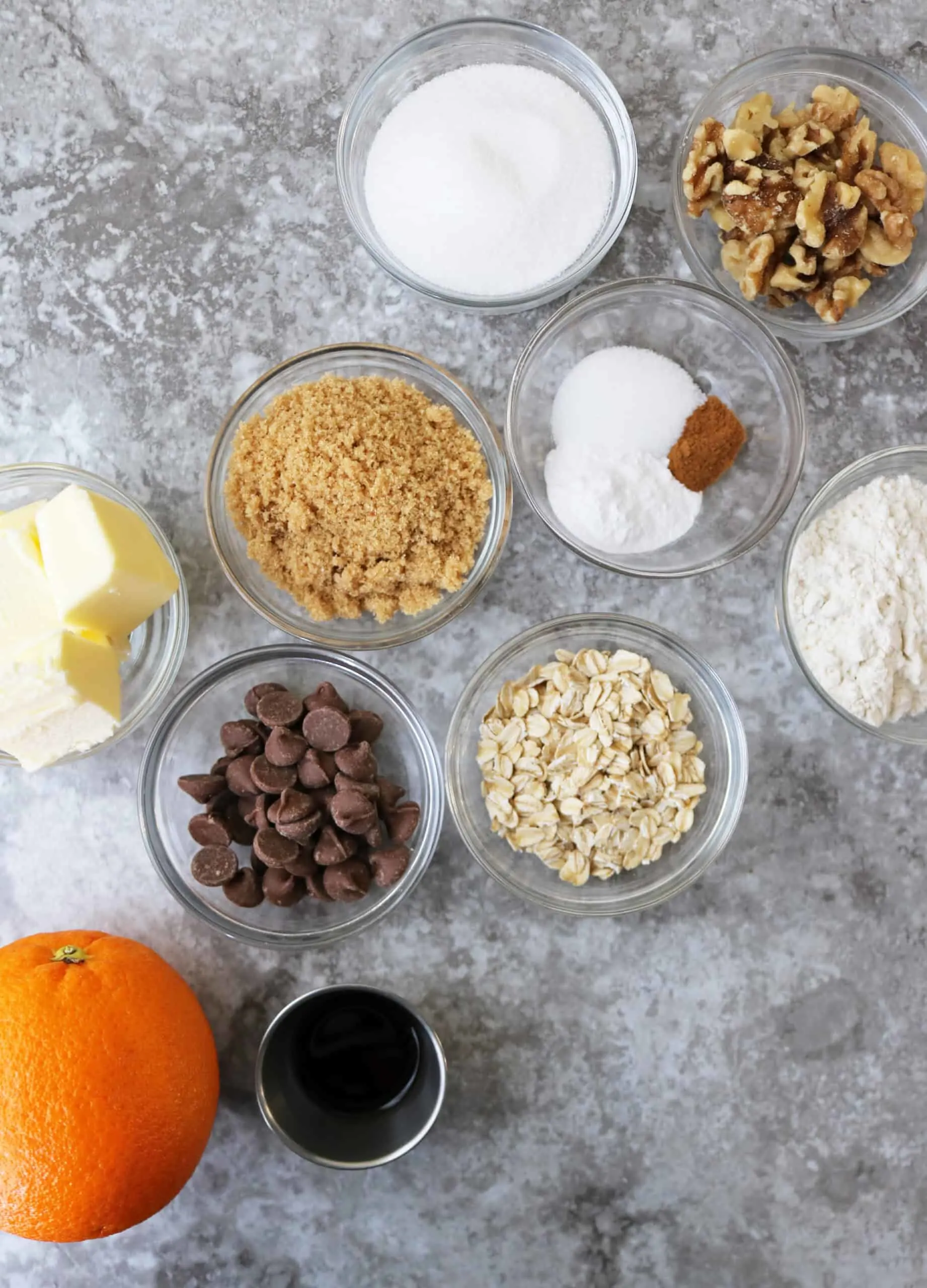 Talk about a company giving you the warm and fuzzies – eh?!
On the rare occasions I check baggage through, I am usually not one to dive for a bag I think is mine.
I'm that person that will wait until I can get close and leisurely grab the bag off, even if that means I watch it go by 2 or 3 times.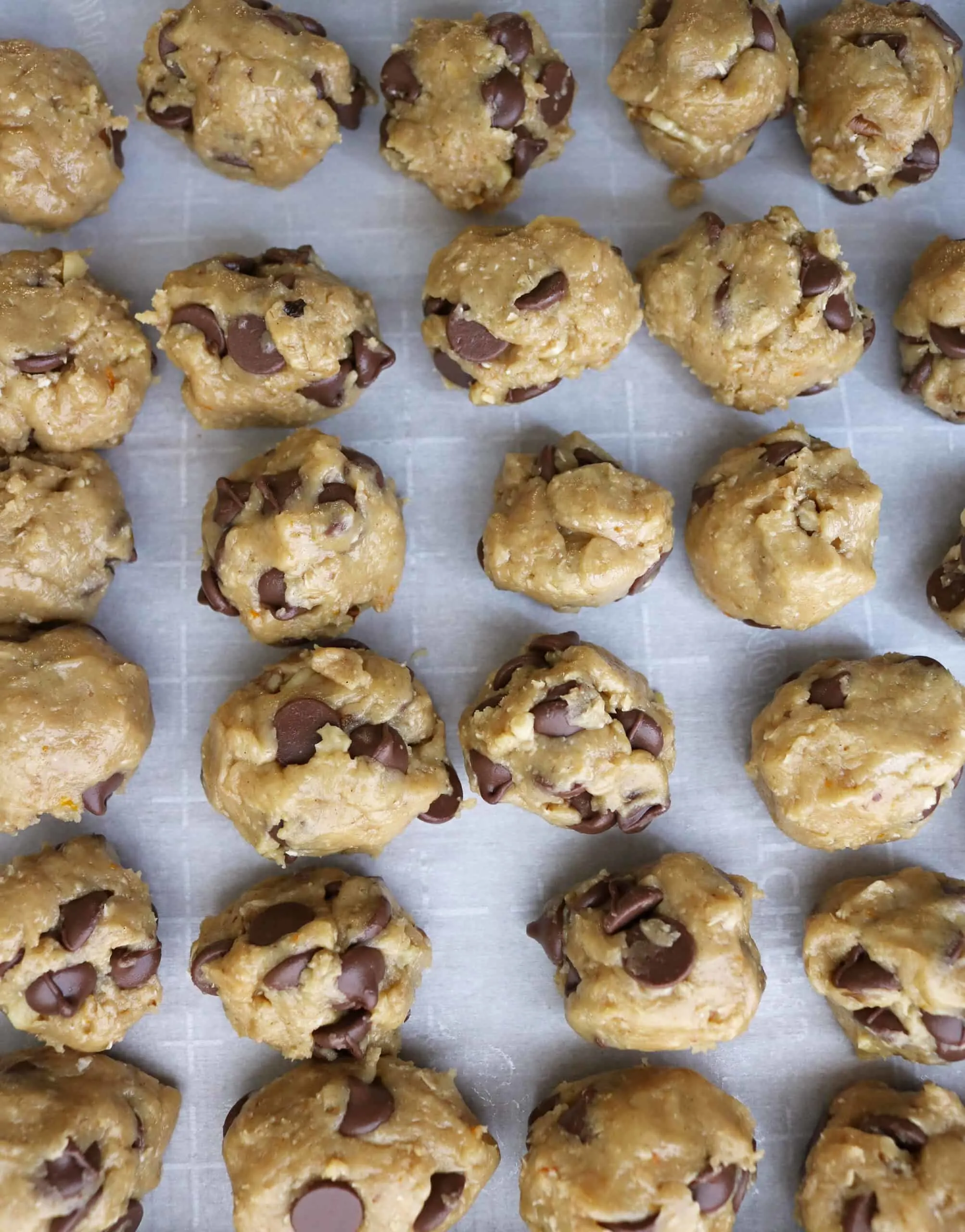 But that might not have been the case had I been waiting at baggage claim to have fresh pumpkin pies come out!

I'd have jumped up on that belt to make sure I got one – even if I had dined on a batch of Oatmeal chocolate chip cookies or chocolate cranberry cookies.

Yes, I carry a stash of gluten-free cookies with me on flights. They are not only tasty but, for the price, they are a darn good deal 😊.

And, speaking of cookies, I have these tasty Gluten Free Orange Chocolate Chip Cookies to share with y'all.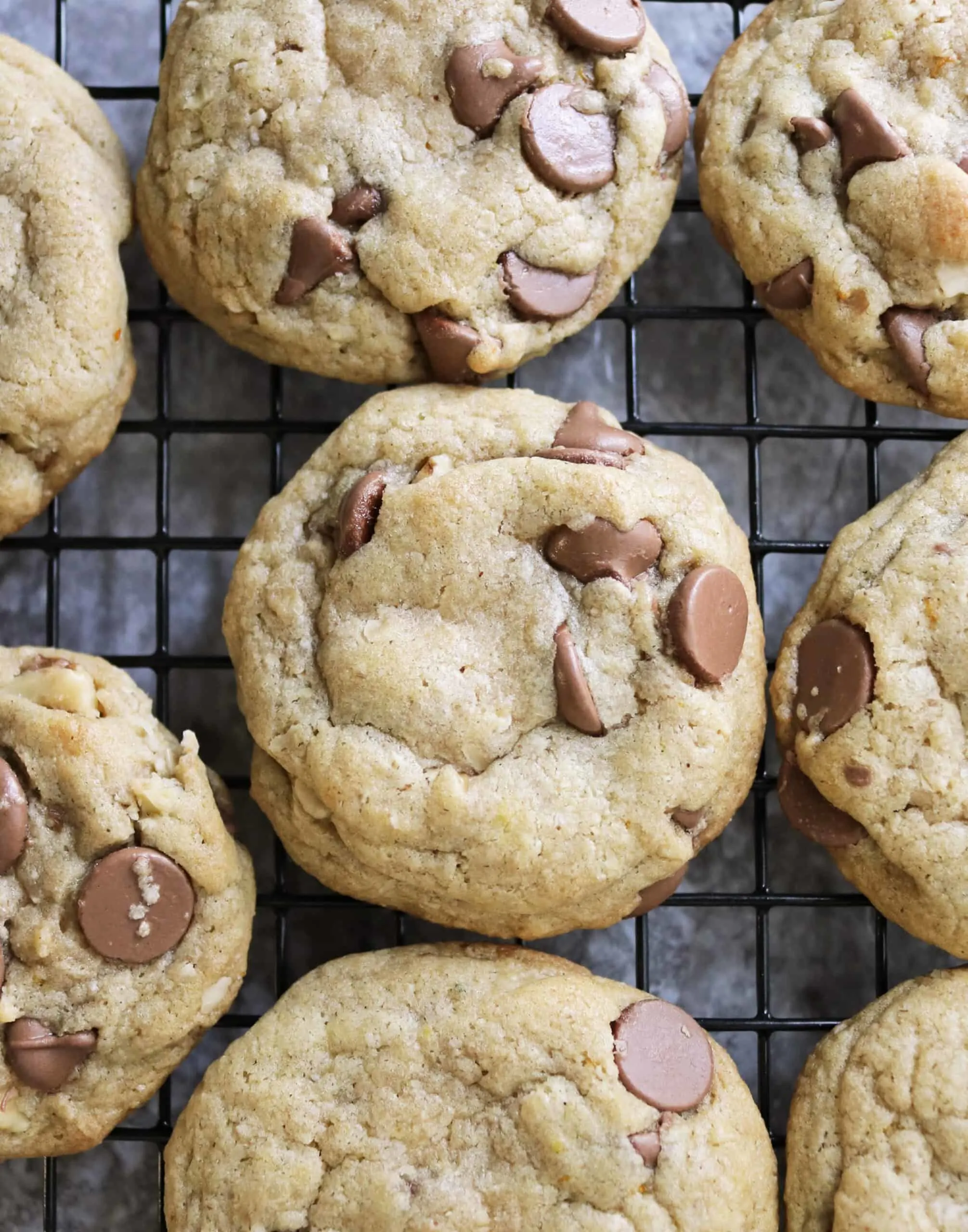 These Gluten Free Orange Chocolate Chip Cookies are one of my favorite chocolate chip cookie recipes. They are a flavorful twist on the traditional chocolate chip cookie.
With oats in the mix, they are not as thin as the Oatmeal Chocolate Chip Cookies I love.
These Orange Chocolate Chip Cookies are soft, but they have a very slightly crisp crust. They are gooey in the center and I often find myself storing these away in an airtight container instead of sharing them.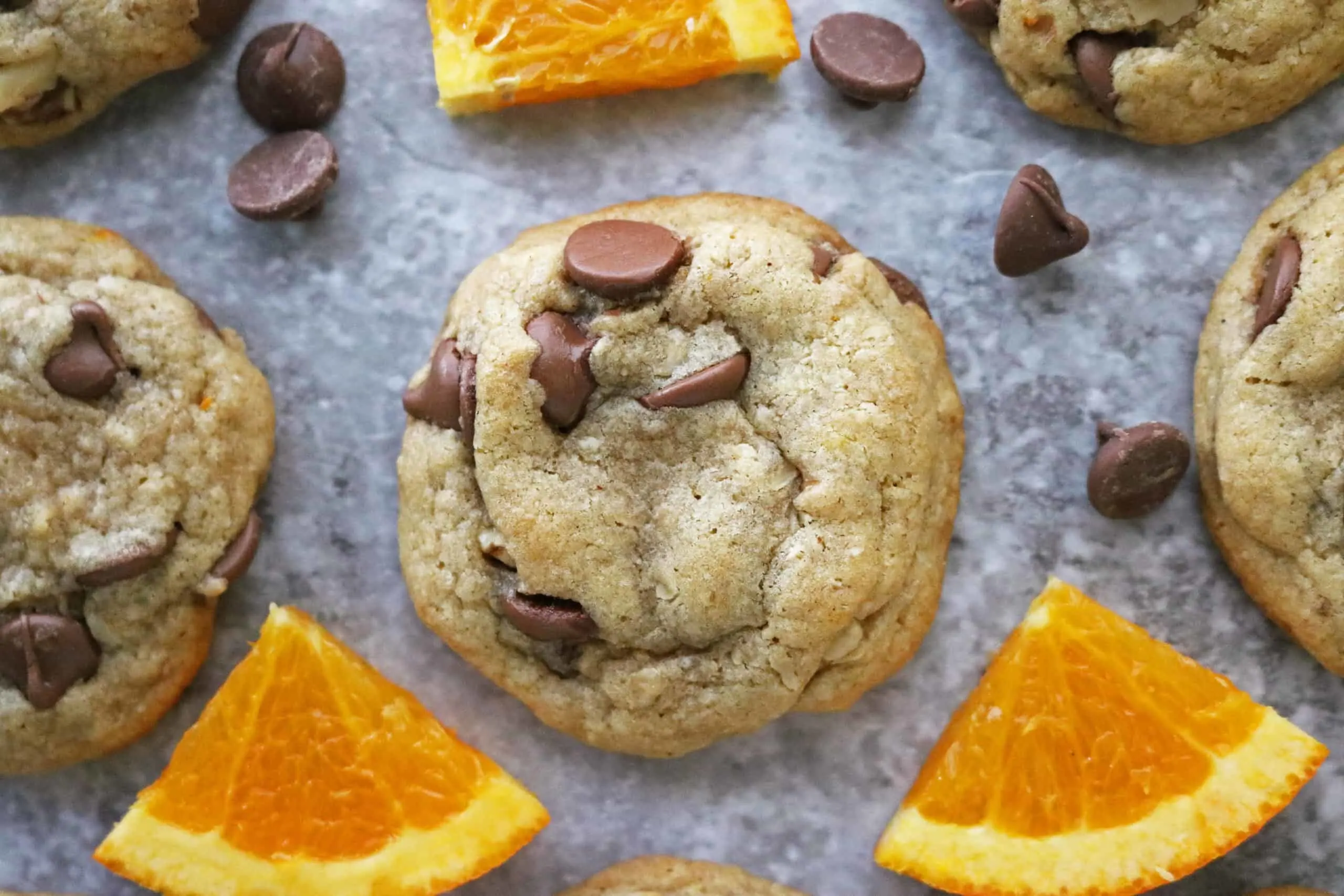 They are gluten-free and so tasty. With just a bit of cinnamon and orange that complement and enhance the chocolate, these cookies are hard to resist, especially with a mug of coffee.
However, if you do manage to pry these Gluten Free Orange Chocolate Chip Cookies from your hands and fight the urge to hoard them, they are a tasty addition to a holiday cookie exchange party as well as an easy, tasty gift for the holidays.

Speaking of the holidays, today is Christmas Eve and I sure hope God rains down blessings on you and those you hold dear this Christmas. Merry Christmas to you and yours!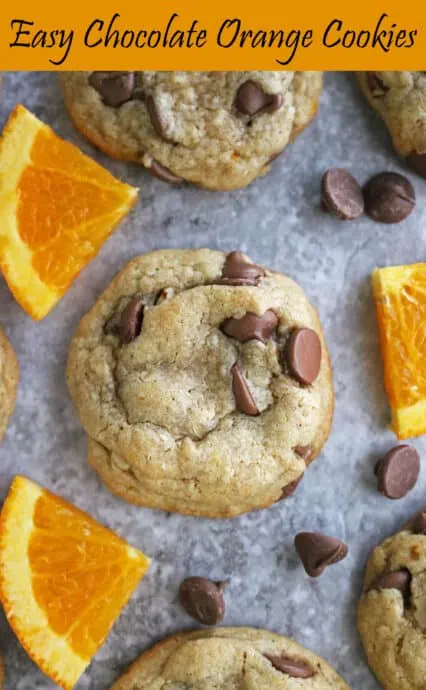 These Gluten Free Chocolate Orange Cookies first appeared on Food Fanatic ~ check out Food Fanatic for more delicious recipes like this.