This shop has been compensated by Collective Bias, Inc. and Silk®. All opinions are mine alone.
#NourishYourNewYear #CollectiveBias #Sponsored
Spiked with cinnamon, cloves and cardamom, a slice of this plant-based Apple Pecan Breakfast Bread is so inviting on a cold morning.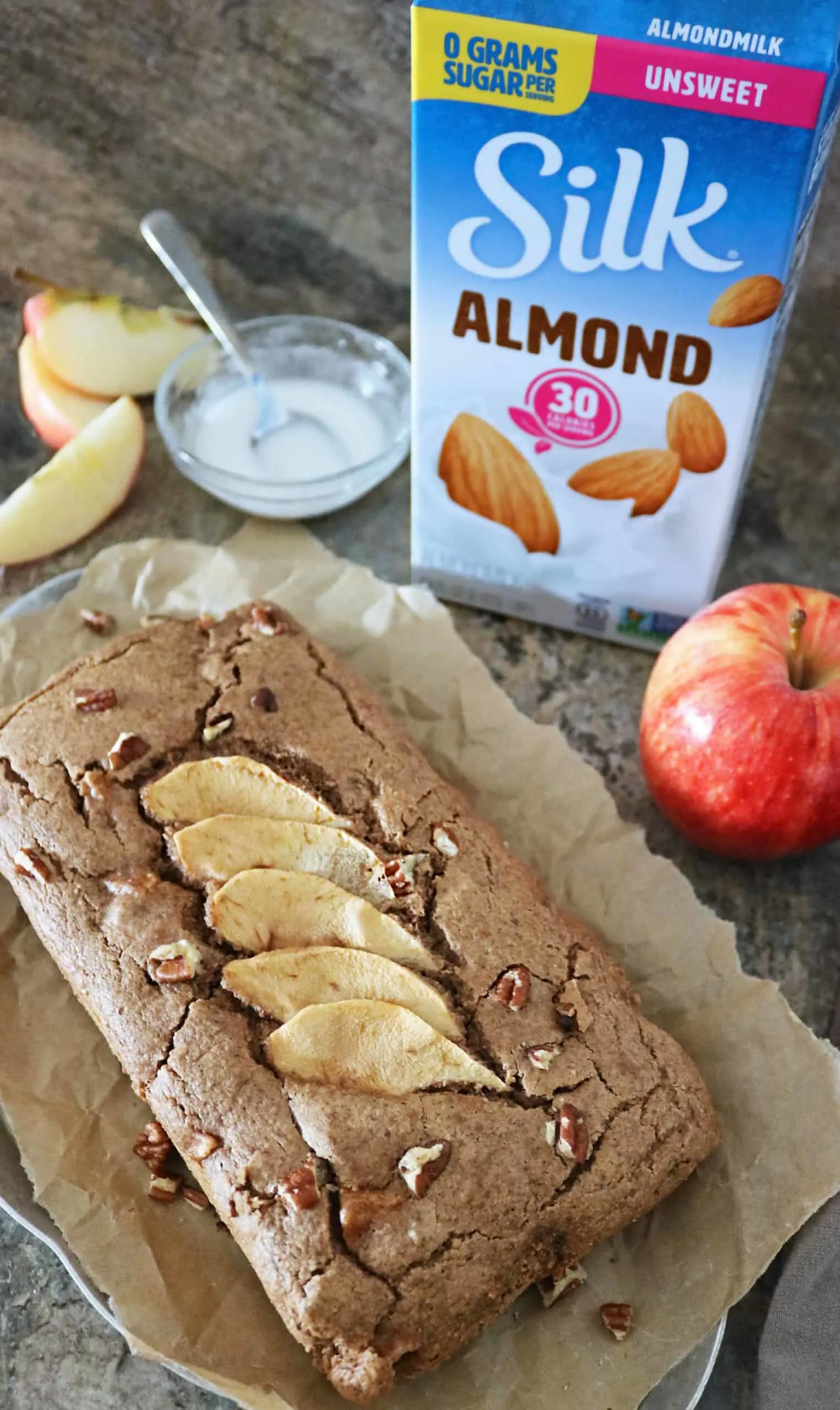 When it comes to breakfast these days, eggs are my first choice. Sometimes, those eggs are sprinkled with bacon.
But, coming from a family in which heart disease and diabetes runs rampant, I know I need to change my ways – or at least tame them slowly.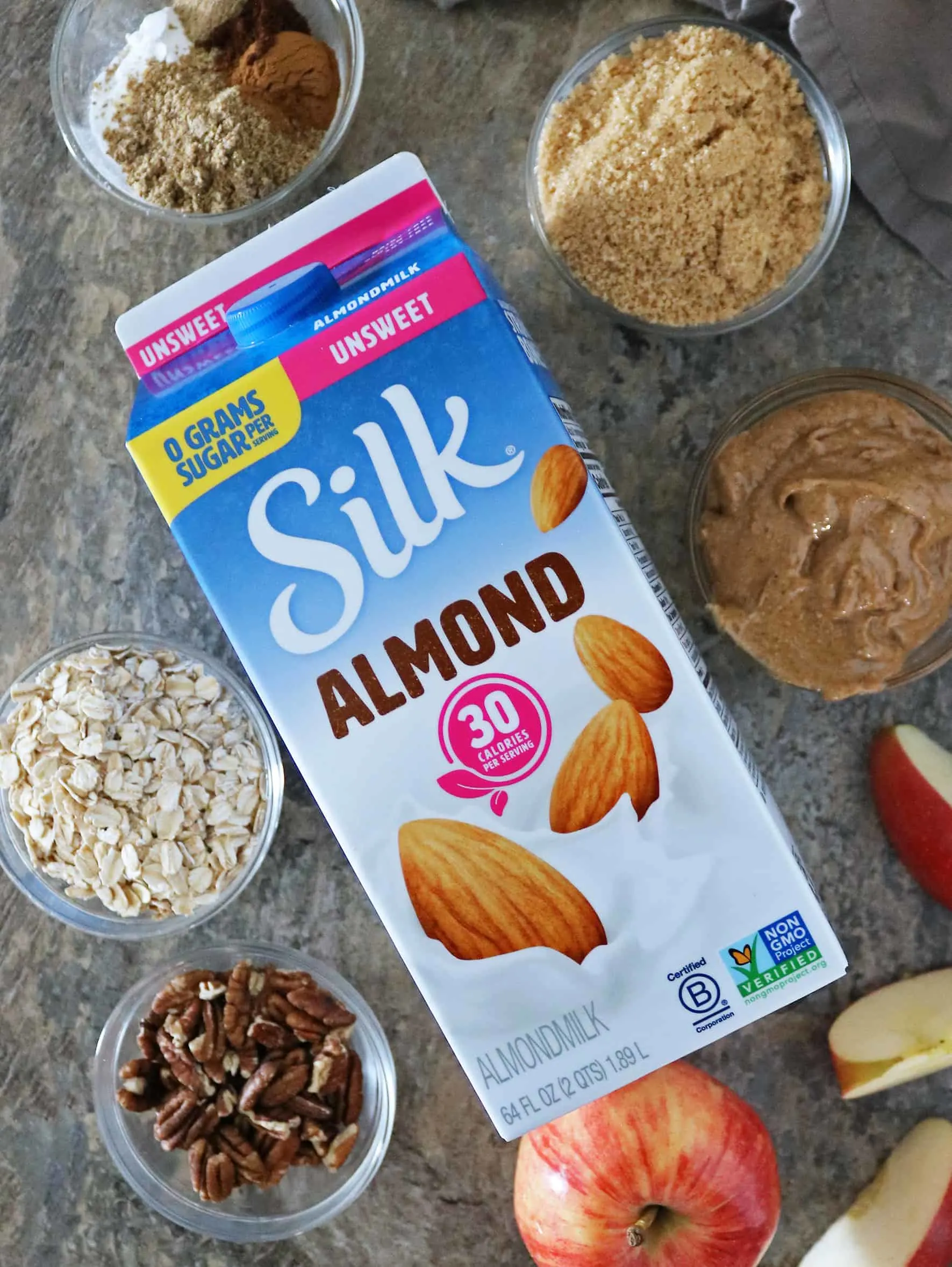 In the past, I've flirted with extreme choices when it comes to food ~ like when I gave up all forms of sugar cold turkey. But, extreme choices like that are hard for me to sustain. Besides, progress doesn't need to be extreme to be meaningful. Small choices can lead to big change – right?
Interested in Silk® products? Hover over the photo below to click through for more information about Silk® and to purchase at Walmart.
Walmart and Silk® make it easier to accomplish my health and wellness choices, so I'm joining in on the Silk® 30-Day Challenge​ where "Progress is Perfection®" and stocking up on Silk® Almondmilk from Walmart!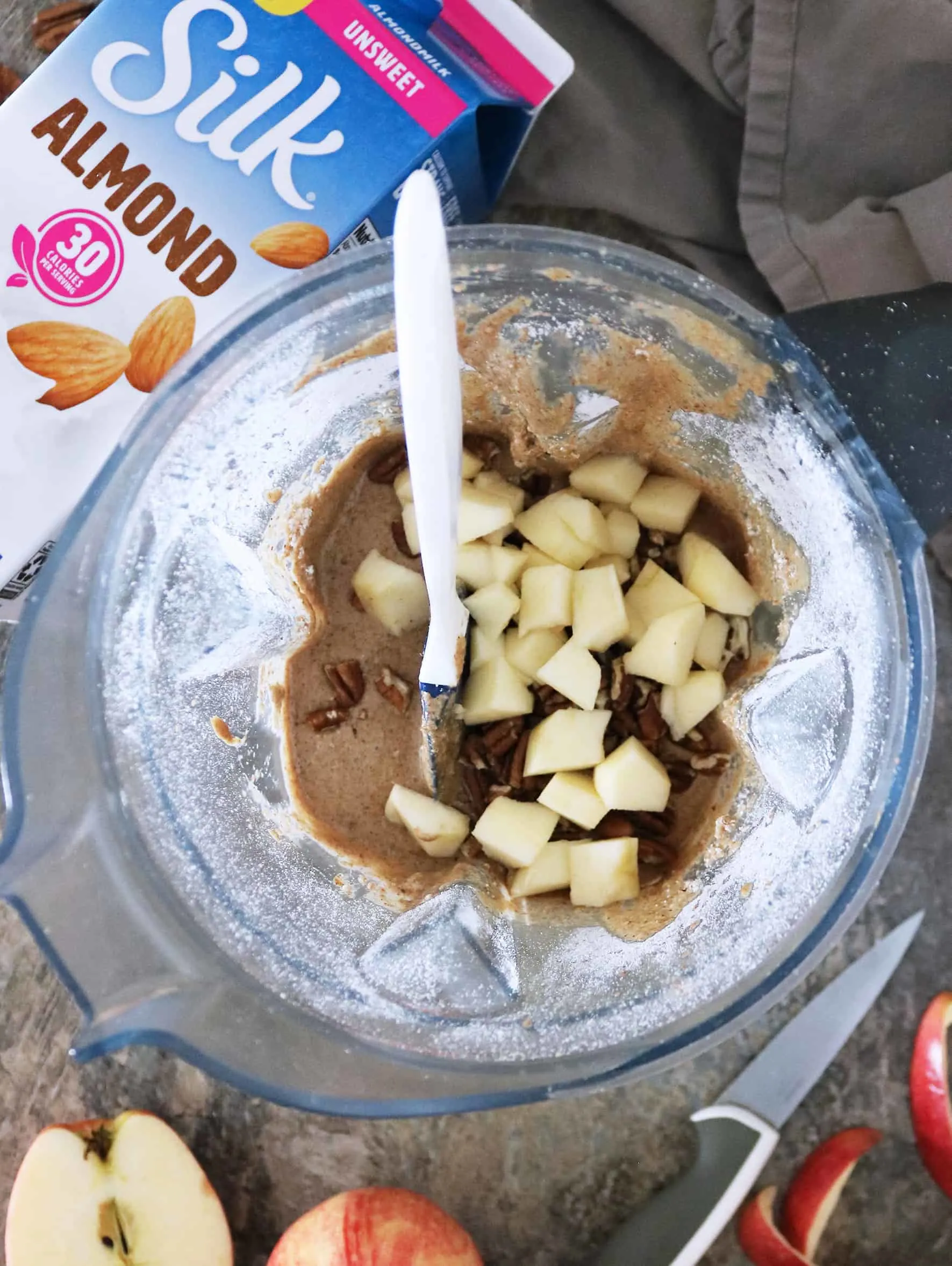 Through this challenge, I hope to transition to enjoying more plant-based breakfast choices, such as this Apple Pecan Breakfast Bread made with Silk® Almondmilk.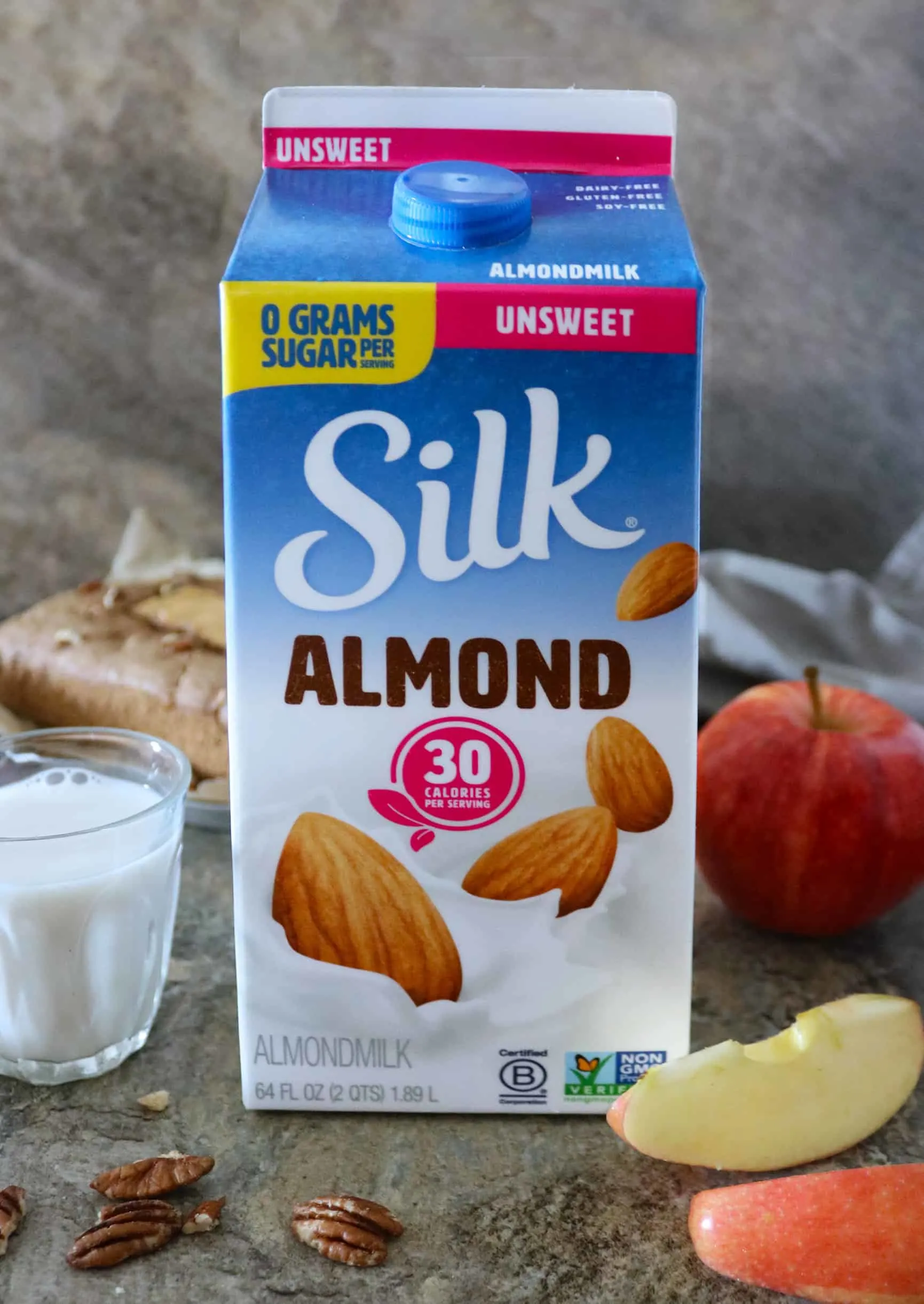 Silk® Almondmilk is dairy-free deliciousness. Versatile Silk® Almondmilk has 50% more calcium than milk* and is gluten-free and vegan.
*Silk® ​Original Almondmilk: 450mg calcium per cup; reduced fat milk: 293mg per cup. USDA National Nutrient Database for Standard Reference. Data consistent with typical reduced fat milk.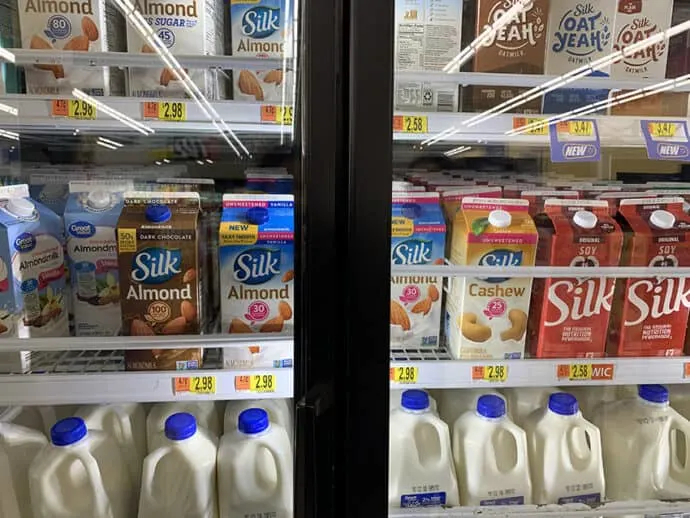 I have been reluctant to incorporate plant-based baked breakfast treats into my day, as most of the plant-based baked goods I've tried are either too sweet or too gummy or both – like my first trial of this apple pecan bread was.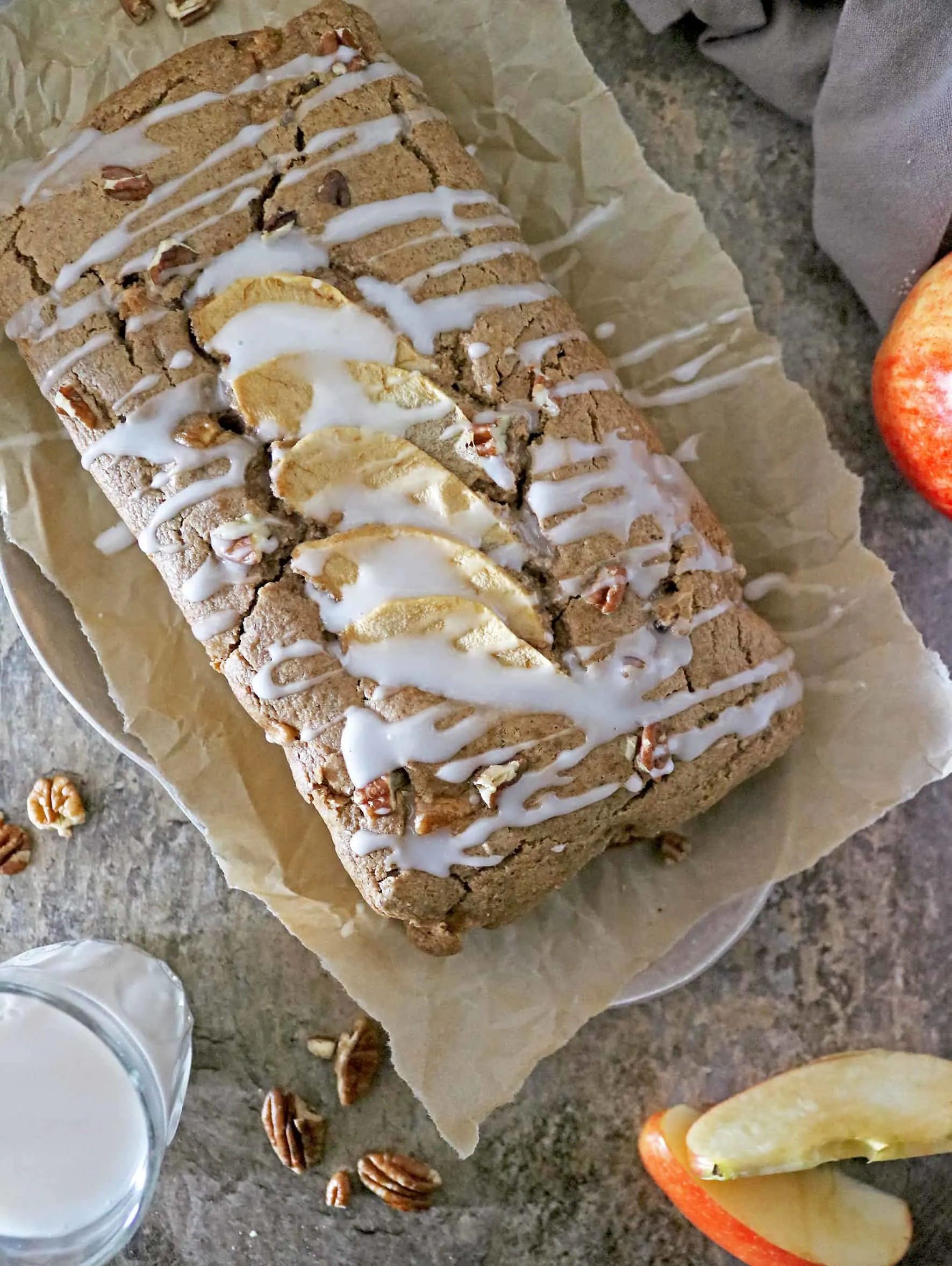 But, after several trips to Walmart to stock up on ingredients and a couple of tries, I finally managed to make a tasty Apple Pecan Breakfast Bread with chunks of apple and bits of pecans scattered through it.
I subbed out butter and eggs in this recipe with creamy almond butter and flax meal. By the way, a trick I have learned from good 'ol Google when it comes to measuring almond butter, make sure you spray your measuring cup with cooking spray as the almond butter (or any other nut butter) will not stick to the measuring cup. I also added in some aromatic cinnamon, cloves, and cardamom to add flavor to this bread.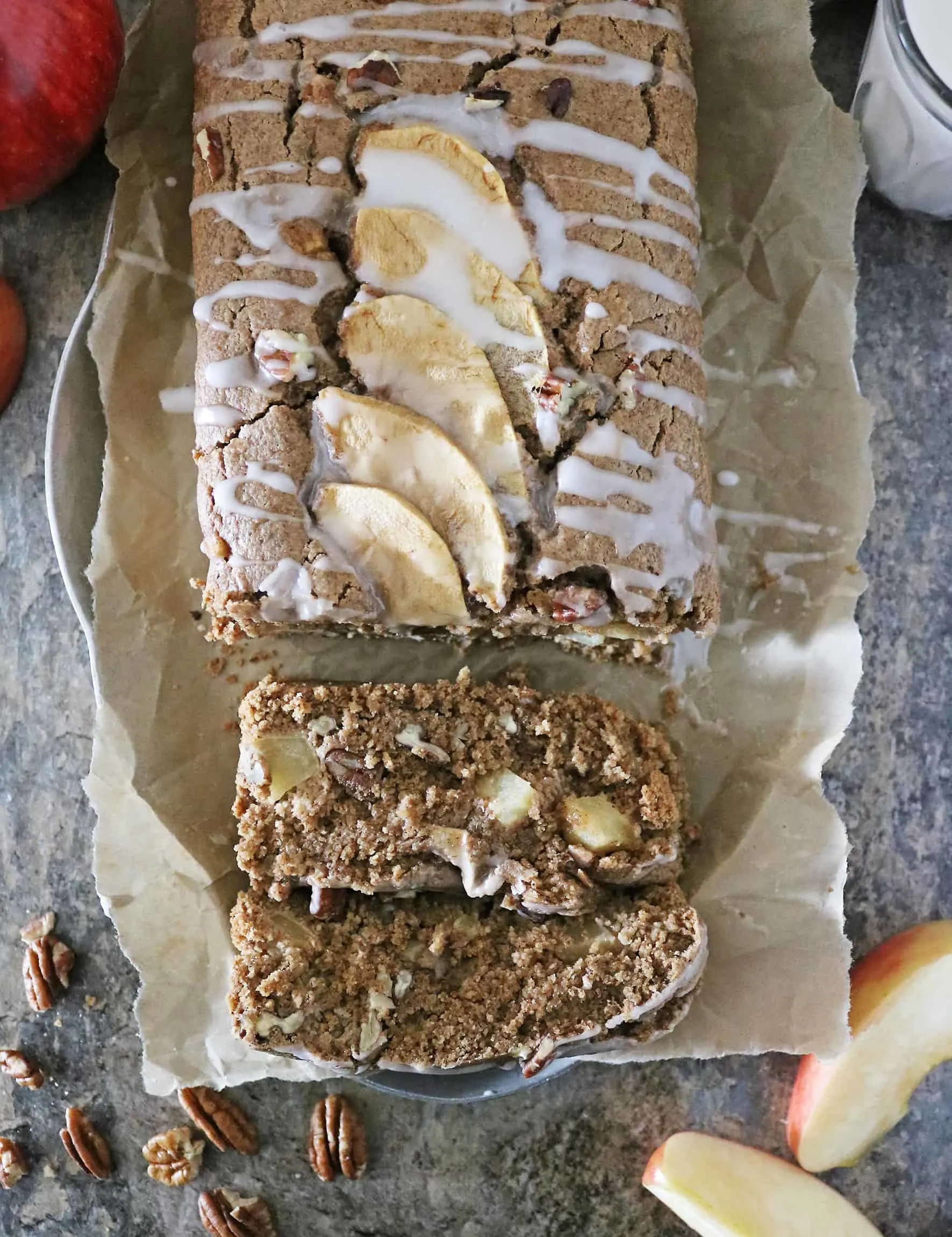 I used oat flour which I make by grinding up rolled oats. But, you can easily sub in all purpose flour for this recipe as well.
If you, like me, are looking to incorporate more plant-based recipes, into your day, then please do give this tasty Apple Pecan Breakfast Bread a try – but first, head on over to Walmart and stock up on Silk® Almondmilk!
Will you be joining in on the Silk® 30-Day challenge with me?
The Silk 30 Day challenge is a text engagement experience that serves as a "coach in your pocket" to help people of all fitness levels aspire to more active lifestyles while also introducing more plant-based items to their menus.​ You can find out more and sign up here!