I have partnered with Sprouts Farmers Market to bring you these Birch Benders Keto Pancakes with Sweet Keto Avocado Cream ~ all opinions herein are my own. Thank you for supporting the brands that keep this blog spinning.

4 ingredients is all you need to make this luscious Sweet Keto Avocado Cream that pairs so well with Birch Benders Keto Pancakes.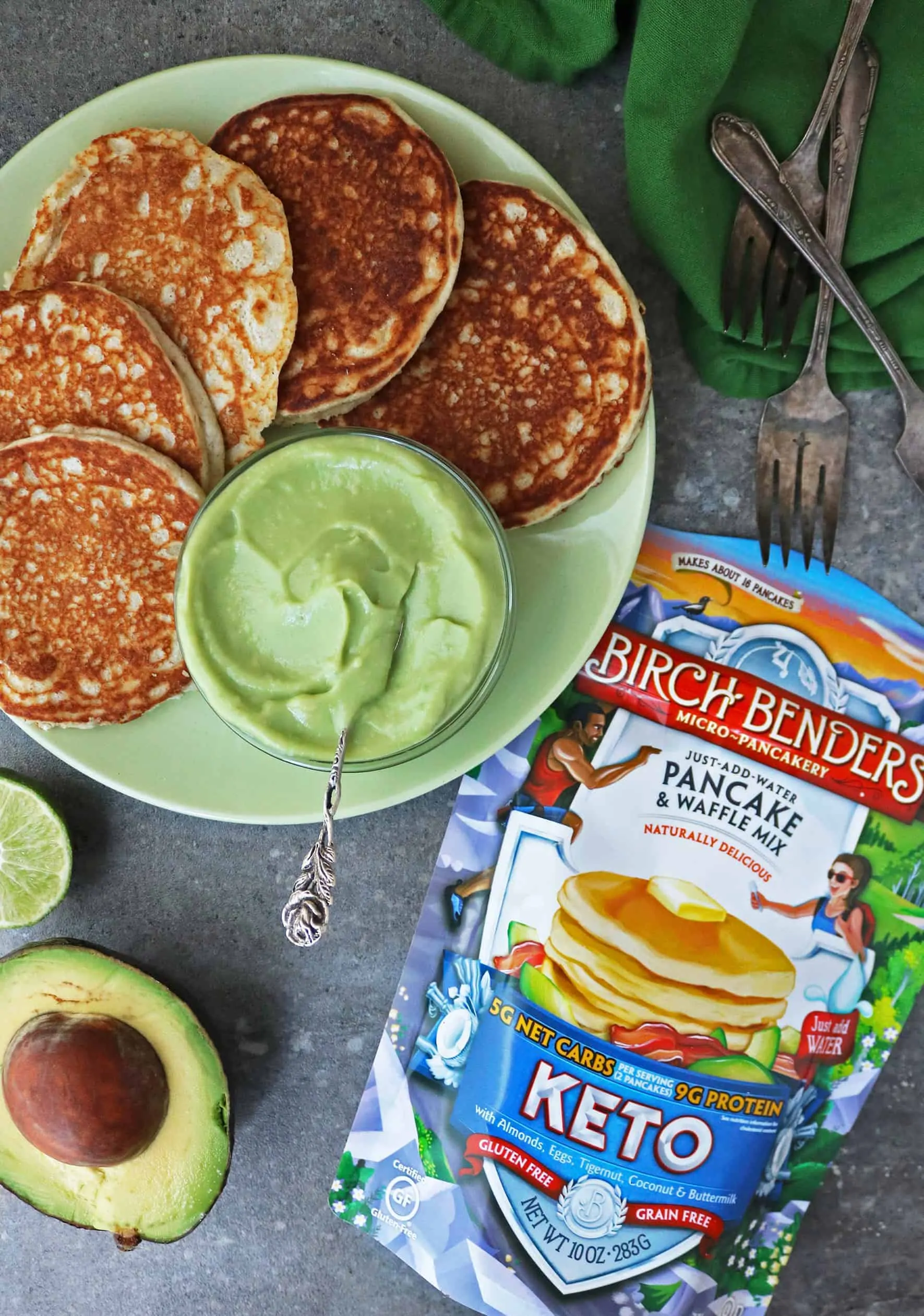 This Christmas my daughter and I made these Keto Almond Cookies for family and friends trying to keep their sugar intake low, and a decadent yule log for all the others – including ourselves.
Yes, we took indulging to a whole new level in devouring that yule log in record time.
I followed a recipe from Ottolenghi and Goh's cookbook "Sweet" for a simple protein-rich cake. The same recipe I used for my daughter's 21st birthday as seen in the picture below and shared on my IG stories.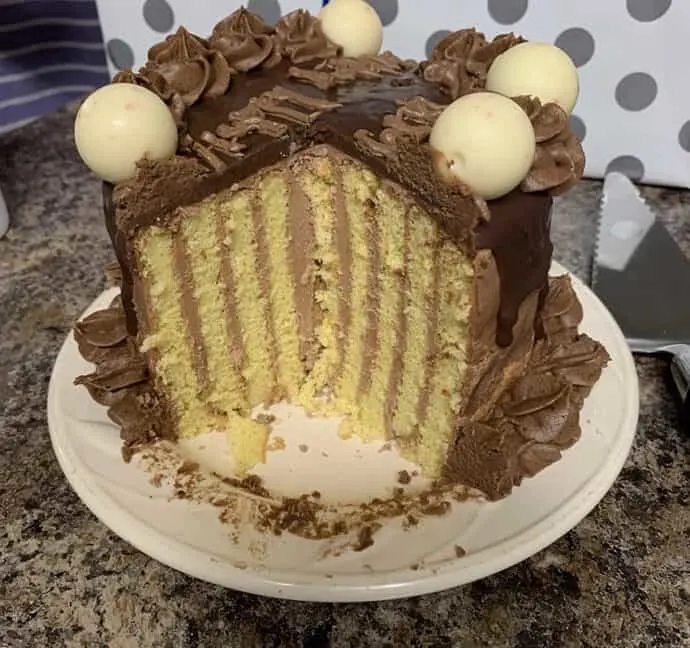 But the frosting was all sugar and butter and rich and oh so decadently delicious (like the frosting in this yule log). So decadently delicious that I did not take any photos of it.🤦🏽
The morning after we had consumed several slices of that yule log, and were nursing a sugar-hangover, I felt the need for a recovery breakfast.
I wasn't feeling much like grinding oats and whipping up some of these Oatmeal Pancakes – even though they are so easy. But, as I had picked up some Birch Benders Keto Pancake Mix on our last trip to Sprouts Farmers Market, I figured that was a good place to start.
Breakfast is one of my favorite meals of the day. And, even on days following a night of indulging, I feel the best way to reset is to sit down to a clean breakfast. And that's where Birch Benders Keto Pancake Mix comes into play.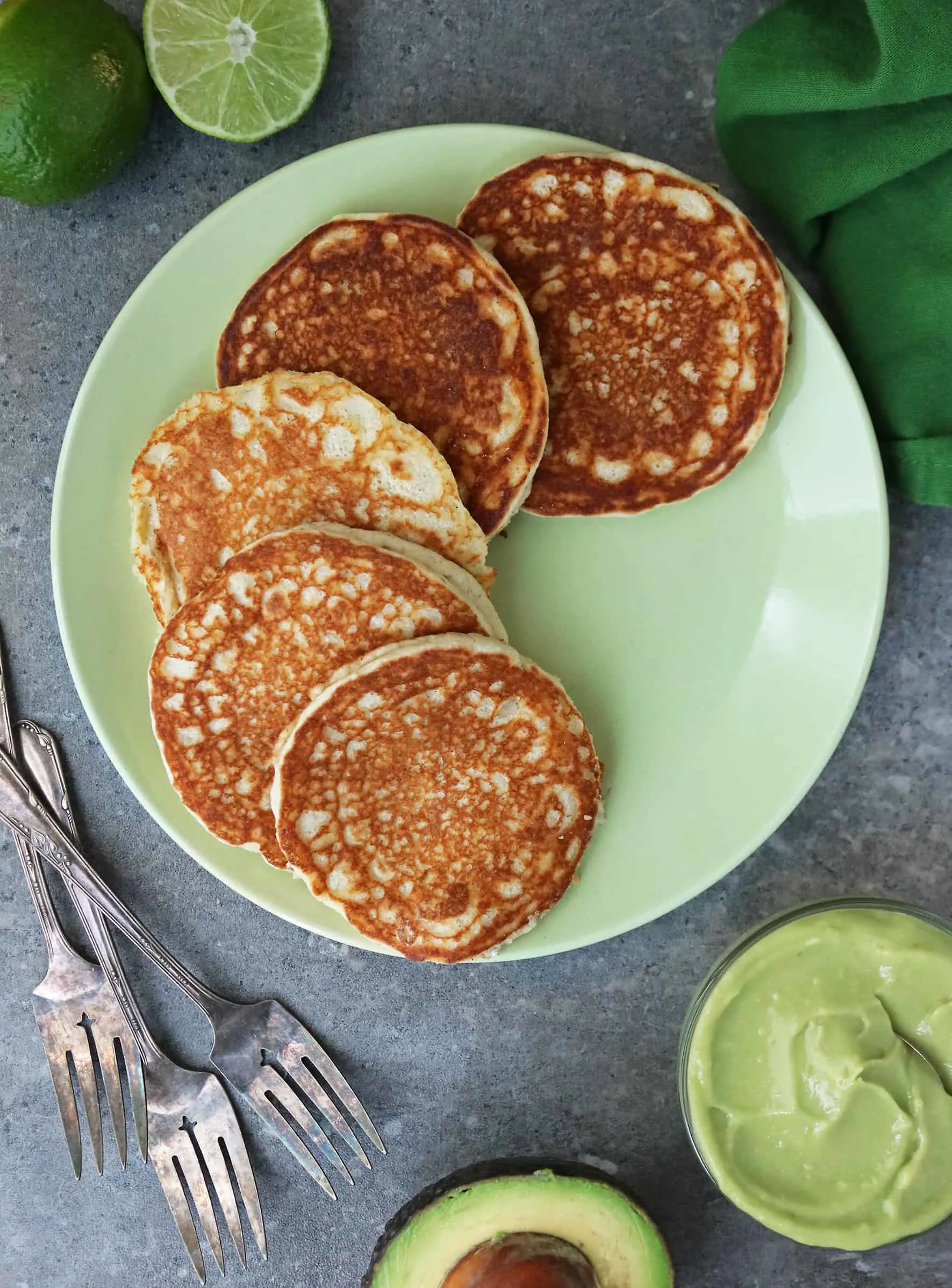 Birch Benders Keto Pancake Mix makes eating clean easy.

All I needed was a smidge of water.

No eggs to crack, no coconut milk cans to open, just open the tap, measure out some water corresponding to the amount of Birch Benders Keto Pancake Mix used, and voila – the mix is ready to cook up!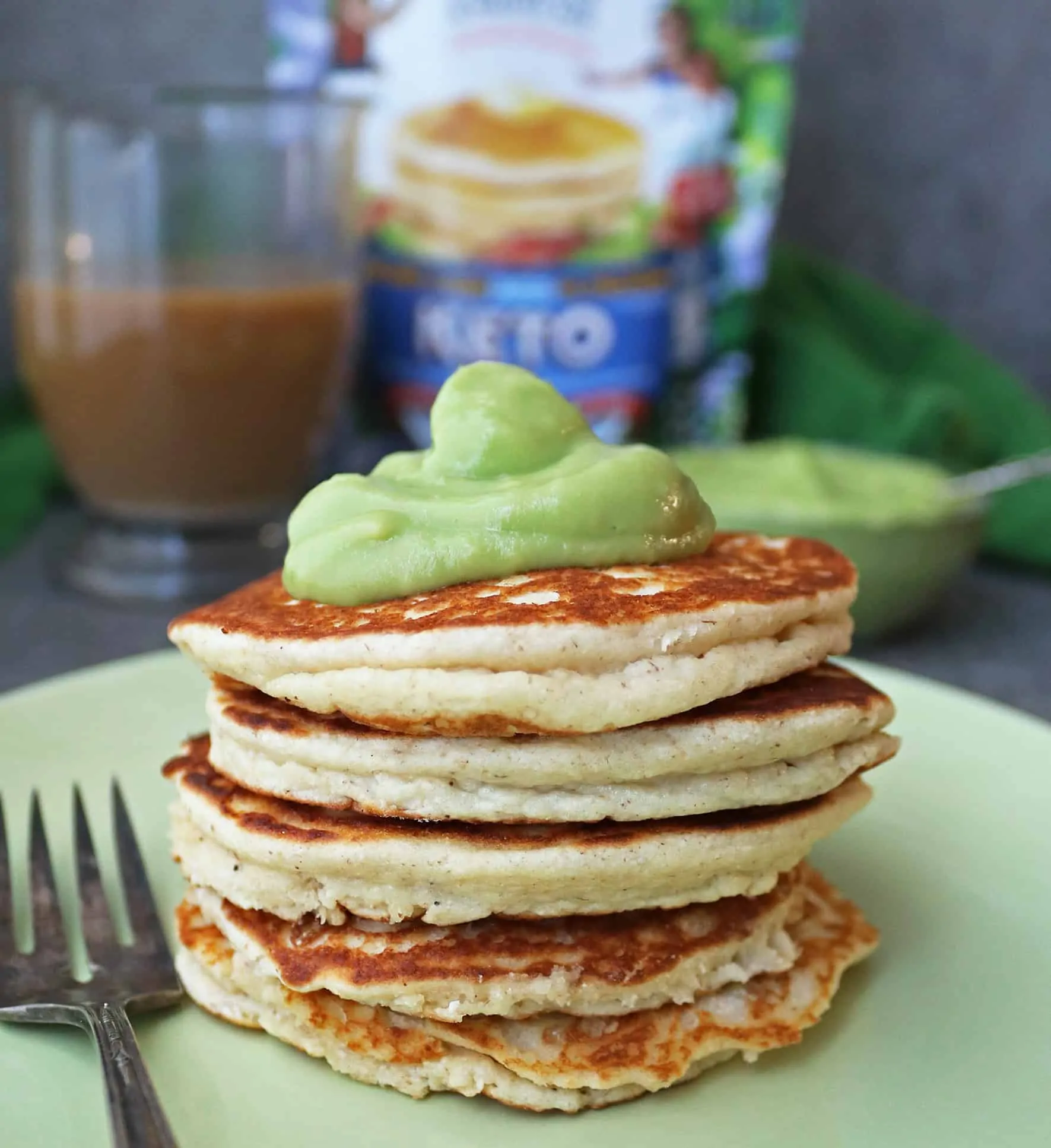 As I was looking for something creamy to pair with these Keto Pancakes, I figured I would use up some of the ripening avocados I had also picked up from Sprouts to make a creamy version of this avocado pudding.
You only need 4 ingredients to make this Sweet Keto Avocado Cream:
• Avocados
• Xylitol (Birch Sweetener)
• Vanilla Extract
• Coconut Milk or heavy cream
I used a birch sweetener I had also picked up from Sprouts to sweeten the avocado cream – so, if you happen to be on a low carb or keto diet and are watching your sugar intake, you can enjoy this avocado cream along with these Keto Pancakes from Birch Benders.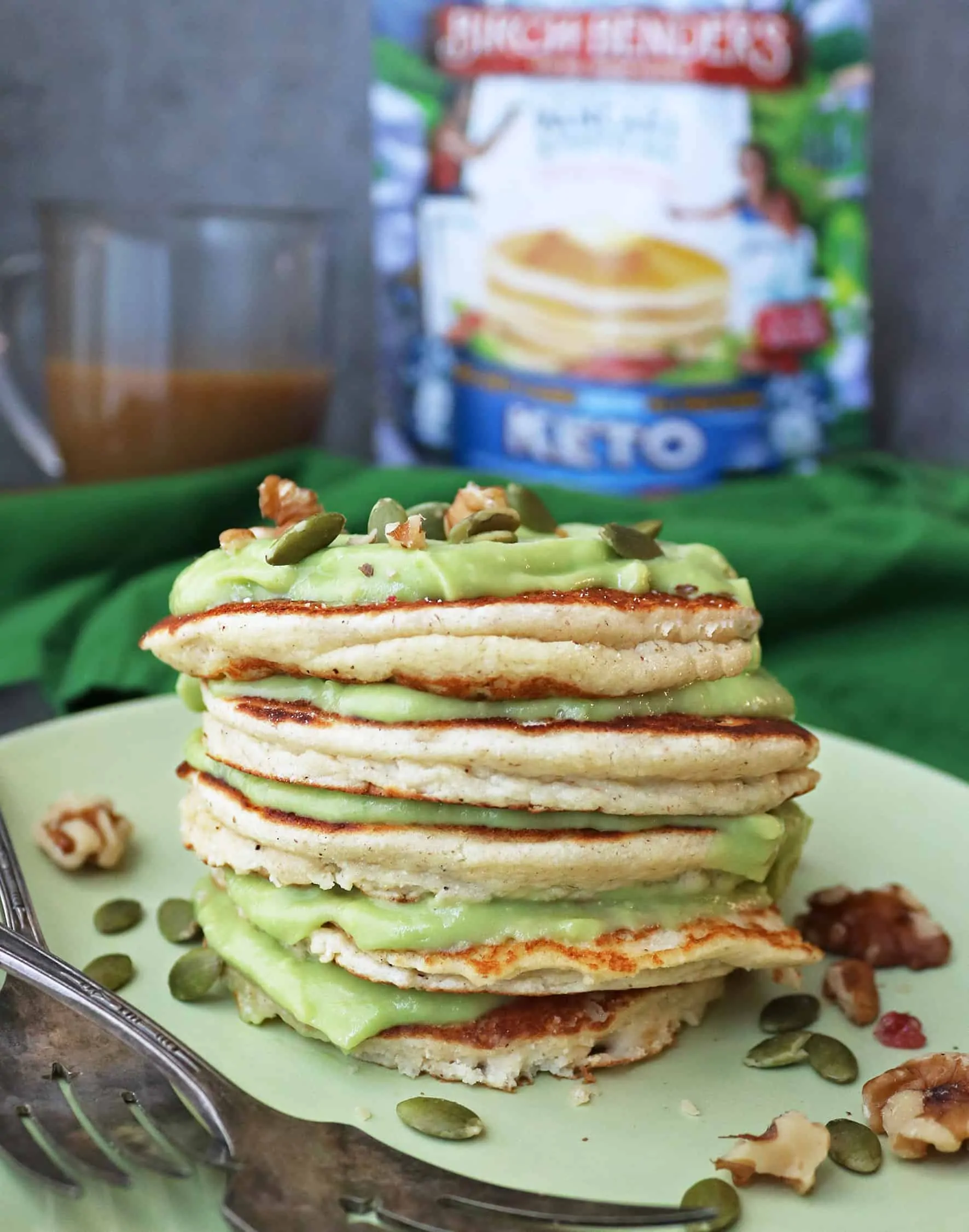 By the way, if you are adhering to a special diet or are using the new year to start a new diet/lifestyle, Sprouts is a great place to shop for products that suite your dietary needs whether they be Paleo, gluten-free, Whole30, Keto, etc.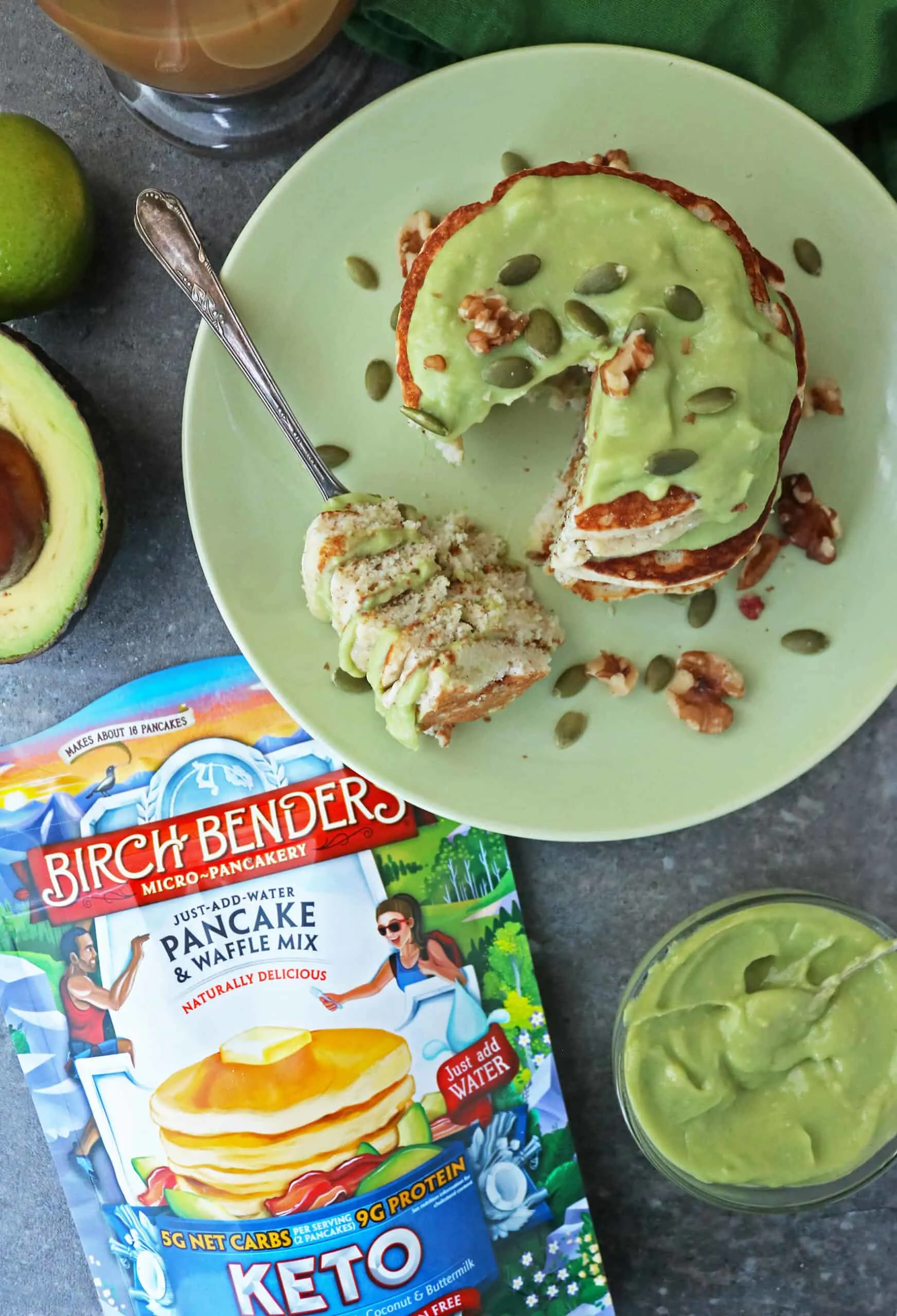 Sprouts is my favorite Friday night hangout. I love to peruse Sprouts aisles to see what new or seasonal products they have. Their variety and quality are hard to beat!
So, if you are looking to make special dietary changes or maintain your current special diet, please do stop by Sprouts and check out the wide variety of products they offer.