With an ever so slightly crisp outer layer, these Oat Date Muffin Tops are packed with texture and flavor. They are an easy, portable, gluten-free, and dairy-free breakfast or snack! And, they are so easy to make!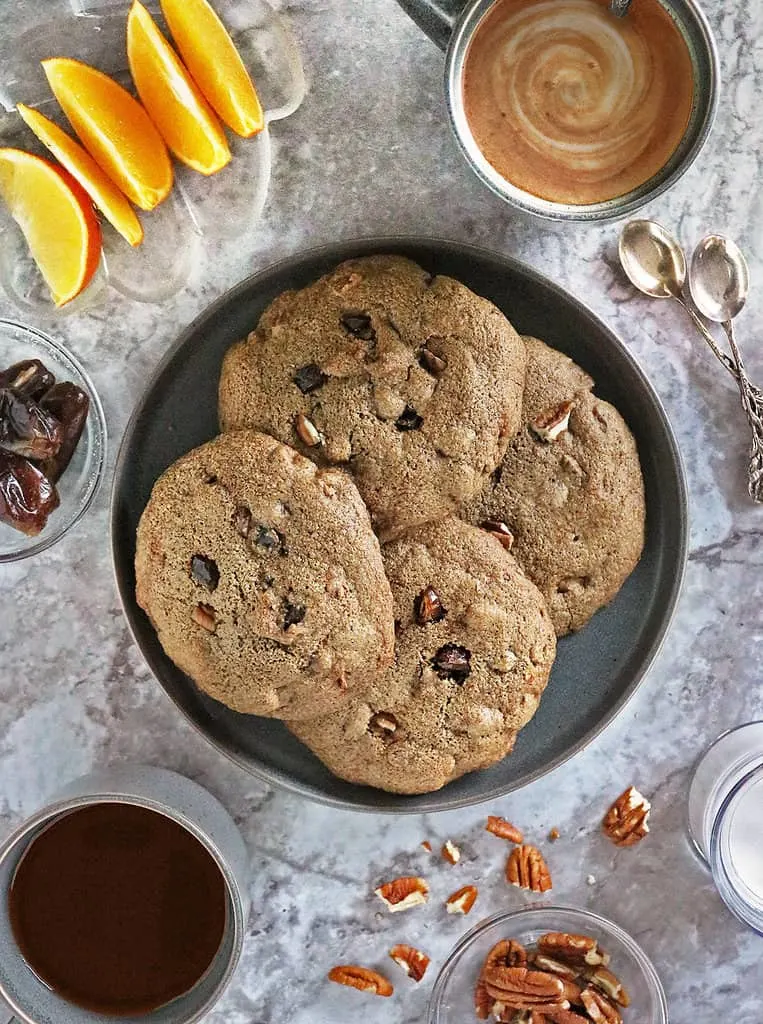 I made a batch of these Oat Date Muffin Tops, took a picture of them, and texted the picture to my daughter. And, she instantly replied back, "mom those cookies look amazing!"
While they may resemble cookies; well, cookies, these muffin tops are not!
These have the texture of the top of a muffin. Which, in my opinion, is the only edible part of a muffin.
I kid, I kid.
On a serious note, if, like me, you too prefer the top of a muffin to its soggy bottom, these Oat Date Muffin Tops are for you!
These Oat Date Muffin Tops are made with ground-up rolled oats and superfine almond flour. They contain absolutely no wheat flour, making them perfect if you happen to be avoiding gluten.
And, these gluten-free Oat Date Muffin Tops are also made without any sort of dairy milk.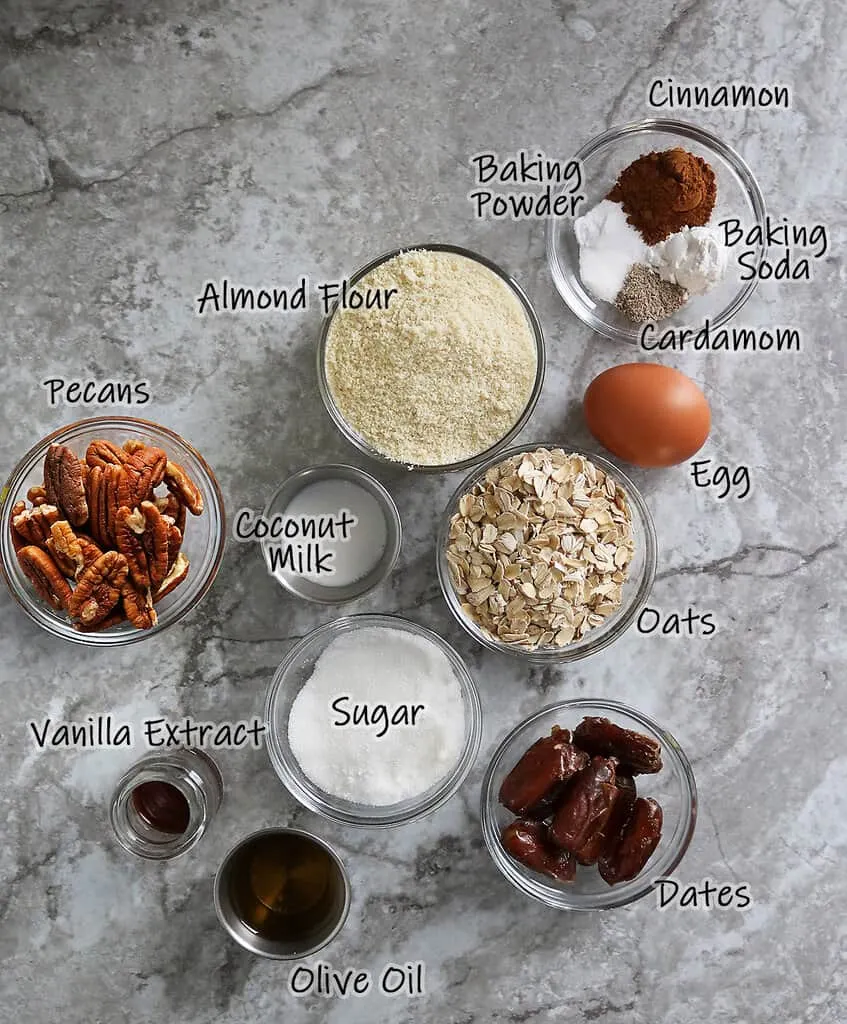 What are the ingredients to make these Oat Date Muffin Tops?
You will need the following 13 ingredients to make these:
Rolled oats or oat flour
Almond flour
Sugar
Baking powder
Baking soda
Cinnamon
Cardamom
Egg
Olive oil
Vanilla extract
Coconut milk
Dates
Pecans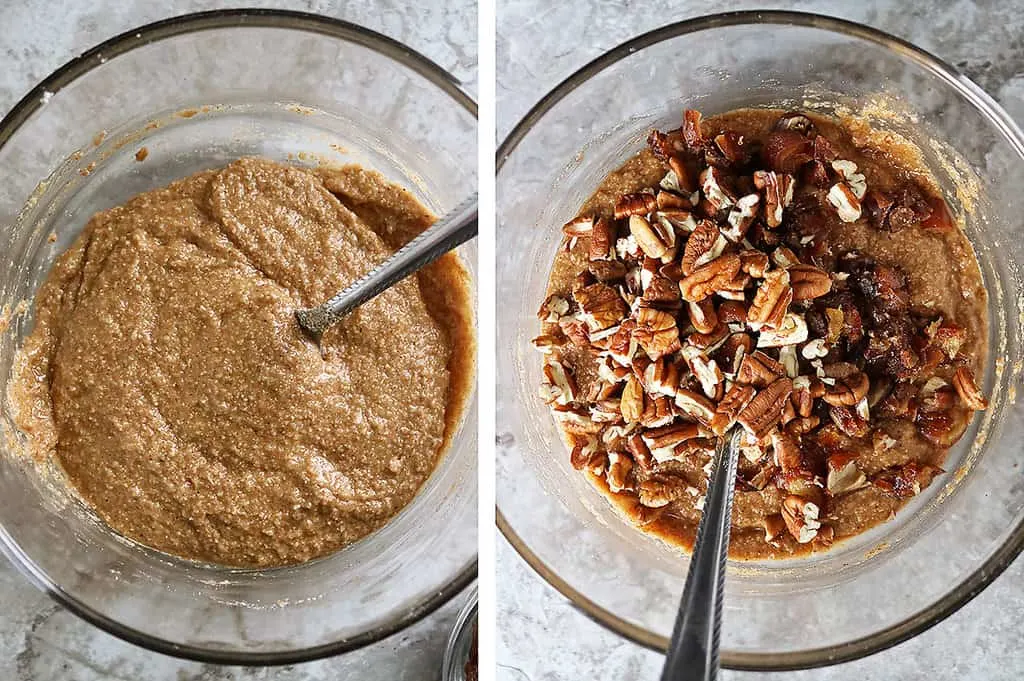 A few notes…
If you do not have any oat flour on hand, you can use rolled oats to make some. Rolled oats cost a lot less than oat flour and are a lot more versatile. I mean, can you imagine making a bowl of oatmeal with oat flour? To make oat flour, simply grind up some rolled oats in a blender until they are the consistency of flour. I have used ground-up rolled oats in several recipes like these Easy Oat Flour Pancakes as well as these muffin tops.
These Oat Date Muffin Tops are somewhat healthy-ish. But to drop the "ish" off "healthy", you can use monkfruit sweetener instead of granulated sugar, making these refined sugar-free as well as gluten-free and dairy-free.
I added dates to add just a bit more sweetness to these muffin tops as they are not overly sweet. And, I added pecans for a bit of a crunchy texture.
After all the ingredients have been mixed together, this dough will be quite wet. I like to let this sit for about 5-10 minutes. During this time, the ground oats absorb a good bit of the liquid, thus thickening up the mixture, making it easy to spoon into mounds to bake.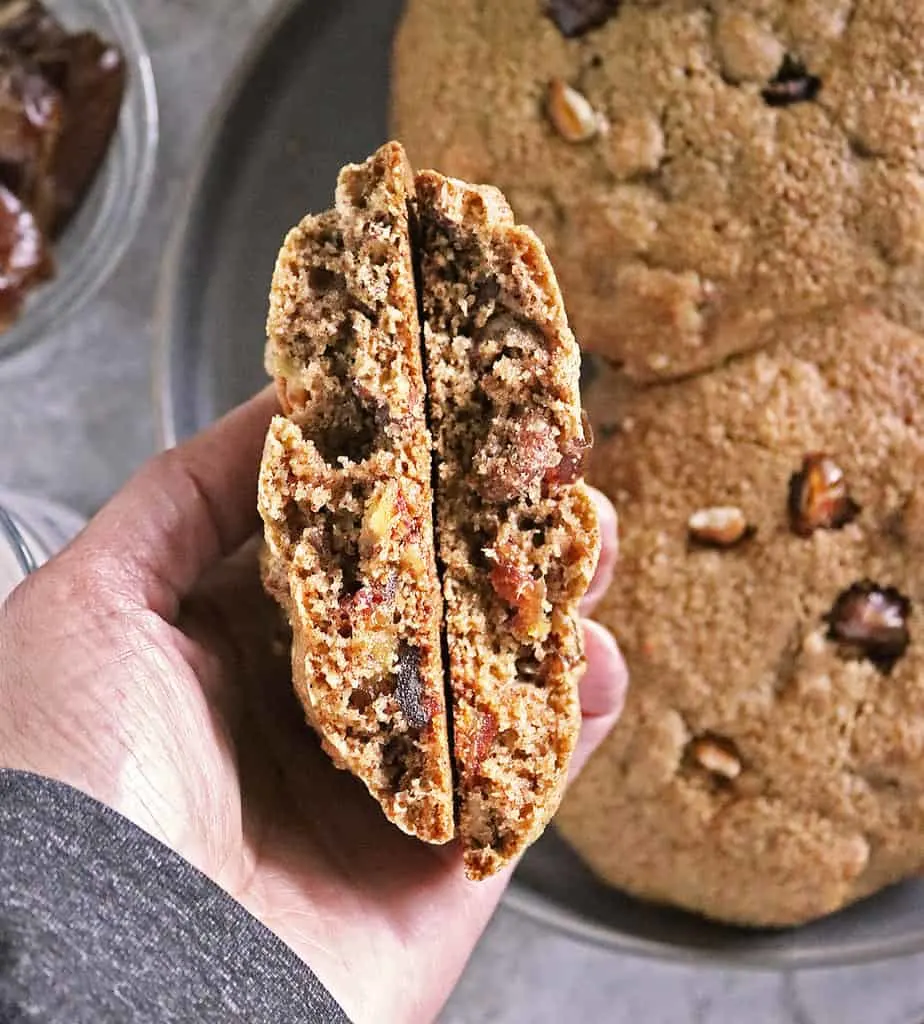 Do you need a muffin top pan to make these muffin tops?
No. You do not need a muffin top pan to make these Oat Date Muffin Tops. I am trying my best to not accumulate too many kitchen gadgets and gizmos, so I made these muffin tops using a cookie sheet. In addition to a cookie sheet, you will need a spoon. The same spoon you use to mix all the ingredients can be used to spoon this mixture into heaping mounds onto the cookie sheet.
How long can you store these Oat Date Muffin Tops?
If stored in an air-tight container in the fridge, these Oat Date Muffin Tops can be stored for 7-10 days. This is a small batch recipe and 4 of these do not last more than 2-4 days in my house. But, this recipe can be doubled or tripled to make more. And, the extra can be stored for 7-10 days for a quick and portable breakfast or evening snack.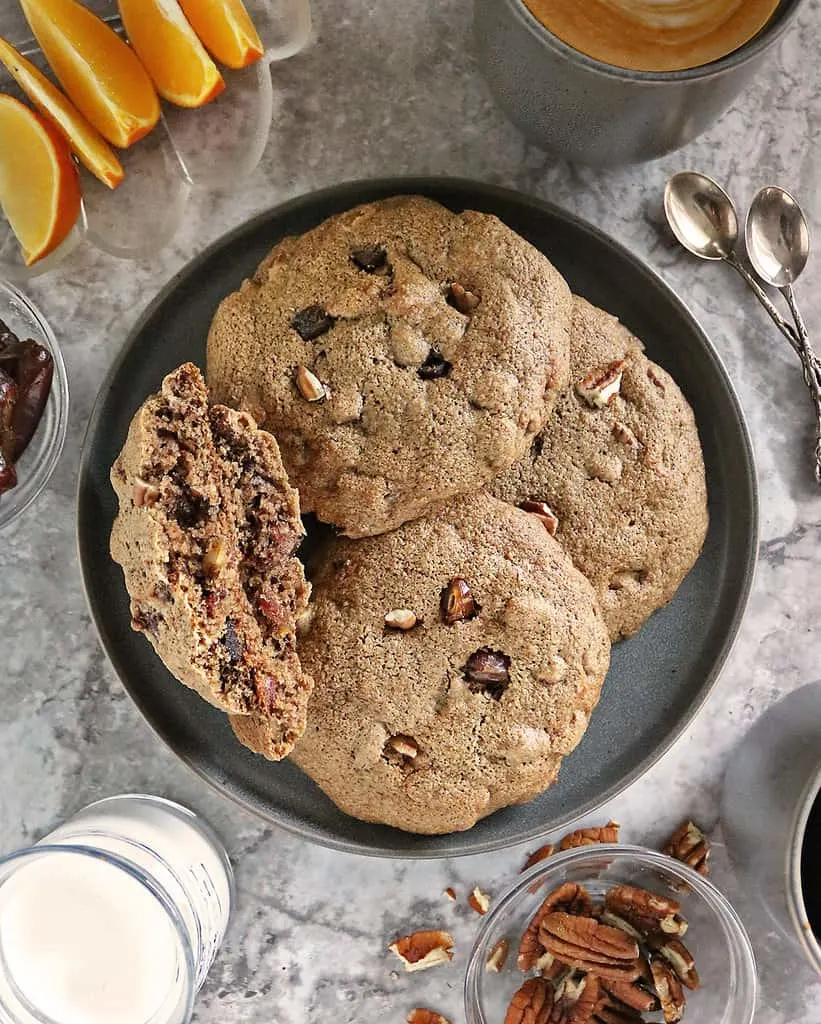 Want more Muffin Top Recipes?
If you like making muffin tops like these instead of grabbing those store-bought mixes, I have a plethora of muffin top recipes on this blog. They are all small-batch recipes with fun flavors, such as:
Thanks so much for stopping by. If you make this recipe, please let me know in the comments below what you think of it. For more fusion, spice-filled, recipe ideas, please subscribe and follow me on Instagram and Pinterest!