I've partnered with Sprouts Farmers Market to bring y'all these Pinto Bean & Coconut Patties – another vegetarian option for your Game Day eats! As always, all opinions are my own. Thanks so much for supporting the brands that keep this Srilankan Runnin!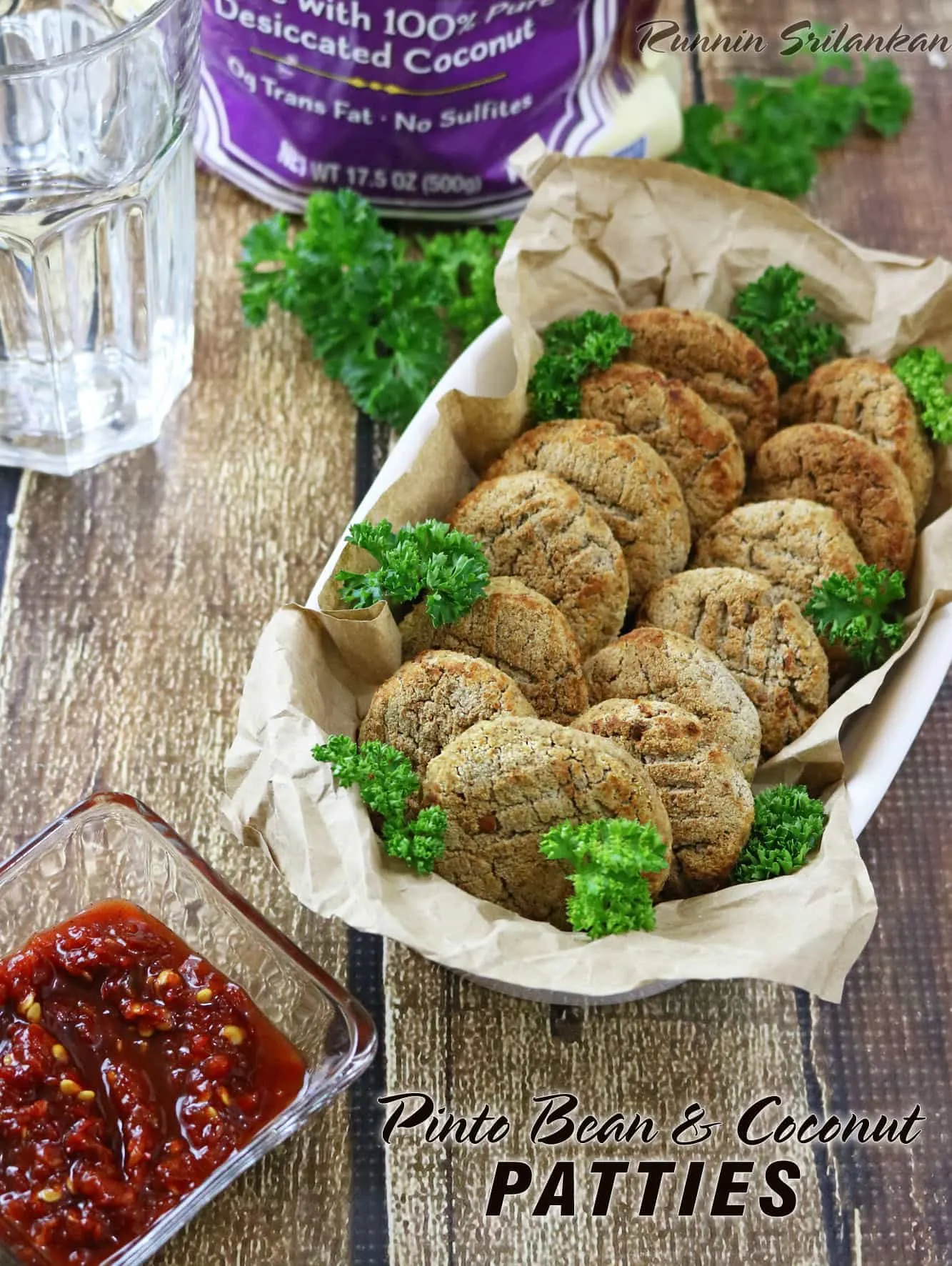 Staunch football fans seem to have their own language when they talk about their passion, and, to me, it all sounds a lot like Latin! And, no – I've never taken a Latin class. I couldn't tell the difference between "sacking" or "snapping". When I am at a football get-together and someone yells "why are we fumbling the ball?" my first thought is "aren't we all sitting on the couch?" and my second thought is "I wonder if those are turkey balls?"
You see, while I might not understand the language of football – I am very fluent in the language of food! And – I speak it often – to others and myself! As I've mentioned before, most football get-togethers my daughter and I have been to don't seem to have a lot of vegetarian options so, in addition to the tofu burgers, tofu skewers, and skillet bread, these pinto bean and coconut patties are on my rotation of vegetarian options to take over to said gatherings.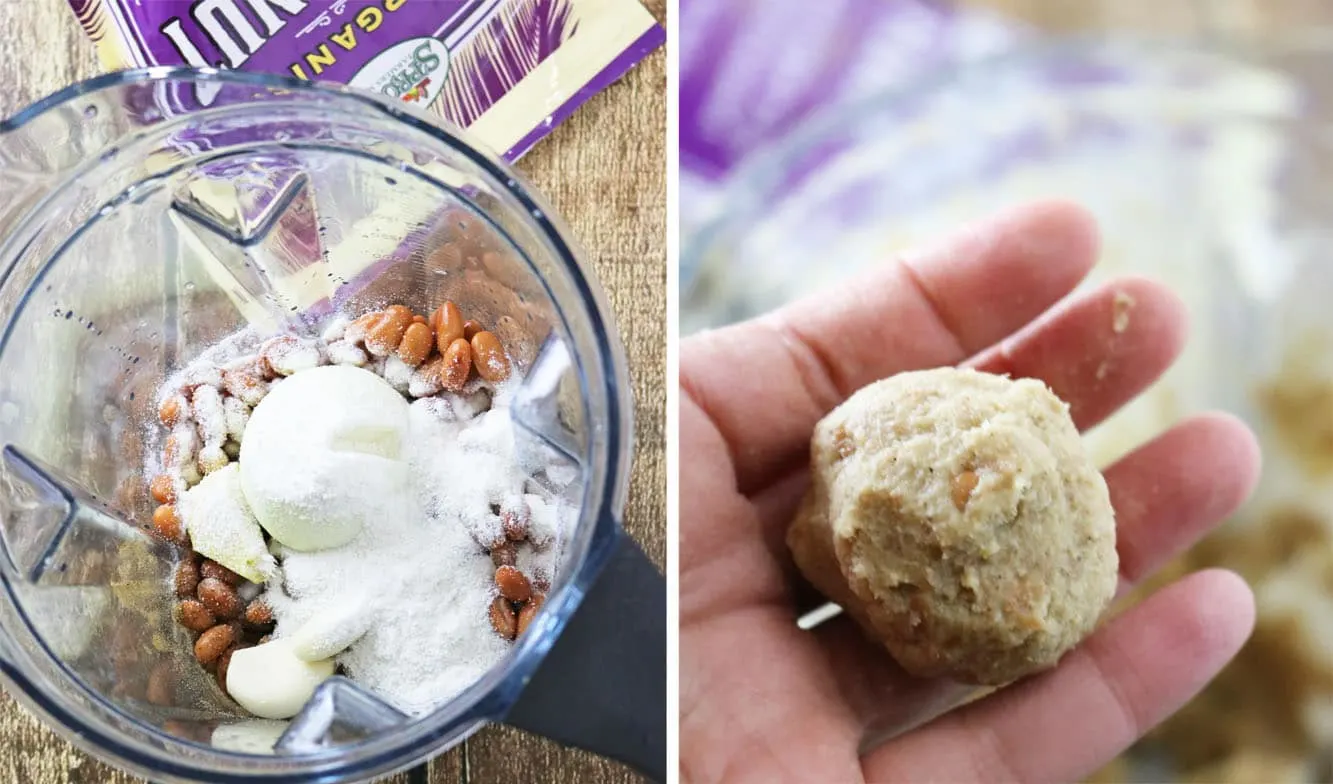 These are pretty simple to make – they don't have a ton of ingredients (seven to be exact) and can be pulled together in a blender effortlessly before being baked. Since my last trip to Sprouts Farmer's Market, I have been going there on and off as I simply love their fresh, natural, budget-friendly foods.
While I was there recently, I picked up some pinto beans and some coconut powder and used those along with onion, garlic, ginger, and an egg to make these patties. Now, you could pan fry these – which makes them juicier and crisper. But I was trying to save time and chose to bake and broil them instead. Besides, when they are baked and broiled, they are firm like a vada and go so well with some sambal oelek!
[Tweet "Easy Pinto Bean & Coconut Patties are perfect for #Gameday #ad @RunninSrilankan"]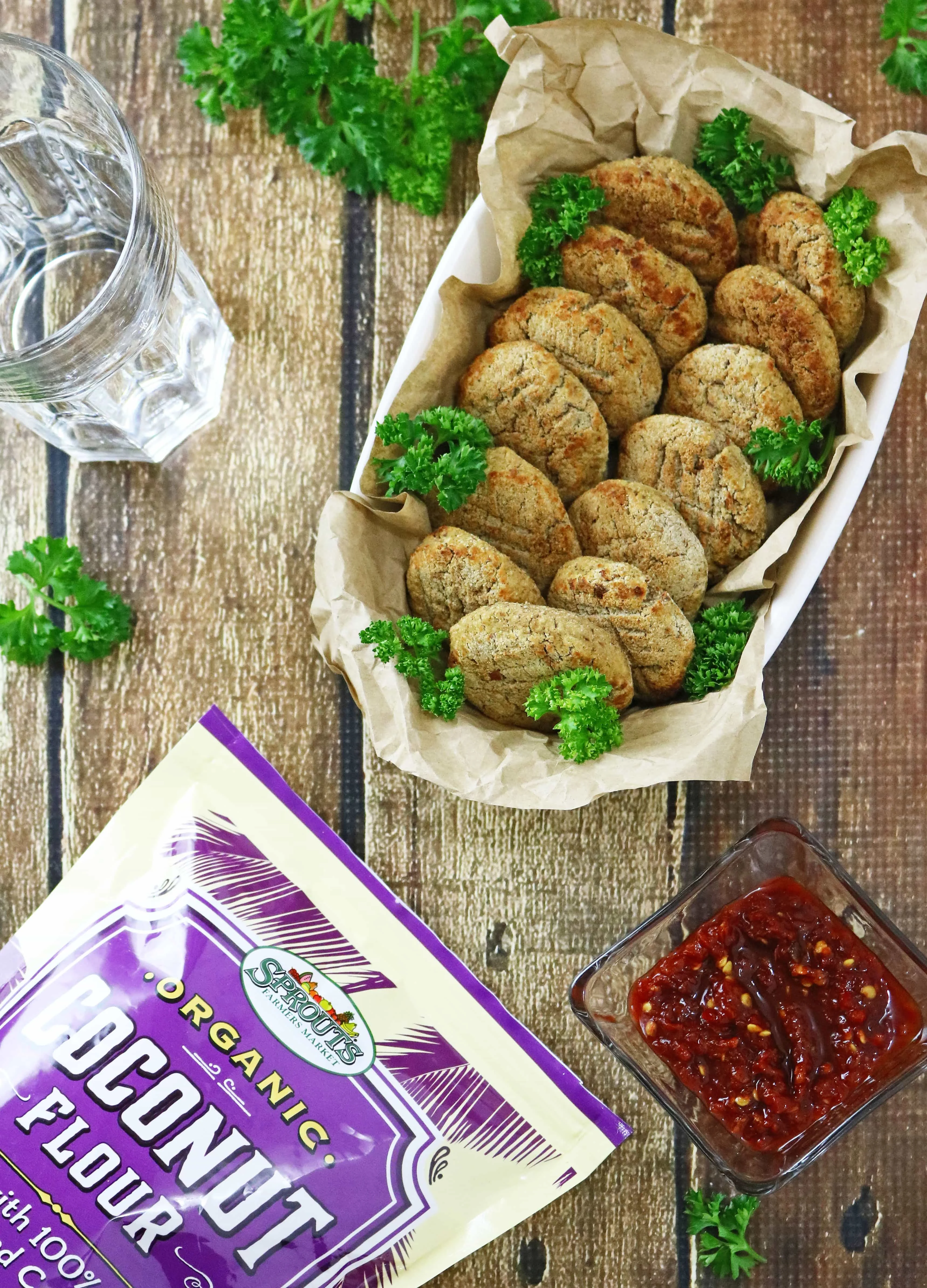 If you happen to have a Sprouts near you, I hope you get to check out their fresh produce, fresh-baked goods, eclectic beer and wine, and thousands of natural, organic and gluten-free groceries. Sprouts' "Healthy Living for Less" approach is going to give you quite a unique shopping experience!
If you don't have a Sprout's near you, then please check them out on Twitter, Facebook, Pinterest and Instagram for recipes and inspiring ideas!