I've partnered with Sprouts Farmers Market to bring y'all this Cheesy Onion Tomato Dip. As always, all opinions are my own. Thanks so much for supporting the brands that keep this Srilankan Runnin!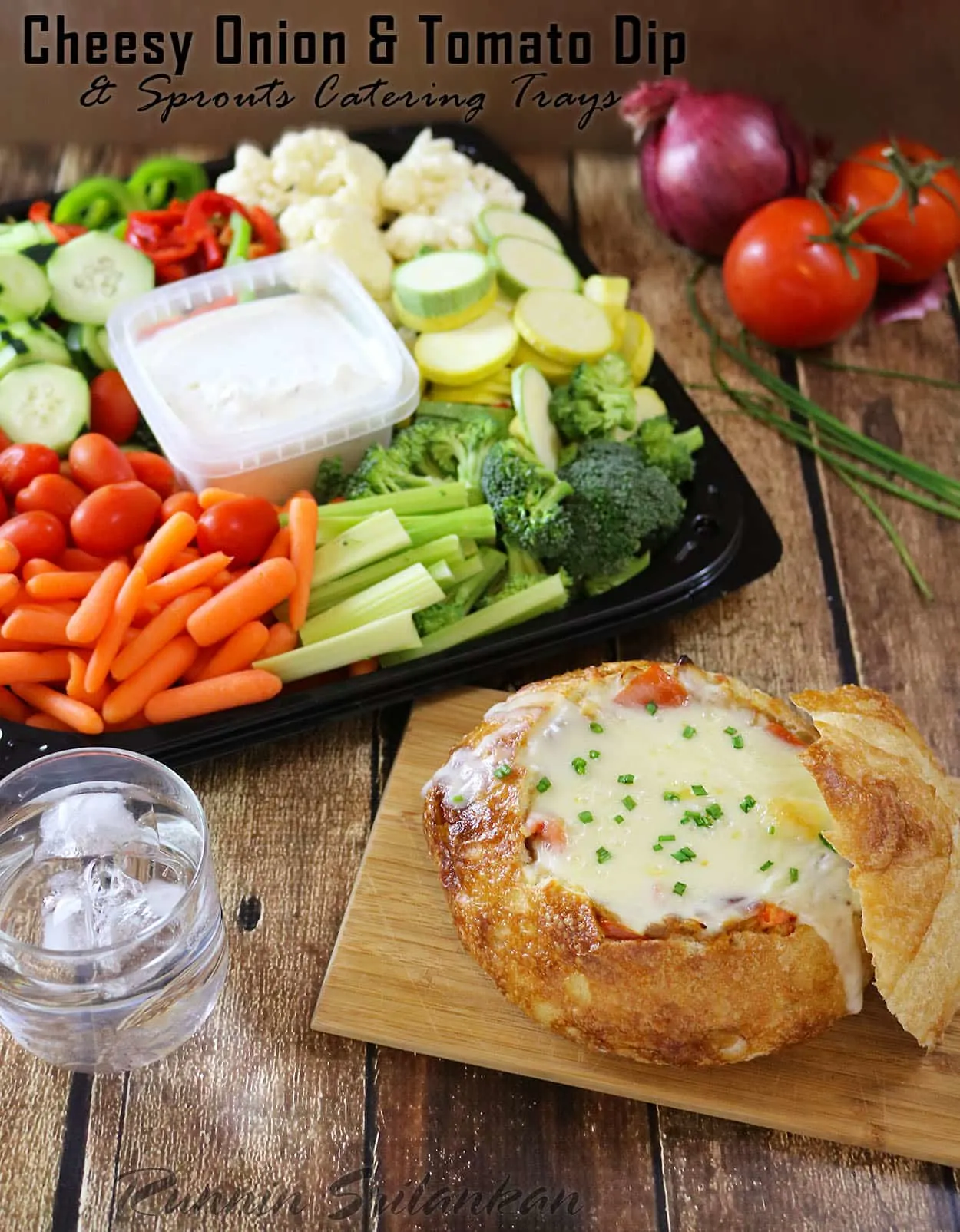 Last Thursday, we found out we had a gas leak. Seeing I'm here typing this – no, our house didn't blow up with us inside. 🙂
It all started when my plumber came over to check up on some old leaks. While he was in the crawlspace under my house, he smelled gas and had me come down to make sure it was gas indeed. He wasn't quite sure how to fix it, so he had a couple of HVAC techs come out to take a look. And, the HVAC guys took one look at our 18-year-old system and said the repairs were so extensive, they'd cost more than a new system; and, while I chewed the cud on what I should do, they'd have to shut down the gas supply to the house or there was a chance we'd be "real toasty" that night! Gotta give them props for their use of words – eh?!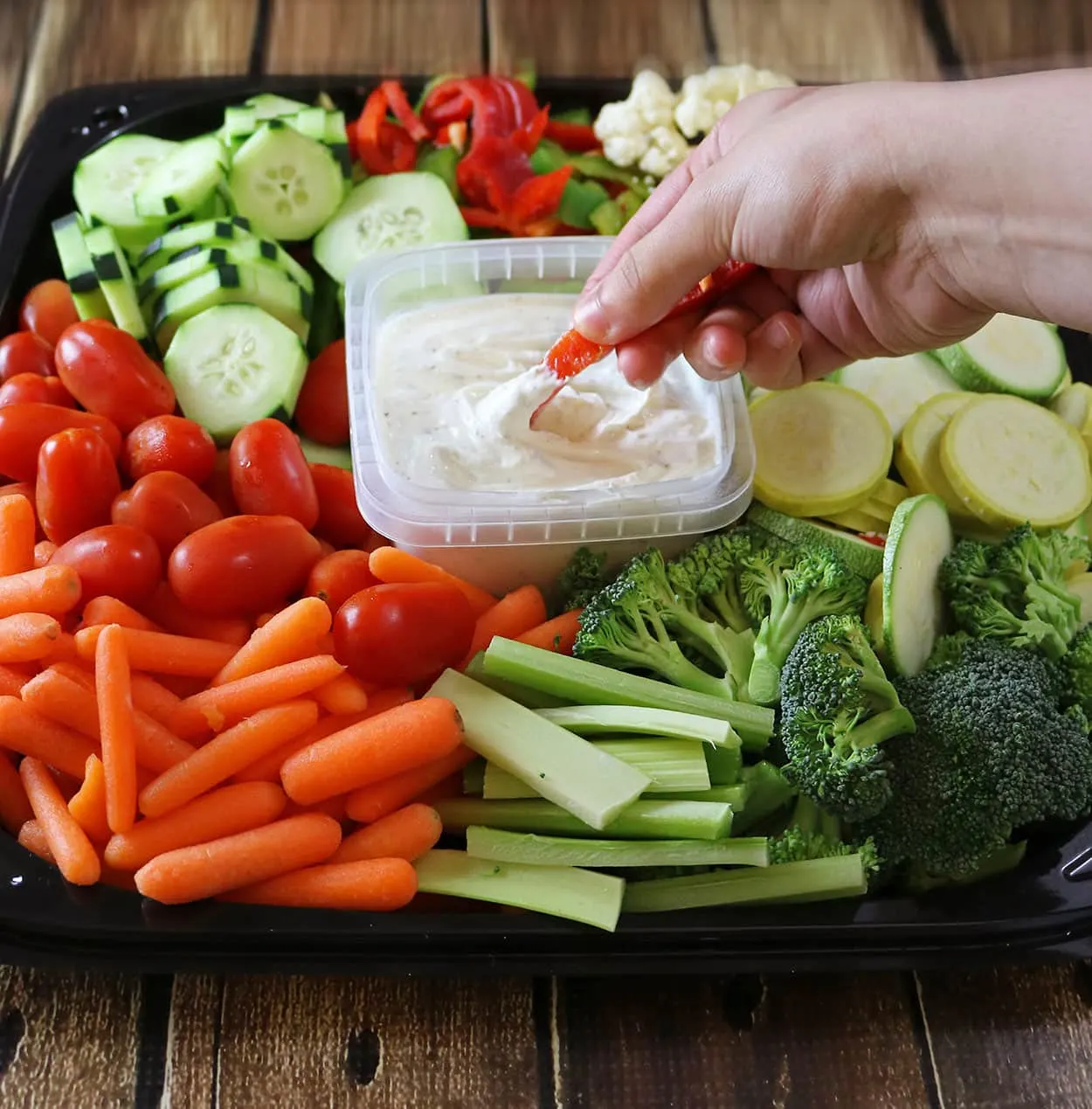 J. D. Salinger once said "I'm a kind of paranoiac in reverse. I suspect people of plotting to make me happy" and, I couldn't agree more. This life can be pretty crazy at times, but, I am so incredibly fortunate to have crossed paths with some hardworking, honest, and all round wonderful service people. If not for our plumber, plodding around under our house and the HVAC guys who stayed around and conducted an HVAC for dummies lecture to help me truly grasp what was wrong – I don't think I'd be sitting here quite so happy today!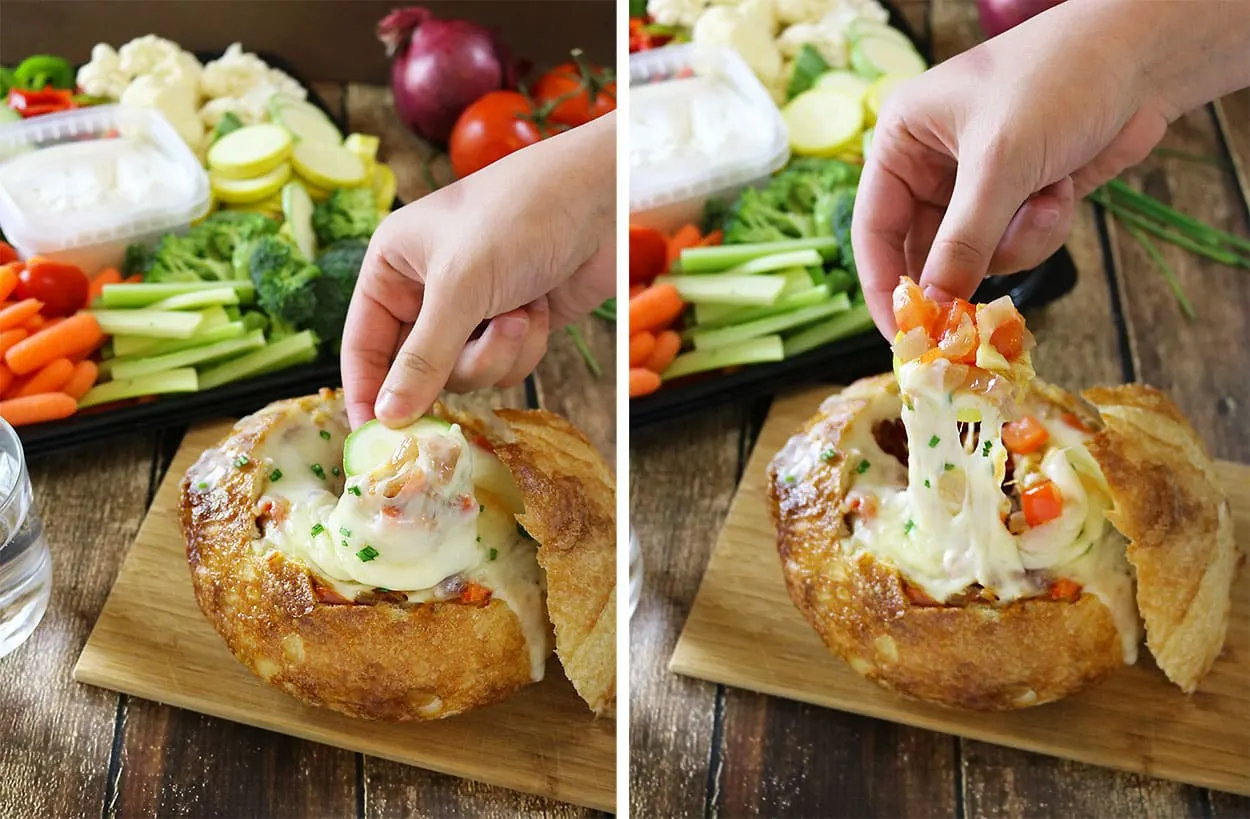 And, speaking of being fortunate, I sure am glad I have had the opportunity to work with Sprouts Farmers Market, these past few months. From their fresh produce, dairy, meat and seafood, to their wide variety of gluten-free groceries and freshly-baked goods, to their catering trays, eclectic beers and wines and customer service – it has been an all-round happy experience!

Recently, my daughter and I got the chance to sample one of their catering trays, and since I love my veggies, I opted for a Veggie tray which came with a creamy dip. However, since we were out of heat that chilly night, I opted to throw together a quick, easy, and oh so Cheesy Onion Tomato Dip, that I baked in an olive oil coated bread boule, to go with the veggies! This would be perfect for Easter (Sprouts needs only a 48 hour notice to get your tray ready) or any Spring or Summer get-together!
[Tweet "Cheesy Onion Tomato Dip @Sproutsfm AD"]

If you don't happen to have a Sprouts near ya – why don't ya come visit me and we can hit up the Sprouts a hop, skip and a jump from my house! If that's too much trouble, then please make sure to check out Sprouts on Twitter, Facebook, Pinterest and Instagram – and be ready to be inspired!