Cheesy, Cheddar-Stuffed, Garlic – Paprika – Turmeric – Cilantro Seasoned, Cheesy Cheddar Stuffed Turkey Balls enjoyed with Spicy Cheese Dipping Sauce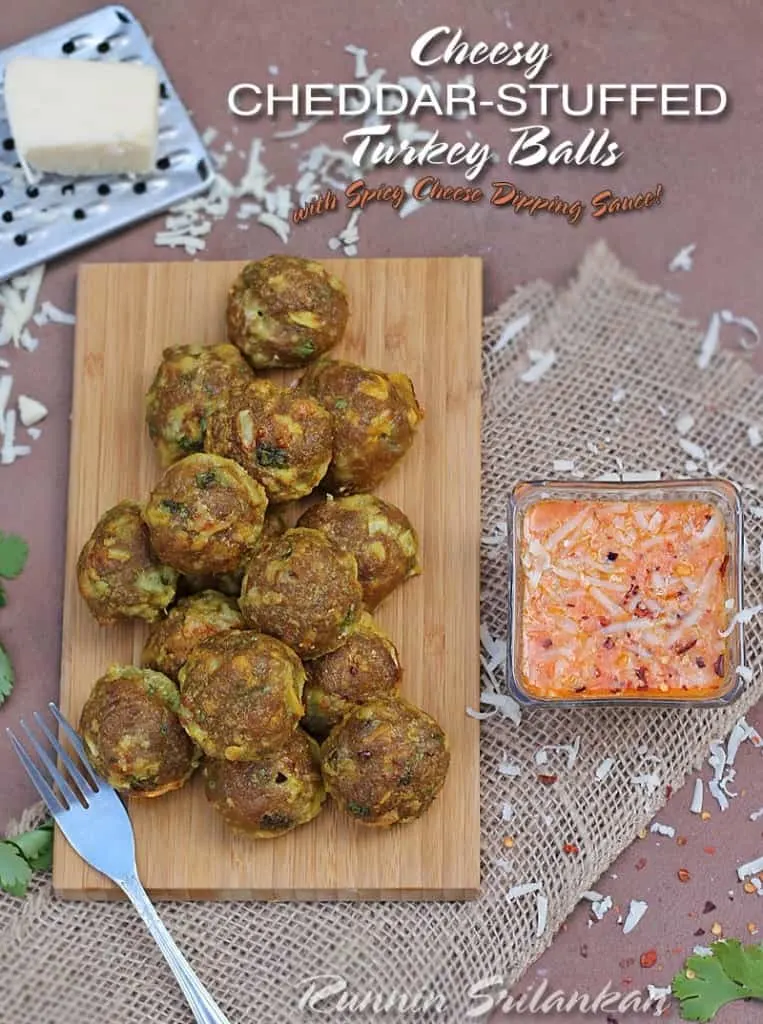 Yesterday marked the anniversary of "Snow Jam" or "Snowcalypse" or "Snowmageddon" here in Atlanta! Exactly one year and a day ago – a little bit of ice created a whole lotta ruckus!
Unlike the north, we don't seem to be able to handle our snow with a side of ice, down here in the south!
Similarly, a little bit of dairy can cause a whole lotta ruckus in someone who might not have enough lactase enzymes in their system!
You might be thinking: "UGH – TMI!!!" or…."GOOD GAWSH – what a weird segue!!!"
But, you see, I happen to fall into that category…
For the longest time, I haven't been able to handle a little bit of dairy with a side of lactose.
And, for the longest time, I swore off ALL dairy!

At least, that was up until I attended an informative dinner last year. Prior to that, I had given up milk, ice cream, and cheese – not even wanting to test out what I had heard about aged cheeses being lactose-free.
But then, at that dinner, there was a platter of lactose-free Cabot cheeses, with a very knowledgeable representative who was so sweet in answering questions and squelching fears – and, cheese has been flowing freely through our home ever since!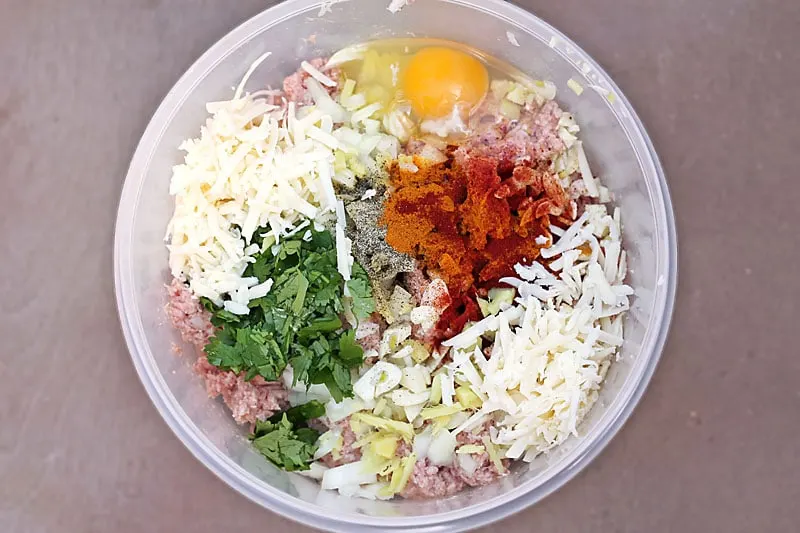 After having made these Mini Andouille and Pepper Jack Beet Pizzas with some of the many Cabot Cheeses I received, I attempted these cheesy turkey balls!
Yes, there's grated cheese in the turkey ball mix as well as a cube of cheese tucked inside!
Yes, this is very, very, messy when it comes out of that oven – because there's melty cheese oozing out everywhere.
Yes, these turkey balls might not be too easy on the eyes….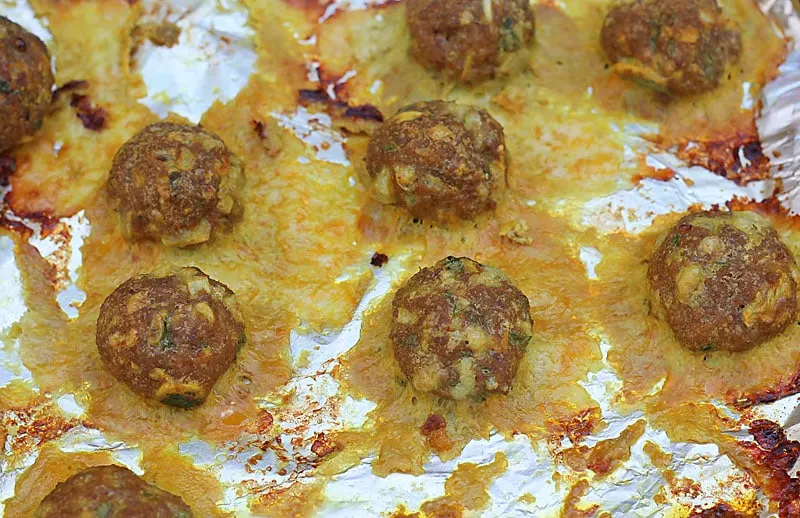 But, (keeping in mind the whole book and cover looks thing) these turkey balls; these garlic, turmeric, paprika and cilantro seasoned, cheesy turkey balls – taste oh so much better than what they look like!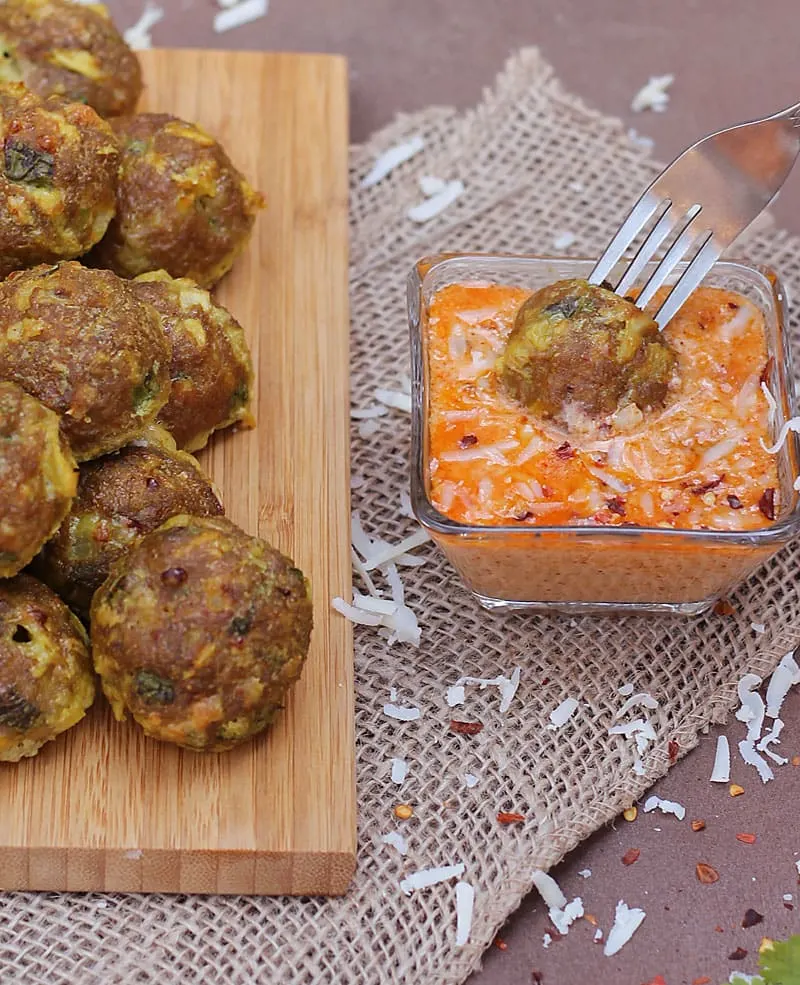 Only one way for you to find out and that's to go ahead and make them…and the accompanying spicy cheese sauce…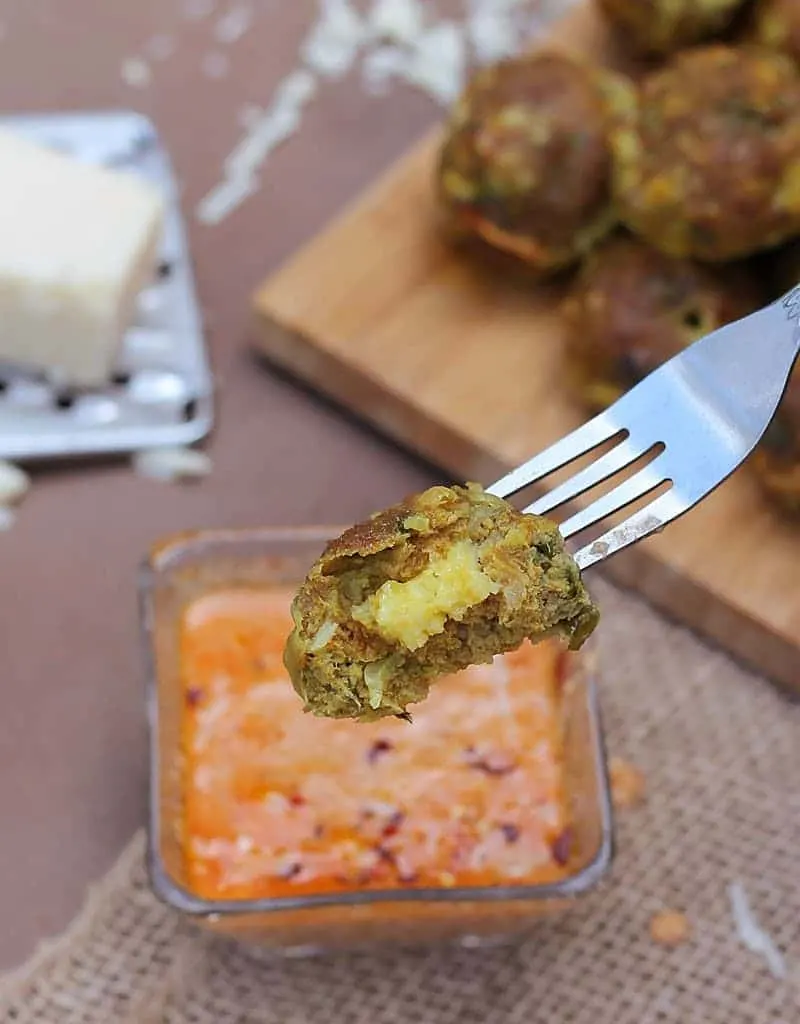 "Cabot Creamery is a family-farmer owned cooperative of more than 1200 farms located throughout New England and New York. One-hundred (100) percent of Cabot's profits go back to their farmers. Cheddar cheese is a protein-rich snack and naturally lactose free."
Follow Cabot!
Facebook • Twitter • Pinterest