Smoky and spicy, this aromatic chipotle lentil stew is packed with flavor. Paired with roti, it makes for a filling dinner. And, this chipotle lentil stew is also thick enough to enjoy as a dip with veggie crudités and crackers.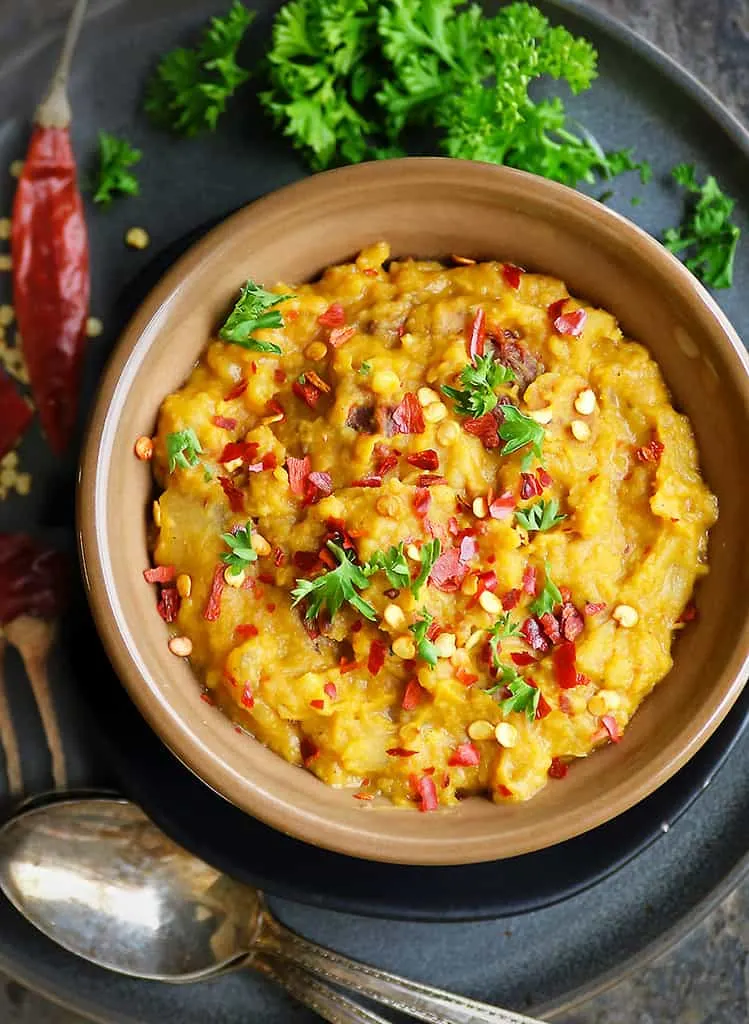 My daughter and I love this chipotle lentil stew as it is:
✅ so incredibly tasty. It is packed with layers of intense flavor from the coriander, smoked paprika, turmeric, garlic, ginger, and chipotle peppers in adobo sauce.

✅ so versatile: it can masquerade as a thick and filling stew as well as a delicious dip. If you like, you can add in an additional cup and a half of water to thin this stew out into a soup.

✅ healthy. With inflammation-fighting turmeric and no dairy or added sugar in it, it packs a heavy nutritional punch.

✅ so easy to make. Just add everything to an Instant Pot, sauté for ten minutes and set it and forget it for another 15 minutes and boom- dinner is ready!
✅ made with only 10 pantry staple ingredients!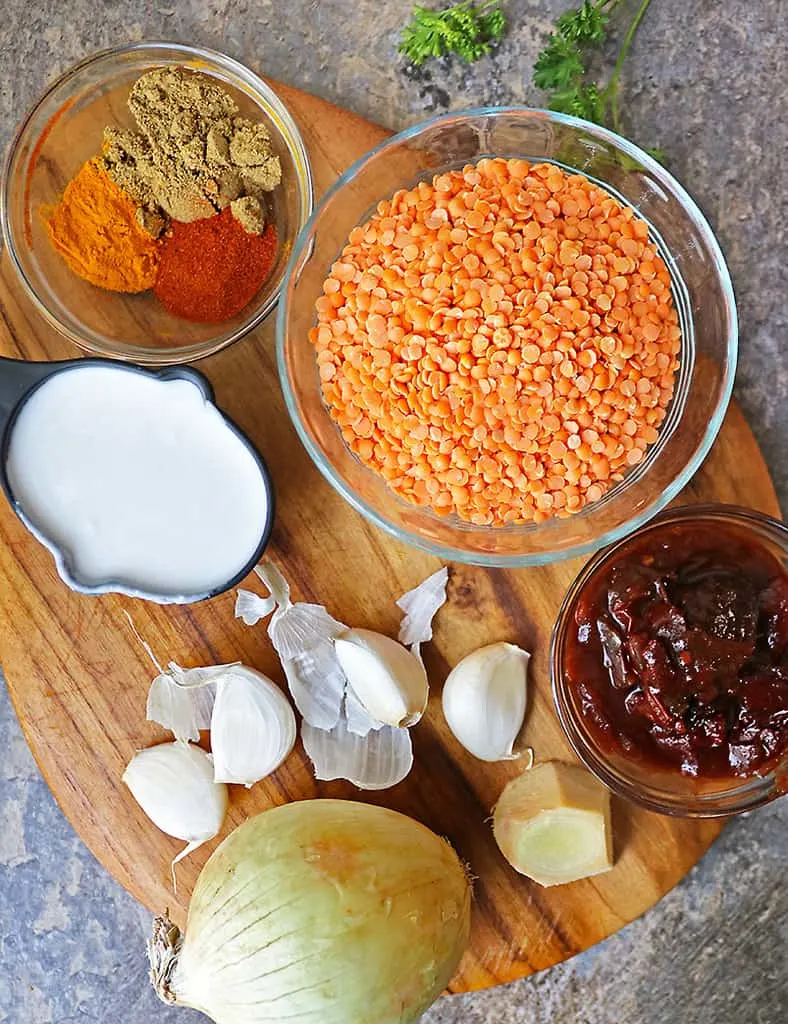 What are the 10 ingredients in this chipotle lentil stew, you ask?
Onion
Garlic
Ginger
Dry lentils
Water
Canned Coconut milk
Coriander powder
Smoked paprika
Turmeric
Canned chipotle peppers in adobo sauce
I love lentils as they are so versatile and little nutritional powerhouses. Whether canned or dried, I enjoy using lentils in everything from pancakes to vada to curries.
What does this stew pair with?
It pairs well with:
• Mango chutney or sweet chili sauce drizzled in it,
• Some broccoli kale salad on the side,
• Roti to sop it up with, or,
• Salmon and steamed broccoli.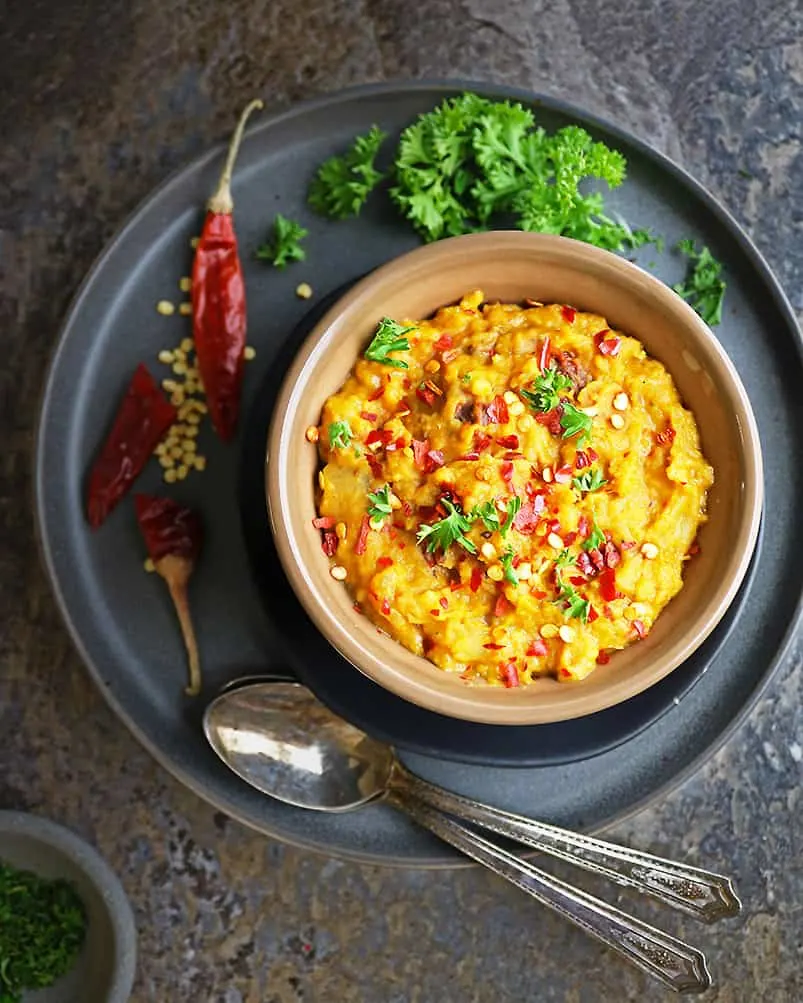 When I made this stew, we ate a small bowlful of it with some mango chutney and roti.
The day after, we enjoyed a heaping spoonful of this stew with some air fried salmon and asparagus.
This is my birth week and last night my daughter asked me what I wanted for my birthday dinner. I ruminated on her question and realized that all I wanted was some lentil stew, some salmon and roti.
I'm a forty-something year old and at my age I feel it's so much more fun to celebrate the birthdays of those I people in my circle than my own.
So, with that said, today ~ in addition to this recipe for chipotle lentil stew ~ I'm sharing favorite recipes from forty one, 40+ year old bloggers I know via the ad network I'm fortunate to partner with.
Hoping September is a better month for all…
Now here's the recipe for this Chipotle Lentil Stew: