This shop has been compensated by Collective Bias, Inc. and The Coca-Cola Company. All opinions are mine alone. #WorldCupParty #CollectiveBias
Spicy Veggies and garlic jive so well with gooey, melty cheese and pan-crisped tortillas in these super-easy Spicy Veggie Quesadillas with Roasted Red Pepper Dip on the side!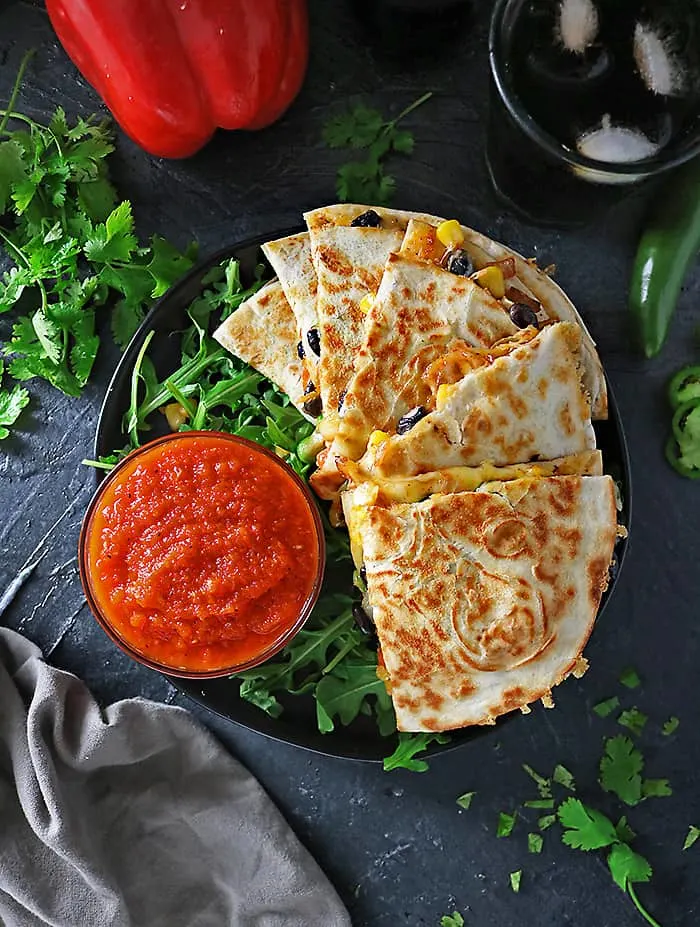 When my daughter was 3, a friend of mine gave her a little soccer trainer. I had just enrolled her in a toddler soccer program and he figured it would help. That socker trainer was basically a soccer ball with an elastic band and a little ankle attachment. And, it quickly became one of my daughter's favorite things, along with cheese quesadillas.
At first, I used to love that little contraption. With it, we wouldn't spend the better part of our day at the park chasing her soccer ball around – as it was attached to her ankle! But, when she started insisting on eating her cheese quesadillas while chasing her soccer ball around the house and taking a bath with it attached to her ankle, well…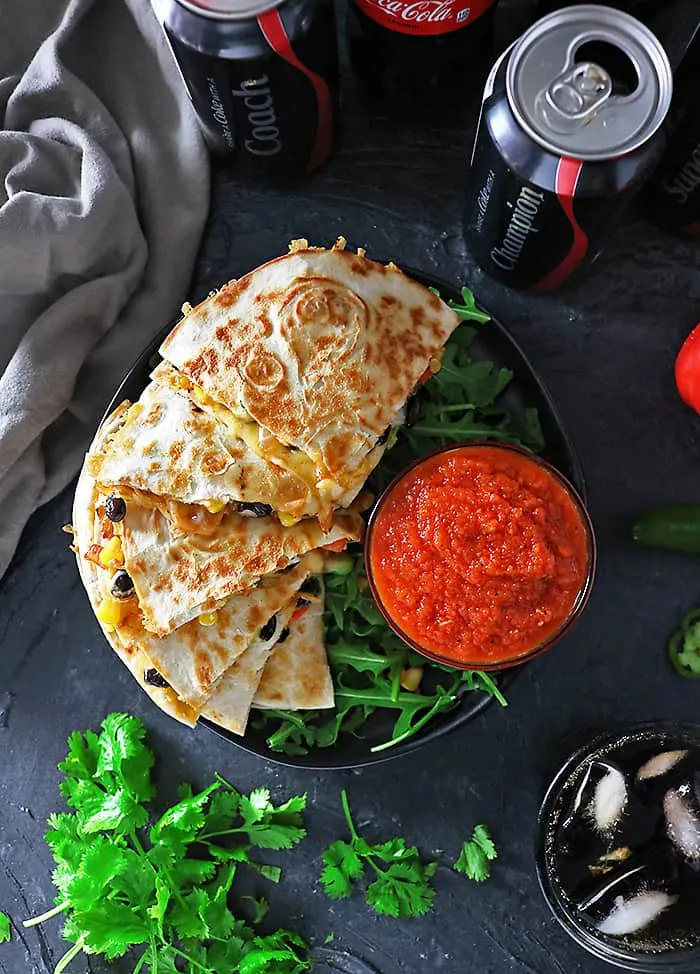 My daughter eventually outgrew her obsession with that little soccer trainer… but, she didn't outgrow her love for quesadillas or soccer. She went on to play soccer through her freshman year of high school and would often come home and whip herself up a quesadilla to snack on post-game. During the summer months when she was home, she would often have a tray of all kinds of stuffed quesadillas and chilled Coca-Cola® ready, when I got home from work and we'd hunker down and catch up with the FIFA World Cup games of the day.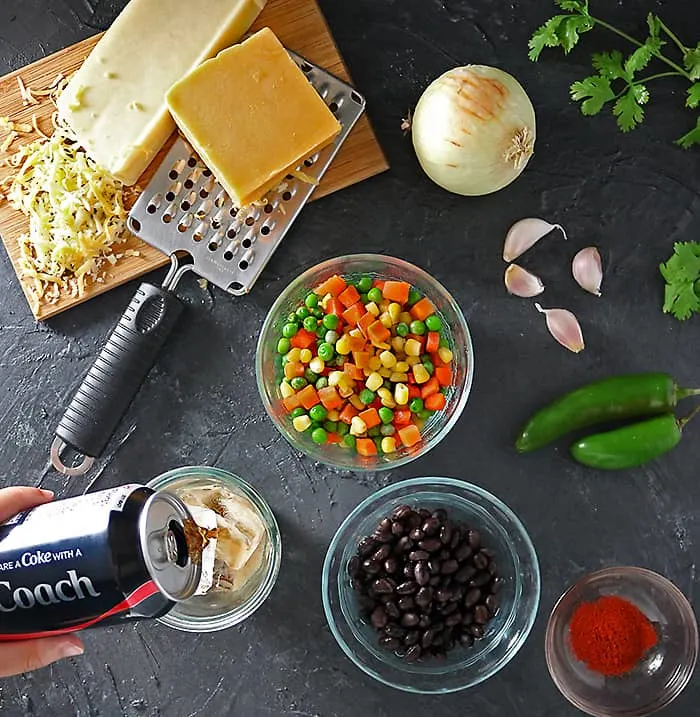 My daughter is getting ready to embark on her sophomore year of college now and while she doesn't play soccer anymore, we still hunker down and catch the FIFA World Cup while noshing on quesadillas. One of our favorite quesadillas are these Spicy Veggie Quesadillas with a side of that Roasted Red Pepper Dip and an ice cold Coca-Cola® (for her) or Coca-Cola® Zero Sugar (for me). If my mom decides to join us, then we make sure we have a chilled Diet Coke® on hand for her!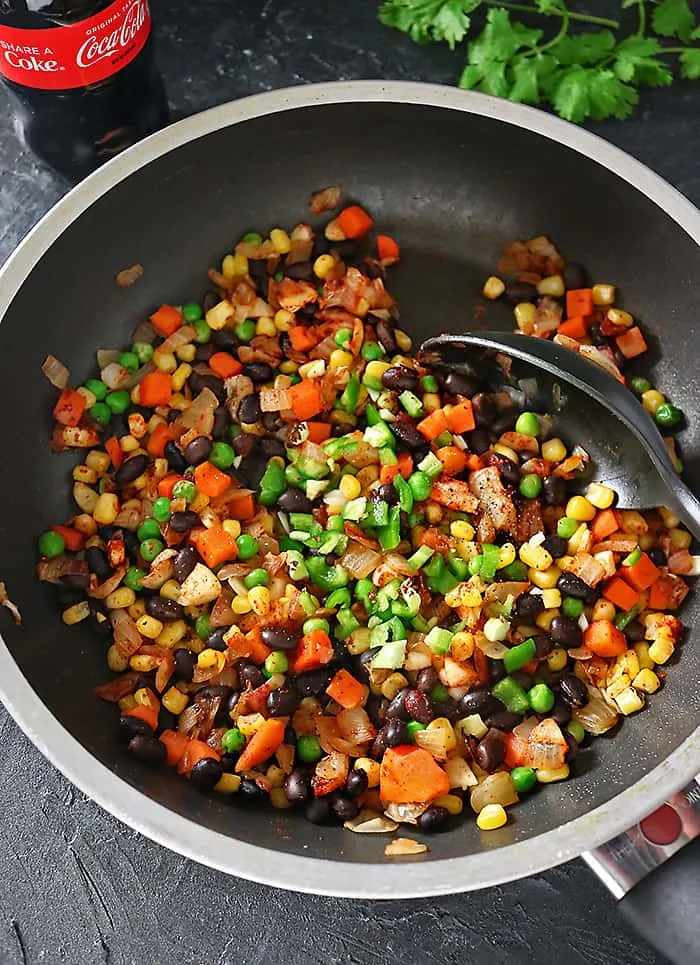 These Spicy Veggie Quesadillas shouldn't be a recipe because they are so easy to make. My daughter said that the veggie filling is what makes these delicious and she insisted I share that so it's written down somewhere other than on a piece of paper buried in one of my drawers. The filling is simply frozen veggies, canned black beans, onion, a whole lotta garlic, smoked paprika and a jalapeno sauteed up together. The spice in them mingles so well with the creamy gooey combo of cheddar and mozzarella and pan-crisped tortillas. I picked up all the ingredients as well as some Coca-Cola® and Coca-Cola® Zero Sugar (how cool is this packaging?!) from my local Target store.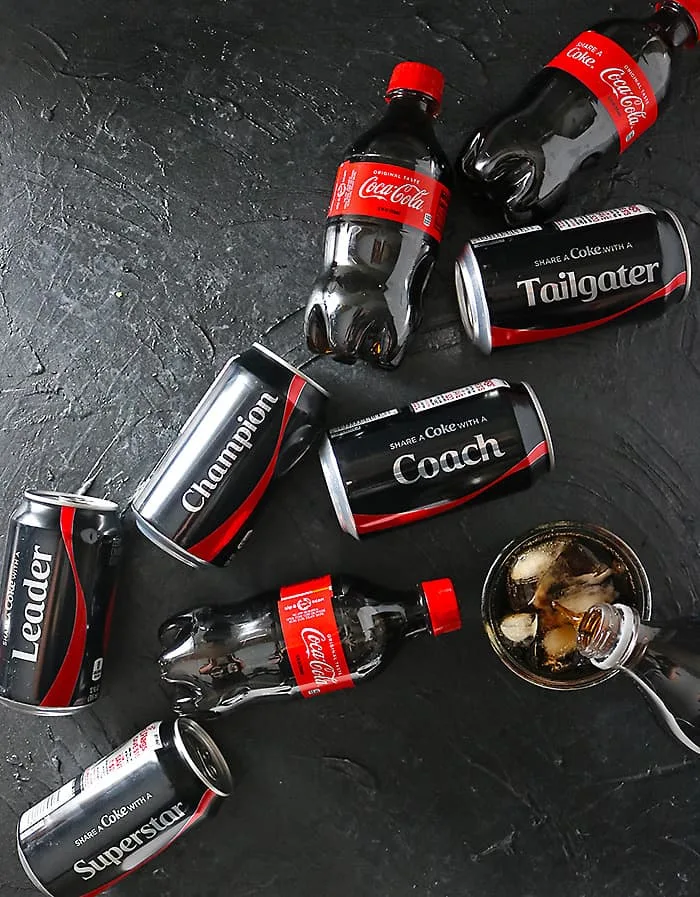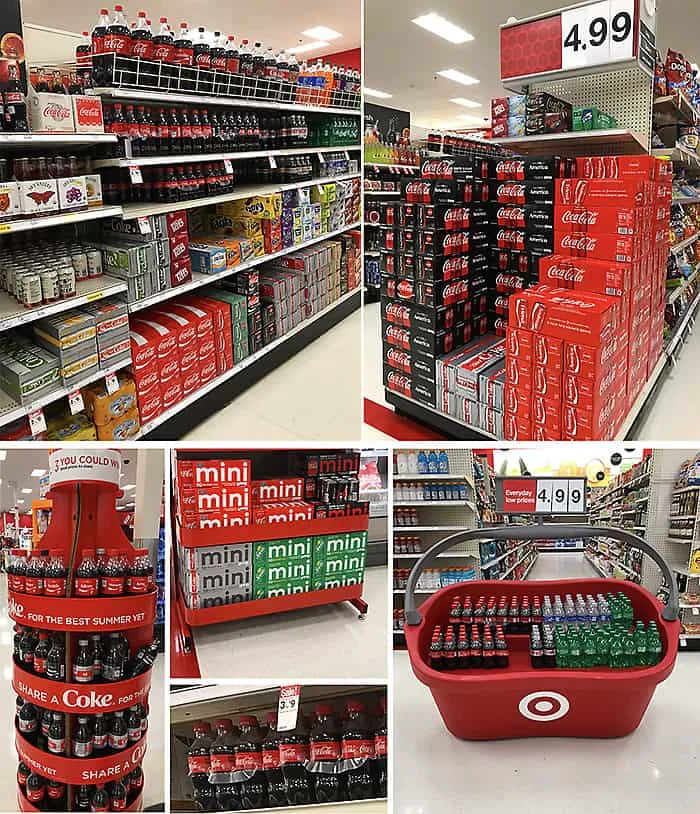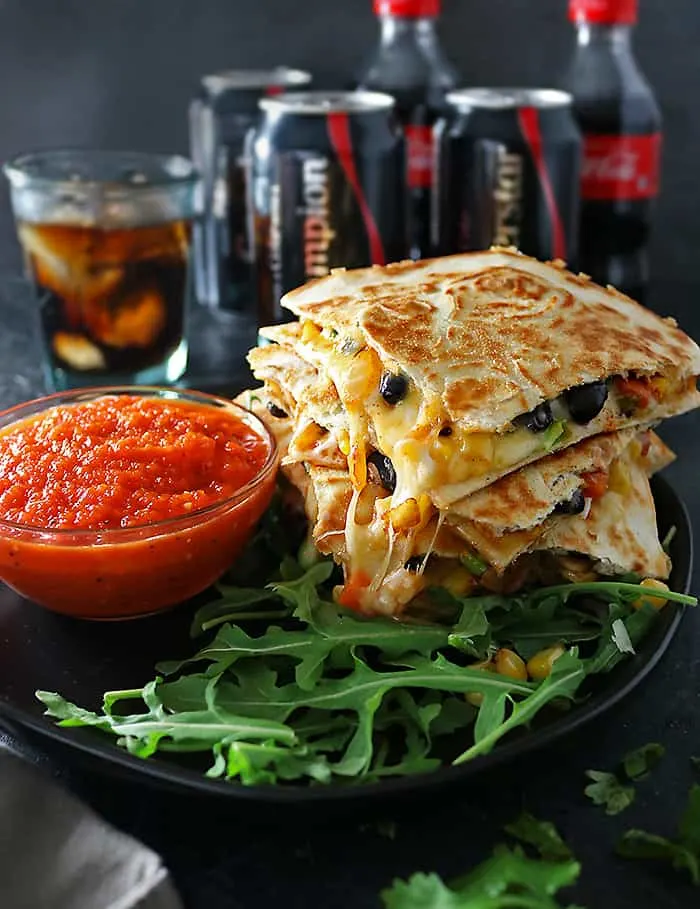 The FIFA World Cup starts on June 14th – that's 6 days from now! Even though I'm the one who is usually all about the food at most other sporting game get togethers, soccer is dear to my heart and I cannot wait!
I'd love to know –
are you a soccer (the REAL football) fan?
Will you be watching the FIFA World Cup?
What will you be eating while watching the FIFA World Cup?
Don't forget to head to Target and stock on your favorite Coca-Cola® beverages before game day!
I would love to know if you've make this recipe or any other recipe from this blog so please do rate the recipe and let me know your thoughts on it in the comments below.
You can also FOLLOW ME on FACEBOOK, TWITTER, INSTAGRAM and PINTEREST to get recipe ideas and inspiration.