In the mood for something that's smoky, salty and sweet? Then you've gotta try these Gluten-Free Date and Bacon Scones. With a side of honey and a shot of coffee – they are sure to get you off to an energizing start!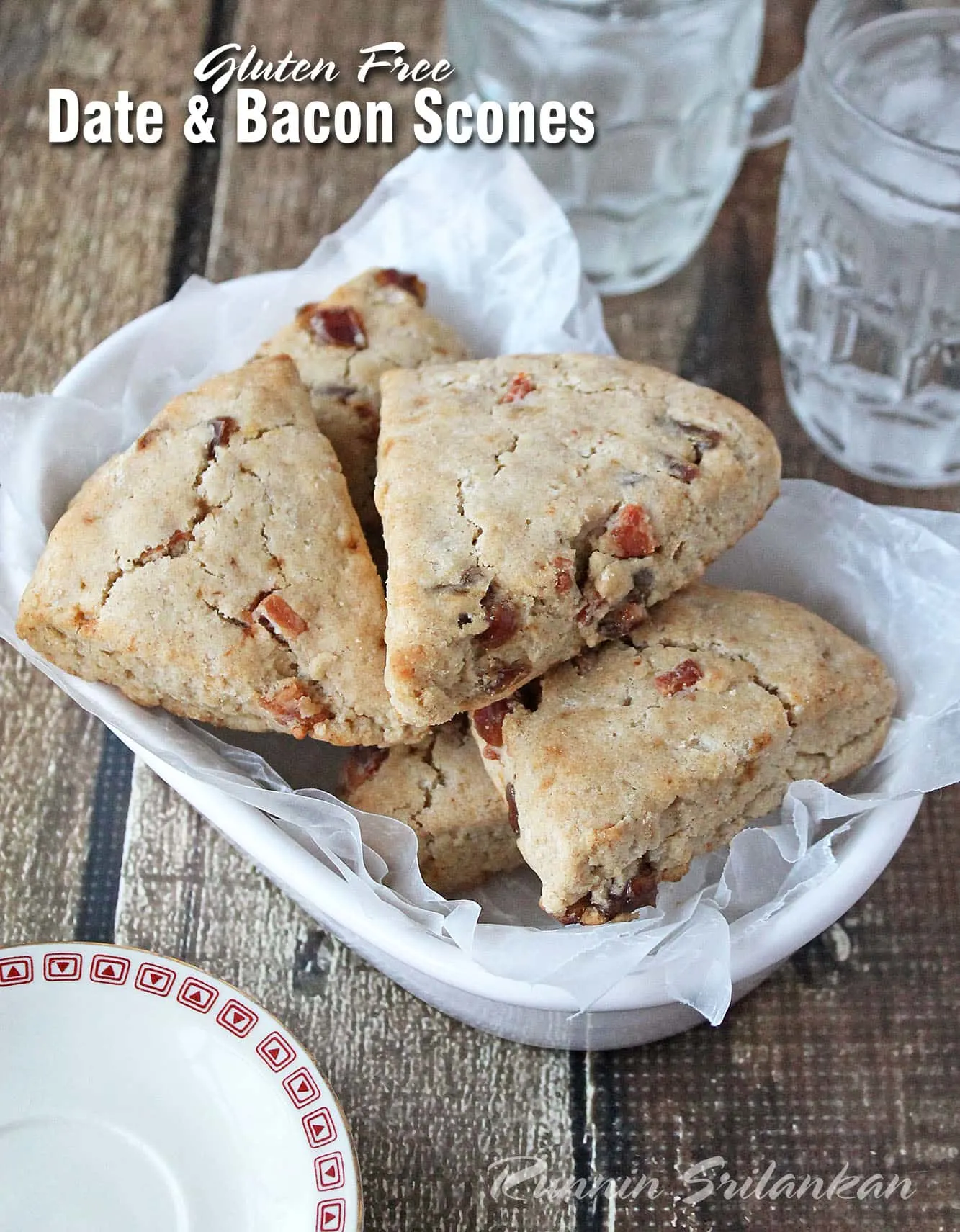 Apparently, there are more than 200 million blogs out there and somehow we happened to have bumped into each other out here on the interwebs ~ and for that I am so grateful! To all of y'all that come by and read or comment or share your lives with me – thank you! These past 2.5 years of blogging have been such an unexpectedly joyous ride because of y'all.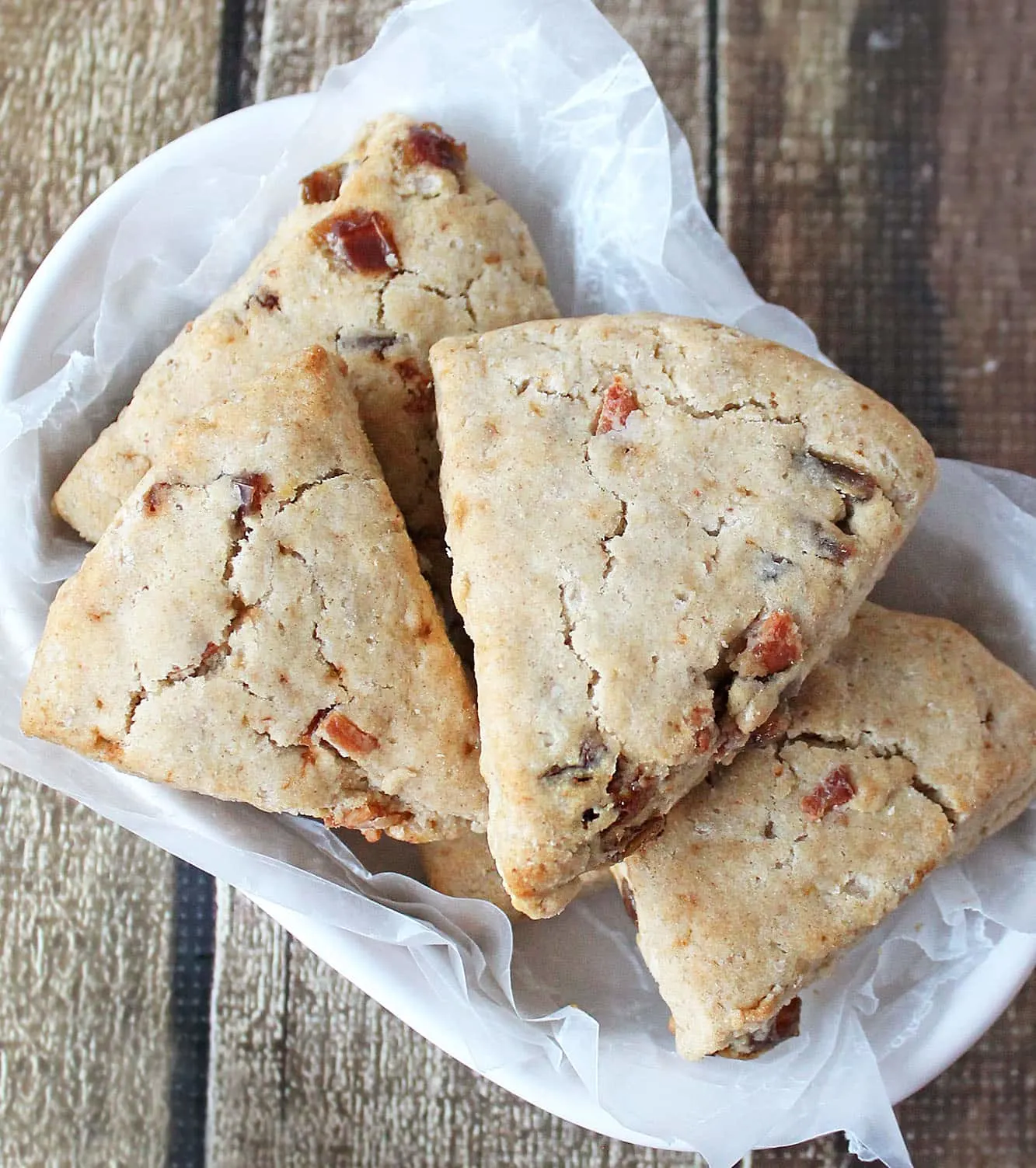 Another joyous aspect of blogging has been those recipe challenges that happen to come my way. These "Date and Bacon Scones" are the result of one of those challenges – conducted by The Recipe Redux. Every month The Recipe Redux offers its members a challenge. And this month, the 54th birthday month of The Recipe Redux, all members were challenged to adapt a recipe from the 54th or 154th page of a cookbook.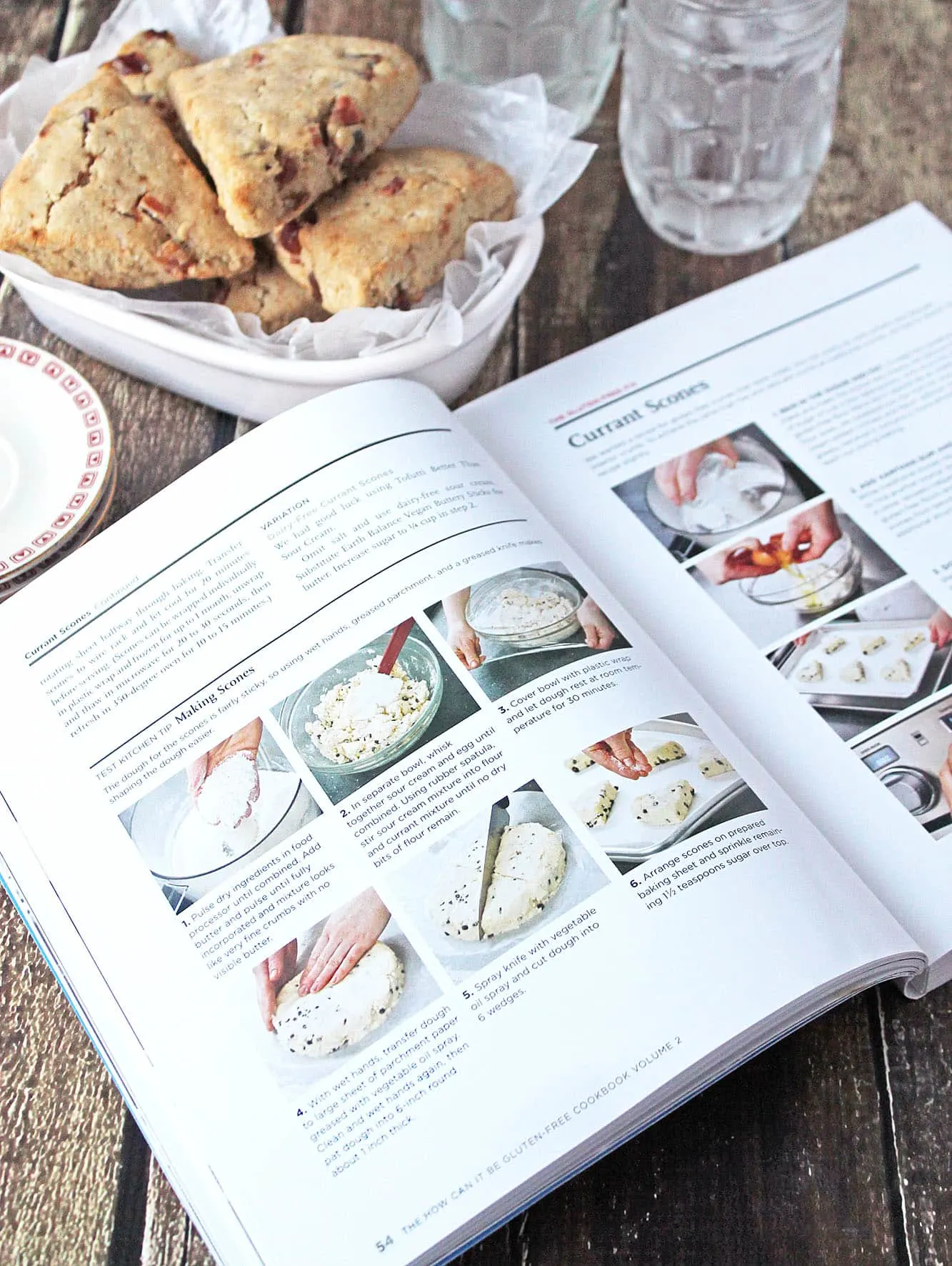 I'd been thumbing through America's Test Kitchen's "The How Can It Be Gluten-Free Cookbook [Vol 2]" and on the 54th page of it were some currant scones. Well, I didn't have any currants on hand – but I had dates. And, well, I was in the mood for something sweet and salty and smoky – so, I decided to replicate these scones with dates and bacon. I also subbed in coconut oil for butter and ricotta for sour cream – because well I love baking with coconut oil and ricotta is a new favorite of mine and the resulting scones were truly delectable. I enjoyed mine with a generous drizzle of honey, but my daughter preferred her's straight up with a light smear of butter.
Love scones? Make sure to check out these lemon poppyseed ones too!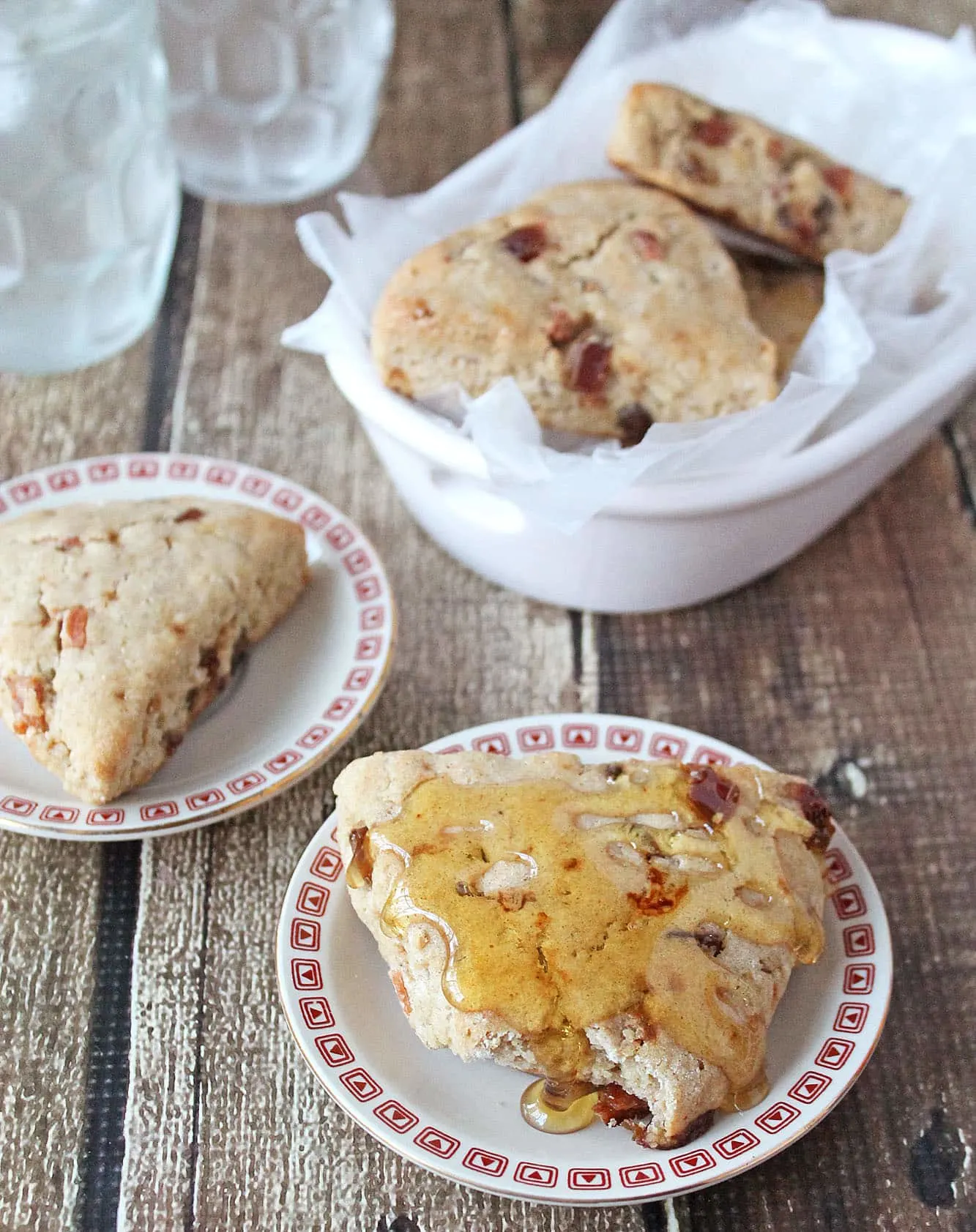 I sure hope y'all get to make these and enjoy them over the next few days – and I sure hope each and every one of y'all have a wonderfully joyous Christmas!