These delicious, energizing, and gluten-free Almond Pecan Bites are the perfect afternoon pick-me-up or mid-morning snack. They are so tasty and satisfying and sure to be a hit with family and friends.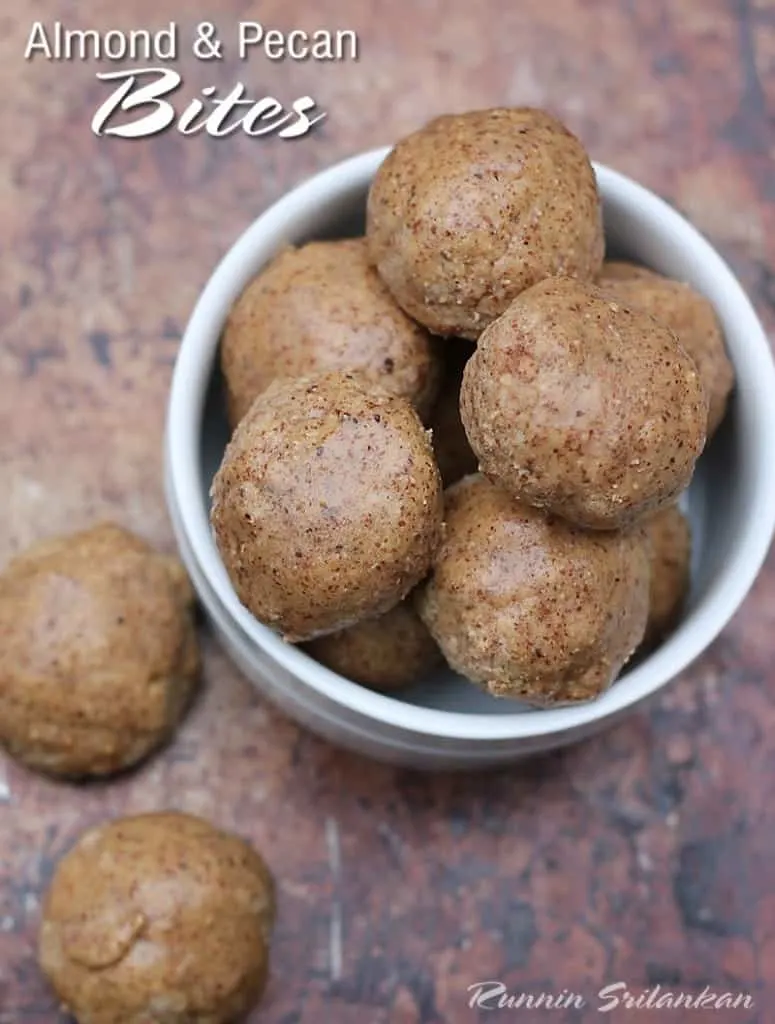 A few Fridays ago, while I was at work, I got a call that just about every parent dreads…
It started off with "mommy…" – now I know when my 16-year-old reverts back to calling me "mommy", I need to brace myself…
She went on to tell me that she had been in an accident by a mall close to home; my first question was if she was ok…and, a steady voice that didn't quite sound like hers, replied "yes"; when I asked her what happened, she said she had hit a curb!
Hit a curb? Now, I have hit my fair share of curbs, but, they were never classified as "accidents"…I was worried and frustrated, and … I could only imagine how she felt when she went onto say that mall security and a county cop were at the scene.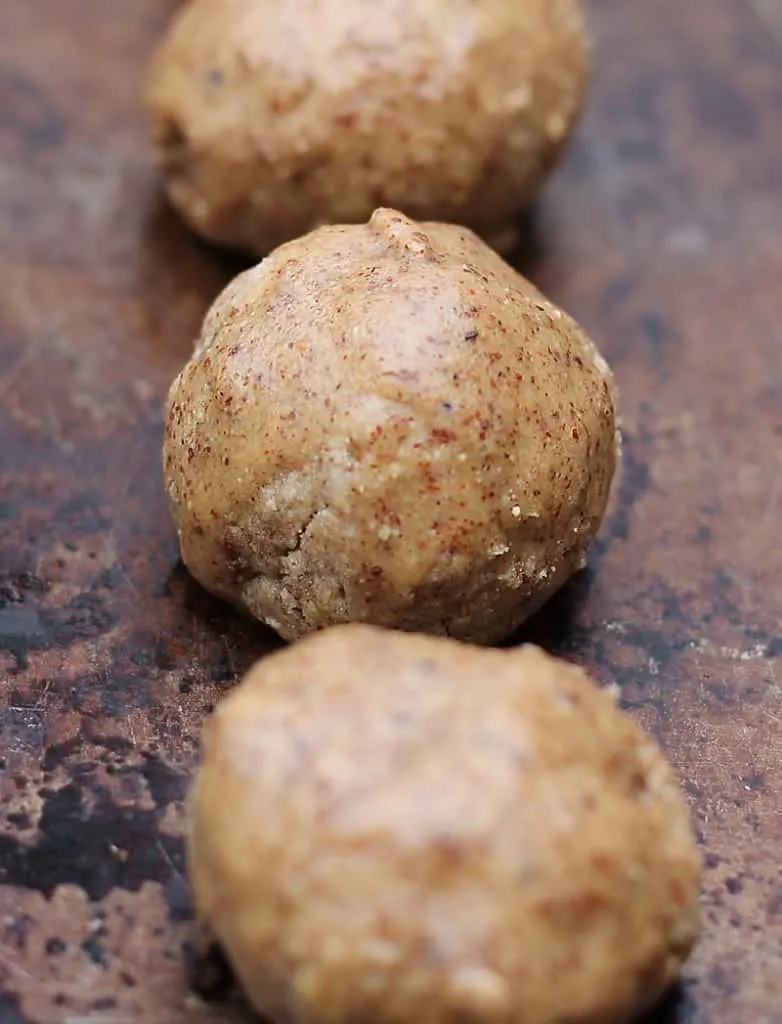 When I got to her, I saw that she had indeed hit a curb – so incredibly hard! Fortunately, she had missed hitting a pole nearby, but had hit a raised flower bed and her car sat at almost a 30-degree angle, with the front end up on the flower bed. Fortunately, while the car was horribly damaged, she was ok. She had called the insurance company and the motor club we belong to, and, a tow truck was on it's way.
When I got out of my car, there were a million things I wanted to say …"what were you thinking?" …"haven't we practiced missing a turn and going straight and turning around later?"… But, as I walked to her, she broke down and kept on saying how sorry she was.
Just prior to this, after she started driving her own little car, I felt we were drifting – our relationship had begun to change. Some friends said she was just growing up, that she needed her independence – so I pulled back. Even though it didn't feel right…I did my best to accept that this might be yet another stage on this journey to adulthood.
Then the accident happened…and, as we waited for the tow truck to come, we sat and talked… and I realized I wasn't the only one who had noticed the drifting…she had too. She said she didn't know how to fix it…how to go back…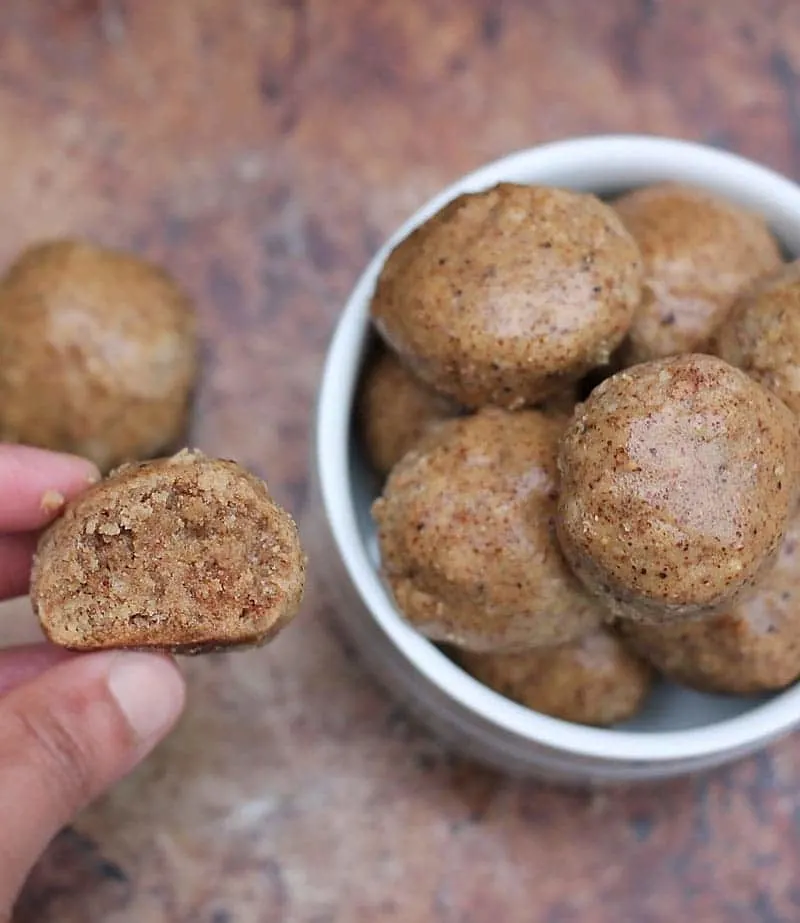 I am a strong believer in that everything happens for a reason – no matter the expense, no matter the damage. God has a way of working things out, of bringing us closer to Him and each other.
And, the reasons are not for all to see or know.
But, I want my daughter to know that there is no changing what has happened, no amount of "should've", "could've", or "would've", would undo what's done – but, the future is a blank canvas – full of possibility; and I want her to look to it without regret, without fear, without bitterness, but with lessons learned.
We have been doing a lot of talking about this – and taking and eating seem to go hand in hand – at least for me!
So I whipped up these Almond & Pecan Bites as a treat. And I must say, these were not only a delicious pre-walk treat, but, I think these were the reason we were still walking and talking while our dogs were tuckered out!