This shop has been compensated by Collective Bias, Inc. and LISTERINE. All opinions are mine alone. #BackToBold #CollectiveBias
These 7-ingredient gluten-free, No Bake Caramel Chocolate Treats are a delightful snack for kids and parents alike, during this back to school/college season!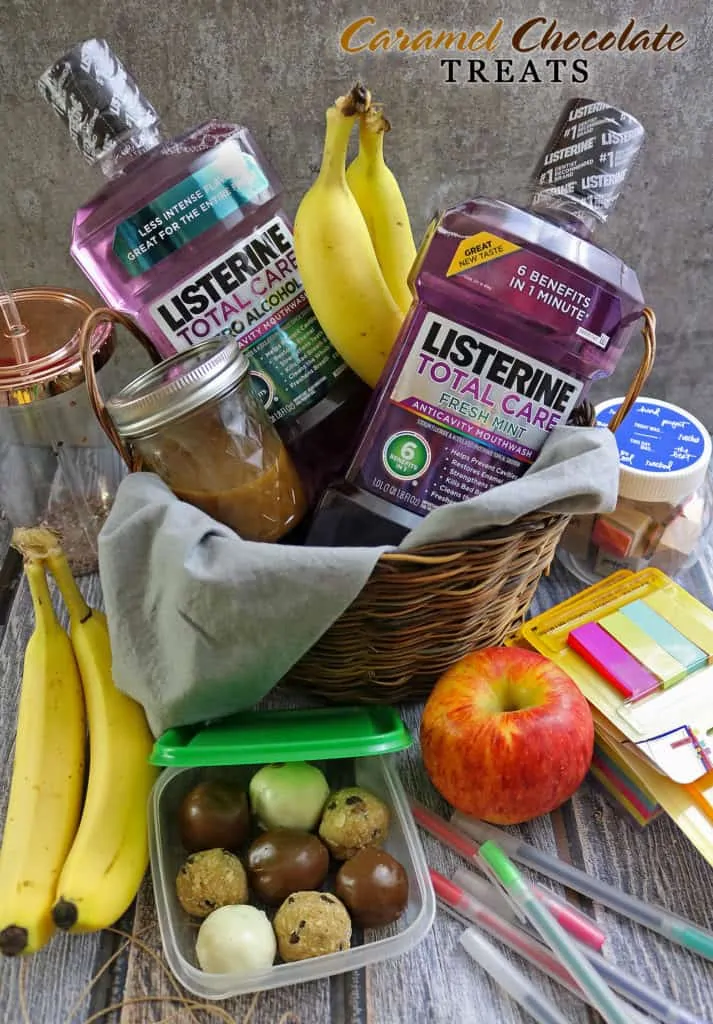 Most times, speed fascinates me. When my daughter spews out facts about the cars reaching 261 MPH, I'm awestruck. When track races air on tv during sporting events, I cannot peel my eyes away from them. When I hear random facts at trivia night that the a Falcon can reach 190 MPH in a nose dive, I turn OFF my selective hearing!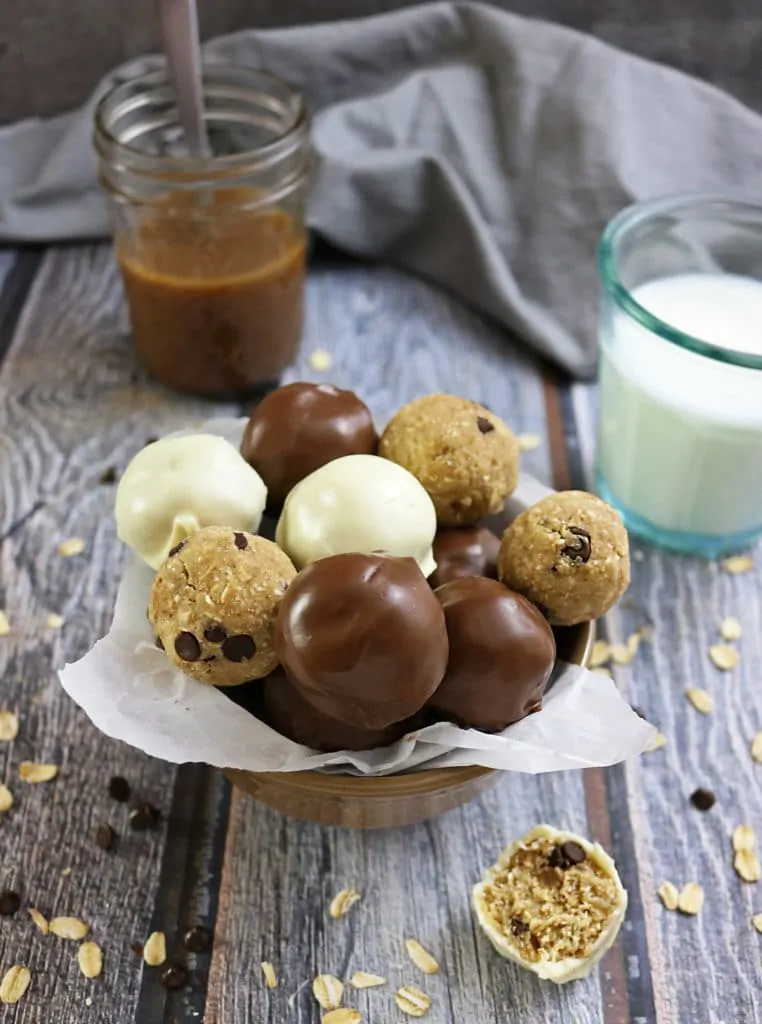 However, there are times when speed does not fascinate me. Times like this week. Y'all, this week is going by way, way too fast! The last time I blogged, I had 6 days to go with my kiddo. Today, I'm down to 4 days! F-O-U-R days before she heads off to college. These past couple of days have not only gone by way too fast, but they have been way too busy! We have been making multiple trips to stores like Target to make sure she has everything she will need when she heads off to college, from utensils to school supplies to her favorite brand of mouthwash! Since she was a middle schooler, LISTERINE® TOTAL CARE has been an important part of her oral care routine, so I stocked up on LISTERINE® TOTAL CARE and LISTERINE® TOTAL CARE ZERO ALCOHOL for her.
Some of my daughter's tried and true: Easy Oral Care Tips
• Make sure to get enough vitamin C as diets that are deficient in vitamin C can lead to problems such as loose teeth and bleeding gums. So, make sure to eat salads with citrus fruits so the acid content doesn't erode tooth enamel.
• Enjoy tart foods that promote saliva production and drink plenty of water as this helps fight bacteria in the mouth.
• If you can't find your floss, reach for hard, crunchy foods, such as carrots and apples, that can clean your teeth naturally.
• Rinse out your mouth with mouthwash, such as LISTERINE® TOTAL CARE, after every meal -if possible.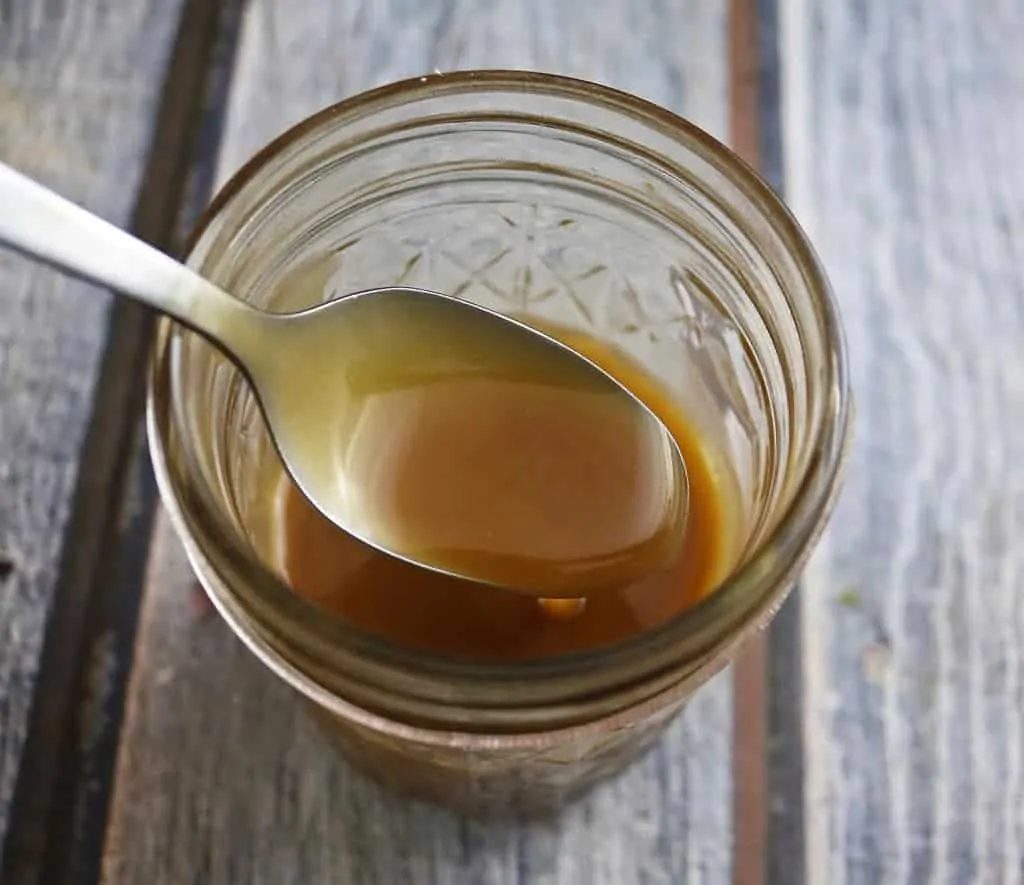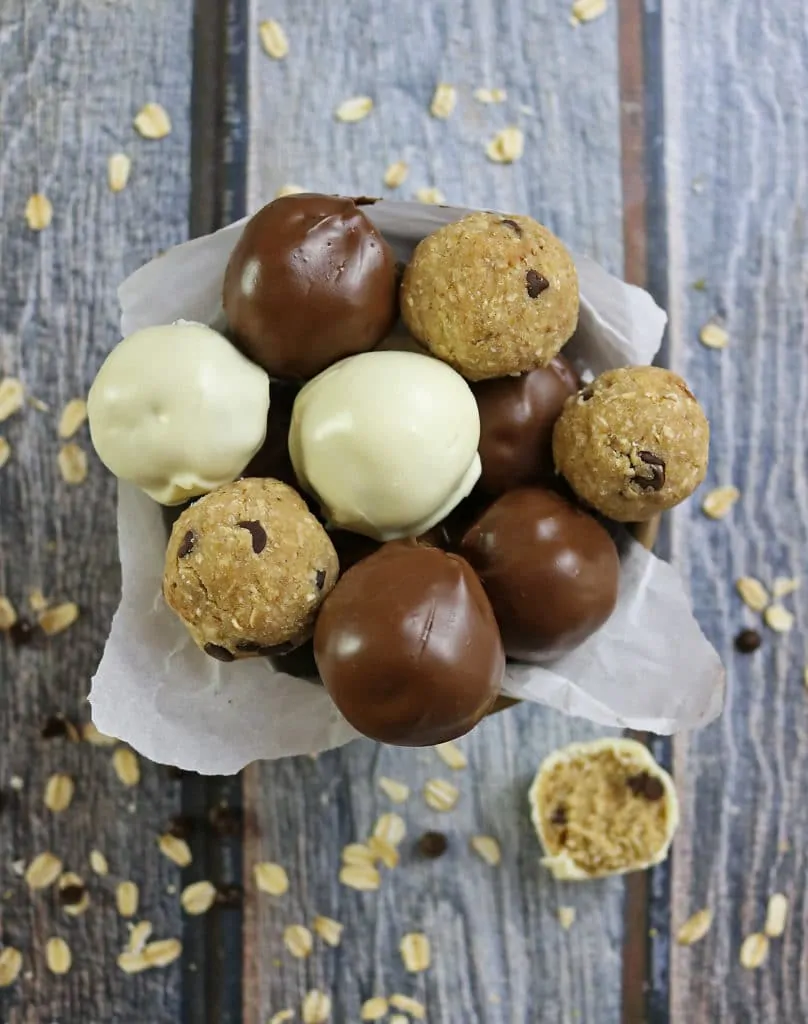 With Six benefits in one, no other mouthwash is more complete* than LISTERINE® TOTAL CARE.
• It has upto 7x greater fluoride uptake than ACT® mouthwash brand for strong teeth**
• It helps prevent cavities
• It restores minerals to enamel
• It kills bad breath germs
• It cleans the whole mouth
• And, it freshens breath
*Among OTC fluoride rinses
**In a lab study
LISTERINE® TOTAL CARE ZERO ALCOHOL cleans deep to kill millions of bad breath germs for a healthier mouth, with a milder taste and less intense minty flavor. It has a greater reach than brushing and flossing alone—with 100% coverage on teeth, between teeth and along the gum line
And, now YOU can get a $5 Target Gift Card if you buy 3 LISTERINE® TOTAL CARE mouthwash products. The offer is good (6/29-9/9) and will be valid online and in-store. If you hover over the image below, you can click through to Target to purchase them online right away!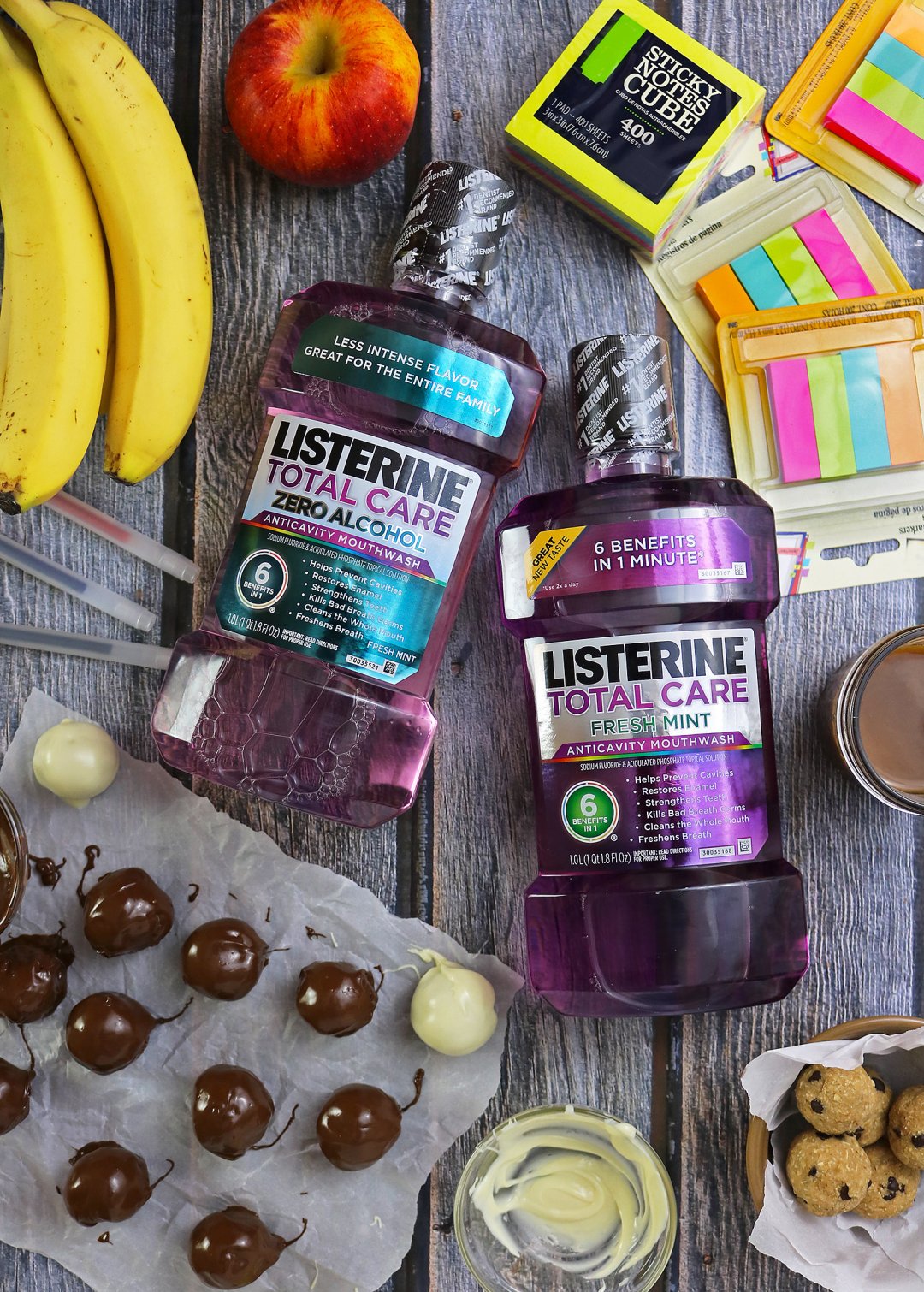 And, as she will not be getting a meal plan, I have been making sure I have all the ingredients I need to throw together one dish meals and snacks like these No Bake Chocolate pistachio Bites and these No Bake Caramel Chocolate Treats for her. These No Bake Caramel Chocolate Treats are so easy to make. Seven simple ingredients thrown together and rolled up into these gluten-free, delicious little treats. I dunked some of them in while chocolate and some of them in semi sweet chocolate so she has a variety of better for her treats at her fingertips. Now if only I can get these next four days to go by in slow motion, I will be one happy mama!