By posting this recipe I am entering a recipe contest sponsored by The Mushroom Council and am eligible to win prizes associated with the contest. I was not compensated for my time.
The first time I had Shepherd's Pie, I was hooked – I mean – what's not to love about saucy meat and vegetables blanketed by cheese and hearty, buttery, garlic infused mashed potatoes?
Zilch – right?!
But…this Runnin Srilankan has a hard time running after a dinner of indulgent Shepherd's pie! That heavy, weighed down feeling stays with me for at least 24 hours; slowing me down and making me feel tired -and I am not a huge fan of being tired! So…much like the way I healthy-fied these Chocolate Scones, I set out on a quest to healthy-fy Shepherd's Pie.
After experimenting with versions using ground chicken, cubed eggplant and smooshed tofu (my daughter threatened to go on a hunger strike if I made her eat more than a bite of that latter version); I found a winning version using meaty portabella mushrooms.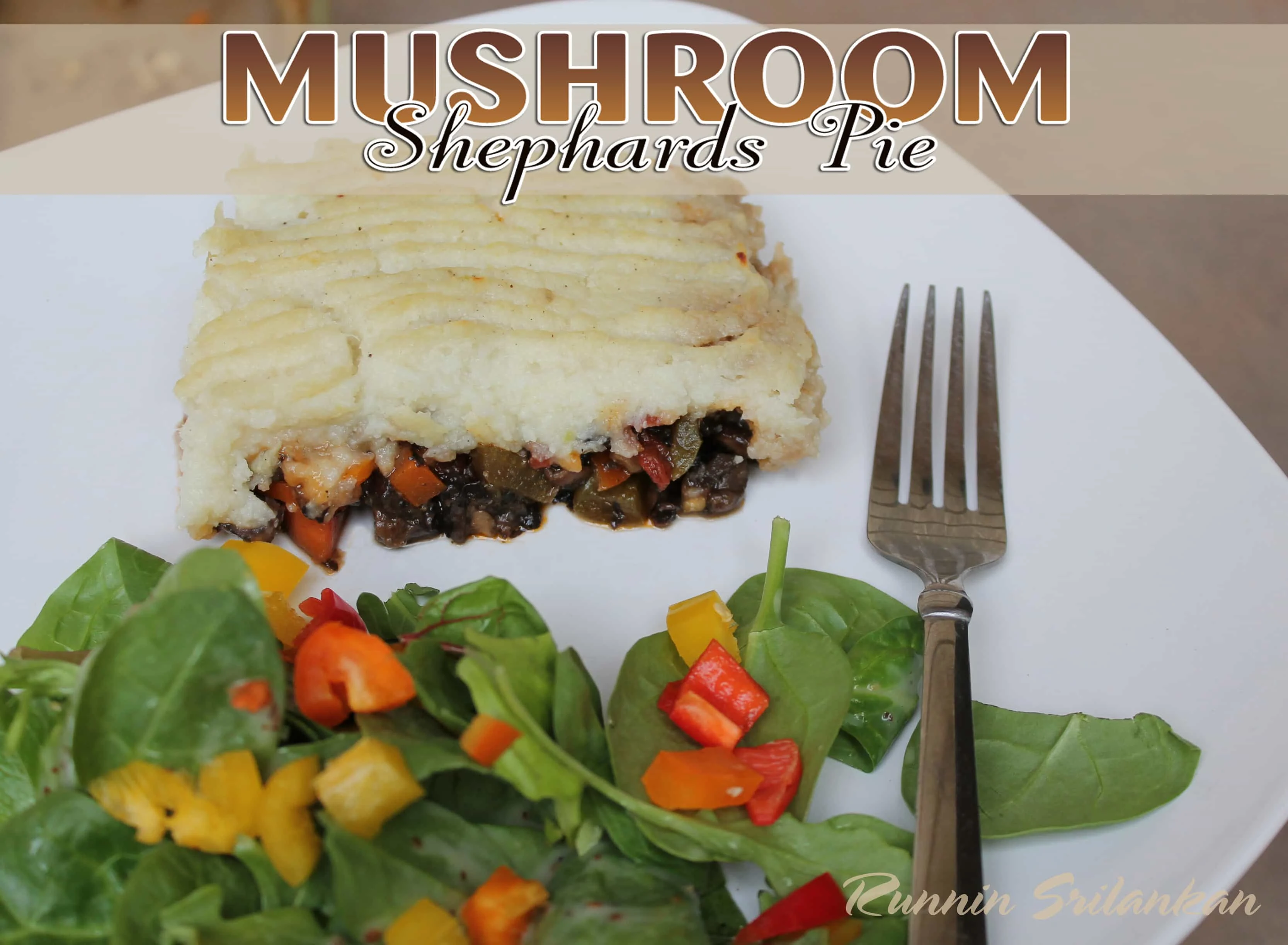 My daughter is my main guinea pig taste tester and if she doesn't give a recipe a thumbs up, it doesn't make it here on the blog. There have been many times when she has taken one bite and has given me a look that doesn't require her to actually say the words "trash it"- like last week, when I made quinoa muffins with mango puree and applesauce!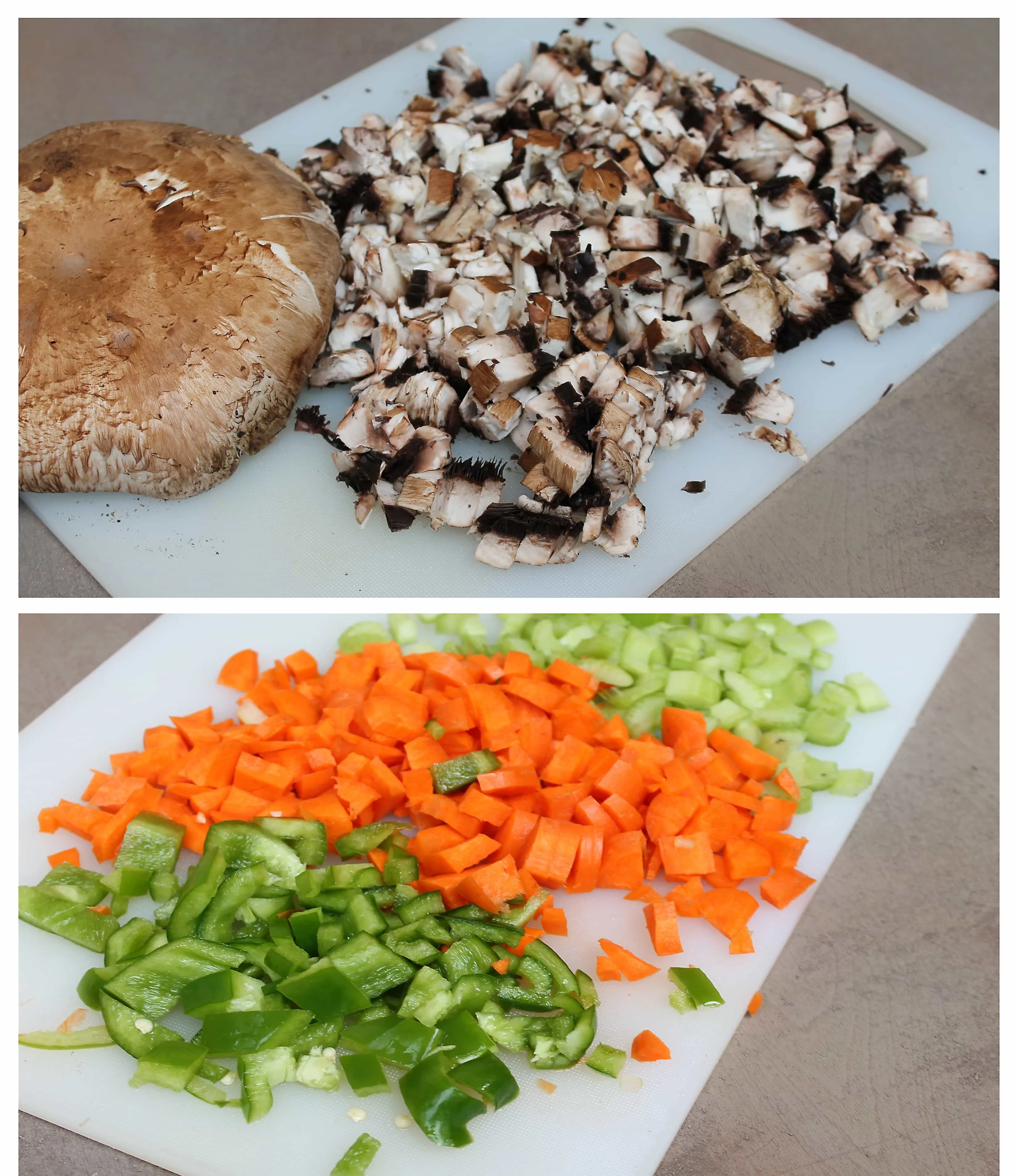 But then, there are other times when her tastebuds are ignited and her teenage appetite makes it's debut and what I thought was enough to last us 4 dinners, ends up vanishing in one?!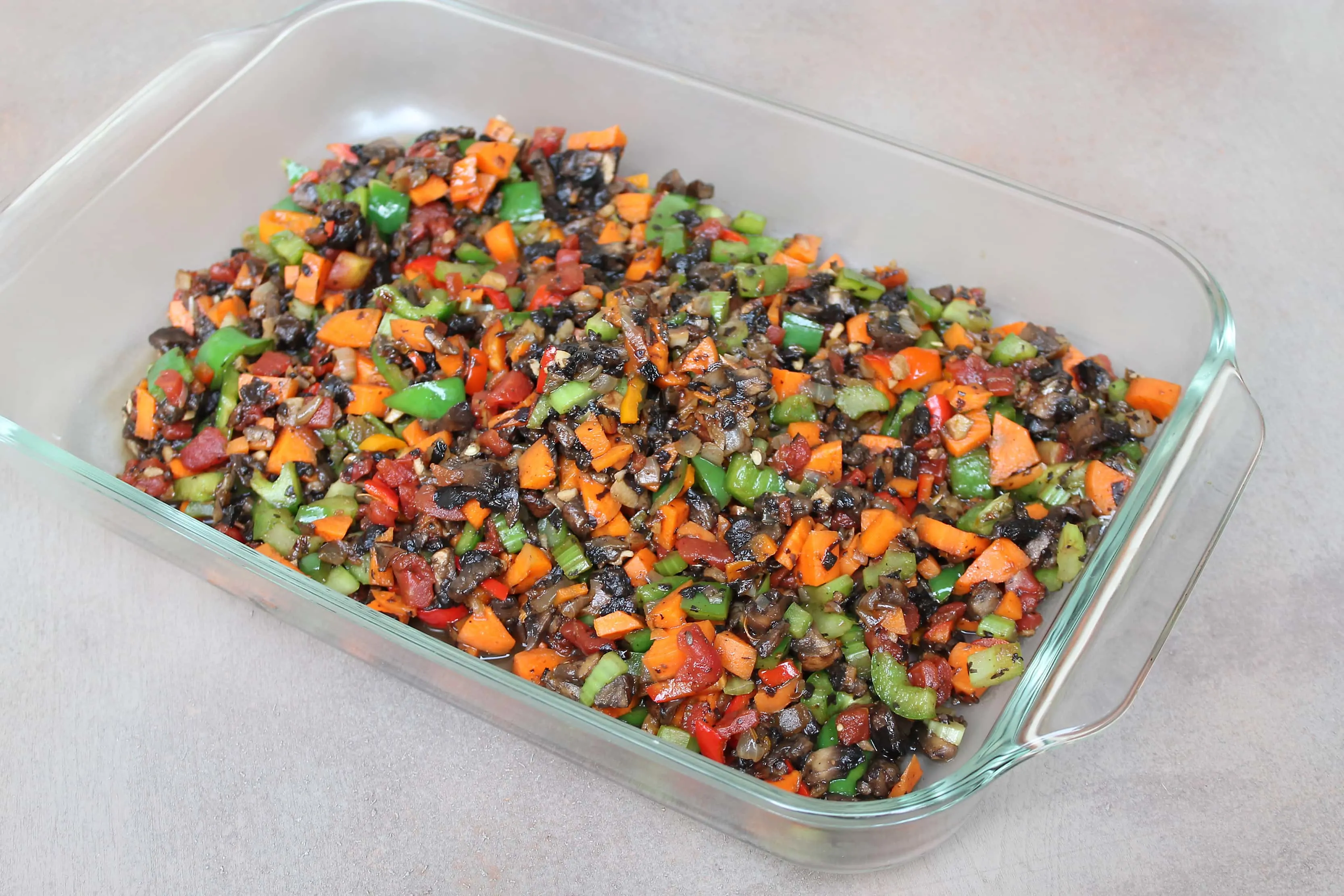 And that's what happened when I made this Mushroom Shepherd's Pie! After I cut a piece of it to photograph, I went to find my camera and when I got back – the plate was empty! When I fished for an explanation – her justification was that I asked her to taste it – my math skills must be rusty because I don't remember a teaspoon equaling a whole piece?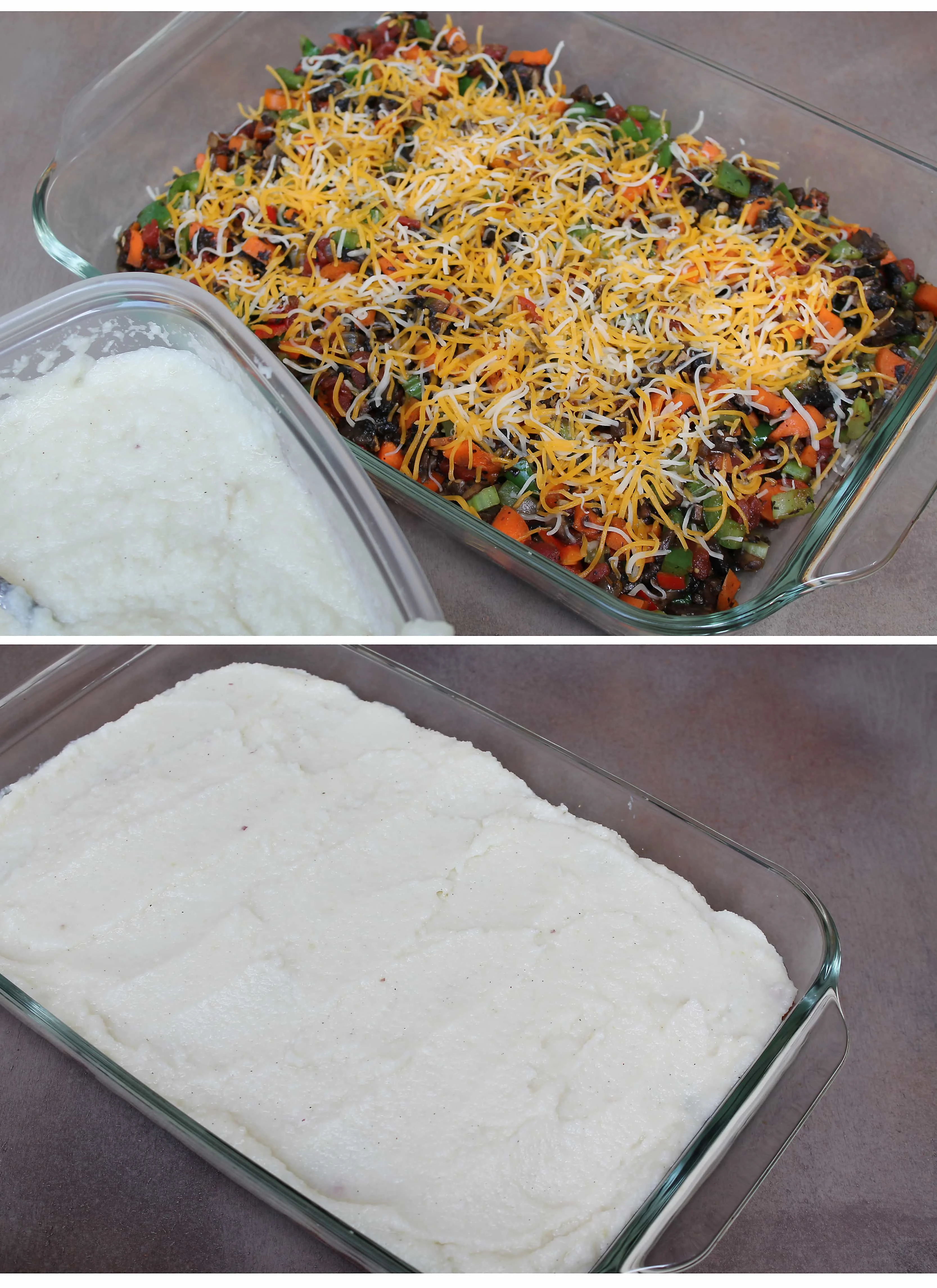 Though, I cannot really blame her – this version was insanely, epic-ally, dopingly, fantabulous!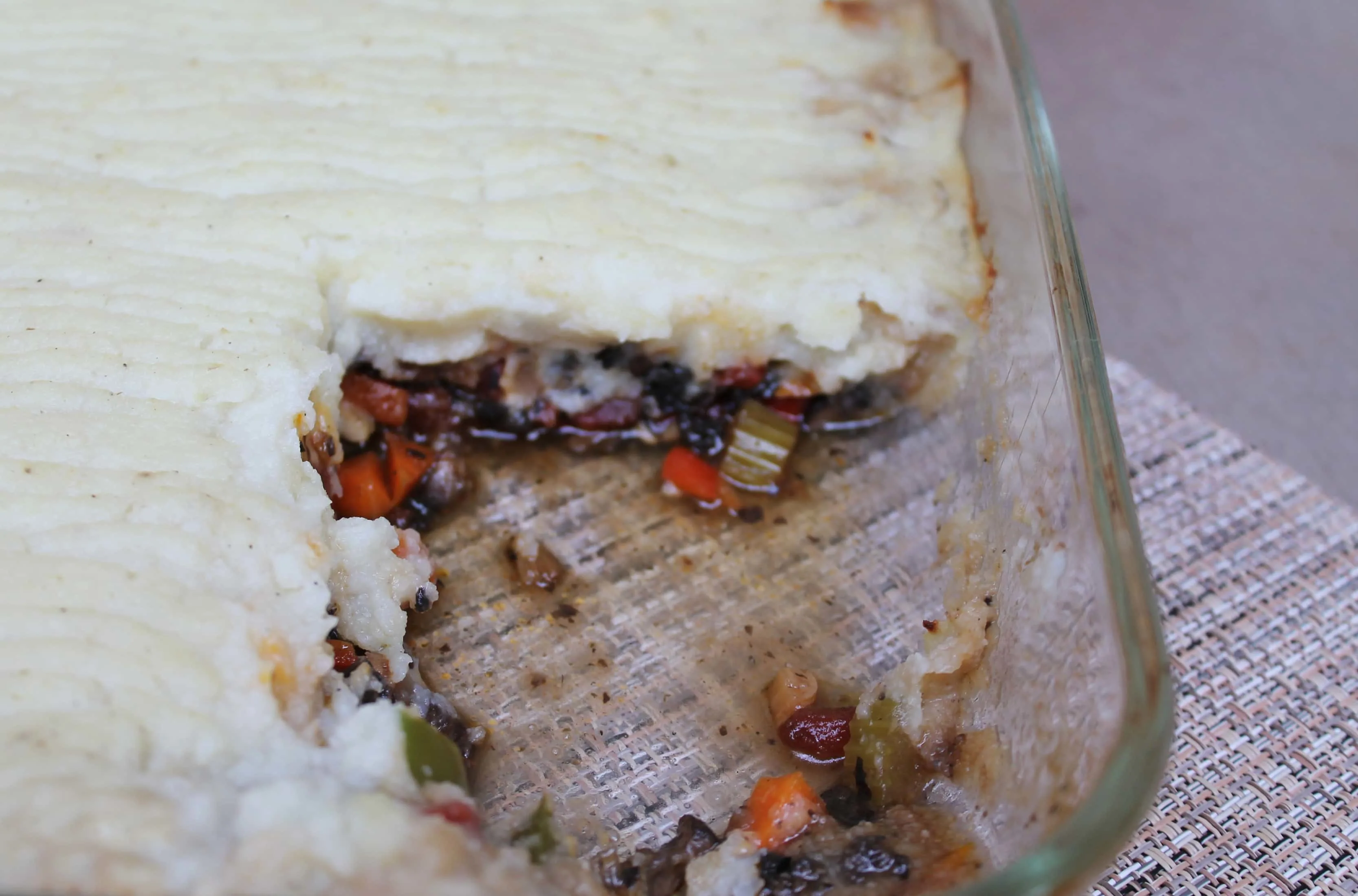 With a meatless base loaded with meaty portabella mushrooms, garlic, carrots, peppers, tomatoes, and ginger, and a topping of cauliflower, red potatoes and garlic mash separated by a layer of cheese, this healthy-packed-with-flavor version of Shepherd's Pie is well worth a try!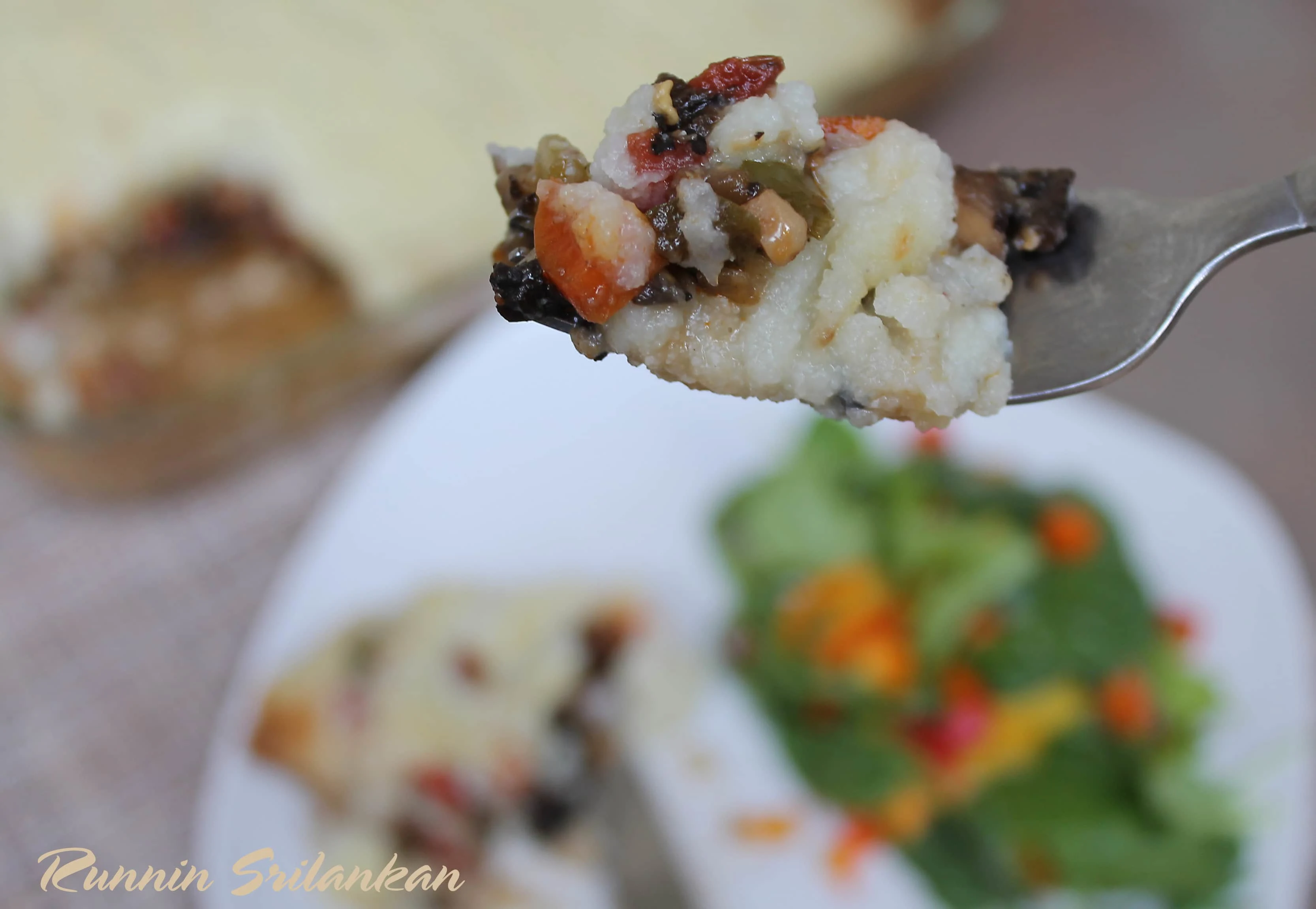 As a member of Recipe Redux, I had the opportunity to enter my Shepherd's Pie into the "Trend is to Blend" contest sponsored by the Mushroom Council, who are also sponsoring another contest on Facebook (open to all), titled "The Swap It or Top It Contest"! Please check out their page and enter to win 5 big ones! My math skills are not off on that one – you read right – it's 5 BIG ones!