This shop has been compensated by Collective Bias, Inc. and its advertiser.
All opinions are mine alone.
#NourishWhatMatters #CollectiveBias
Leeks, garlic, mustard seeds and bacon all in one place – hmmm…what's not to love about this flavor packed Leek & Bacon Sautéed Salad?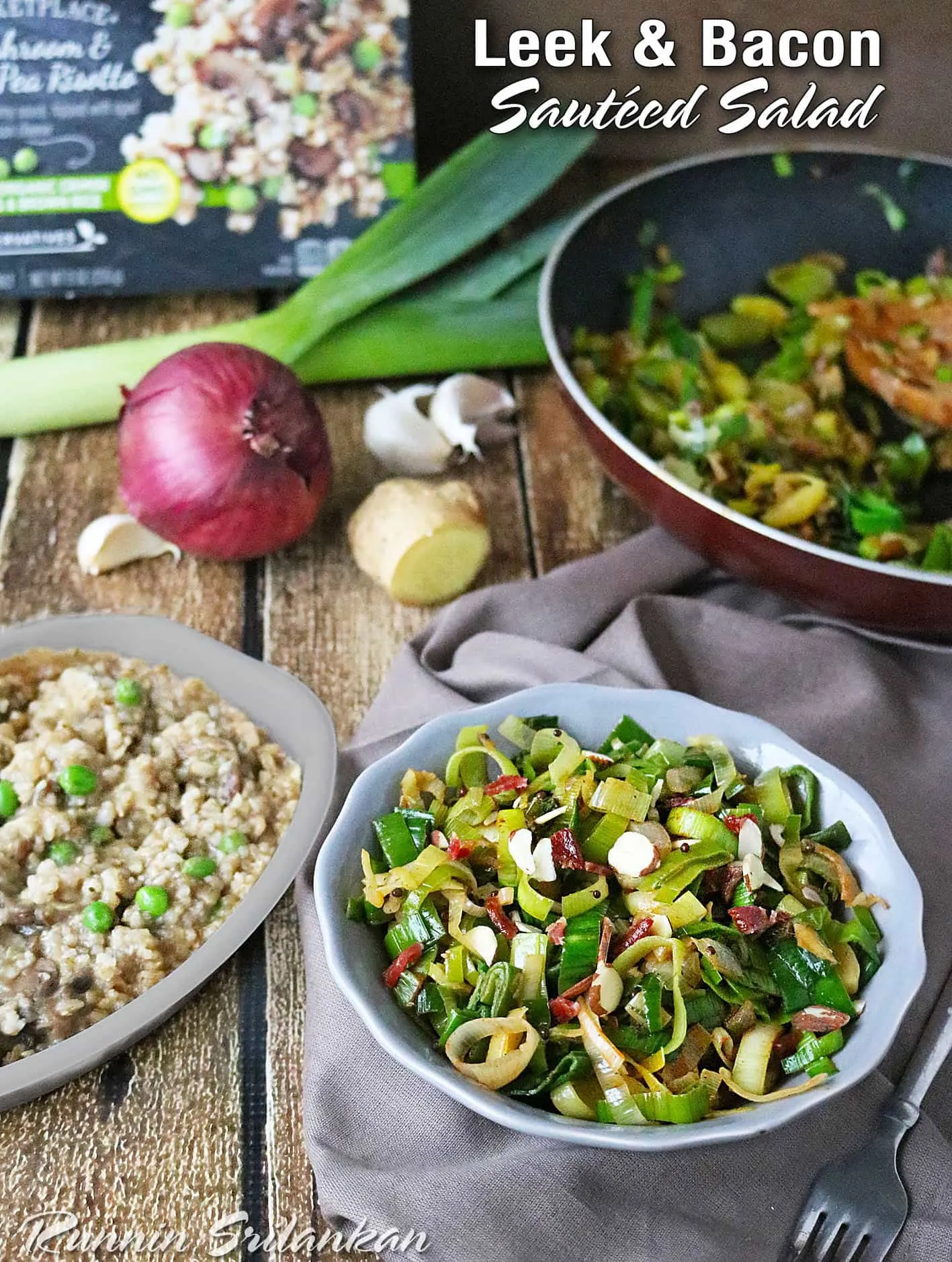 "To snack or not to snack" has been the catalyst of many debates around the coffee machine at my day job. When it comes to snacking – I have been on Team Snack-Allday for as long as I can remember. However, lately, the business of life has been doing a number on my snacking habit. That little cooler that I used to take to work filled with fruit, yogurt, nuts and a protein bar has been coming home still filled with fruit, yogurt, nuts and a half eaten protein bar. And, that's not doing any justice to Team Snack-Allday.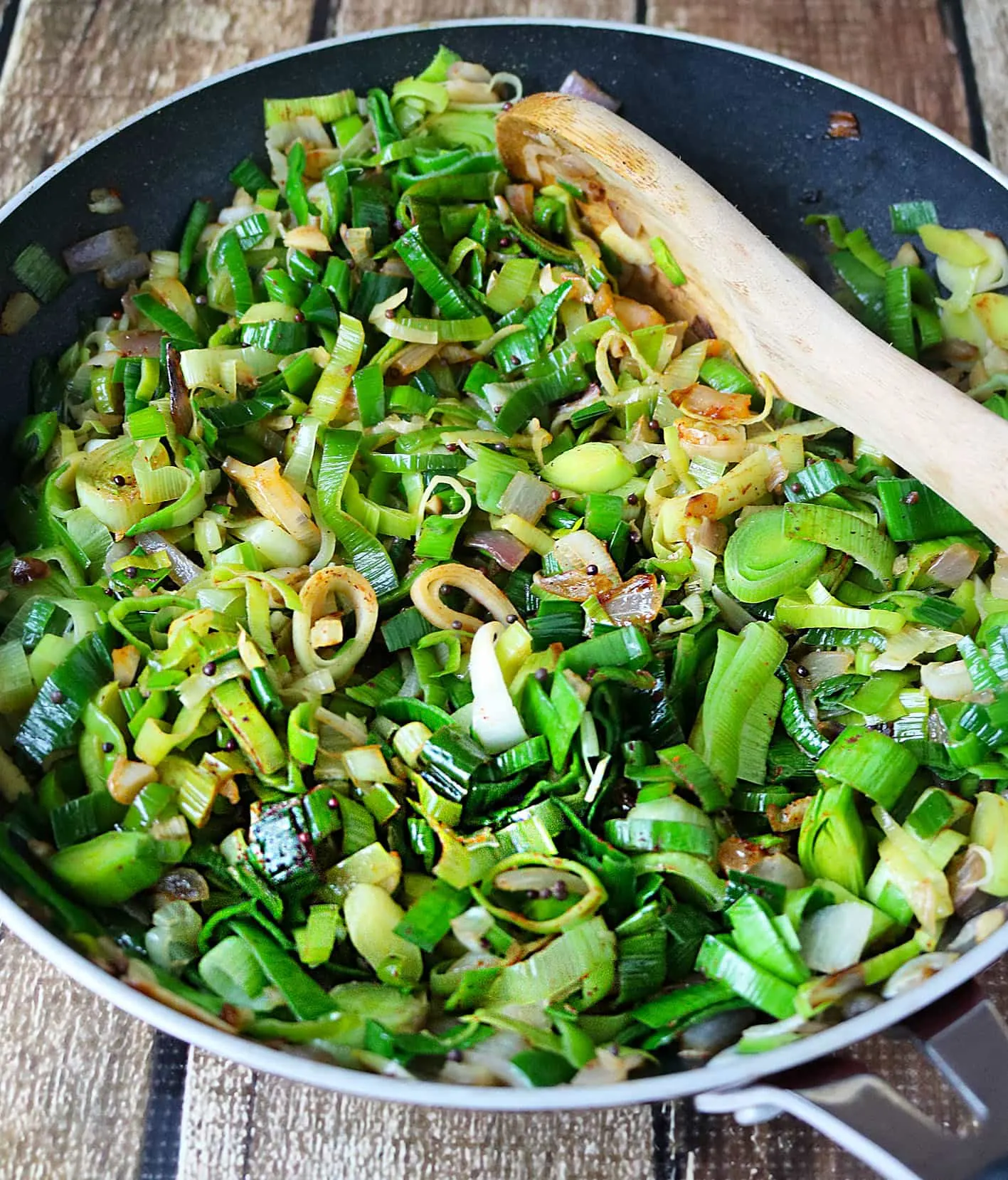 So, I've been talking myself into switching gears. Maybe taking a break from Team Snack-Allday and joining up with Team Lunch-at-Noon for a bit so I can actually force myself to sit down and get some wholesome nutrients in as I am tired of being so tired come 4 pm. Now this isn't a resolution of any sorts. It's just my way of trying to be better to me.
We are all in different stages on our journey to well-being and what works for some of us might not work for others. Heck, what works for some of us one day might not work for the same some of us the next day. Some folks think I'm insane for skimping on sleep to squeeze in a workout at 4 am, but, there are days when I just cannot – of course those days I do tend to be like a bear that got woken up mid-hibernation!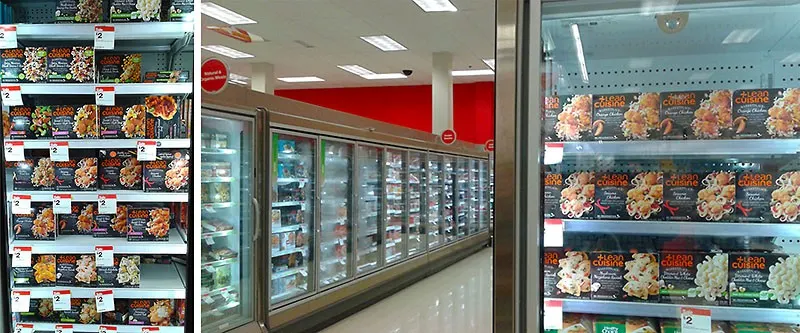 As there happens to be a Target across the street from my day job, I figured I would head there for some inspiration. And, as I was walking through the Frozen Food section there, I came across these new-to-me, NonGMO, LEAN CUISINE® MARKETPLACE packages with Gluten-free options, Protein packed options and Organic ingredient options. I grabbed a LEAN CUISINE® MARKETPLACE Mushroom & Spring Pea Risotto, a LEAN CUISINE® MARKETPLACE Asparagus & Cheese Ravioli, and a LEAN CUISINE® MARKETPLACE Spicy Mexican Black Beans & Rice, to help me stay on Team Lunch-at-Noon. And I must say, I thoroughly enjoyed my Lunch-at-noon of flavor packed Mushroom & Spring Pea Risotto with a side of a Leek & Bacon Sautéed Salad.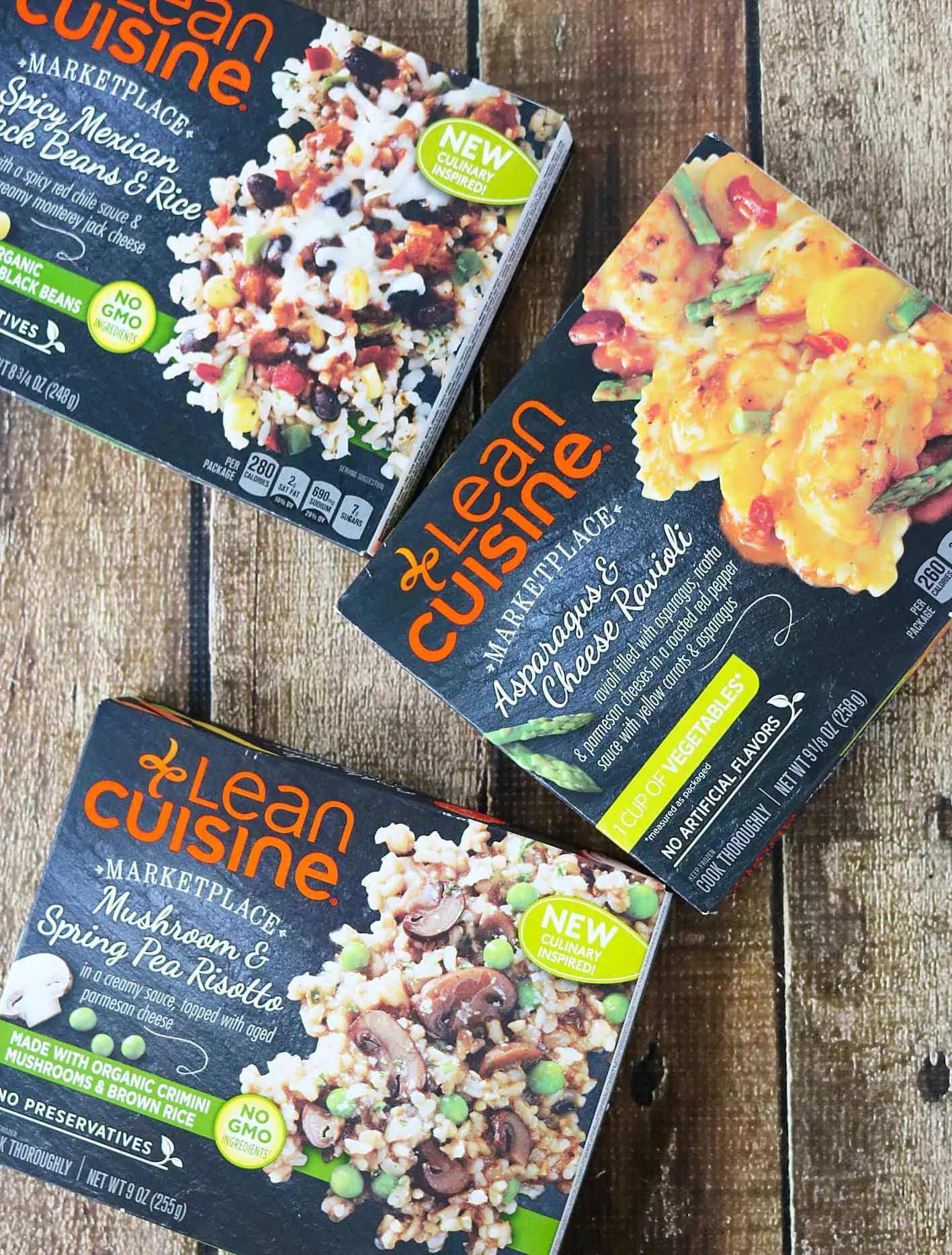 This is a super simple salad, but it's filled with flavor enhancing and immunity supporting, ginger, garlic, and onions! A few mustard seeds add some texture and then there's that bacon that needs no explanation or introduction!
Now, I gotta admit, some days I am proudly on Team Lunch-at-Noon. But, then there are other days that no matter how gung-ho I am about Team Lunch-at-Noon, I end up on Team (forgot to) Snack-Allday. But hey – tomorrow is another day to try to be better to me – right?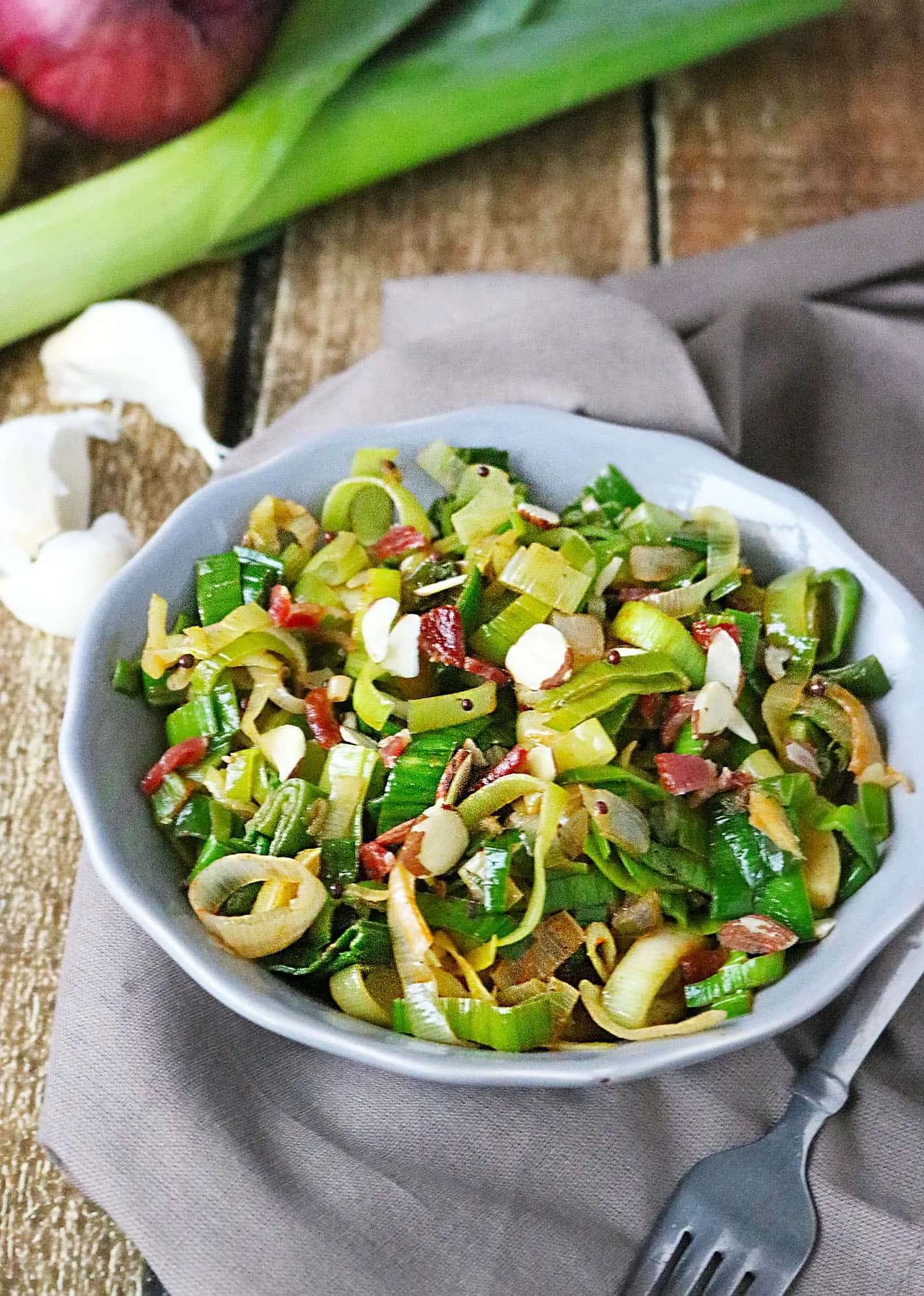 Want to know more about Lean Cuisine? Then check them out on
Facebook • Twitter • Instagram • Youtube
DEAL ALERT
Currently, you can get $1.00 off of 5 packages of LEAN CUISINE® MARKETPLACE
(which are $2 each at Target stores)
Are you Team Snack-Allday or Team Lunch-at-noon?
How are you trying to be better to yourself?
Have you tried any of the new LEAN CUISINE® MARKETPLACE varieties yet?
Would you like to earn points and get rewards for healthy choices you might already be doing? Then please check out WellBeing.