I've partnered with Eggland's Best to bring you these gluten-free, butter-free, cardamom-spiked, Oat Banana Chip Cookies! Thank you so much for supporting the brands that keep this Blog Spinning!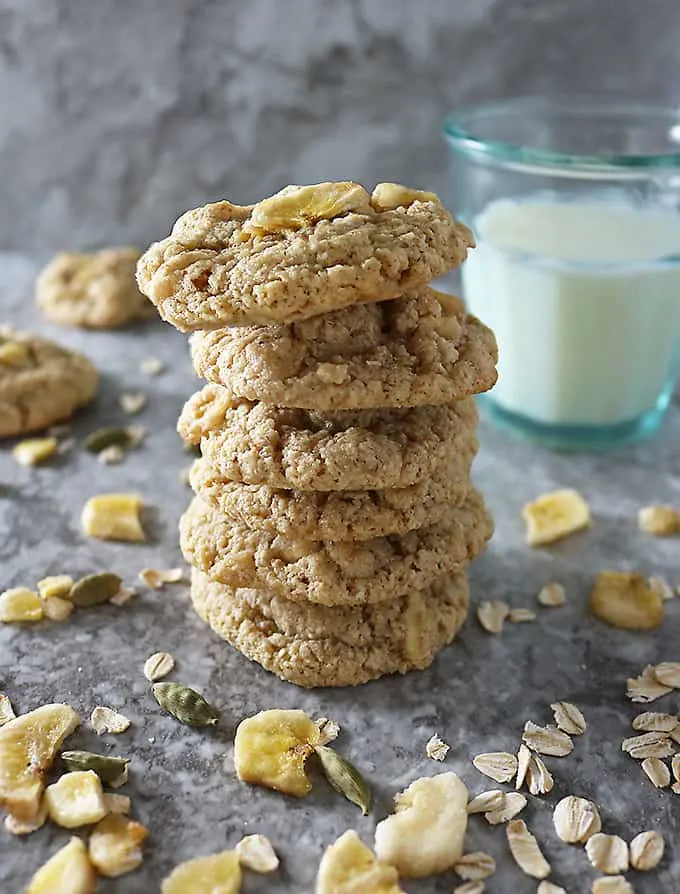 Last fall, ripple-filled chocolate chip cookies seemed to be all over my Instagram feed. Refereed to as "pan-banging chocolate chip cookies" by their creator, Sarah Kieffer, these cookies were being made and remade and reshared.
What really stood out about these cookies were the numerous crispy ripples that came about through a process of freezing the batter and then banging the cookie sheet/pan in increments during the baking process. The resulting cookies were said to have crispy ridges and a soft center. And, I was pretty darn smitten with these cookies. So, as I usually do, I saved the recipe on Instagram. And then managed to forget about them completely during the selling of my old home and the bedlam that ensued.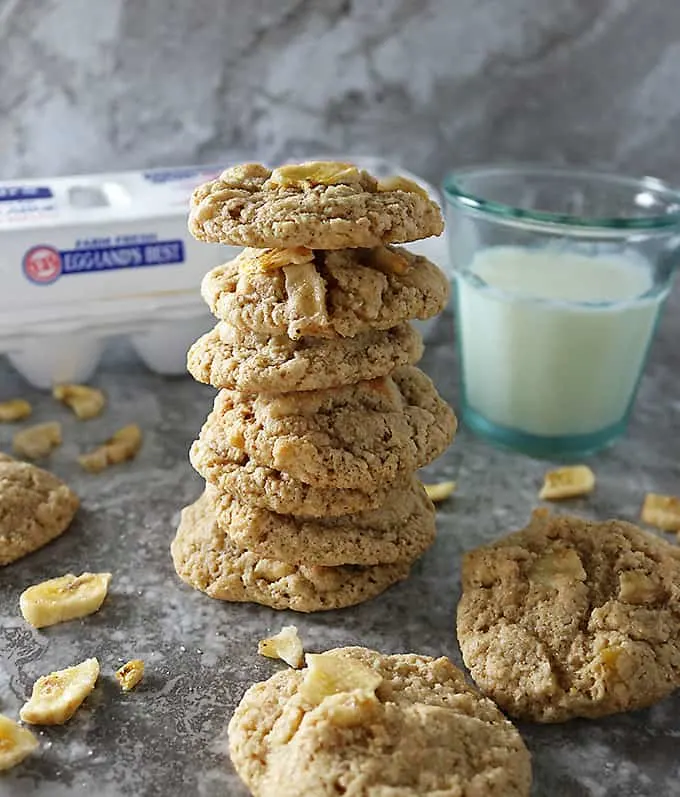 Today, I was trying to organize my many saved IG posts and guess what? Yup – I bumped into those pan-banging chocolate chip cookies again! Today I figured I'd give those cookies a quick try. But, alas, I didn't have flour, or butter, or even chocolate chips – and, I call myself a food blogger?!?!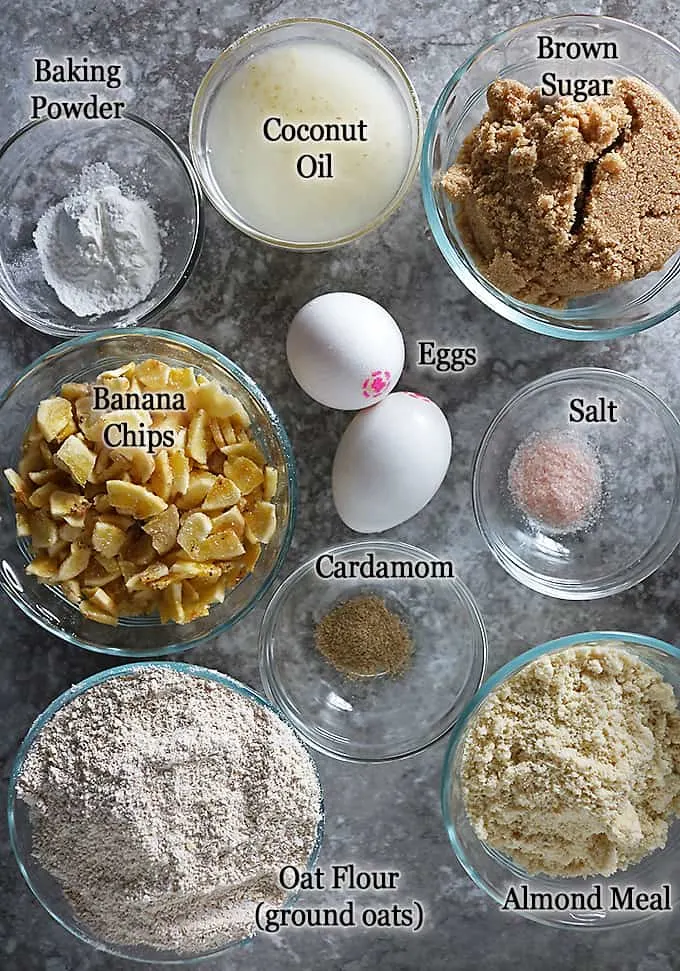 As I always have a case or two of Eggland's Best eggs hanging around in my fridge, I figured I'd sub in ingredients to make some pan banging gluten free, butter free cookies! A quick look through my pantry and I came across a bag of banana chips and figured I'd sub them in for the chocolate chips. When I mixed up my gluten-free, butter free dough, it smelled like it was missing something, so I added in some cardamom.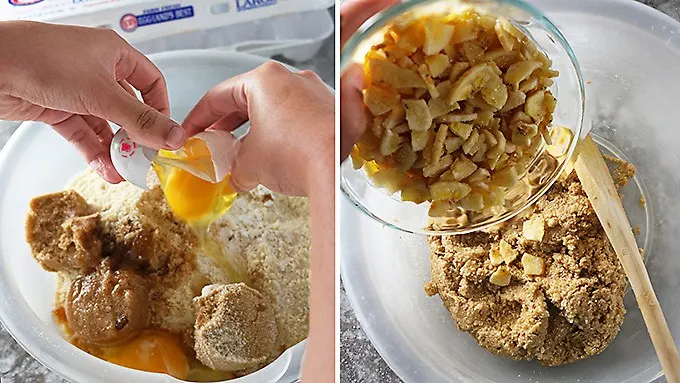 Then, I tried following the steps involved in those pan banging cookies. First, I froze the dough and then I tried banging the pan during the baking process of these Oat Banana Chip cookies. And found that maybe I just made way too many substitutions. Duh!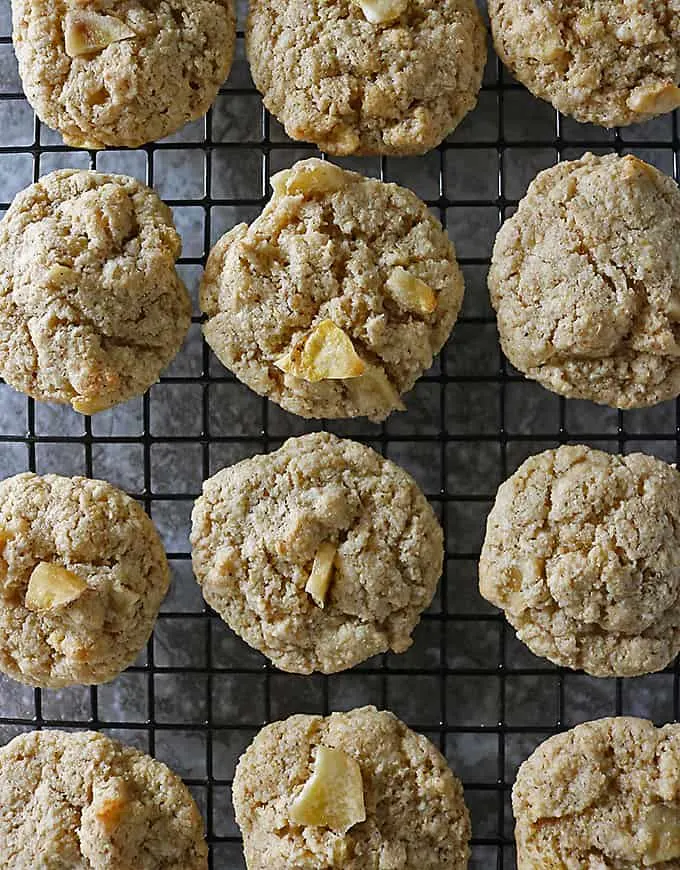 I didn't have rippled Oat Banana Chip Cookies, I had thinly spread out, super sweet, ones! At this point I figured I'd abandon my idea of rippled edges and just work on making some tasty, yet gluten and butter free, Oat Banana Chip Cookies. I love eggs too much so chose not to make these vegan cookies. And, when It comes to eggs, Eggland's Best is my only choice.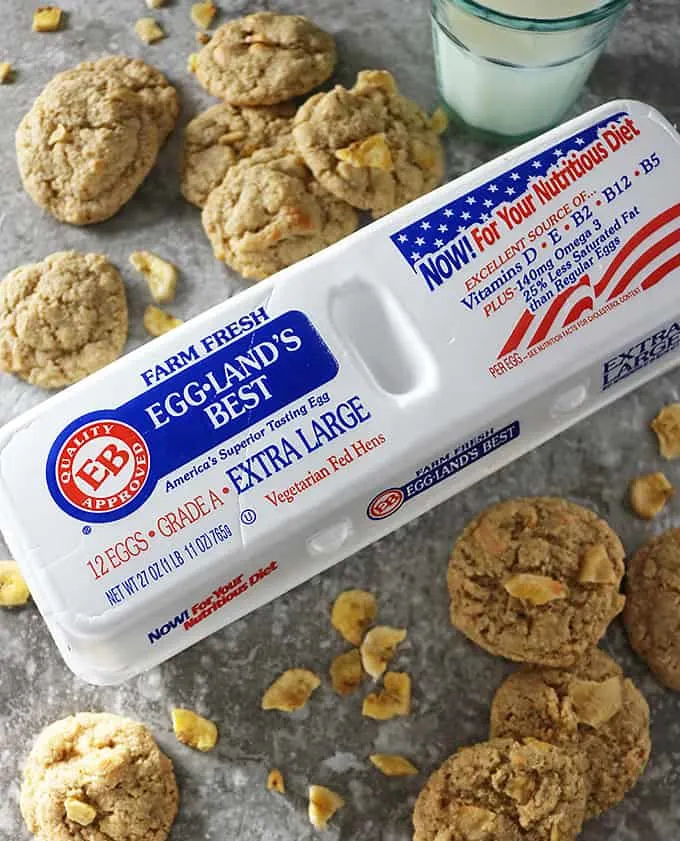 I make sure I give my small family the best by always using Eggland's Best eggs! Truth is Eggland's Best eggs are superior. After all, their catchphrase IS "Better taste. Better nutrition. Better eggs.®" EB Eggs have more of the delicious, farm-fresh taste you and your family will love – no matter how you cook them.
EB Large Shell Eggs have:
10x more vitamin E
6x more vitamin D
3x more vitamin B12
More than double the omega-3s
25% less saturated fat
38% more lutein
Excellent source of vitamins B2 & B5
And, only 60 calories!
By the way, a complete list of the vitamins & nutrients in EB eggs can be found here: http://www.egglandsbest.com/superior-nutrition/nutritional-benefits-eb-eggs/ And, a complete nutritional breakdown of Eggland's Best eggs versus ordinary eggs can be found here: http://www.egglandsbest.com/superior-nutrition/eb-eggs-vs-ordinary-eggs/
I ended up making a second batch of these Oat Banana Chip cookies that turned out to be a bit too puffy and not sweet enough and then ended with a third batch that seemed just right.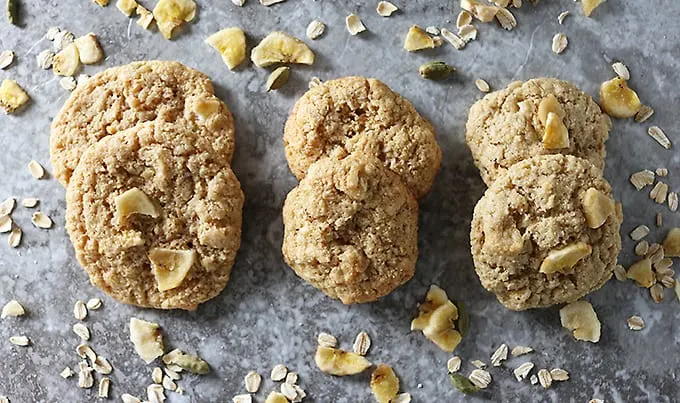 If you happen to fancy this recipe, let me know what you think by leaving a comment and rating below. If you make this recipe, please post a pic on INSTAGRAM -tagging @savoryspin so I can see! For more recipes and ramblings, like us on FACEBOOK and follow along on PINTEREST!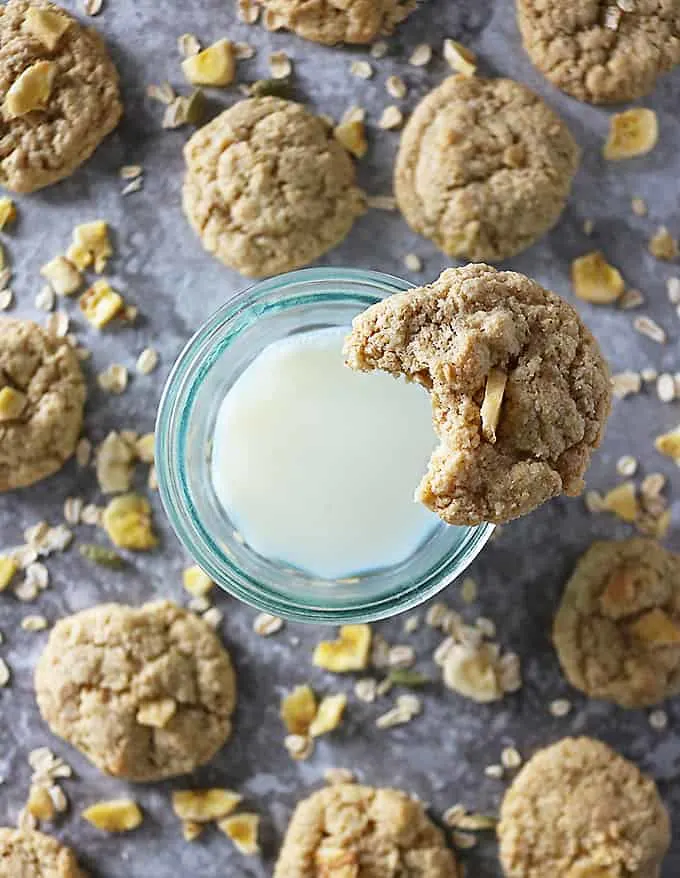 Please head to Eggland's Best to grab this recipe!