These gluten-free oatmeal cookies get made over and over again in our home! Sometimes, nuts are added in; sometimes, they are dipped in chocolate; sometimes, they are crumbled over a bowl of frozen yogurt. Most-times, they are are favorite!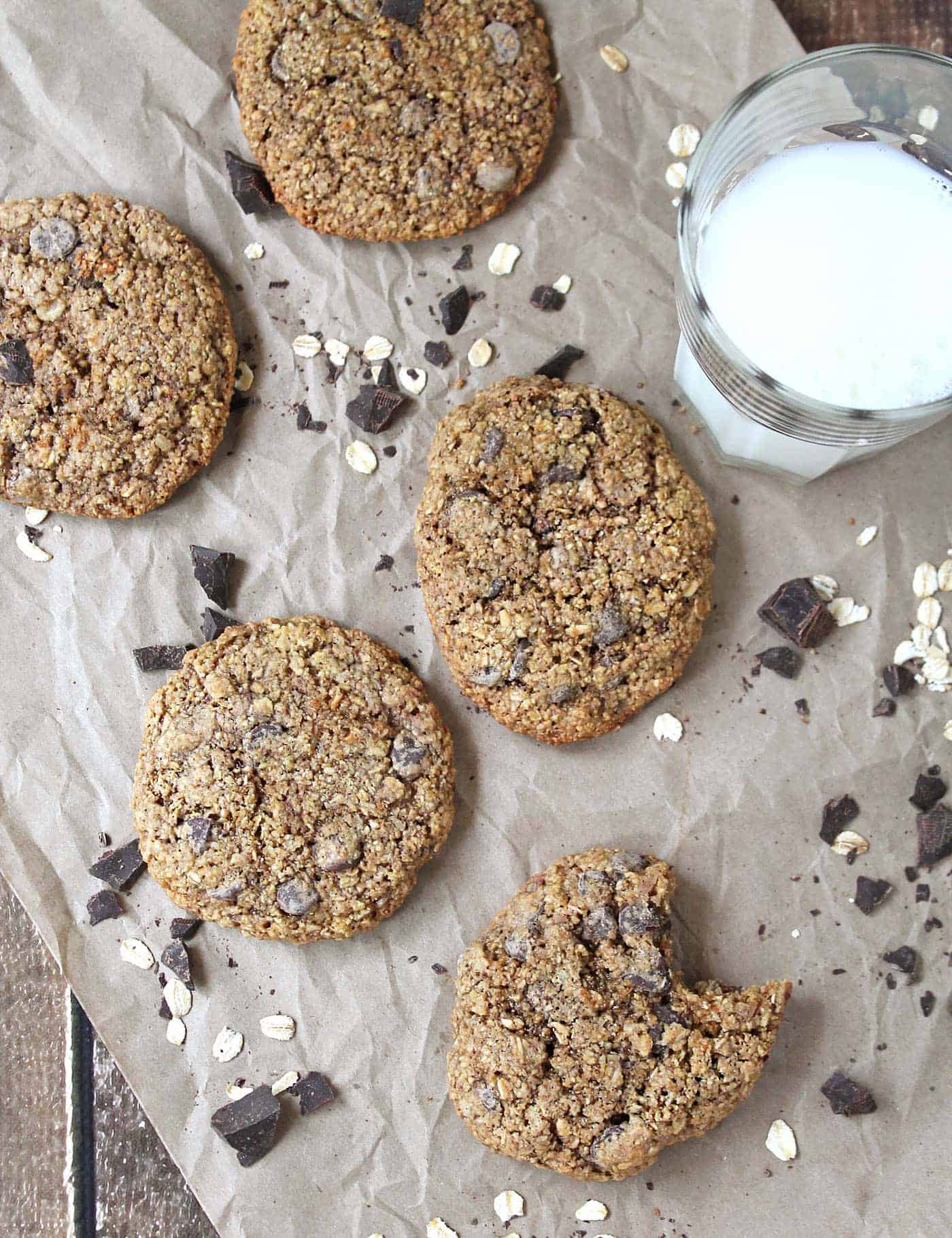 About 10 years ago, when I first started making oatmeal chocolate chip cookies, I had a lot of "spreadage"! Now, I am not a trained chef or cook of any sort, so, I might not quite be down with "chef-speak" or "cooking lingo", but; the first time I made an oatmeal chocolate chip cookie, I placed a circular piece of dough that was roughly a little less than an inch in diameter in the oven – and out came a cookie that was about 4 inches in diameter and so totally flat! While it wasn't a failure in the taste department – it just spread into the cookies surrounding it – almost making up a splattered cookie cake of sorts!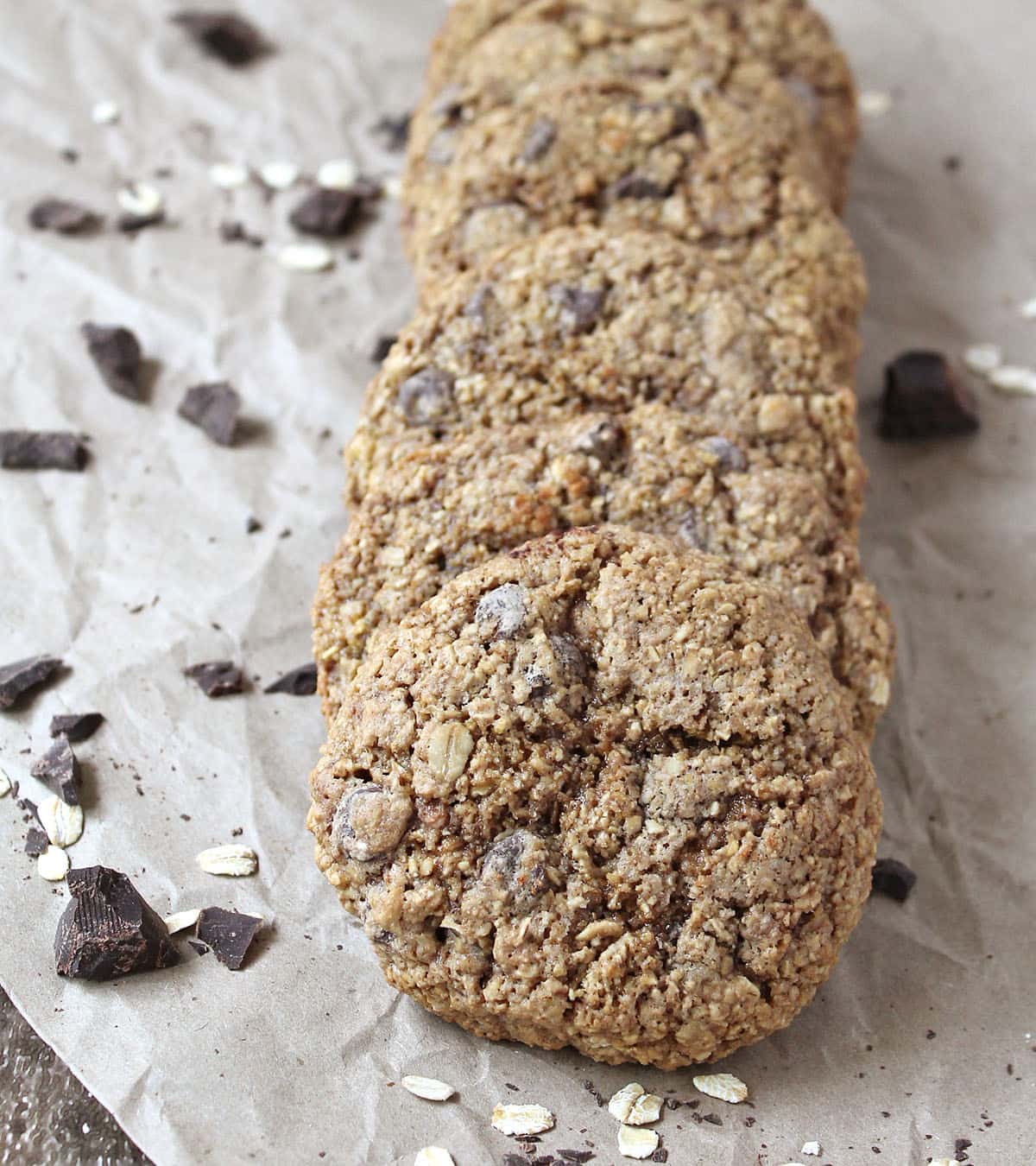 In those early years, I think I started falling in love with baking as I totally enjoyed eating my failed attempts at perfecting an oatmeal chocolate chip cookie. Now, I could have looked for a recipe online and duplicated it, but – what's the fun in that -right?! When it comes to baking, even though I might stumble on something that has been done before; for me, there is no bigger thrill than putting a concoction in the oven and having something pop out that looks and tastes way better than I was expecting it to!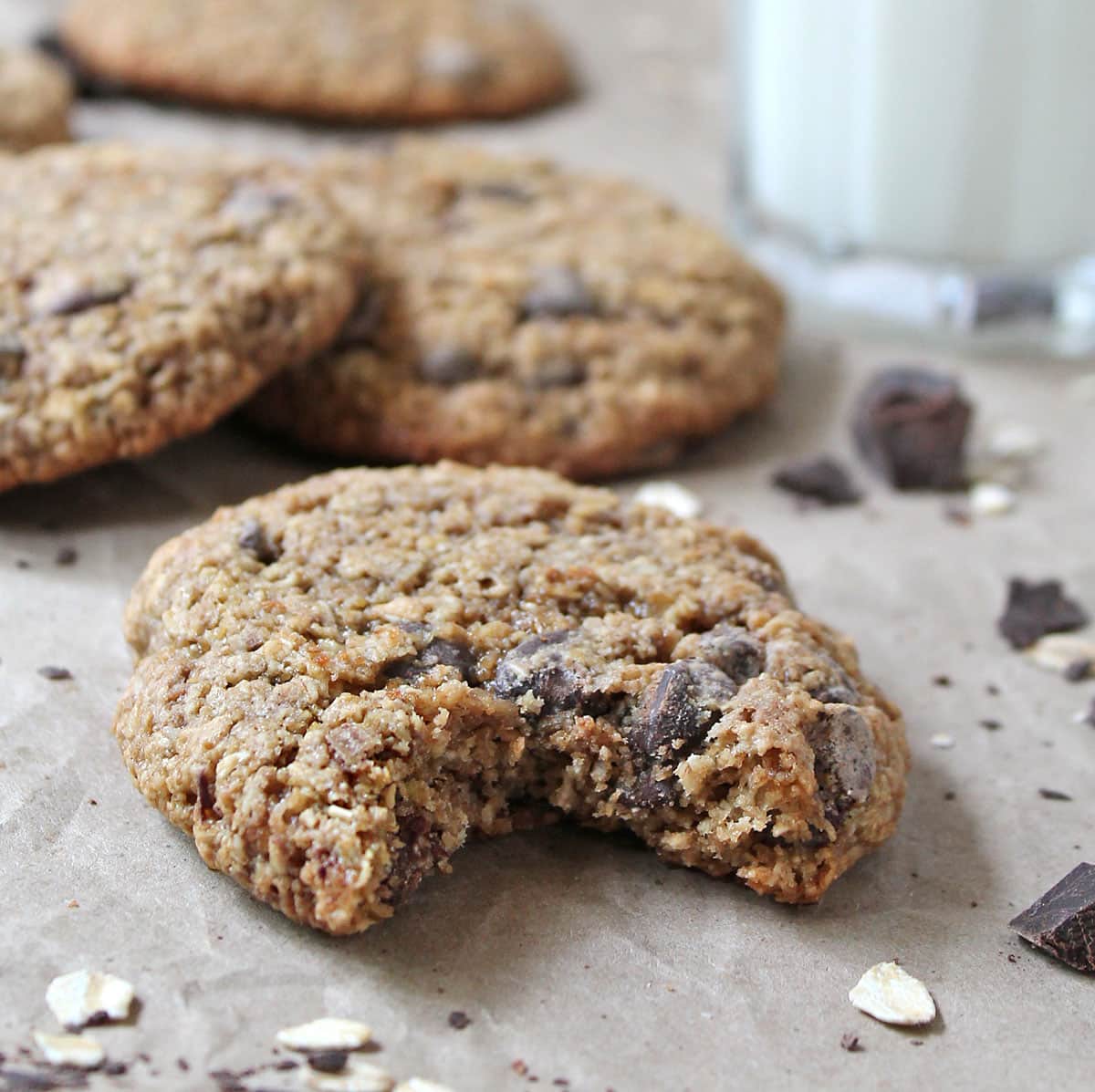 All those failed attempts in those early years helped me eventually come up with an oatmeal chocolate chip cookie that is a favorite in our house these days! With just 7 ingredients that include gluten free oats, brown sugar, salt, baking powder, eggs, chocolate chips and butter; these cookies are not only super easy to pull together, but they sure can quell a wicked sweet tooth like mine! They are also easier on the stomach if you happen to have a gluten sensitivity – provided you use oats that have been certified gluten free.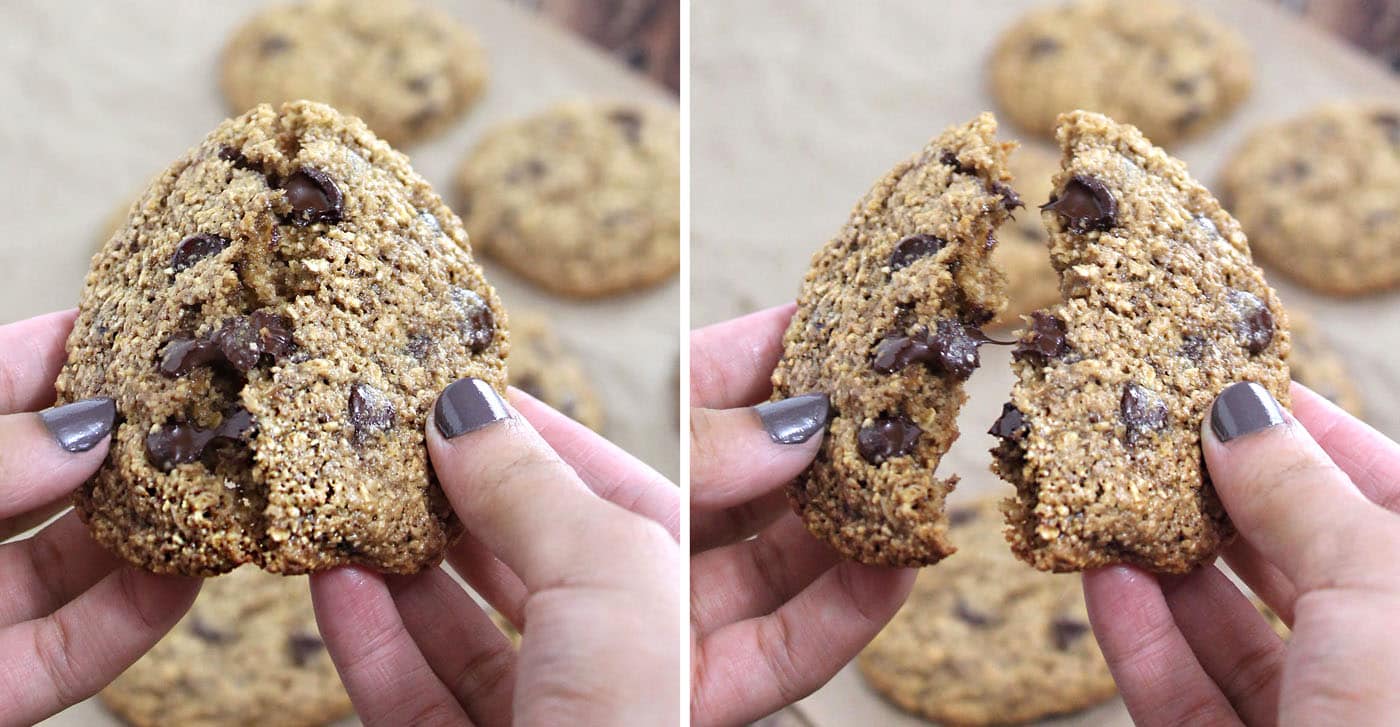 Somedays, I substitute coconut palm sugar for the brown sugar, and coconut oil for the butter, to make a healthier, gluten free, treat that my daughter and I can enjoy for breakfast! My daughter isn't a huge fan of breakfast, but when cookies are involved, she is done with breakfast before I can pour my second cup of coffee
[Tweet "Easy Gluten Free Oatmeal Chocolate Cookies @FoodFanatical @Runninrilankan"]
This Recipe First Appeared on Food Fanatic


Here are a few more Gluten Free Breakfast Cookies that you might enjoy: