No ice cream maker, no problem ~ at least when it comes to enjoying a bowl of this creamy, dreamy, no churn, dairy free, and Vegan Chocolate Ice Cream.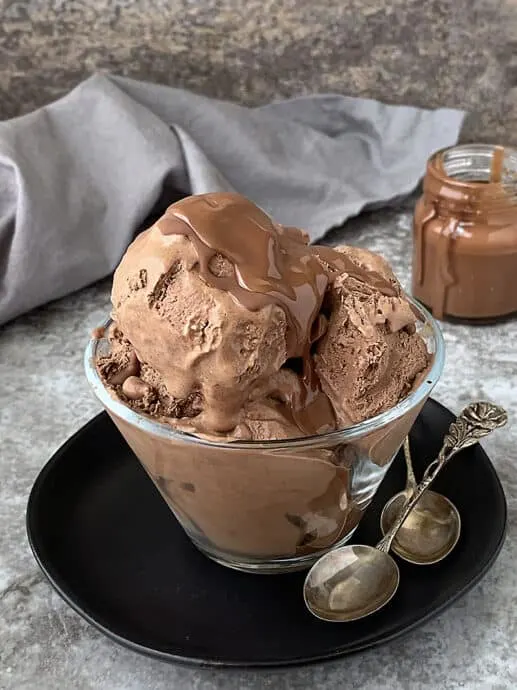 In the summer of 2017, I was beyond thrilled to win an ice cream maker on a 3-day blogger trip.

When I brought that ice cream maker home, my daughter was beyond thrilled to finally have an ice cream maker at home. For us, the summer of 2017 was the summer of ice cream as we dubbed "ice cream" one of our food groups!
We religiously chilled the bowl and made everything from dairy-free Oreo ice cream to coconut ice cream with all our favorite chocolate bars in it. By the end of that summer, we were ice-creamed out ~ almost!
Then life happened. My daughter started college, I sold my house. I moved into a small condo near my daughter. Then, 15 months after, I moved again to the town-home I am in now. And now, we are hoping to make another move within the next 6-8 months.
Moving this much has not left a lot of time for chilling ice-cream-maker-bowls. Nor going through the process of making ice cream in an ice cream maker.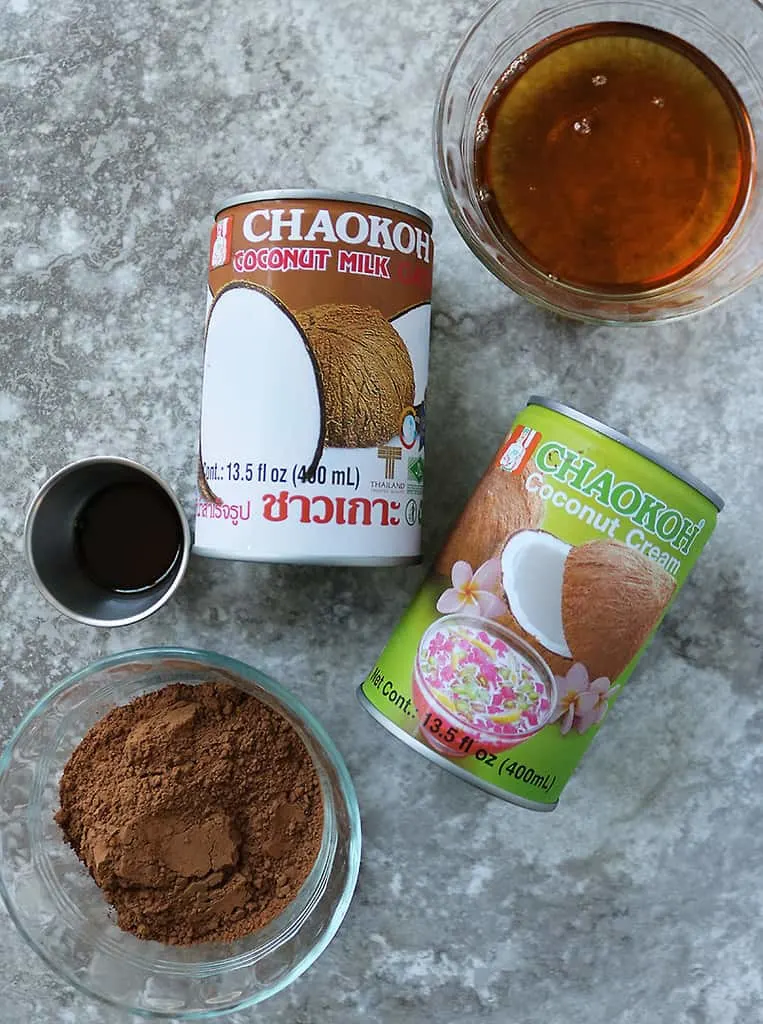 My choice for making dairy-free ice creams:
Especially since I realized that all you need to make some luscious dairy-free ice cream is full fat coconut milk and some coconut cream or coconut condensed milk.
So, I let that ice cream maker move on to a home with 2 little boys who I know are giving that ice cream maker a workout right now.
These days I have gone back to my pre-summer-of-2017 ice-cream-making ways. I love super creamy, dairy free, ice creams that I can easily mix up and enjoy. And, I usually opt for luscious, indulgent ice creams like this chocolate one with melted chocolate, or this dairy-free boozy one.
But, from time to time, I like my ice cream on the healthy side. So, when those times hit, this Vegan Chocolate Ice Cream is my favorite go-to.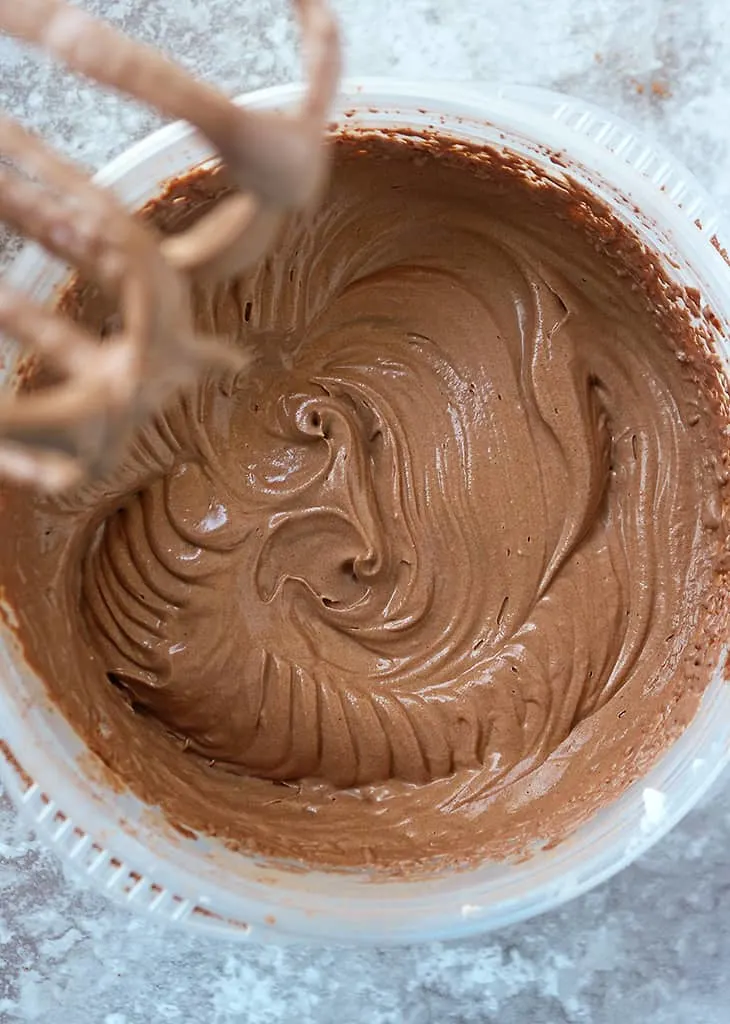 Why is this Vegan Chocolate Ice Cream our favorite?
It is lusciously creamy. More dreamy than Doc Mc Dreamy. And, blow-your-socks-off delicious! I used only 5 ingredients to make this dairy-free ice cream:
1) Coconut milk (I so love Chaokoh coconut milk products and usually use them in most recipes, by the way, this is an affiliate link),
2) Coconut cream,
3) Maple syrup,
4) Vanilla Extract, and
5) Unsweetened cocoa powder.

I usually just whip up all the ingredients together and chill it overnight. Then I take it out and let it sit on the counter while my daughter and I eat dinner and enjoy a scoop or two of this after dinner with this homemade chocolate magic shell.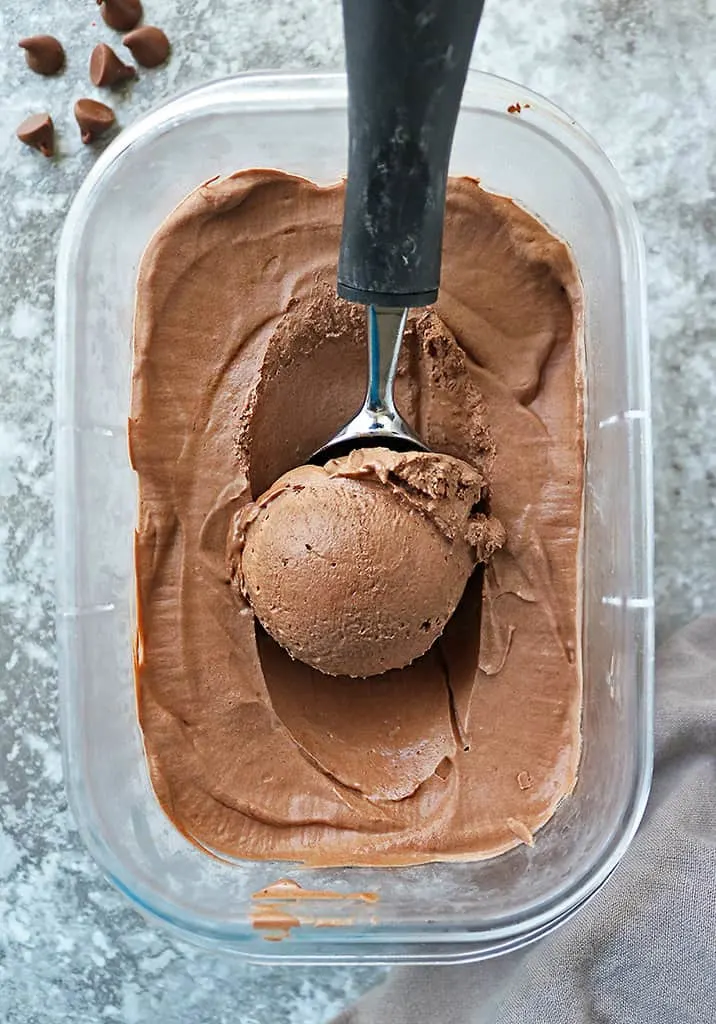 Please do let me know if you try this recipe by leaving a comment and rating below and tagging @SavorySpin on Instagram or Facebook.