This Dairy-Free Chocolate Cashew Pudding is a favorite in our home. It involves no baking or cooking and I'm hoping it will become a favorite in your home as well!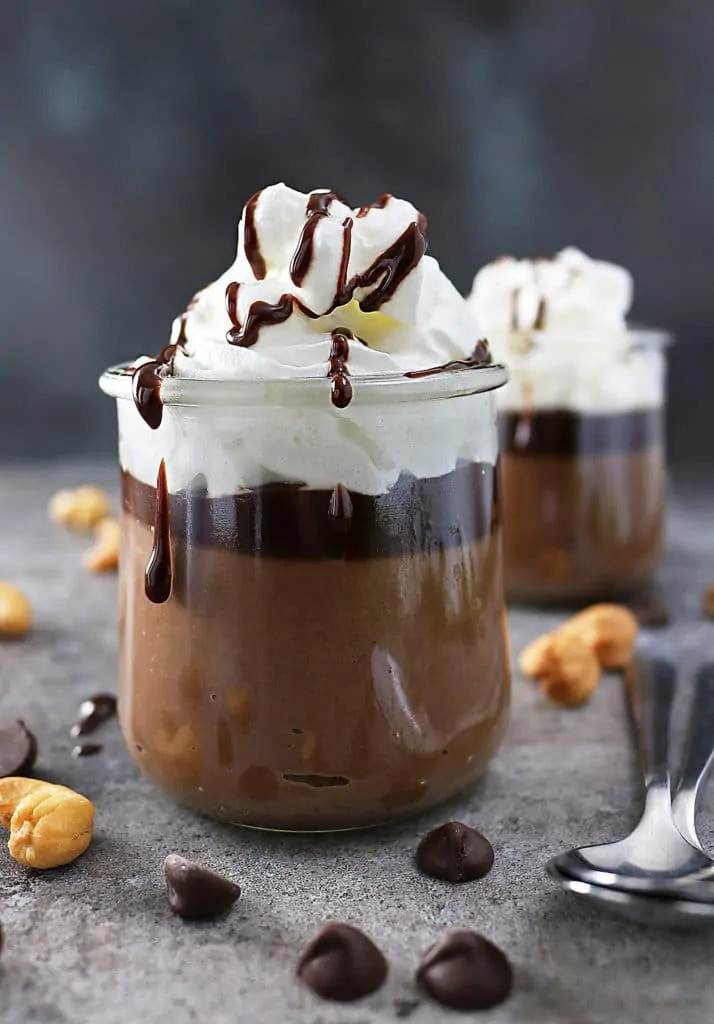 This chocolate cashew pudding is a rich and delicious treat. With just 7 ingredients, you can whip this up in a jiffy! And, what I mean by "jiffy" is throw all the ingredients into the blender, blend until smooth, top with dairy-free topping if you like, and dig in!
If you have a good blender, this dairy-free pudding can be blended until it is lusciously creamy. However, if your blender has a hard time grinding nuts, then this dessert might end up a bit "textured".
But, creamy or textured, this is a delicious, dairy-free treat that we have enjoyed over and over again.
In fact, when my daughter was in high school, the teacher in her home economics class had the students make this dish for one of their demos. She even wrote and told me that she and her students enjoyed it immensely!
---
*This post on Chocolate Cashew Pudding was originally published in September 2014. I have updated it with new photos and I am republishing it today. The content below is from the original post.*
I have found that sometimes sitting on a fence can get quite comfortable…minutes turn into months…and yup, I am still sitting there!
I got on the fence regarding making a big purchasing decision between a nut-grinding blender or a high-powered food processor months ago! I have been doing so much research…
And, I am still using my no-name, quirky blender. It was getting the job done just fine, which made me just put off making a decision; but lately, it's not doing so well with nuts.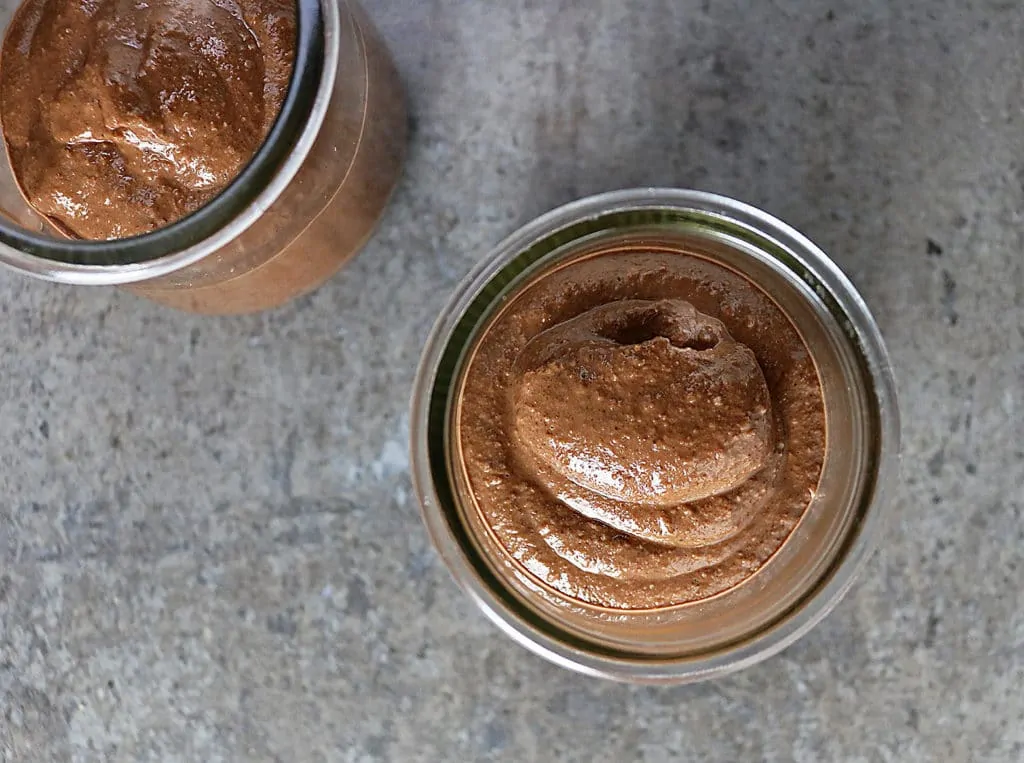 So, last Thursday, when I posted this Mystery Ingredient Chocolate Pudding, I sure was hoping y'all would see the grainy texture of cashews in that spoonful…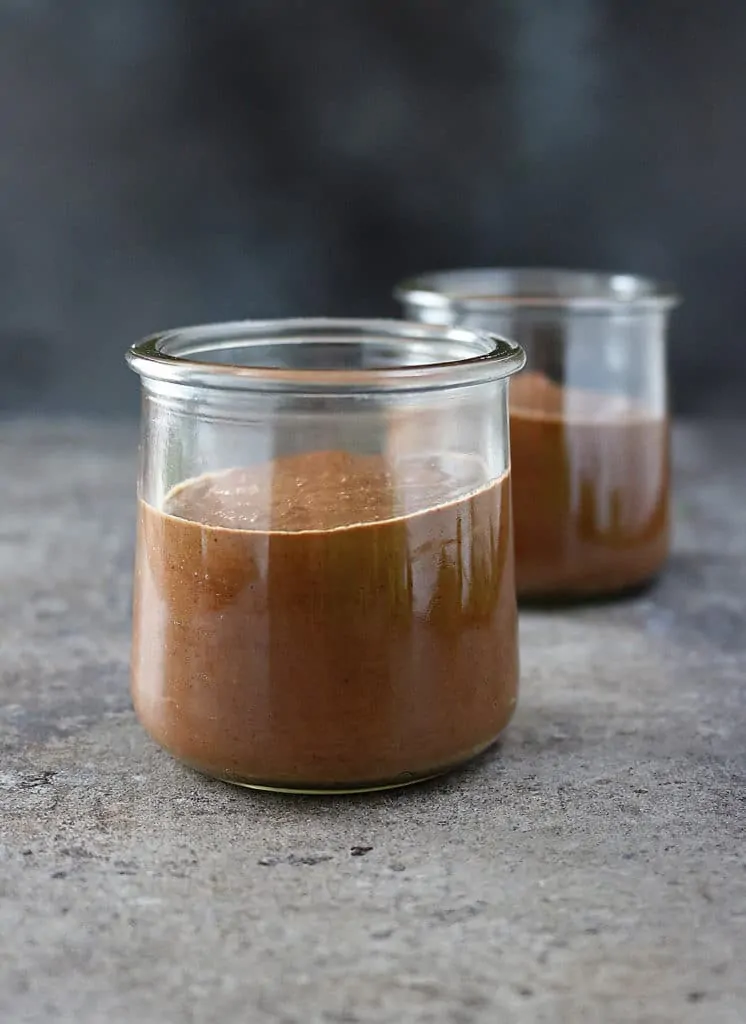 And, Helen @ Scrummy Lane did!!! Kudos lady – virtual fist bump and high fives and hugs and hip hip hurrahs all around!!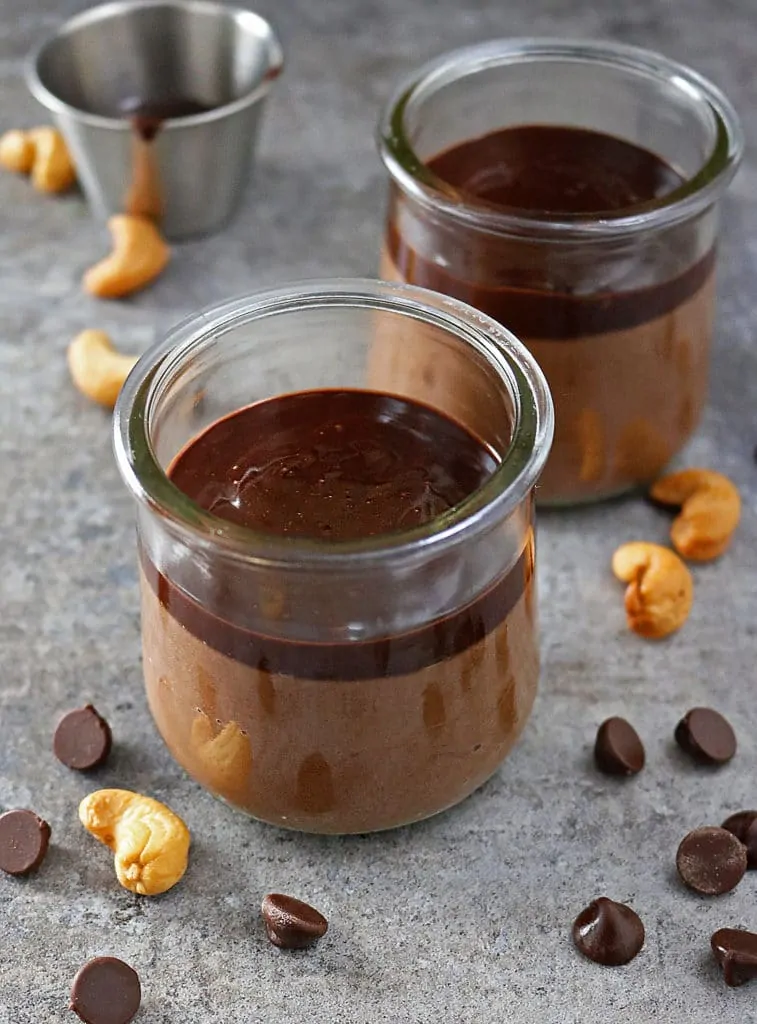 To all of y'all that entertained my need for games and played along – thank you ALL!!!
As a kid, my mom fixed me avocado pudding on a regular basis, when I was able to make it for my self I started adding chocolate to it (a few times, I even added protein powder to it and amped it up – so, all of y'all that guessed avocado – y'all were right about most of the chocolate pudding bowls I make.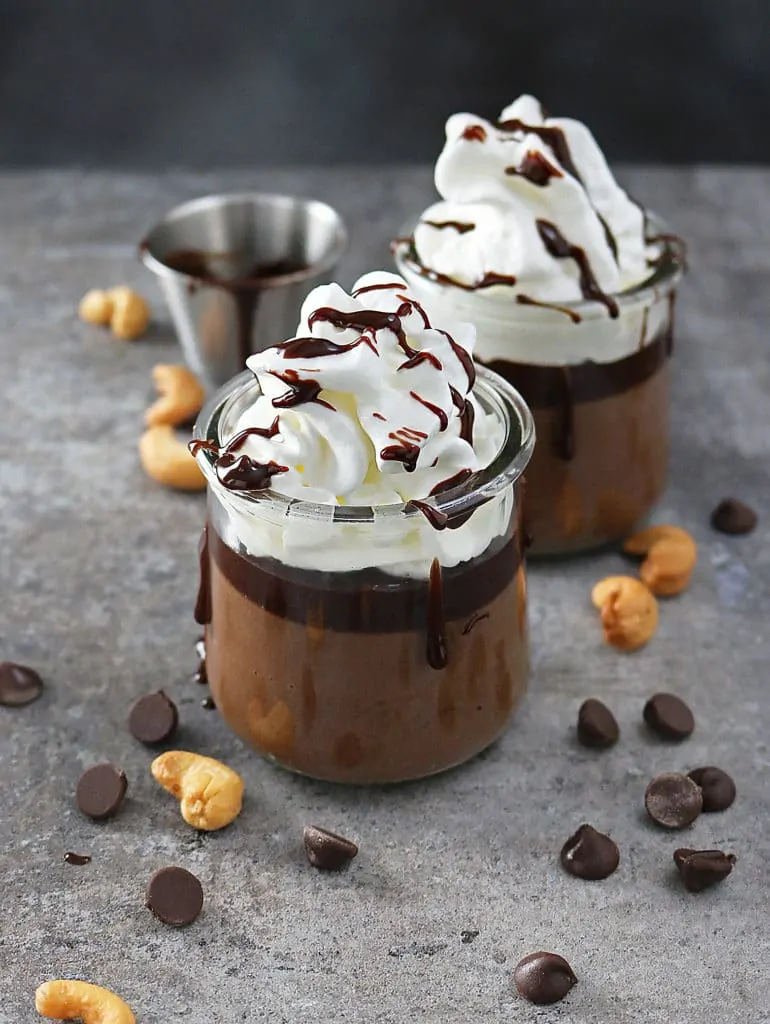 But this time, after making this Non-Dairy, No Bake, Chocolate Cashew Cake, I figured I would experiment some more with cashew cream, and ooh-la-la – this was one delightful bowl of chocolate!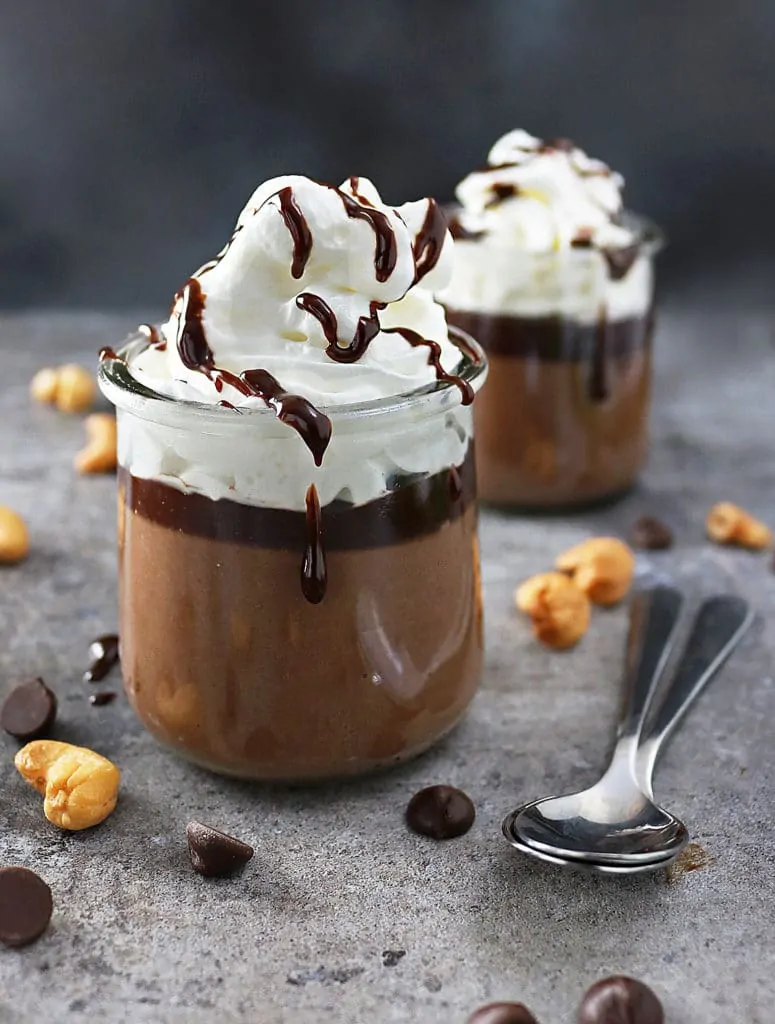 So sorry to have kept y'all waiting so long for this reveal – I attended my very first Food Blogger Conference on Friday and did not pre-plan a post.
As for the conference, it was AH-MAZING to meet in person some lovely people who comment on here and who I have interacted with online…and…there was so much delicious food…and…so much information…I don't think 8 hours have ever gone by as fast for me, as they did on Friday!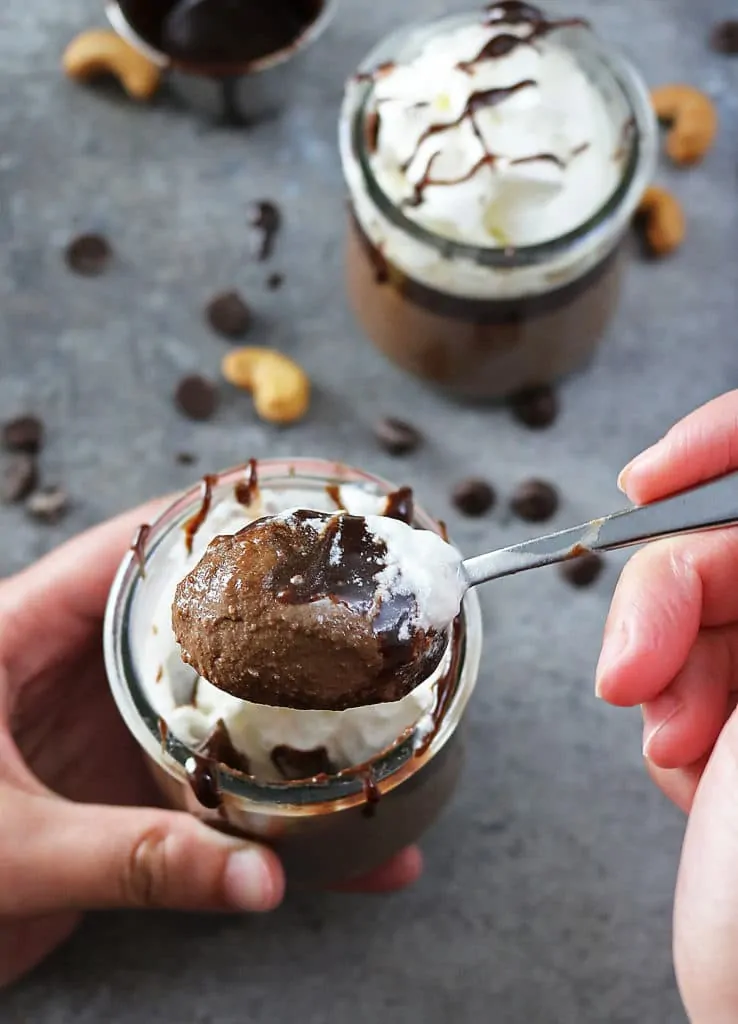 Happy, Happy New Week Y'all! And thanks again for playing along!
If you love this, then also check out this easy 3-ingredient chocolate mousse!