This 3 Ingredient Chocolate Mousse is an easy, quick, decadent treat to whip up when that chocolate craving hits. This delightfully creamy treat is made without any eggs or heavy cream and does not require any cooking.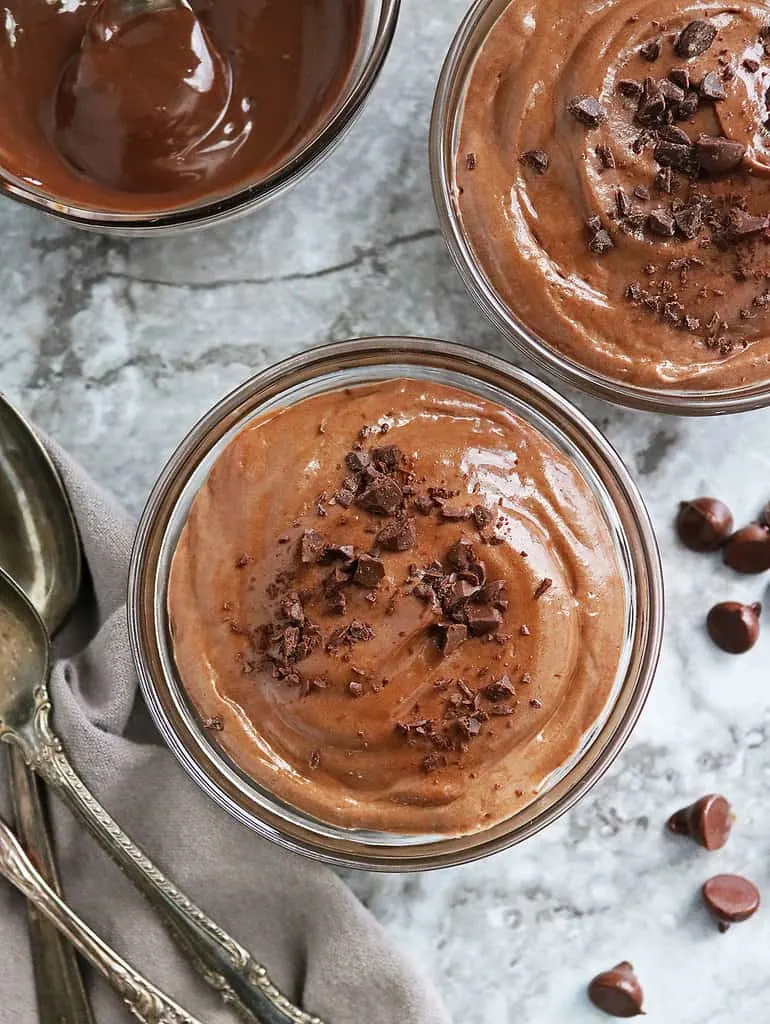 This 3-Ingredient Chocolate Mousse is one of my favorite treats. I love it so much because it is absolutely delicious. It is perfect for satisfying a wicked chocolate craving. And it is so easy to make.
Usually, I make a small batch to enjoy during the week. Some days, I enjoy it with a cup of coffee mid-afternoon. On other days, I savor it with a glass of port, after dinner.
As this concoction is made without any eggs or cream, technically, it might not fall under the mousse category.
However, this treat is a lot airier and lighter than any chocolate pudding I have had. As a result, I opted to designate it as a mousse than a pudding.
And, you probably already have all the ingredients at home with you right now to make a batch of this 3-Ingredient Chocolate Mousse.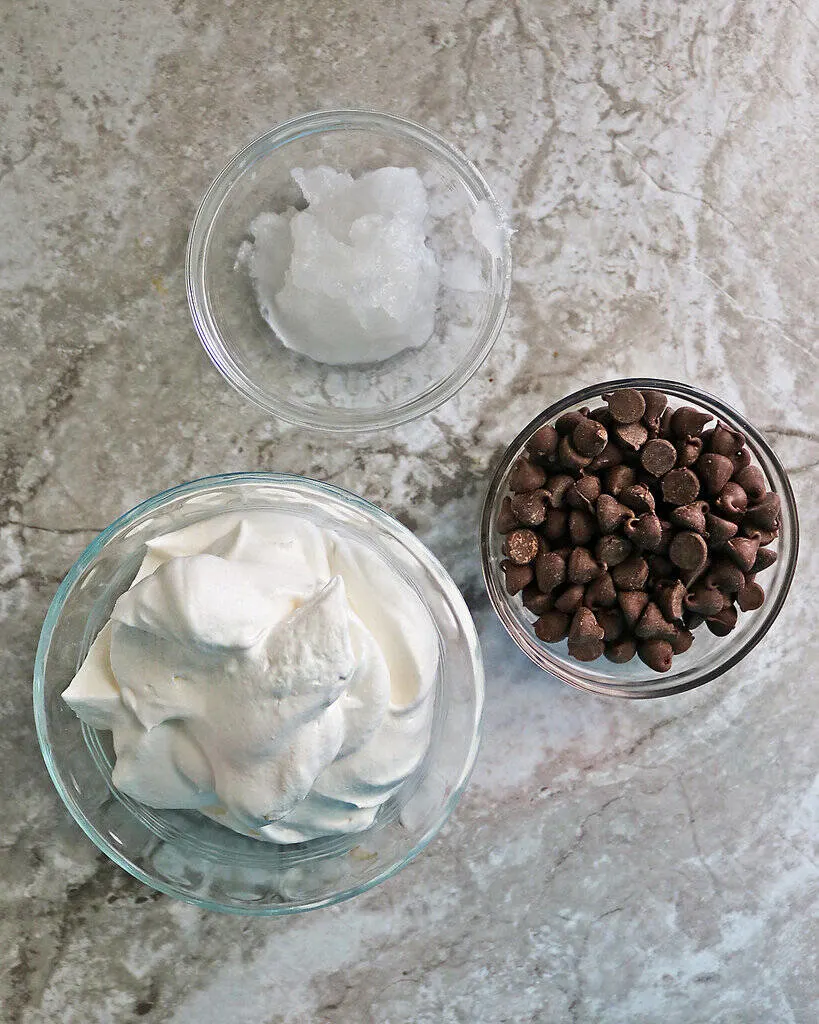 What are the ingredients needed to make this 3-Ingredient Chocolate Mousse?
The 3 ingredients needed are:
Semi-sweet chocolate chips
Coconut oil
Cool Whip or any pre-packaged whipped topping
Once you have gathered your ingredients, assembly is so simple. You only need a large bowl, a spatula, and a microwave or some other way to melt the chocolate chips.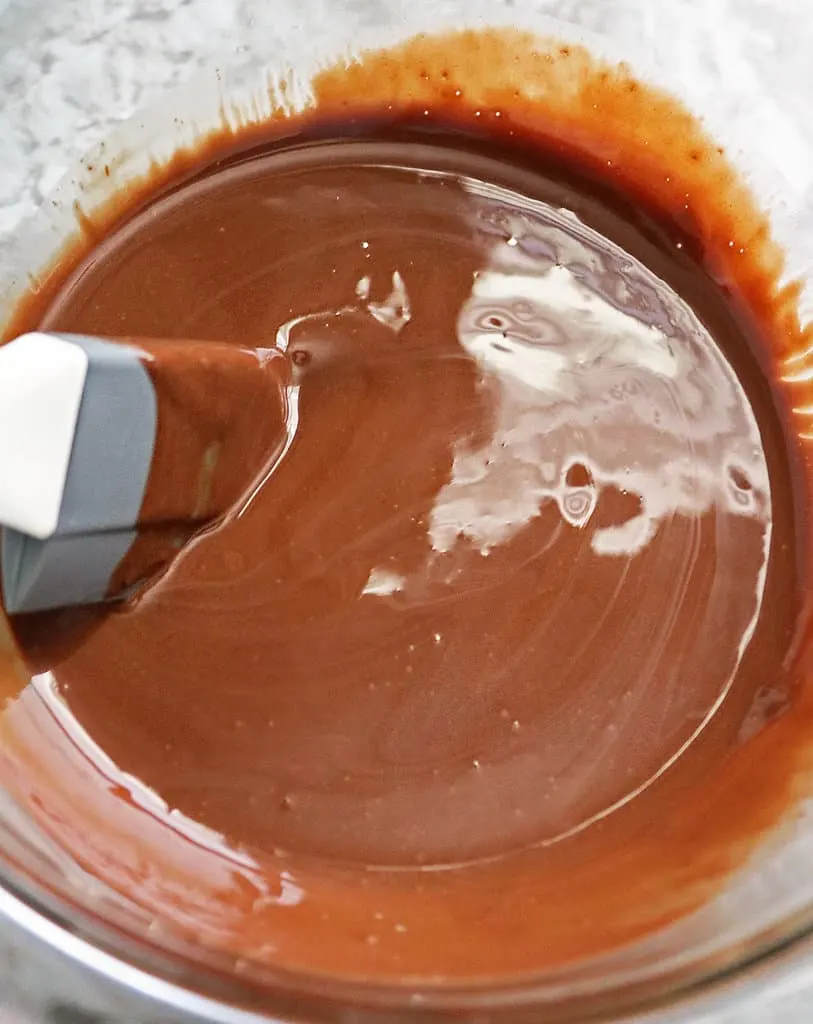 How to make this chocolate mousse:
First off, add the chocolate chips and coconut oil to a large microwave-safe bowl.
Place this bowl in a microwave and microwave for 30 seconds on high. Now, all microwaves are different. When I made this at my boyfriends' place, it took 50 seconds for the semi-sweet chocolate chips to melt
With that in mind, after 30 seconds, you might want to remove the bowl from the microwave and run your spatula through the melted coconut oil and chocolate chips. If the chips do not hold their form and easily mix with the coconut oil, then you do not need to microwave this longer.
However, if the chips hold their form, then microwave this at 10-second intervals. Make sure to check to see if the chips have melted and mix easily between each 10-second interval. Because if the chocolate chips burn, then you will have to start from scratch, as it is hard to try to make this mousse with burned chocolate chips.
After that, the whipped topping will be added in.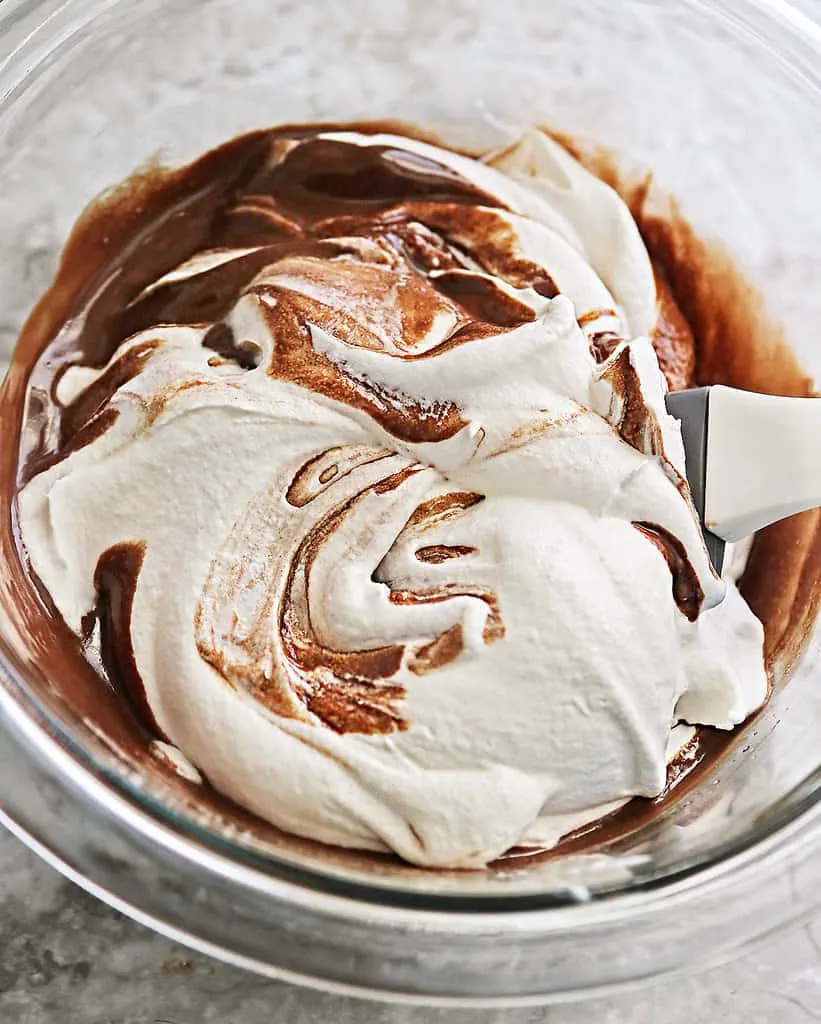 At this point, it is important to not use a handheld electric mixer or spoon.
All you need is a silicone spatula. With a spatula, gently fold the cool whip into the melted chocolate. I have noticed that folding the cool whip into the chocolate results in a more airy and more light chocolate mousse.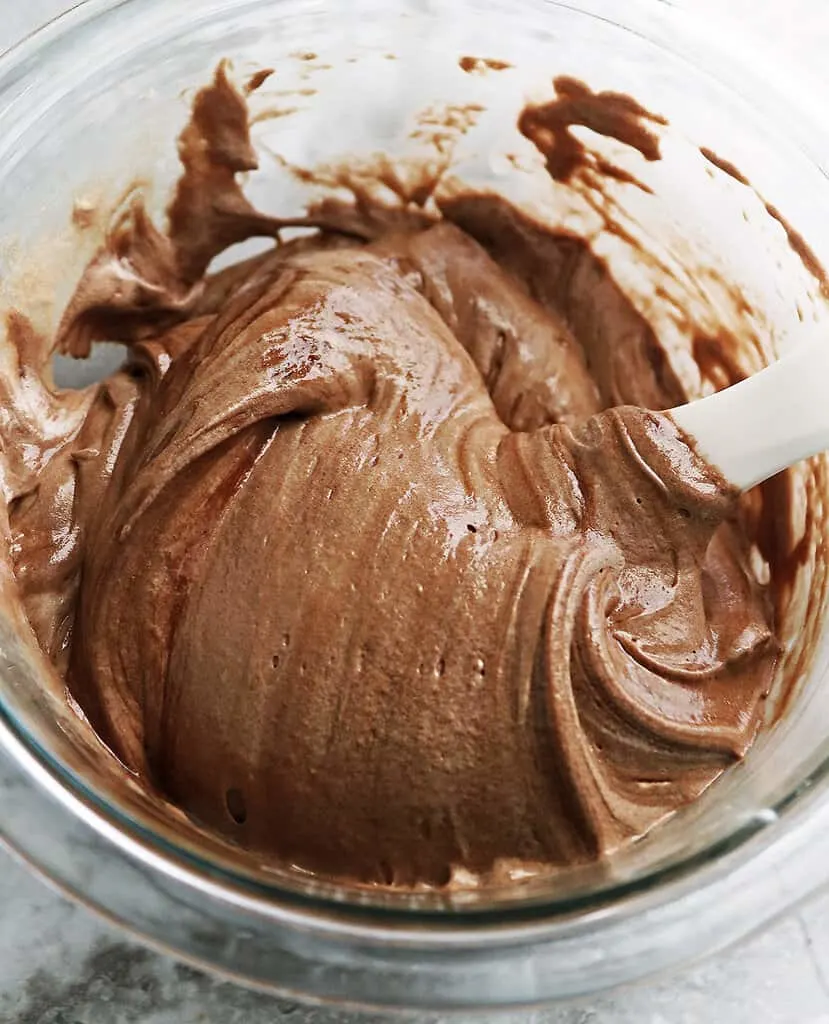 After the cool whip and melted chocolate and coconut oil are well incorporated, you can divide this mixture into 3 small bowls.
Now, you can enjoy this delicious chocolate concoction as is at room temperature.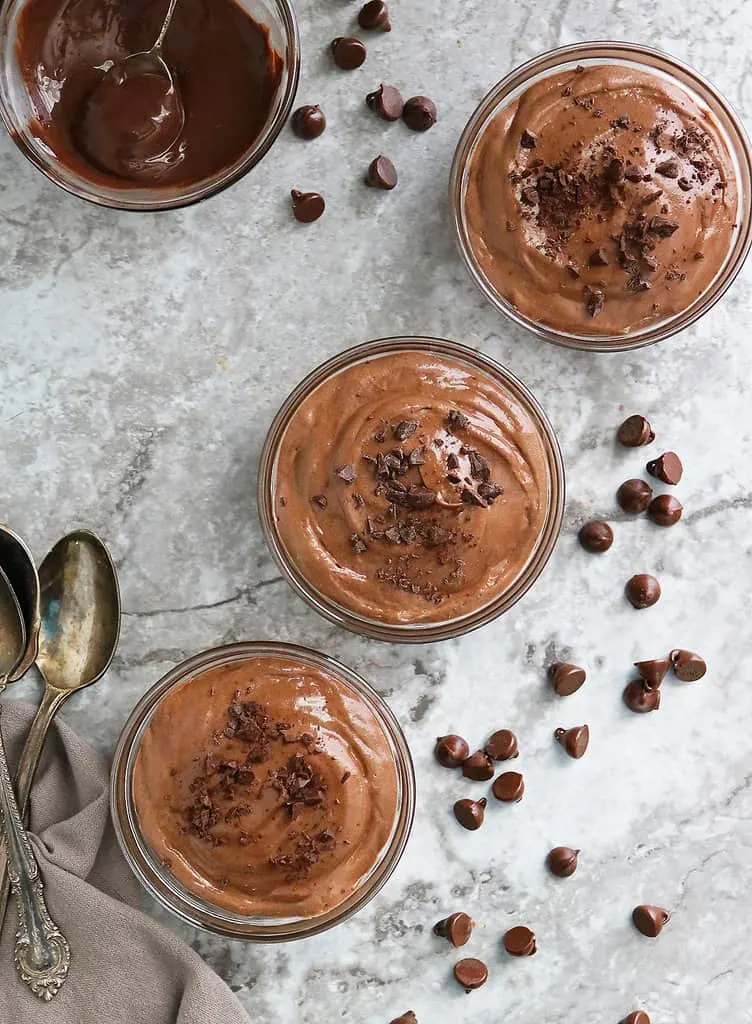 Or, you can decorate it with some chopped chocolate and/or some melted chocolate and dig in.
You can also store this 3-ingredient chocolate mousse, covered, in the refrigerator to enjoy during the week. As I mentioned before, this chocolate mousse is heavenly with some coffee as an afternoon pick-me-up. Or, with a glass of a sweet port for dessert.
There have been times when I made this chocolate mousse and used it to "frost" this grain-free chocolate cake. Yes, it serves as a delicious "frosting" too!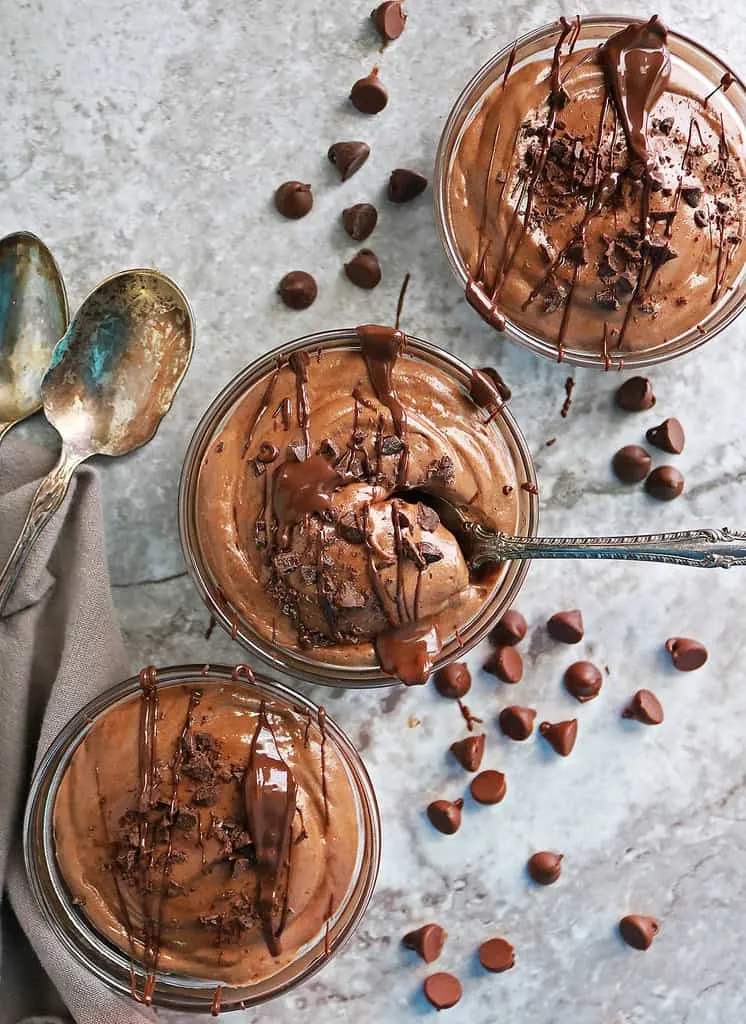 As I used Cool Whip in this treat, it cannot be categorized as dairy-free. Though, a little nugget of information I happened on recently was that the original Cool Whip was made without any dairy at all. But, in 2018, the recipe was changed to include dairy components.
If you would like to make this dairy-free, you could use Truwhip instead of the Cool Whip. I have not tried other dairy-free whipped topping options, so cannot recommend any others.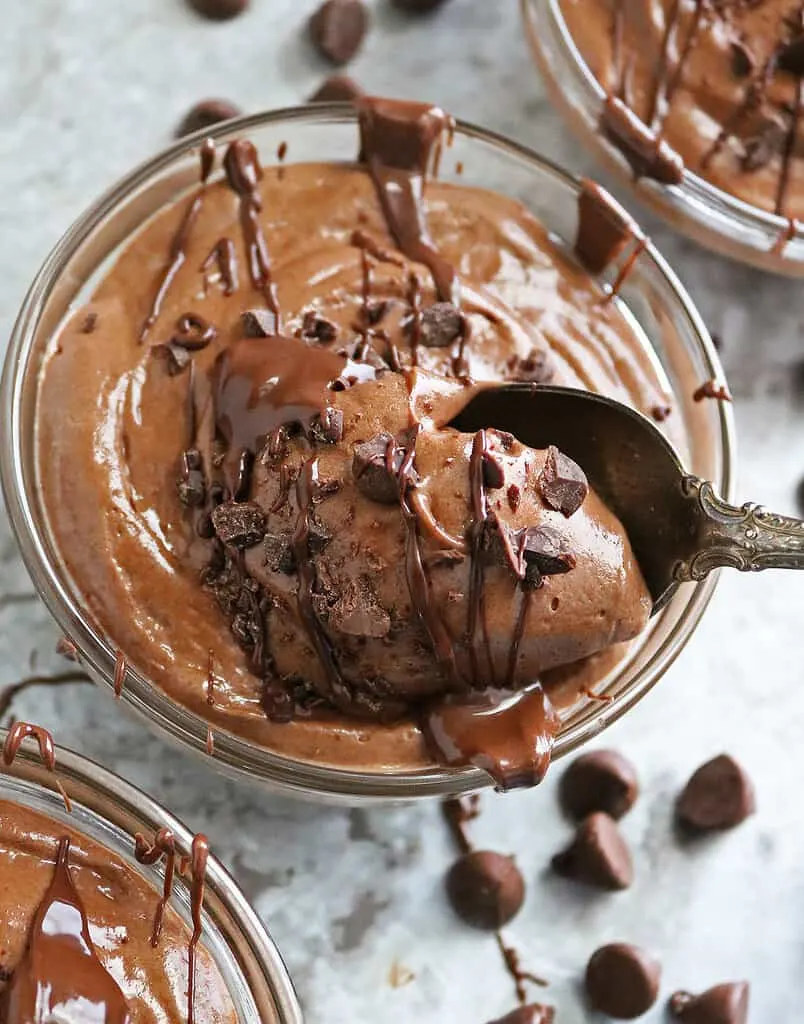 I am going to stop rambling on now. I do so hope you give this recipe a try and I also hope you love this as much as I do.
---
Thanks so much for stopping by. If you make this recipe, please let me know in the comments below what you think of it, or tag your creation on social media with @savoryspin or #savoryspin. For more fusion, spice-filled, recipe ideas, please subscribe and follow me on Facebook, Instagram, and/or Pinterest!