A little bit naughty, a little bit nutritious, these Easy No Bake Chocolate Pistachio Bites are a delicious anytime pick me up!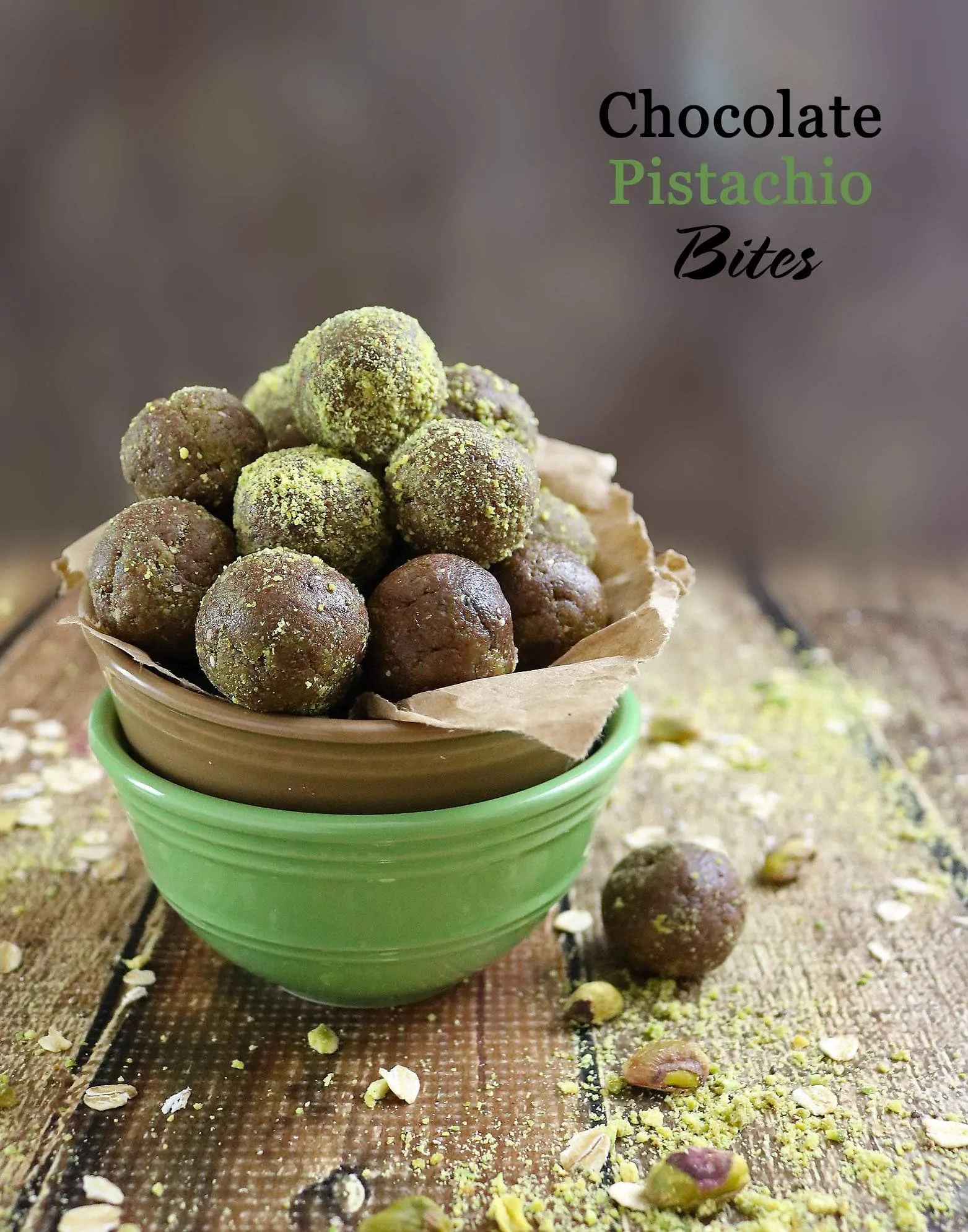 Since its beginning four years and 2 days ago, this little blog of mine has introduced me to quite a few fantabulous bloggers and blogs! And, over these past few years, I've tortuously employed my salivary glands in drooling over recipe after delicious recipe.
However, one question has sprung from all that recipe reading and drooling. And, that is – do I count salt and pepper as ingredients or not? Some include them when they do a tally of all the ingredients that go into a dish and others don't… and am not sure where I stand…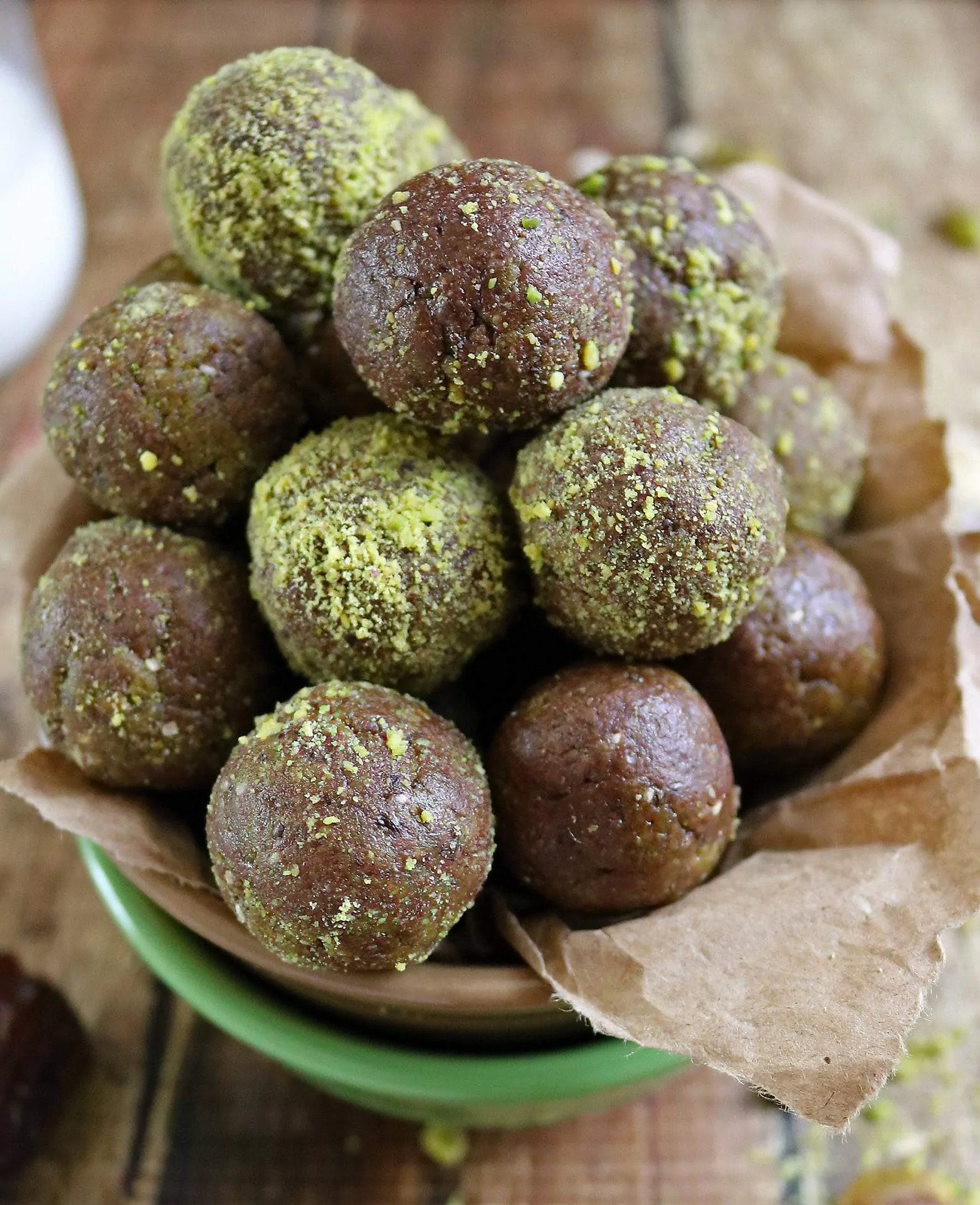 It's kind of like the whole sleep dilemma. My daughter says she can never have too much sleep, with her pulling off 9+ hours every night she can. To support her theory, she likes to bring up the fact that Albert Einstein used to indulge in 10+ hours of sleep!
As much as I love to indulge in some serious shut-eye, too much of it can leave me struggling to get back into my sleep-grove! After a long night of sleep, I end up wide awake the next night, and indubitably, stay up way late to balance off the extra sleep hours. So, what do you think? Is there such a thing as too much sleep?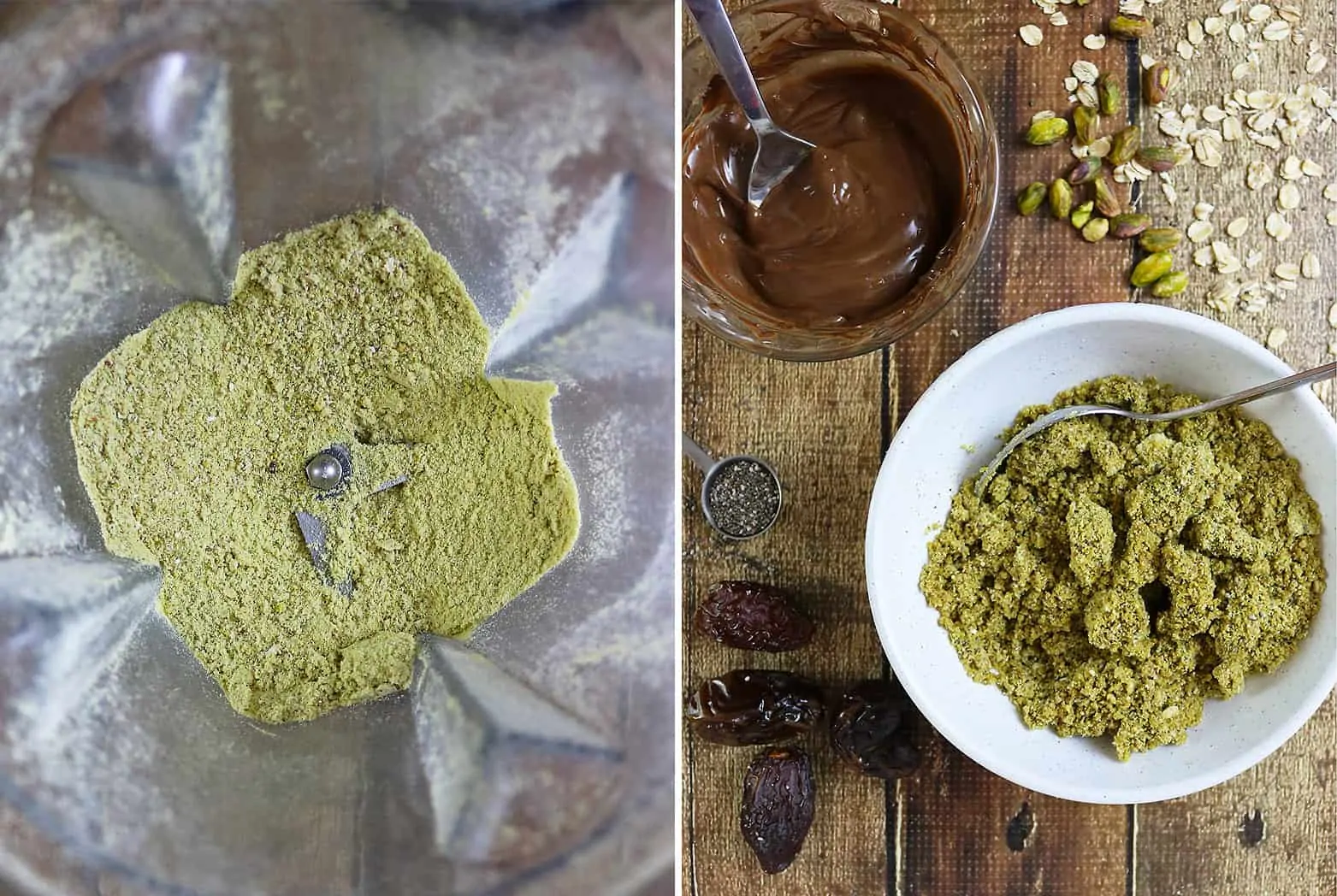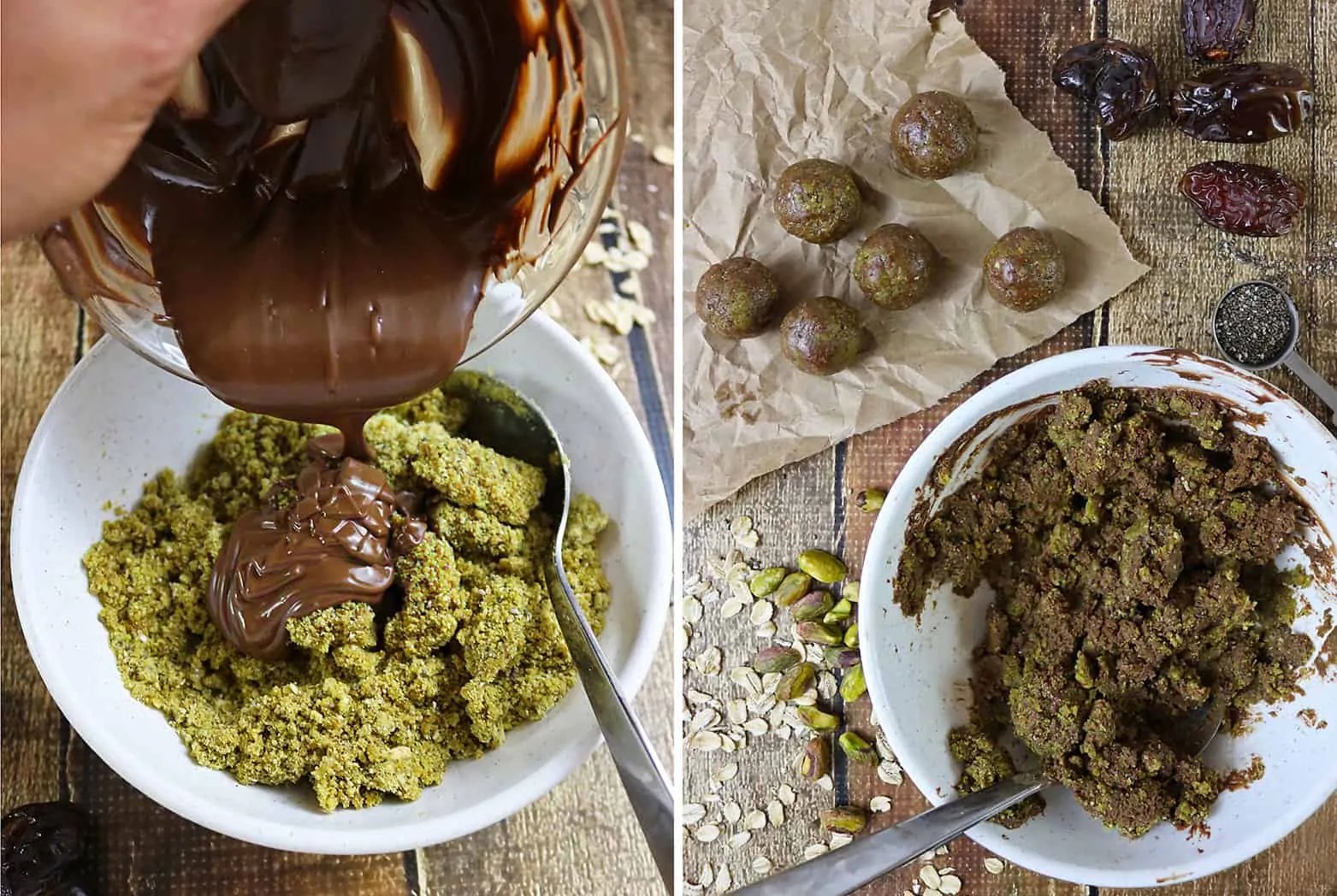 And…
Do you include salt and pepper in your total number of ingredients?
If salt was indeed counted as one, then these little, Super Easy No Bake Chocolate Pistachio Bites consist of 6 ingredients: pistachios, certified gluten-free old-fashioned oats, chia seeds, dates, indulgent milk chocolate, and a couple of pinches of salt. If not, these contain only 5 ingredients!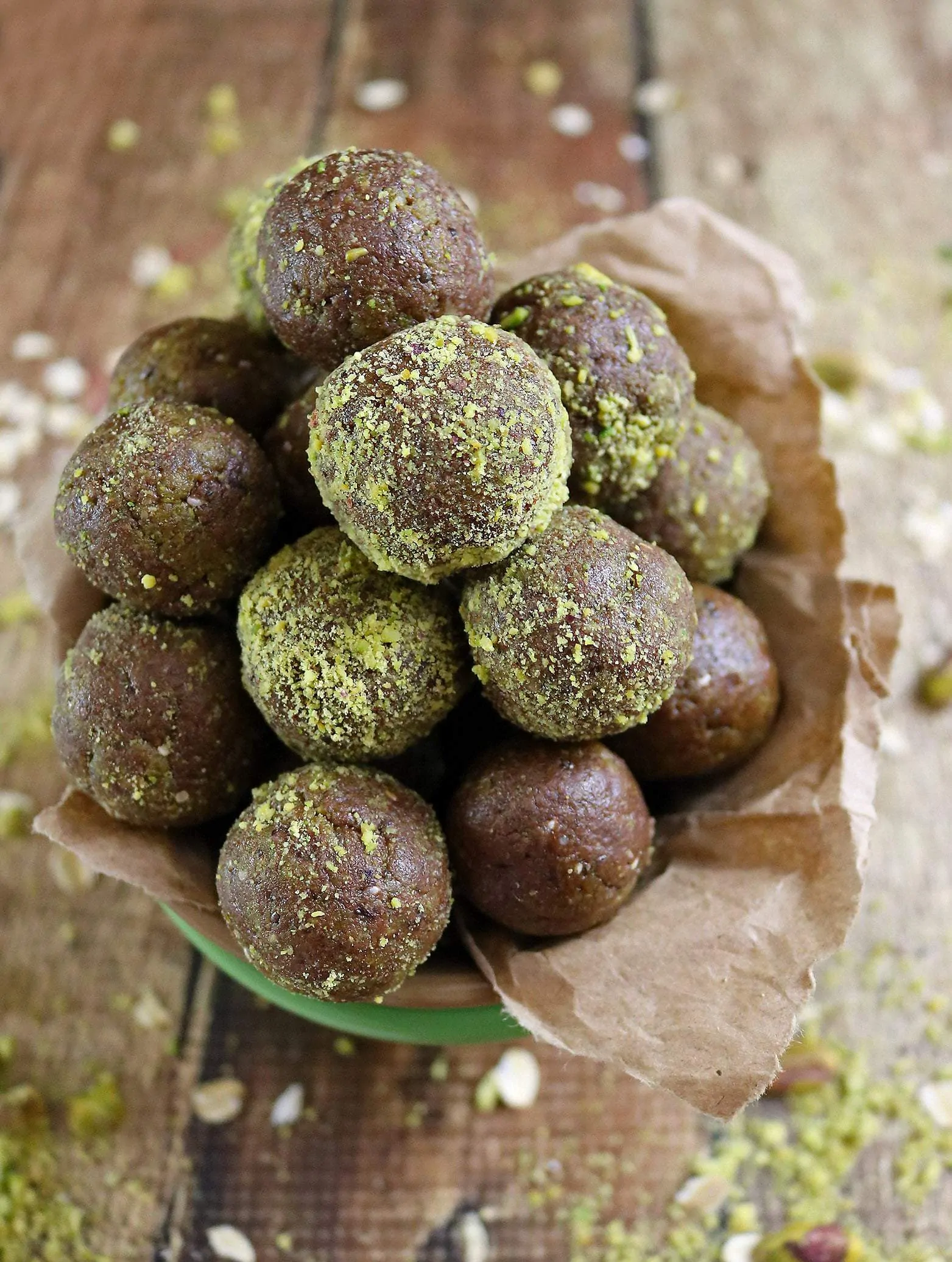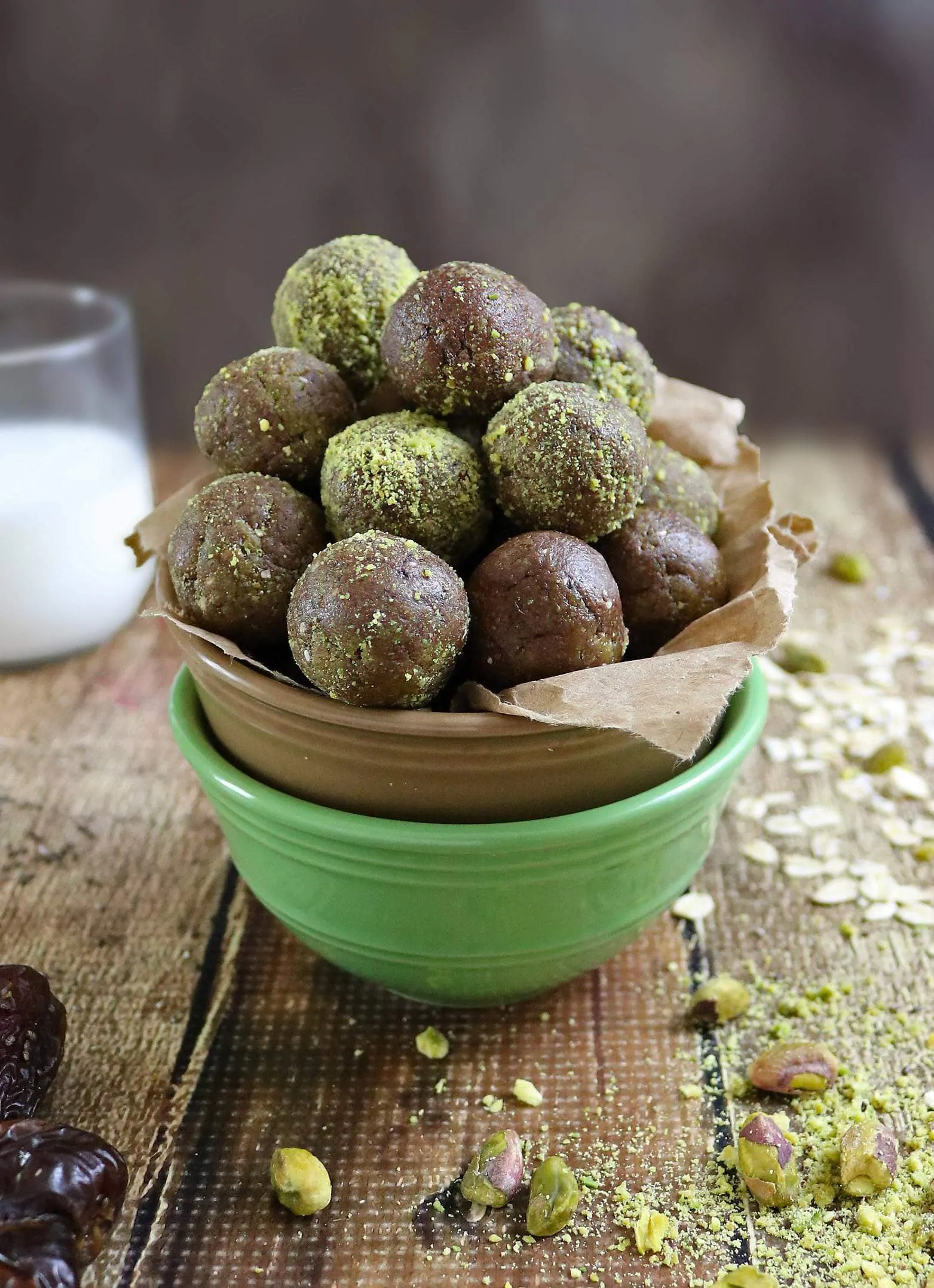 These bites are a tad bit different from the bites I've shared here before in that they contain no almond butter or peanut butter. I simply ground up pistachios and old-fashioned oats in my blender till they were a flour-like consistency. Then, I added in dates that had been soaked in warm water, chia seeds, and some deliciously creamy and indulgent, melted milk chocolate and rolled this naughty and nutritious Chocolate Pistachio Bites up!
If you use certified gluten-free oats, these little bites would be gluten-free as well as dairy-free! If you happen to give these a try, I would so love to know what ya think…

Other Easy Bites…
Bananas and Cream Protein Bites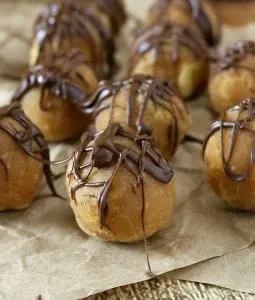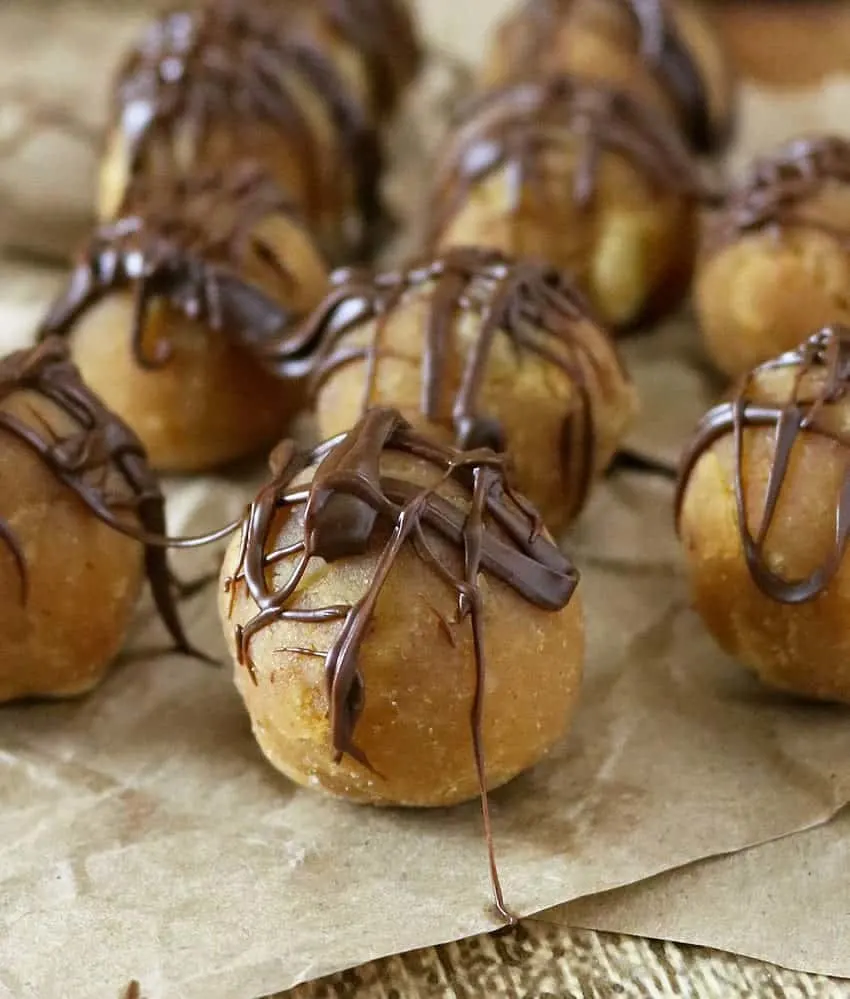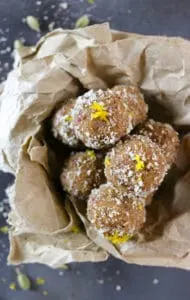 Peppermint White Chocolate Protein Bites