These healthyISH, 6-ingredient, indulgent No Bake White Chocolate Almond Bites are tenderly spiced with cardamom, are gluten free and dairy free and packed with gobs of white chocolate.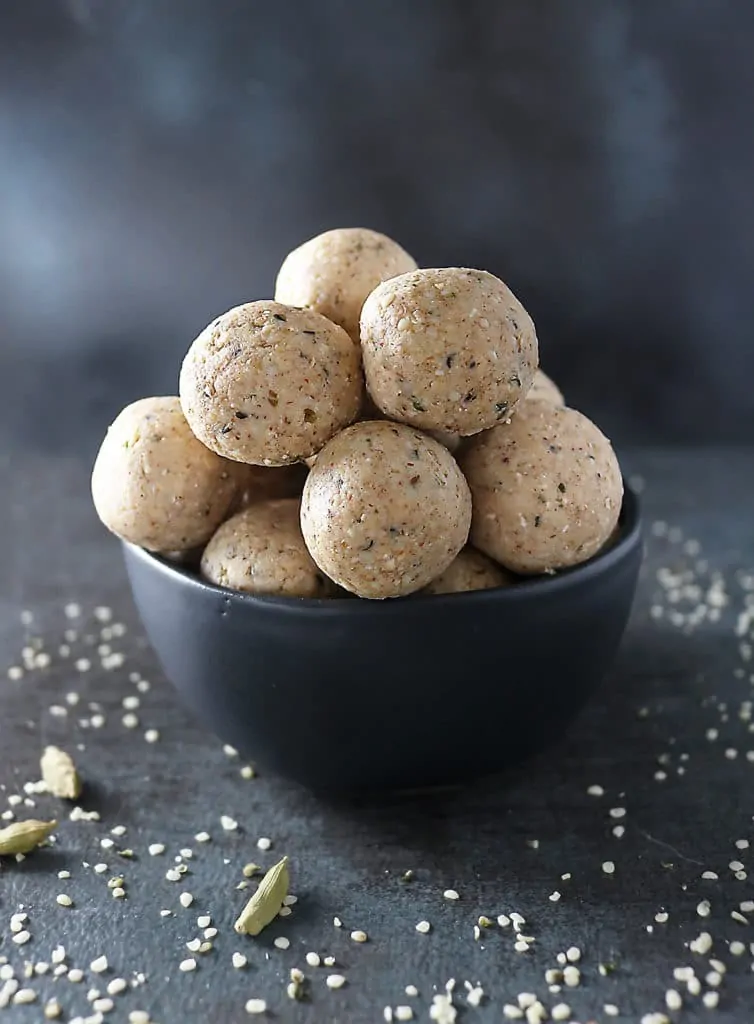 Before I started this blog, weekends were for grocery shopping. Back then, my daughter and I would pile everything we needed for a week into one grocery cart at one location (which would change from weekend to weekend) and be done for the rest of the week.
But, things have changed a lot since then.
These days, I'll walk into Walmart for 1 thing on Monday, tear through Target for 2 things on Tuesday, stop by Trader Joe's for 3 things on Wednesday, hit up Sprouts on Thursday…
And the list goes on…
Somedays, I've even hit up 3 different stores in one day! Even when my daughter and I spent a few days in Seattle, we'd hit up Amazon Go for cupcakes, Pike Place Market for mooncakes, and Trader Joe's for salads! BTW, have y'all been to Amazon GO? This place is so awesome – just download the Amazon Go App, scan it at the entry, grab your stuff and GO! I cannot wait for an Amazon Go to open up in
All that store-hopping can be a tad bit tiring… that's why I make a batch of these Almond Pecan Bites or these Chocolate Pistachio Bites or these No Bake White Chocolate Almond Bites to indulge in when I need a break!
However, just when I started contemplating if I could save some serious mullah if I were to go back to those weekend shopping excursions…
I came across this article that talked about what the best days for grocery shopping were… and Saturdays and Sundays weren't anywhere on that list.
According to this article, the best day to stock up on wine is Tuesdays, bread and beer are cheapest on Wednesdays, sweet and savory snacks seem to go on sale on Thursdays, and ice cream and produce get more budget friendly on Fridays! I guess I will stick to my store-hopping ways and make sure I have a stash of these No Bake White Chocolate Almond Bites hanging out in my fridge!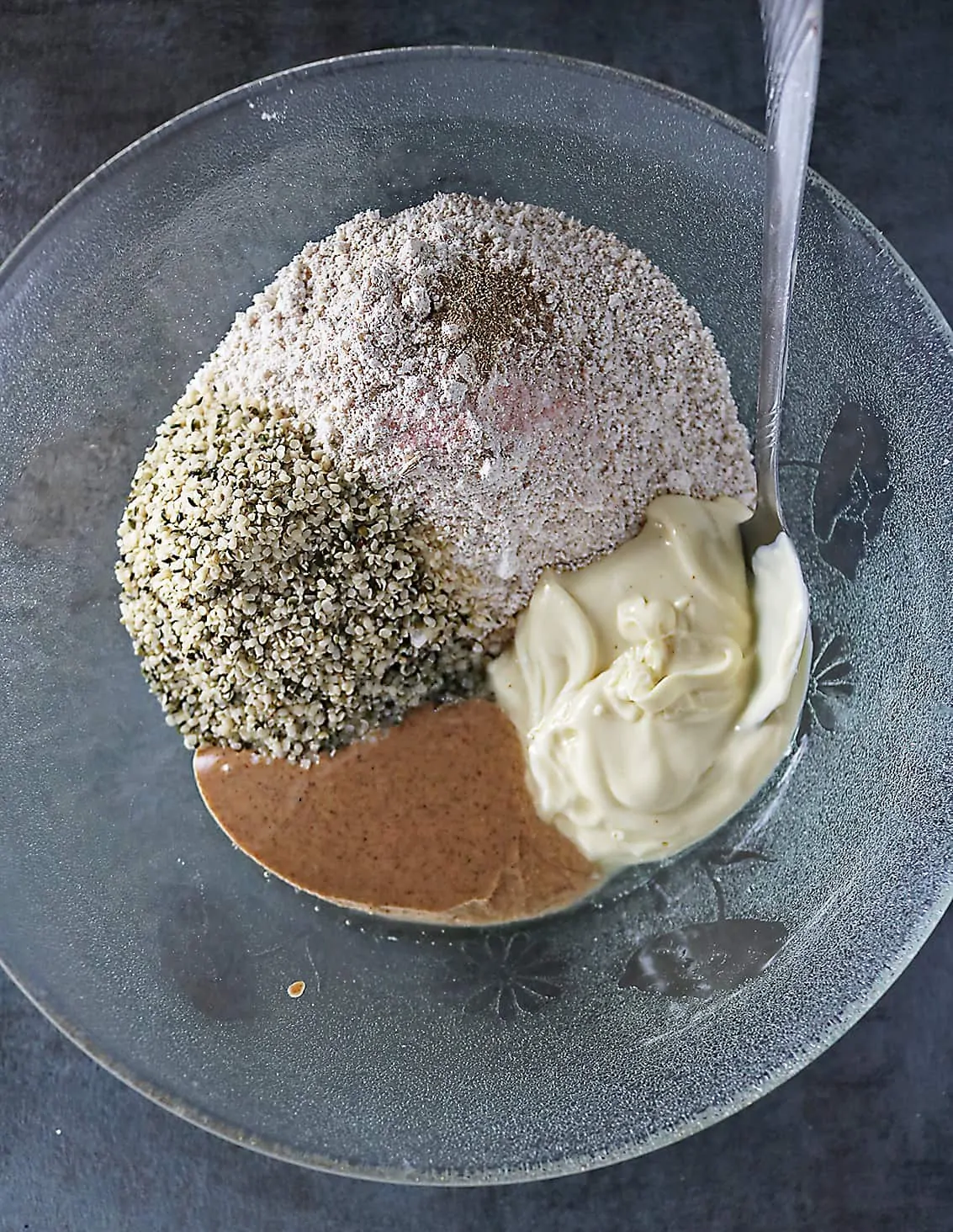 Tips To Making These
No Bake White Chocolate Almond Bites
• Make sure the white chocolate is melted but not overly hot.
I melted my white chocolate in my microwave. Set broken up pieces of it in a microwave safe dish, microwaved it on high for 30 seconds, took it out and stirred it vigorously, then placed it back in the microwave and set it for another 30 seconds, and stirred it till all little lumps were dissolved.
• Melt the coconut oil, but again, don't let it get too hot.
20 second should do it – if microwaved.
• Roll the mixed ingredients up tightly.
Even though the ingredients might be a bit crumbly when mixed together, they will form well when rolled up.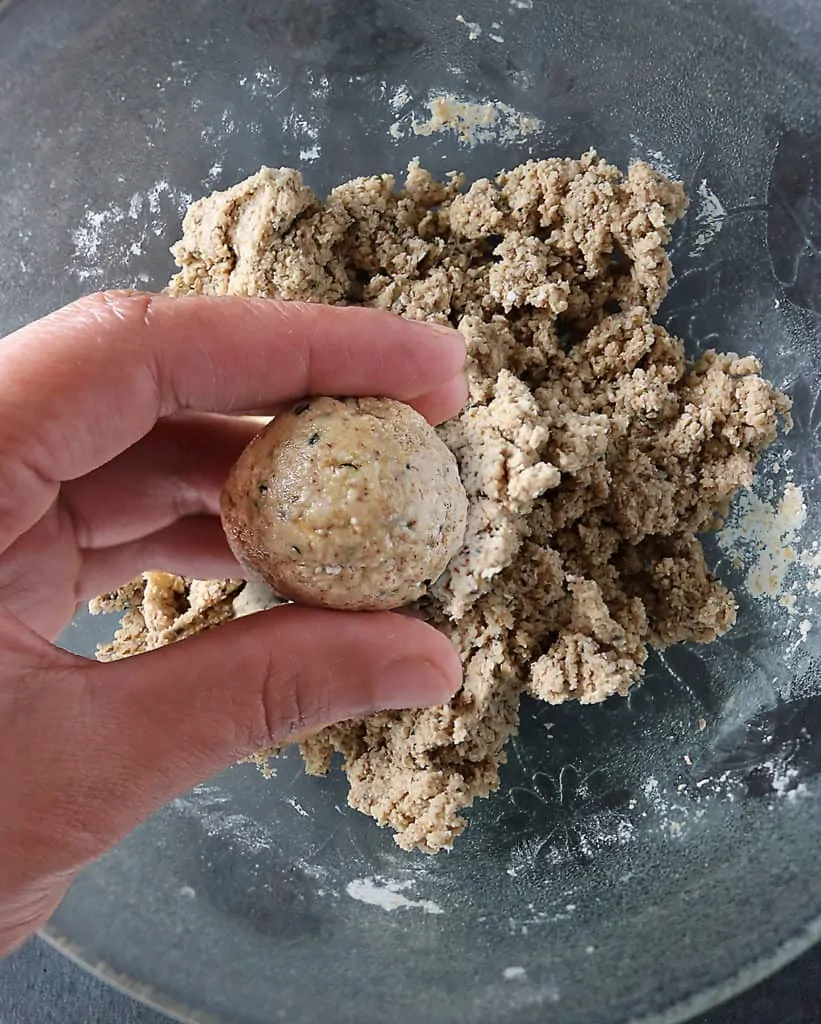 While these 6-ingredient bars are gluten-free, dairy-free, and carry a hefty dose of healthy hemp hearts, they are a tad bit on the indulgent side with the amount of white chocolate I used in them.
But, the way I see it is, I desperately need balance in ma belly! These little healthyish indulgent bites make for a perfect little afternoon pick-me-up after store-hopping as well as a delightful dessert when that sweet tooth comes calling!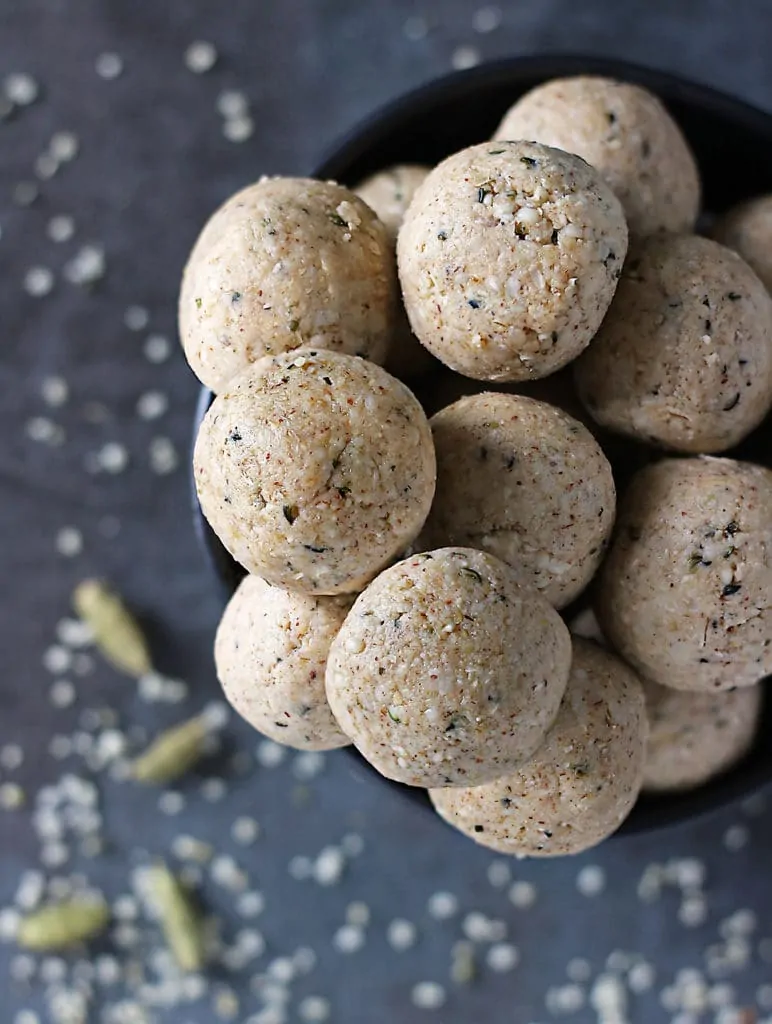 I would love to know if you've make this recipe or any other recipe from this blog so please do rate the recipe and let me know your thoughts on it in the comments below.
Please do FOLLOW ME on FACEBOOK, TWITTER, INSTAGRAM and PINTEREST for more ercipes and ramblings.
If you are looking for more easy, no-bake treats, make sure to check out these Pecan Banana Rice Balls, these Easy Carrot Pecan Bliss Balls, these Green Tea Hazelnut Bites, as well as these Caramel Chocolate Treats.
©Savory Spin All content and images are protected by copyright. Please do not use my images or recipe without my permission.