Made with "aval" or rice flakes and a mashed banana, these cardamom, cinnamon, and vanilla spiked, Pecan Banana Rice Balls are a quick, indulgent, and energizing treat!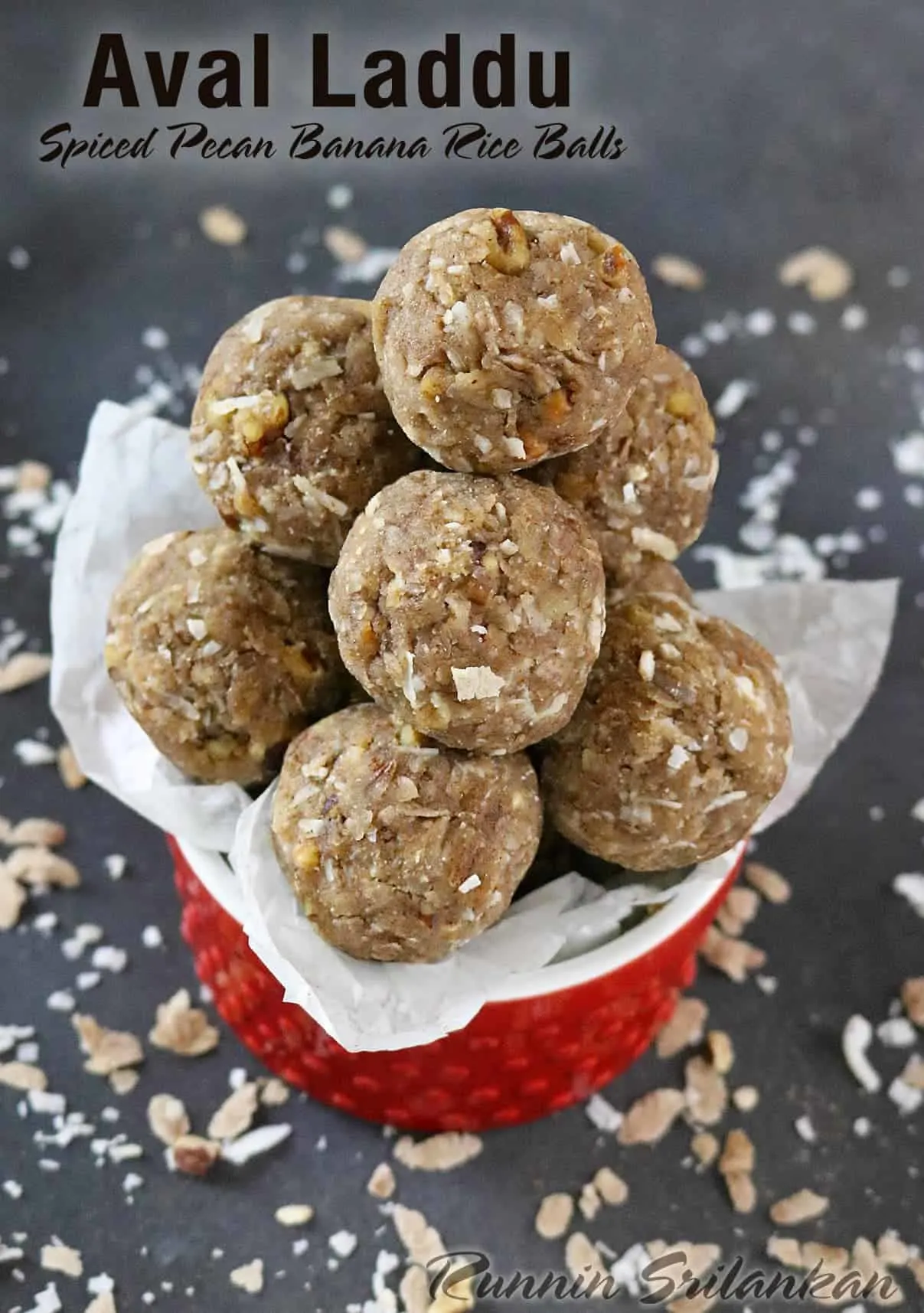 With Einstein's words: "time is relative; its only worth depends upon what we do as it is passing" in the back of my mind, I took the last few days of July off to spend some quality time with my daughter doing what made her heart happy – and apparently, what made her heart happiest was us packing up and heading north to New York City.
So, these past nine days found us sampling Cronuts, Catch's Hit Me, Levain Bakery cookies, Amorino Gelato roses, Don Antonio's pizza, and eating all the pistachio treats at our favorite Brooklyn cafe and bakery: Fabiane's! We also indulged ourselves in early morning runs at Central park and walking for miles through the boroughs, averaging about 18-20 conversation-filled miles every day – and to me, every second meant so much!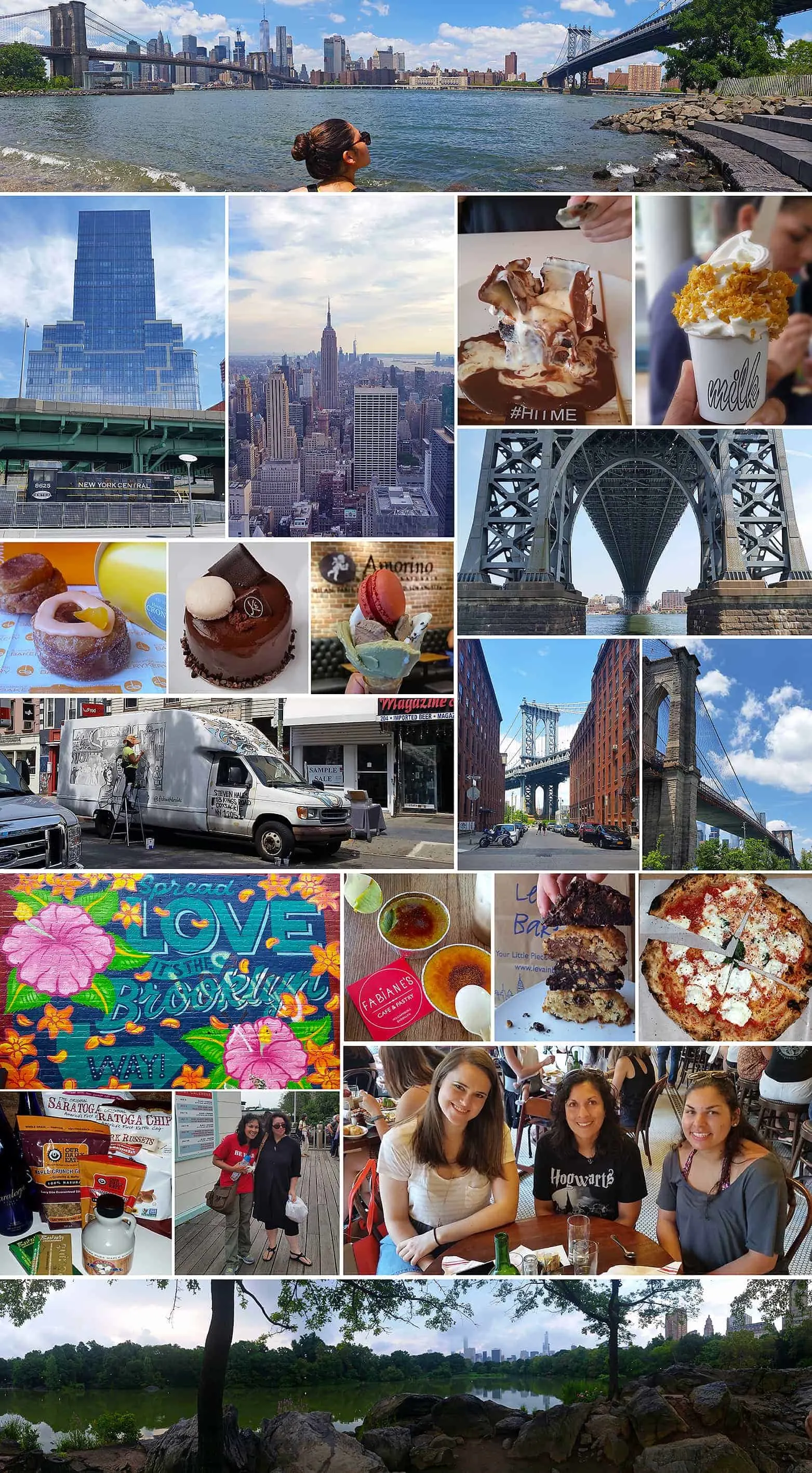 We were also so very fortunate to be able to spend time with some of my favorite New York Bloggers. Lindsey @ American Heritage Cooking and Suzanne @ Pug In The Kitchen who shared with us some cheek-hurting laughs and gave us so much food for thought. And, David @ Spiced, his wife, and little son who spent a whole day engrossing my daughter and I in spirited conversations and then sent us home with a whole bunch of Saratoga Springs mementos.
Yes, these past nine days was time well spent for my daughter and me – time well spent before she starts her crazy senior year of high school next week! Now that we are back home in Atlanta, our eats and treats have reverted back to homemade ones. As I am trying to ease into cooking again, these little "Aval Laddu"or Spiced Pecan Banana Rice Balls require no baking or cooking of any sort.
[Tweet "Aval Laddu ~ Spiced Pecan Banana Rice Balls "]
These Aval Laddu are a twist on a favorite childhood snack my Mother and Grandmother would feed me using simple "aval" or rice flakes and a mashed banana. If the banana wasn't ripe enough, jaggery, brown sugar or date syrup was added to sweeten it up. All ingredients were usually placed in a bowl and mixed by hand and then formed into balls or bites which were eaten asap.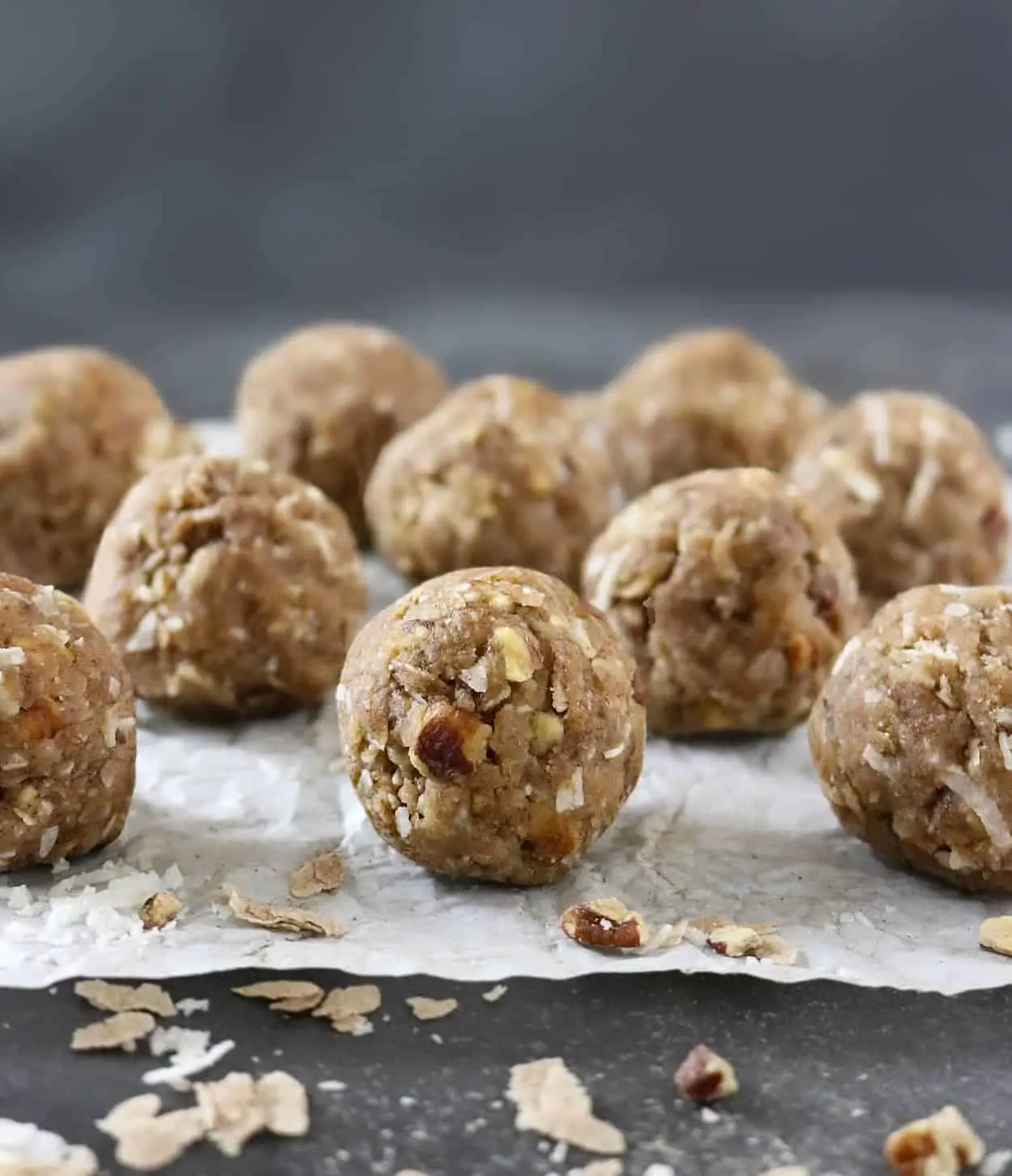 However, my version of Aval Laddu ~ Spiced Pecan Banana Rice Balls uses flavorings like cinnamon, cardamom and vanilla and coconut flour, pecans and coconut flakes. I also used some of the maple syrup David @ Spiced shared with me, though you could also use brown sugar. I also made these Aval Laddus on Sunday night and have stored them in the fridge for the past couple of days – though I wouldn't recommend storing them in the fridge for more than 4 to 5 days; just like I wouldn't recommend eating these as soon as they are made as they taste better when they have been left to chillax in the fridge for a couple of hours or so.