These cinnamon-spiked, gluten free, Chocolate Chip Kabocha Bars make for a decadent tasting dessert, but, check out the ingredient list and you will see that these are the perfect treat for breakfast too!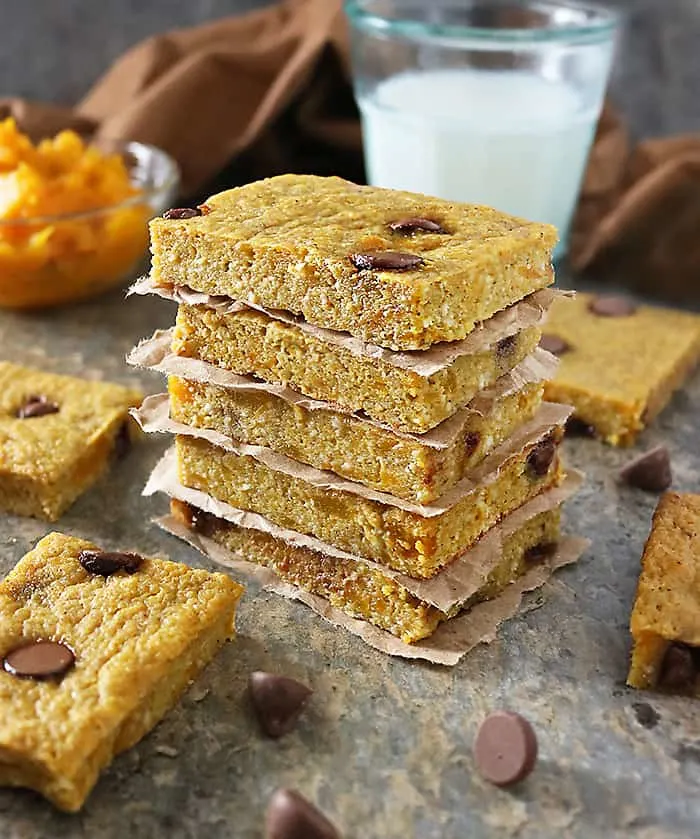 ,div>*This post on Chocolate Chip Kabocha Bars was originally published in October 2014. Life as I know it has changed a lot since then. This is one of our favorite recipes so today I am republishing this recipe along with some updated photos. Thanks so much for stopping by.*
I am not quite sure when it started, but I seem to be getting a bit scatter-brained lately…(though some will argue that that's always been the case)!
Last night I came across a post written by Doug Evans, titled "The Memories From One Act of Kindness Can Last a Lifetime" – in which Evans talks about a school-mate who came to his rescue as his then eight year old self was being pushed around on his school playground; he goes on to articulate how much this boys' bravery meant to him – then and even now, more than 30 years later!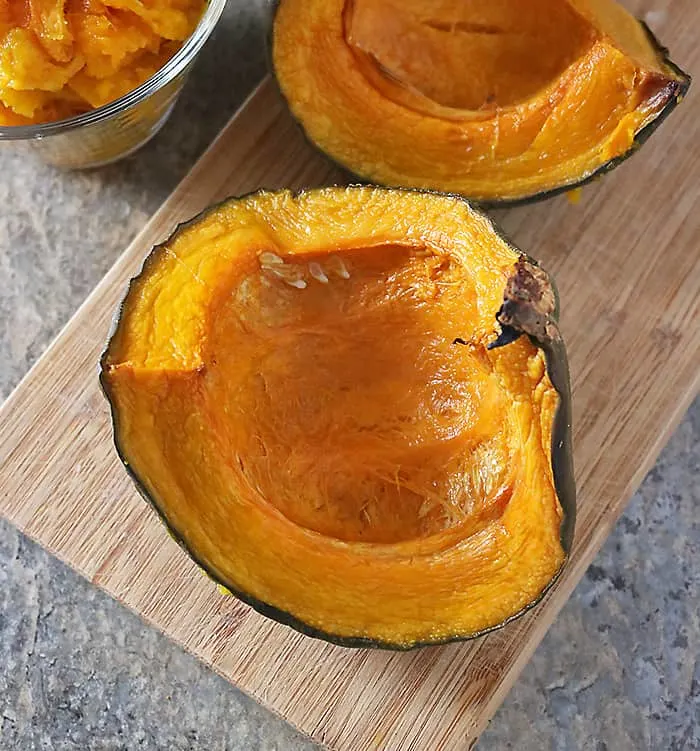 And it got me thinking…and thinking…I racked my brain, I even squinched my eyes, hoping it would somehow make me remember…but, nothing…I don't have any stories from when I was 8! Now there are the flashes of familiar faces, grandma, mom, dad, sister, dog, cousins, aunts, uncles…but, no full fledged stories!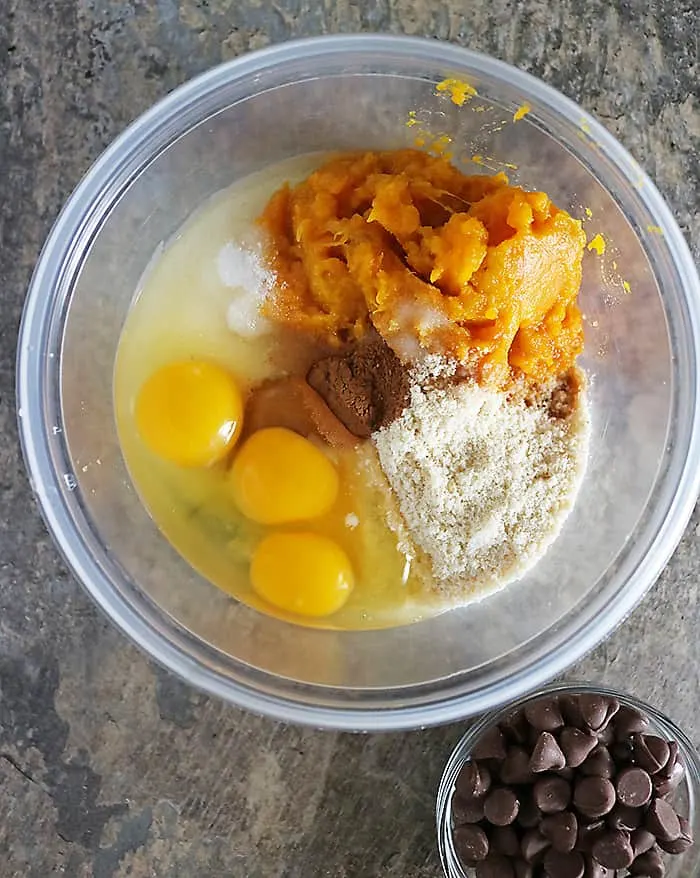 Fast forward a couple years to when I was ten, and I remember a whole lot more – moving to a new country; making new friends; sad, sad farewells to friends and family back home; talks with my folks; getting used to the fact that Thursday and Friday were going to be The-Weekend; my sister and I using cardboard boxes to make villages for our dolls as we did not want to ask our parents to spend money on doll houses after a costly cross continent move; being totally heart broken hearing my uncle saying my dog had to be put down because he had stopped eating when we left and we couldn't bring him with us; a new friend running by my side- yelling at me not to give up-the first time I ran a race in 100+ degree heat…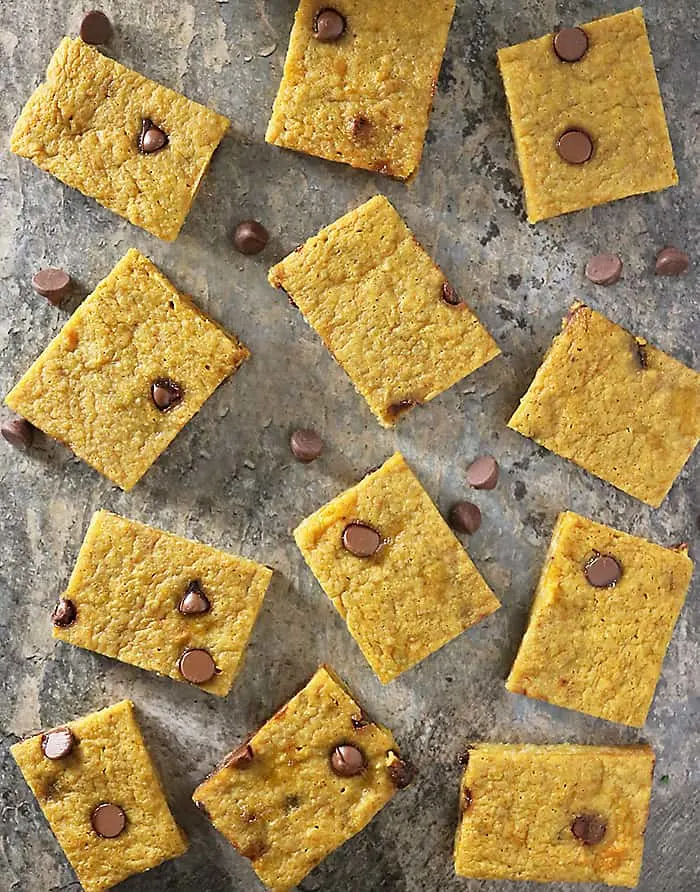 But as for when I was 8..nothing…nada…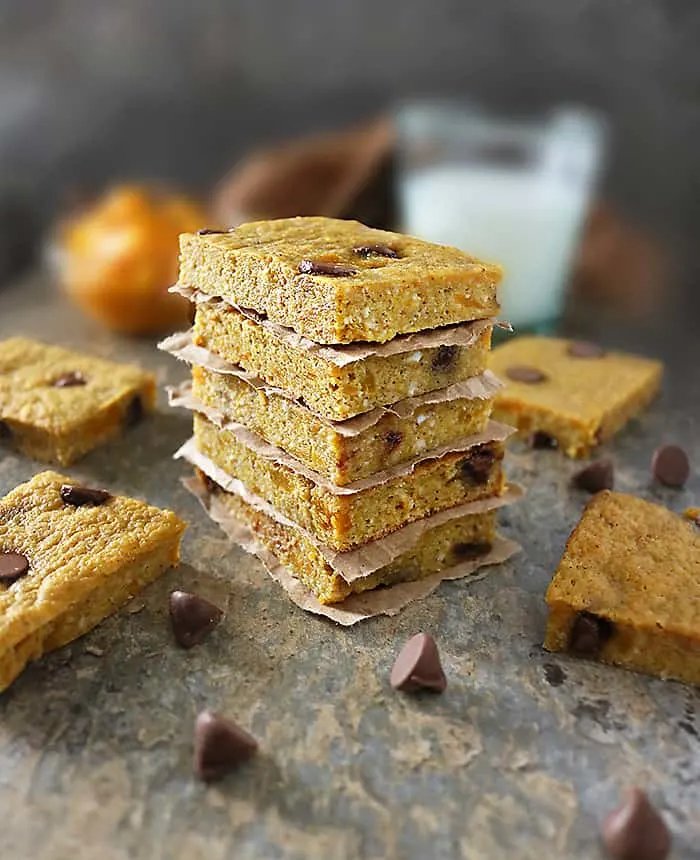 Am I the only one who cannot seem to remember back to when single digits represented our time here on earth?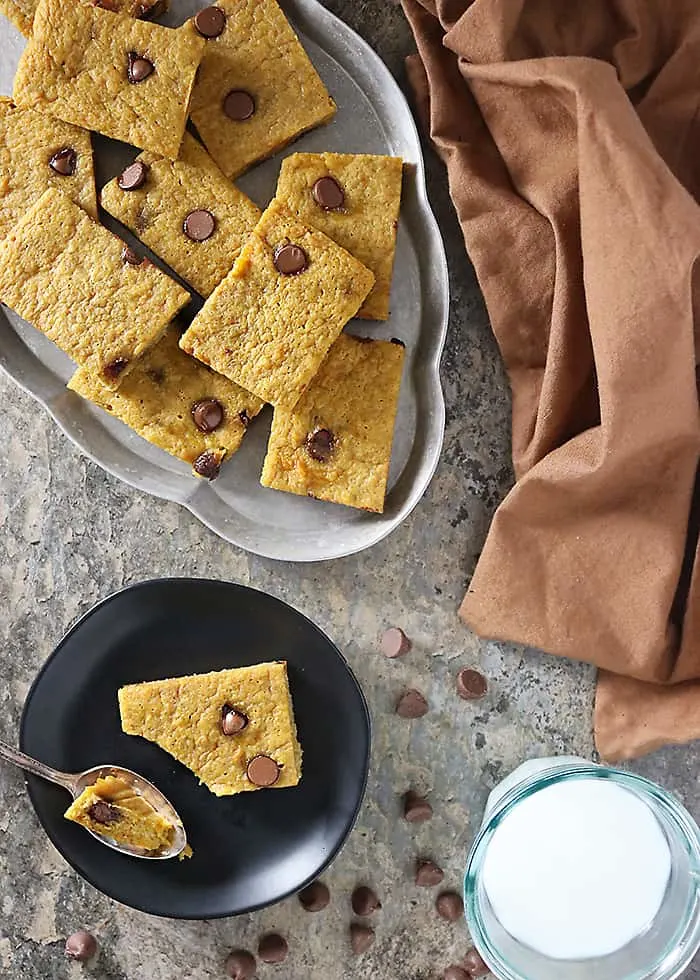 Speaking of memory "lapse" or scatter-brainy-ness…well…there's more…
Recently, I have been: making multiple trips to the grocery store because I seem to forget what I went there for in the first place; turning on the coffee maker without any water in it; and more recently…completely forgetting to put any oil, coconut oil or butter in these bars!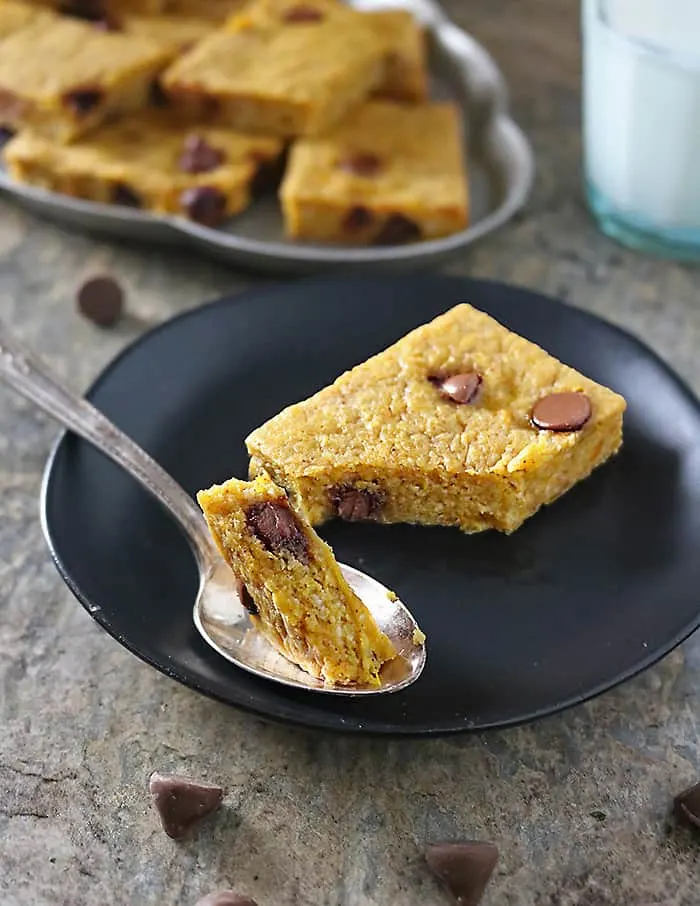 But…you know what…
You wouldn't know it!
These bars were so incredibly moist – I am thinking it might have been the kabocha and egg combination…but, I am not sure...any ideas?…What I am sure of is that these bars were an accidental hit! Moist and delicious and totally breakfast worthy! AND totally memorable!
If you happen to fancy this recipe, let me know what you think by leaving a comment and rating below. If you make this recipe, please post a pic on INSTAGRAM -tagging @savoryspin so I can see! For more recipes and ramblings, like us on FACEBOOK and follow along on PINTEREST!