Avocado and coconut oil give these simple and delicious Avocado Cupcakes with Whipped Avocado Cream a healthier upgrade – making them perfect for a celebratory dessert AND breakfast – or maybe that's just for me?!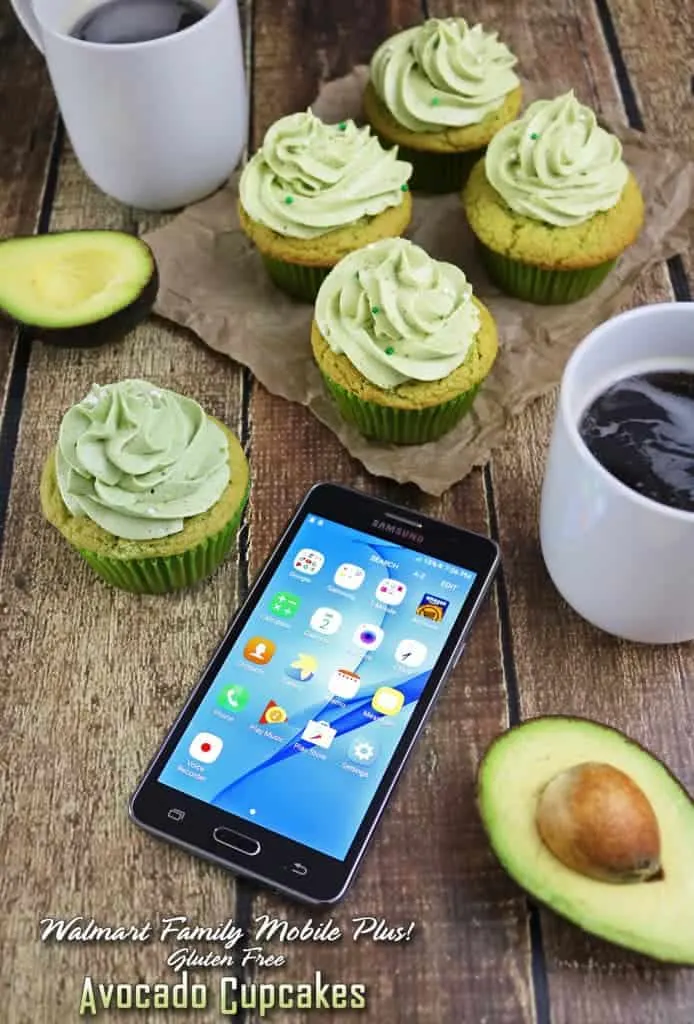 These gluten-free avocado cupcakes are a bit on the healthier side. They are made without any butter or dairy. They also happen to be gluten-free.
What are the ingredients to make these avocado cupcakes?
You will need the following 9 ingredients to make these cupcakes:
Coconut oil
Granulated sugar
Ripe avocado
Egg
Coconut milk
All-purpose flour (I used gluten-free)
Baking powder
Baking soda
Salt
How do you make these avocado cupcakes?
These cupcakes are so simple to make.
Cream the coconut oil, avocado, and sugar, much like you would cream butter and sugar when making a regular cake.
Then add in your milk and egg. Which will be followed by the dry ingredients. After about a 30-35 minute stint in the oven, these cupcakes are ready to cool, frost, and enjoy.
When it comes to frosting these cupcakes, you can use a traditional buttercream frosting. Or, you can do what I did and opt for a non-dairy, whipped avocado frosting.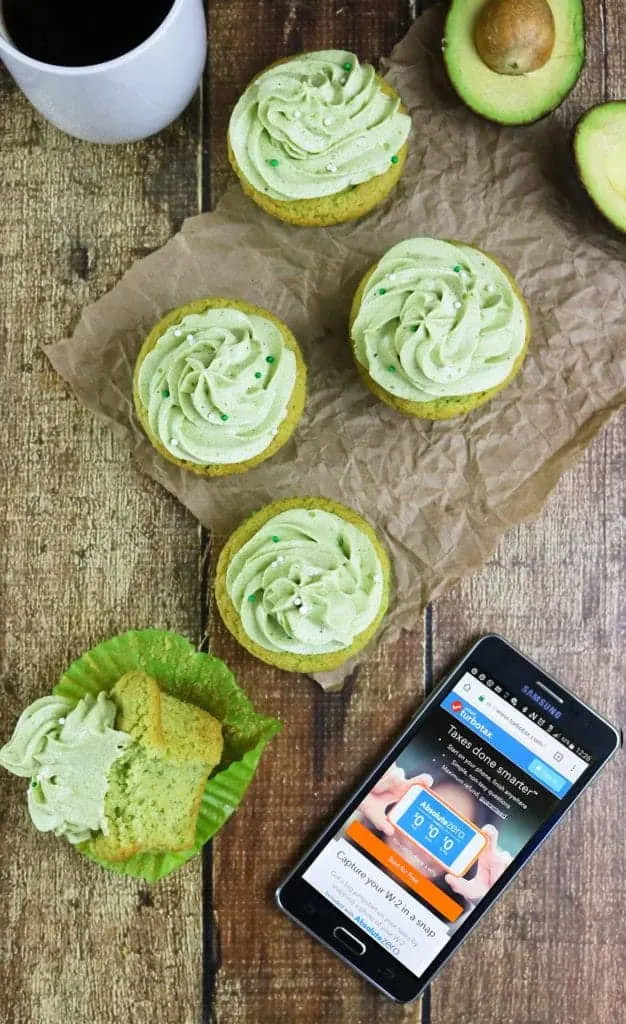 For some people it's fast cars, for others it's shoes, for me, it's travel.
When it comes to spending money, travel is my weakness. But, travel isn't as cheap or budget-friendly as I am!
So, in order to take my daughter and me around the other States as well as to more exotic destinations overseas, I have had to up my penny-pinching game. Which often leads to me being the last person to upgrade my phone or computer, or any electronics for that matter. So, when an upgrade does happen, there's always cause for celebration.
And, in our house, most celebrations are accompanied by cupcakes.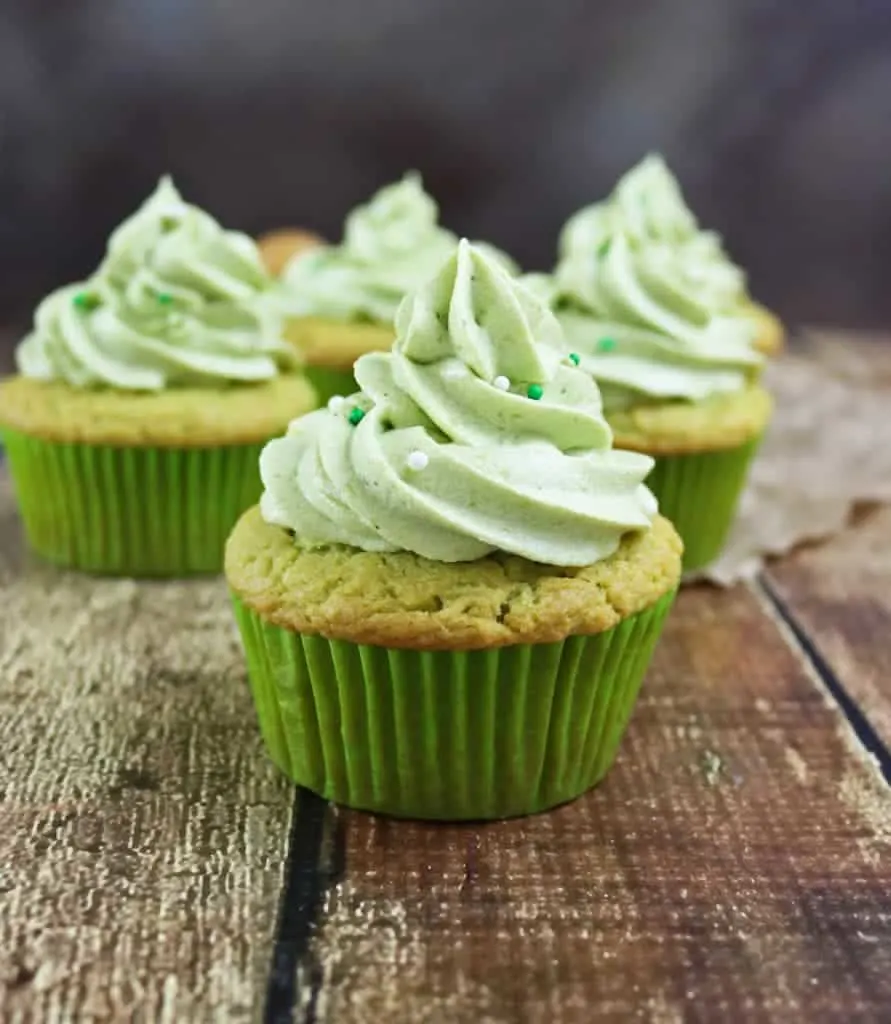 So I made these Avocado Cupcakes with Whipped Avocado Cream.
I used a gluten-free flour blend, as well as replaced butter with ripe avocado and coconut oil. With just a tad bit of sugar, these Avocado Cupcakes are not too sweet, but the sweet Whipped Avocado Cream balanced the cupcake base out so well.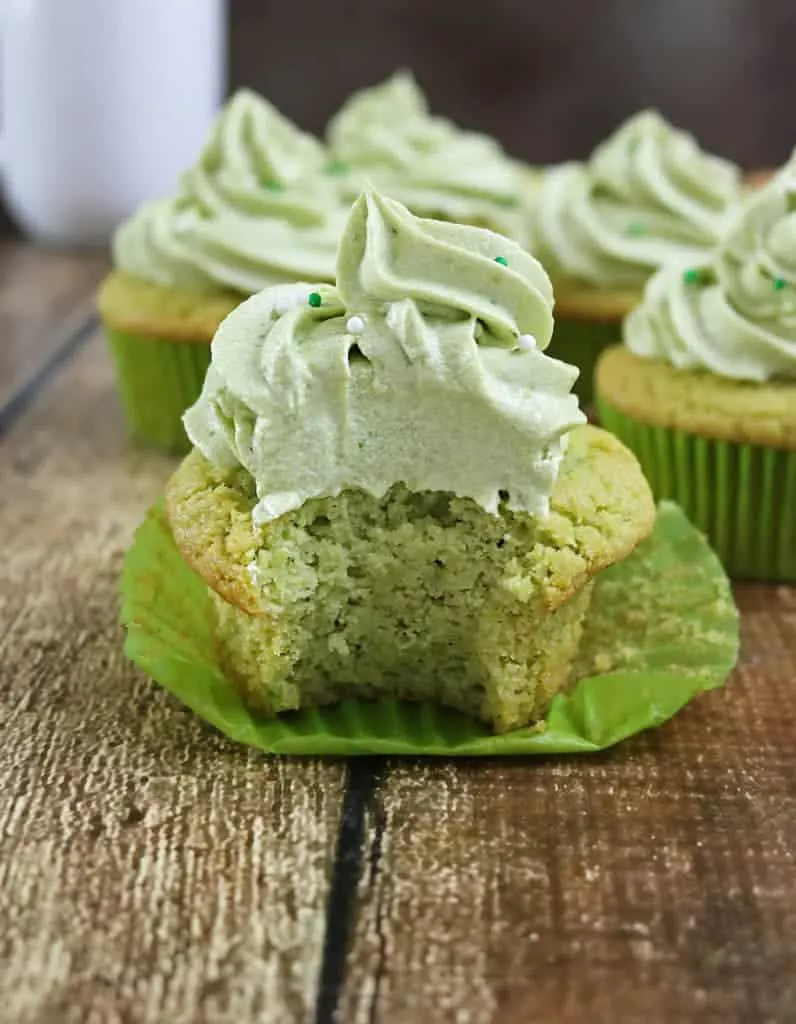 Speaking of upgrades and moving on, this will be my last post as Runnin Srilankan. If you happen to stop by on Friday for my next scheduled post, you will find yourselves on Savory Spin.
This name change (and what I hope to be an upgrade) is kind of bittersweet to me. Runnin Srilankan is kinda like my baby, but, to be honest, I don't blog much about running, nor have I been running a whole lot lately. A few injuries have derailed my runs and these days I do more "body-combating" from Les Mills.
Well, adopting "Body Combating Sri Lankan" just doesn't jive well. So after giving it much thought, I am changing Runnin Srilankan to Savory Spin!
Thank YOU so much for having stopped by and reading and commenting on my munches and musings these past few years here on Runnin Srilankan – I sure hope to see y'all again soon on Savory Spin.