A simple and easy, no-bake, cardamom and cinnamon-spiced, apple-pear-plum pie with a gentle oatmeal streusel topping sprinkled on top.
This shop has been compensated by Collective Bias, Inc. and its advertiser. All opinions are mine alone.
#EffortlessPies #CollectiveBias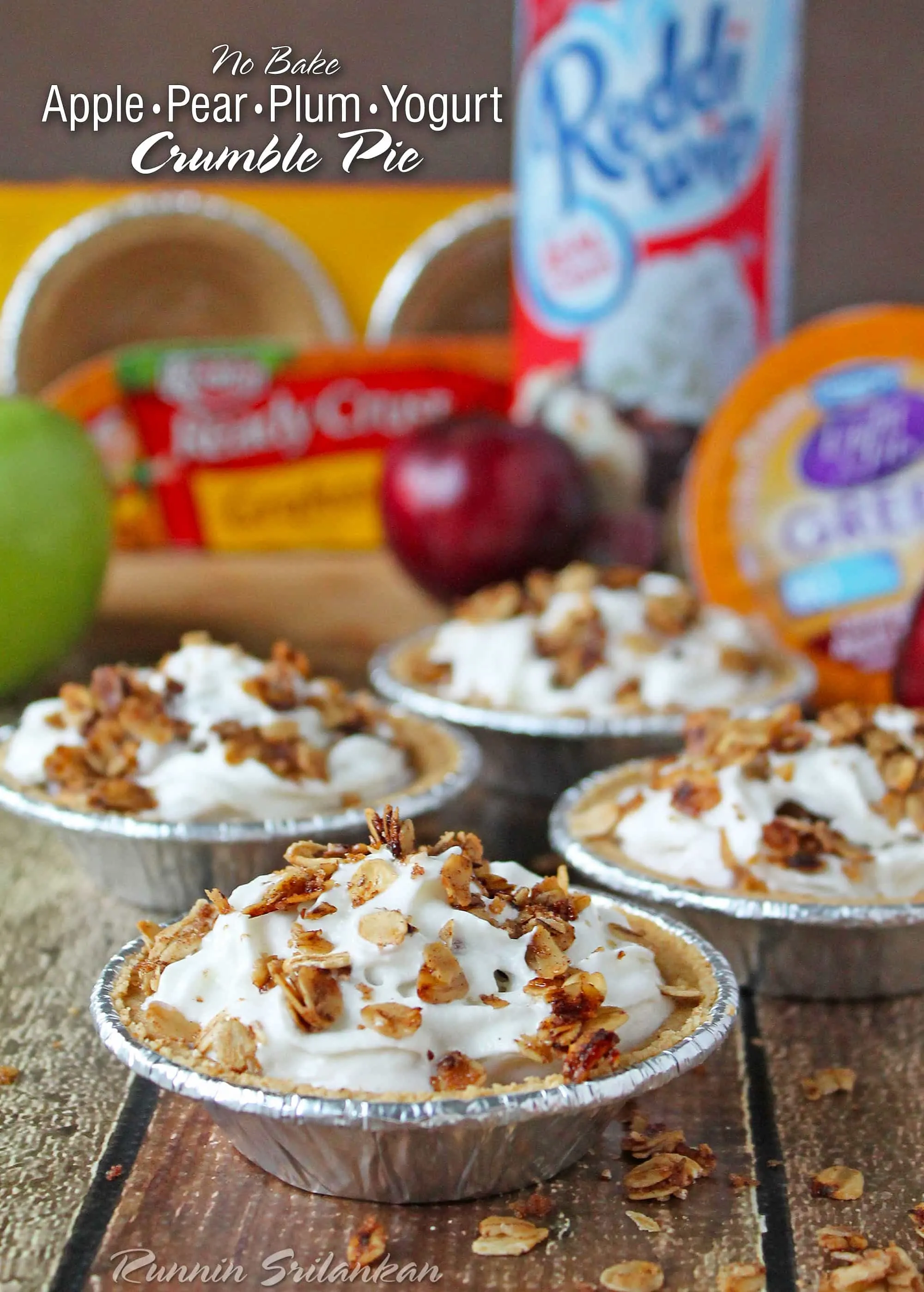 I don't mean to toot my own horn – but, I am pretty darn talented at getting lost. Yes – even after living here in Atlanta for the past 22 years, I still need a GPS to tell me that that "shortcut" I thought I was taking should have been a U-Turn – about 10 miles ago! And the older I get, the more talented I seem to be getting at this particular feat! 😯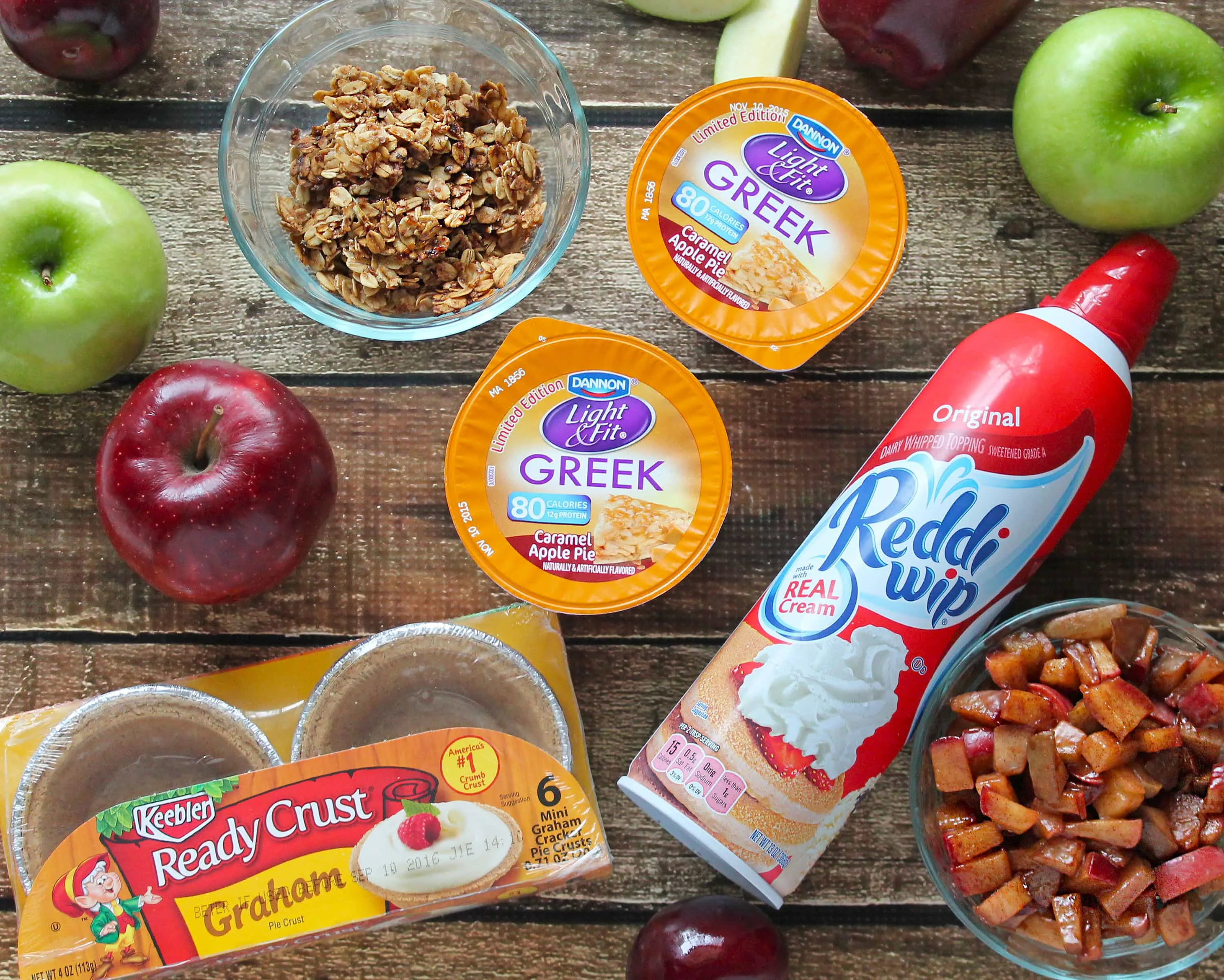 Recently, when I was with my daughter at our dentist, we happened to fall into the subject of "navigation". Of course, he got a good chuckle at how I managed to turn a 3 mile run into a 9-mile run/walk as I had forgotten my phone with its Google Maps App. But then he got all philosophical on us.
He asked my daughter to imagine that she was setting sail from Savannah to England, then he told her to imagine how "little variables" could get her off course, and if she wasn't aware of these variables and made the necessary corrections, she could find herself completely off course in… Mauritania instead!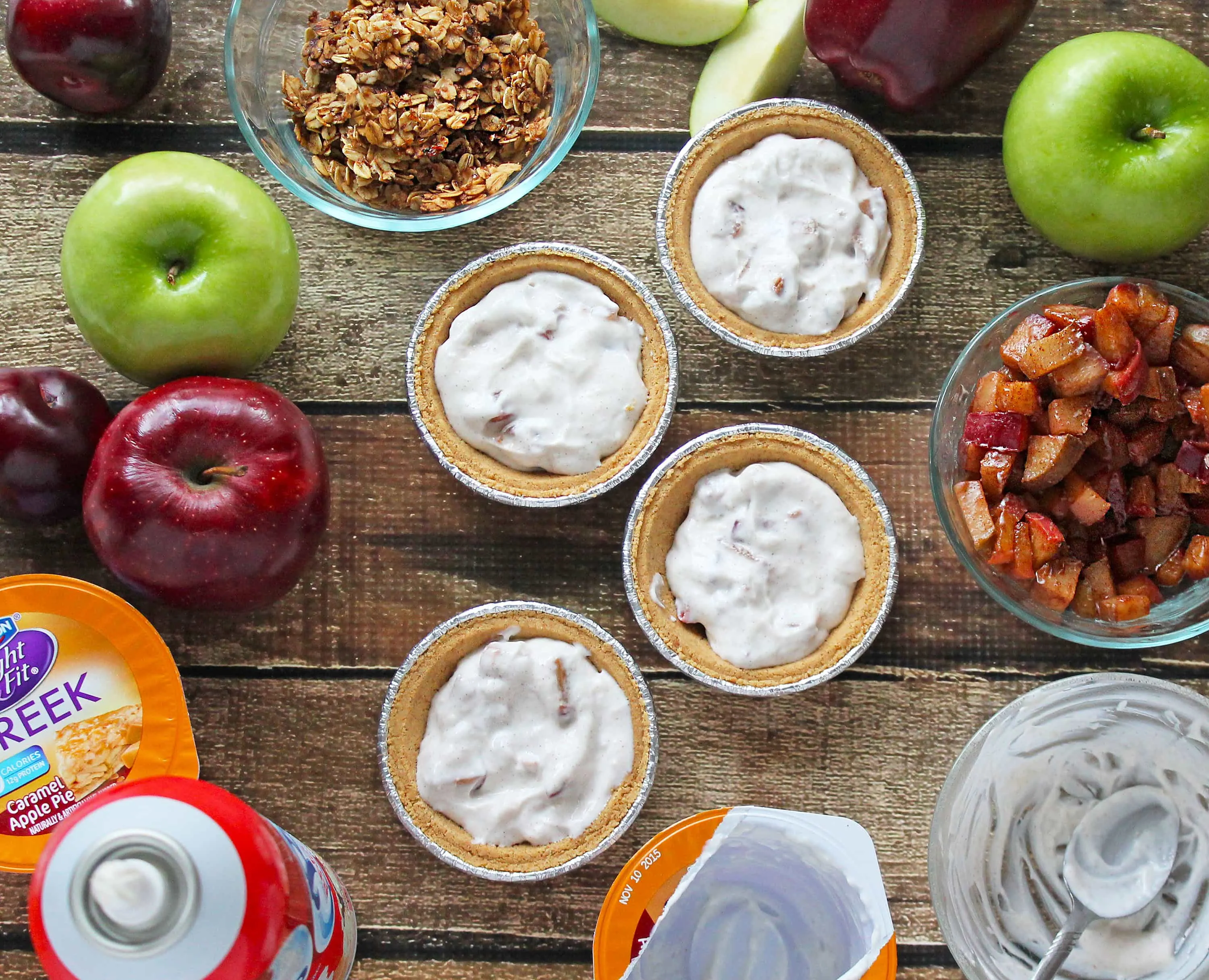 Of course, he was trying to point out to her how life's distractions sometimes tend to steer you off course, away from your dreams and hopes. But his analogy made me think of my failed attempts at making pie crust. I start off with visions of flaky, buttery, pastry and then somehow end up with goop similar to the crust of a mud pie!
So, instead, I turn to Keebler® Ready Crust® Mini Graham Cracker Pie Crusts which I picked up from my neighborhood Walmart store, along with some fruit and Dannon® Greek Yogurt Light & Fit® Greek Apple Pie and Reddi-wip®. All these together went into making these No-Bake Fruit and Yogurt Crumble Pies with Oatmeal Streusel sprinklings that y'all see here today.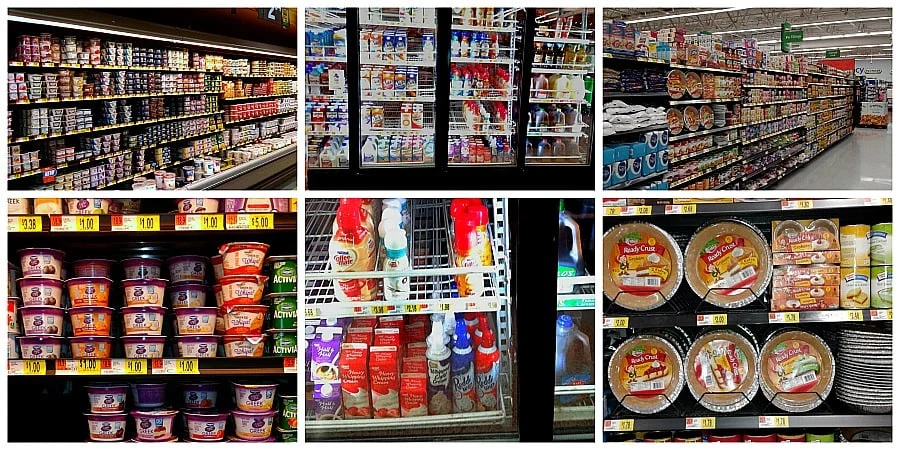 These crusts help me come up with an easy and almost effortless pie that is not only a tasty snack; but, is also super easy and effortless to clean up!
~Let's Get Our Pie On~
Usually, on the weekends I saute up some fruit to go with pancakes or crepes, and this weekend I had leftovers of my apple-plum-pear saute. This simple mixture consisted of an apple, a plum, and a pear that had been diced and sauteed in coconut oil and seasoned with cardamom, cinnamon, and vanilla.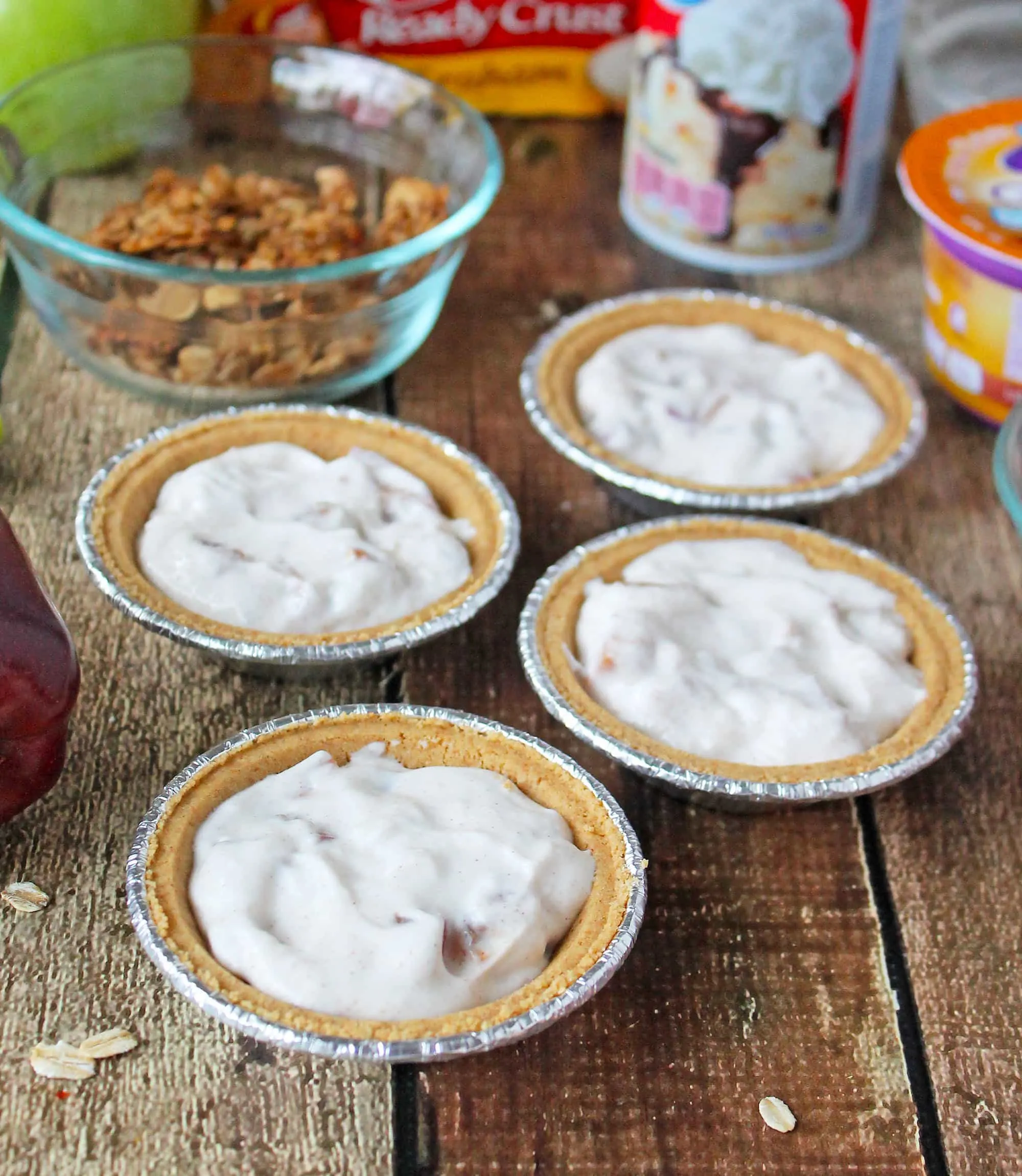 I combined some of this fruit mixture with a serving of Dannon® Greek Light & Fit® Caramel Apple Pie Yogurt and a tablespoon of Reddi-wip® and spooned this mixture into the Keebler Mini Pie Crusts.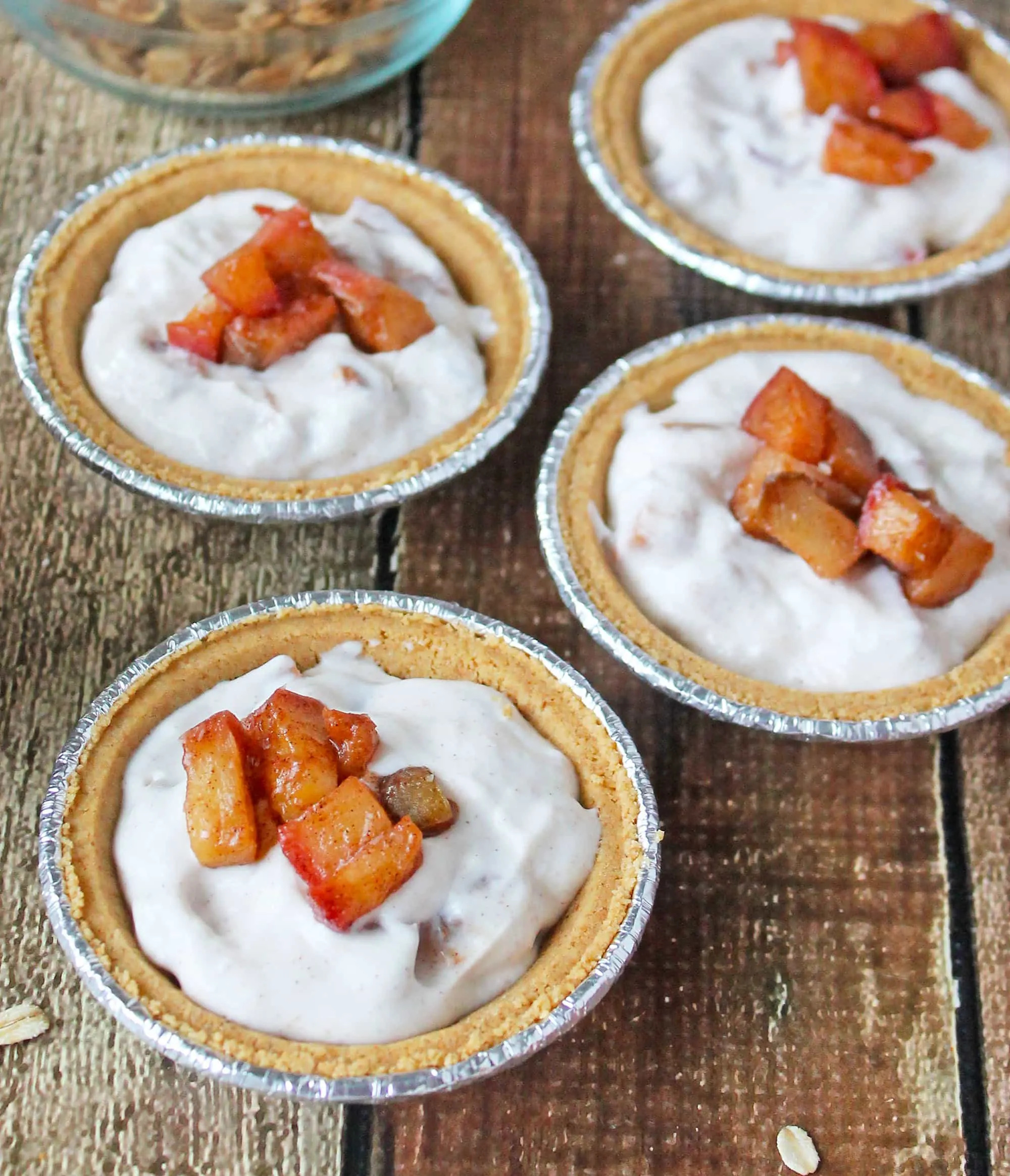 I then topped this off with more of the cardamom and cinnamon-spiced fruit mixture…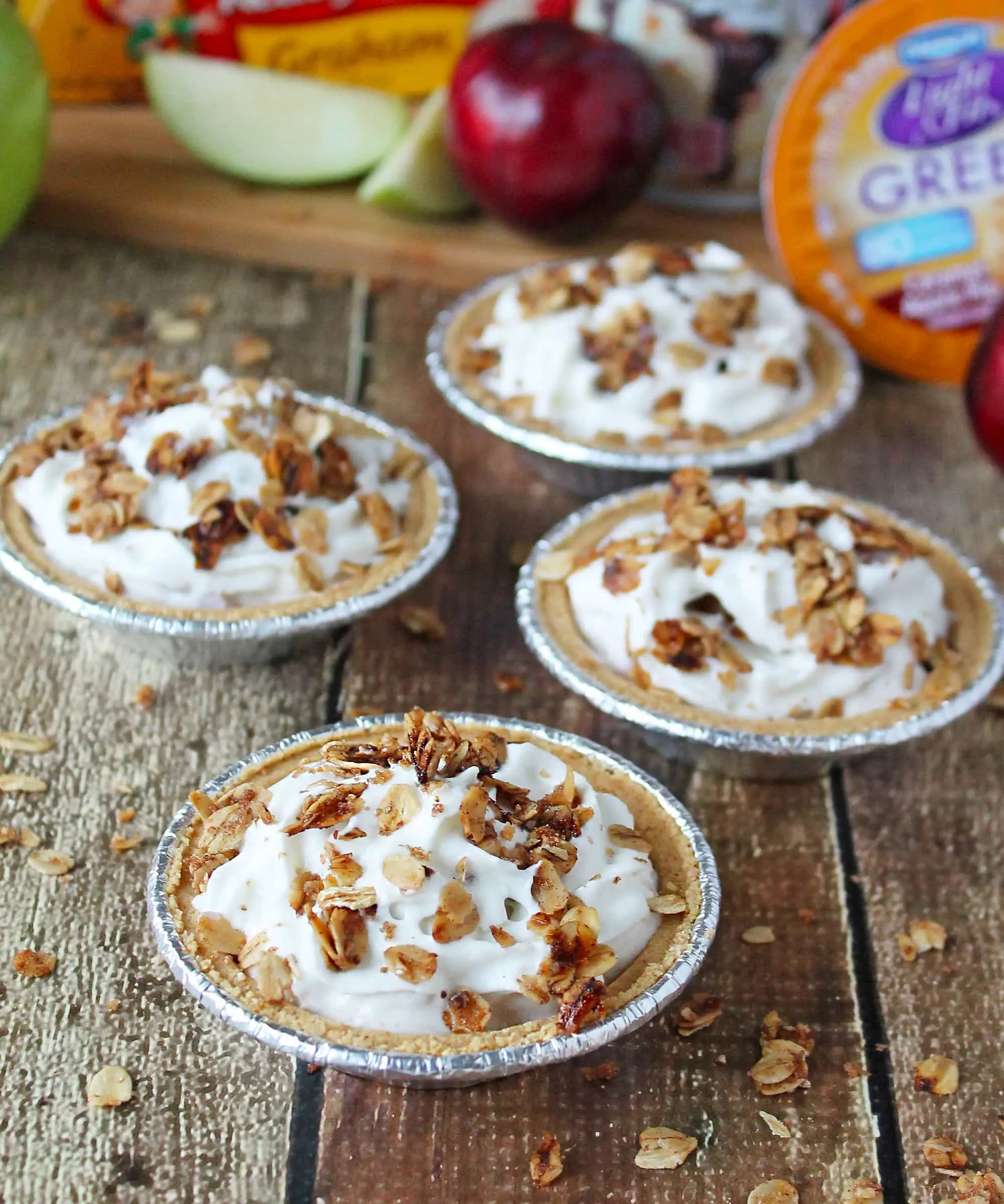 Topped that with more Reddi-wip® and sprinkled some oatmeal streusel on top. I made the oatmeal streusel by baking a mixture of oats, coconut oil, brown sugar, and cinnamon, for about 12 minutes. And voila – quick and easy and fruity pies fit for any time snacking or even your holiday dessert table!

For more effortless pies and other recipe inspiration, please check out:
Reddi-wip, Dannon Oikos, and Keebler on Facebook.
And also check out Reddi-wip and Oikos on Pinterest.
So, come on, toot your own horn – what is the most effortless pie creation you have come up with?