These gluten-free, Chocolate Strawberry cookies are a delicious blend of tart, freeze dried strawberries, brown sugar and semi-sweet chocolate and have an added dose of fiber from the oat bran in them – making them the perfect breakfast cookie!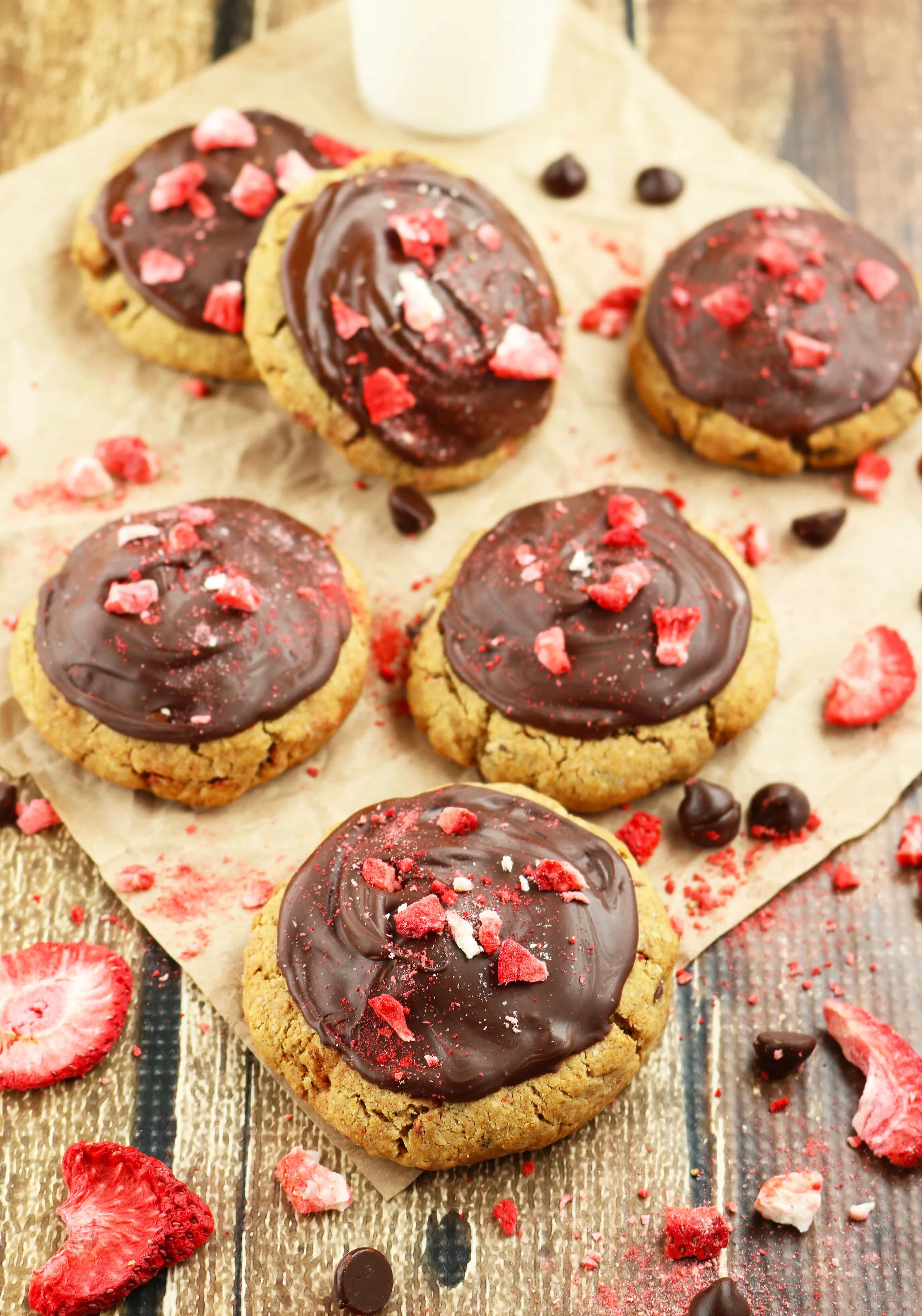 Since I was 12 years old, I have been waking up to the aroma and taste of coffee. I've been convinced that the smell of it brewing is better than any alarm clock, and that first sip of it gets every fiber in my body as excited as my daughter gets when the slight chance of bumping into Paul Wesley (from the Vampire Diaries) presents itself.
However, according to "The Idiot's Guide to Smarter Coffee Drinking," I have been going about this whole coffee thing all wrong! According to this guide (with handy-dandy infographic), the ideal time to drink coffee is NOT as soon as I wake up, but at 10am! Wait – that's like 6 hours after I open my eyes! I mean how am I supposed to deal with Atlanta traffic without coffee buzzing through my veins? Or, maybe I won't feel the need to give anyone the one-finger salute without coffee buzzing through my veins? hmmm…Just kidding – I don't do that – seriously, I don't!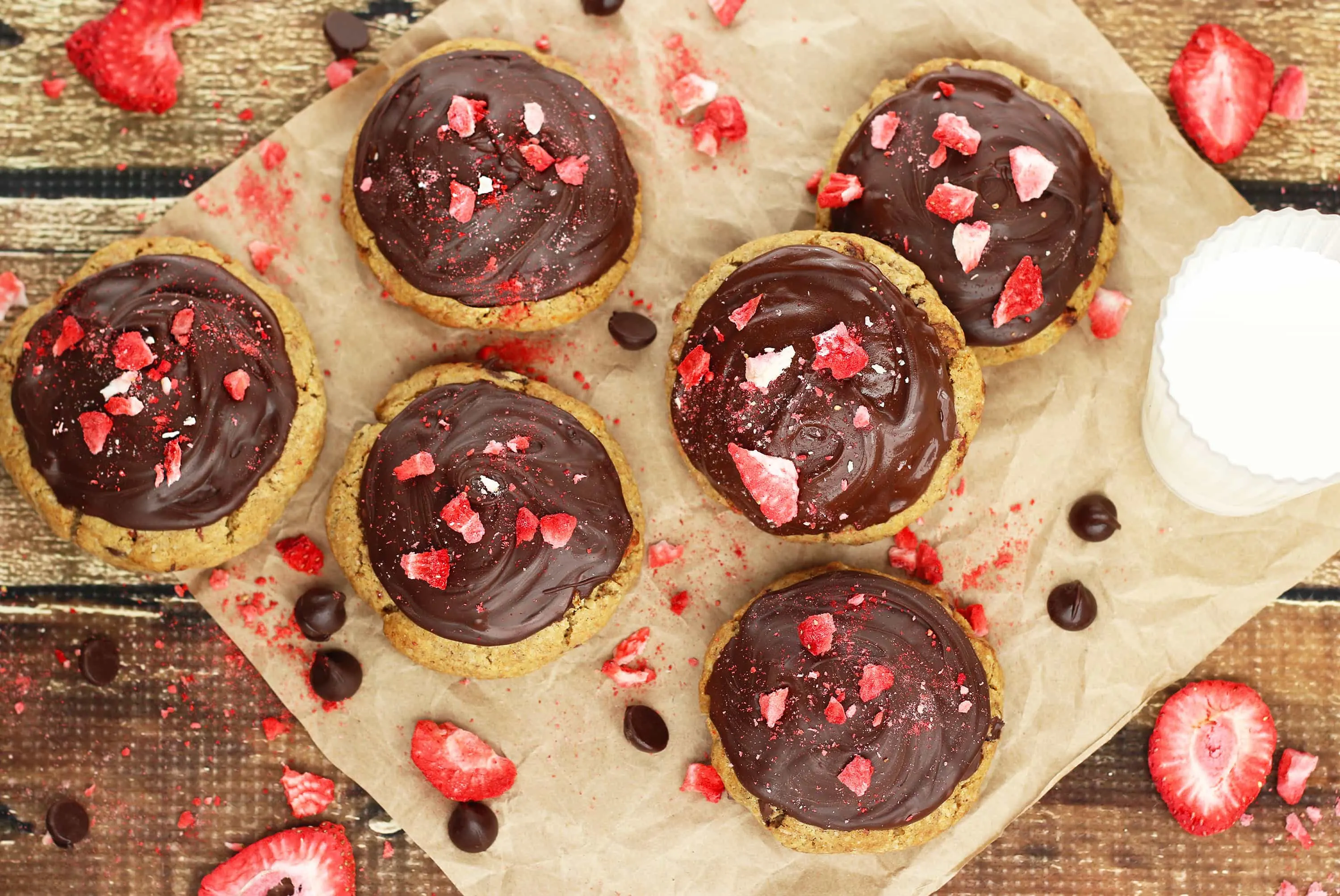 If I were to follow this guide, then, well, I guess I need to arm myself with a breakfast that would be a worthy substitute for coffee! And – what better substitute for coffee is there than chocolate!? Right? Especially when said chocolate comes in the form of cookies! Cookies that are healthy enough to be breakfast cookies with chocolate IN them and chocolate ON them!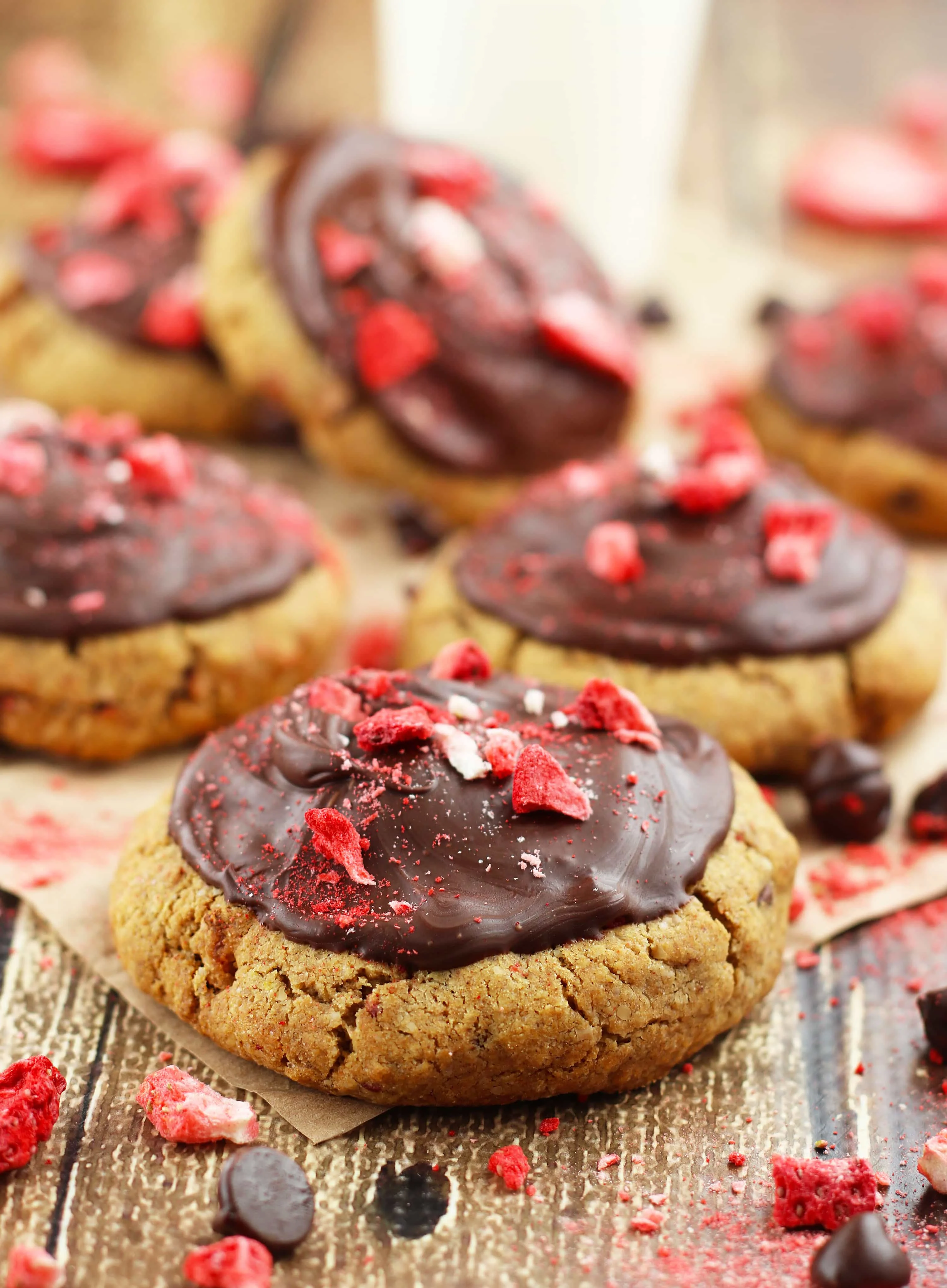 As I have been experimenting with different gluten-free flour options, I used sorghum flour in these cookies, but, if gluten is your thing, you can use regular all-purpose flour too. I also added in some freeze dried strawberries to add in some tartness – because tart, freeze dried strawberries, semi-sweet chocolate, and brown sugar just jive so well together!
What would you substitute your cuppa joe with?
Or, I guess I should be asking – would you ever even consider substituting your cuppa joe?
This recipe first appeared on FoodFanatic ~ Please visit FoodFanatic for more recipe ideas and food inspiration!