These Simply Nutty Bars aka Peanut Butter Oat Breakfast Bars happen to be refined sugar free as well as dairy free ~ curious to find out what goes into 'em? Then read on, my friends!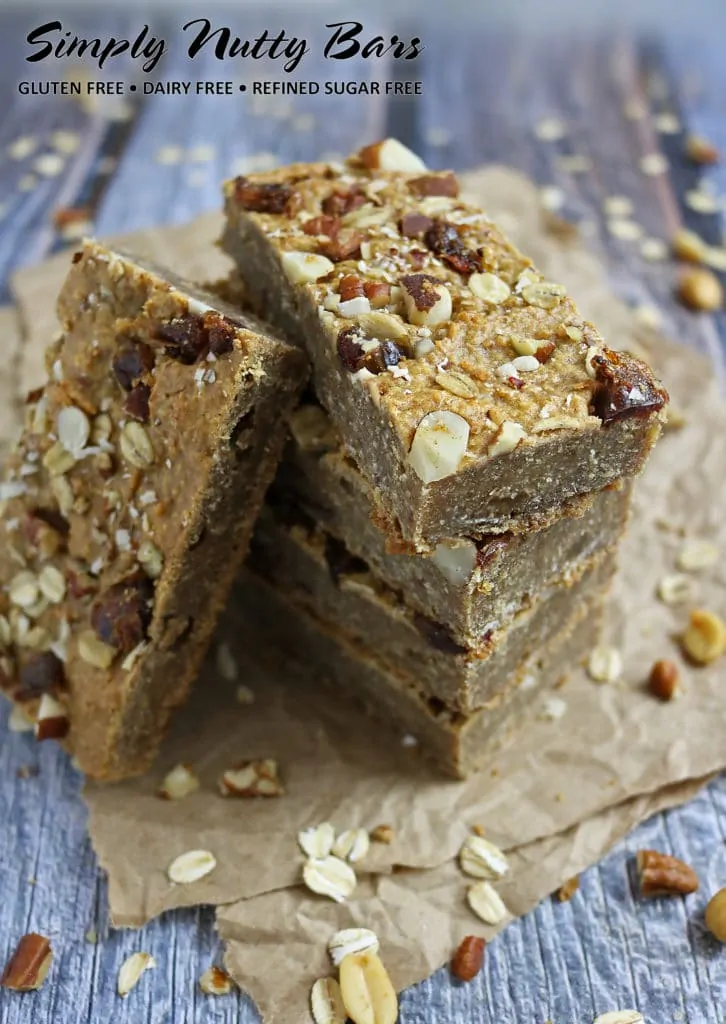 Today, if y'all don't mind, I'm gonna take y'all back to the evening of March 30th. That evening, I was piddling around in my kitchen when my mom texted me to tell me to turn on my TV to a local news channel. And, so I did…only to see flames engulfing what the local news anchor was saying was an I-85 bridge. Now, I-85 runs from the Northern tip of Georgia to its Southern tip, with overpasses and bridges scattered through it.
Y'all, there are some days when it has felt like 4,700,000 of Atlanta's 5,700,000+ people are on it. So – when they announced that it was going to be closed down entirely and traffic rerouted because of the fire…I was gobsmacked!
While I used to use it everyday when I worked in the corporate world, these days, I only depend on it when I leave my neck of suburbia to visit my mom in town or get to the airport. Speaking of the airport, I've gotta do a little re-routing myself. So, would you take a little detour with me to that time I made it to The Everything Food Conference in Salt Lake City?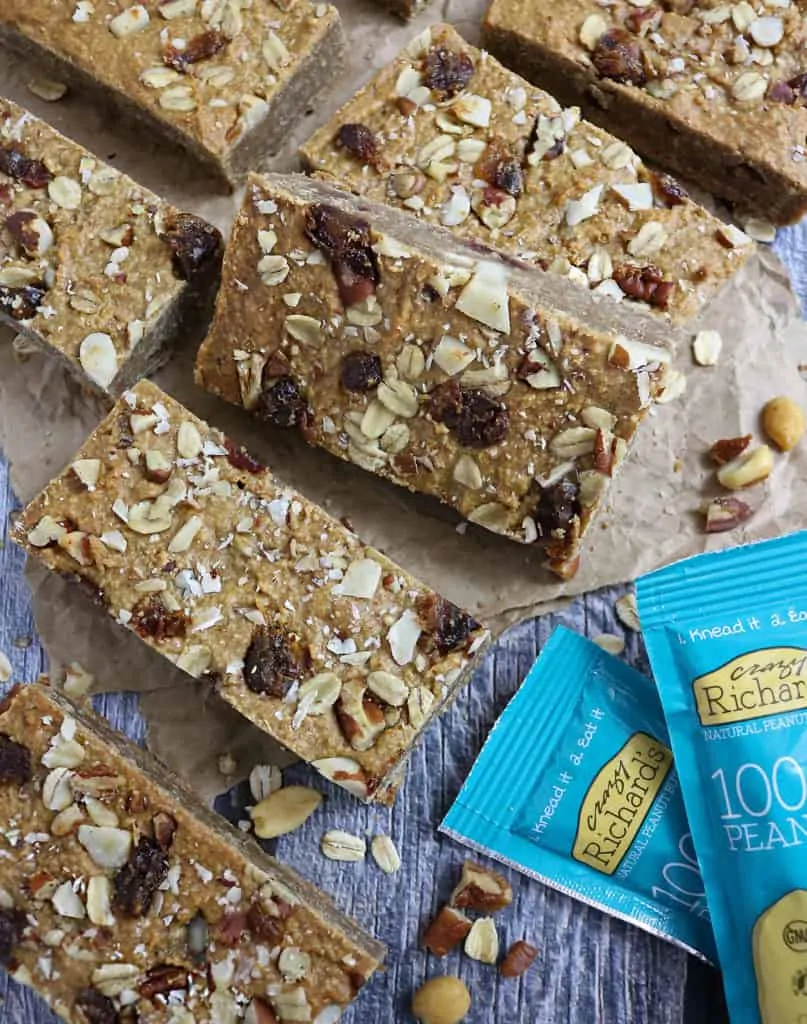 While I was at the conference, I had the good fortune to sit down with a lovely lady from Crazy Richard's Peanut Butter. Now, I've enjoyed Crazy Richard's Almond Butter before, but I was not familiar with their peanut butter and this lady proceeded to pull out and start kneading a portable pack of Crazy Richard's Peanut Butter. As we talked about how Crazy Richard's is involved in Blessings in a Bag and several such charities, she ripped off a corner of that pack and handed it to me to have a taste.
Y'all – that peanut butter was good! Real good! But, I was sure it had sugar in it. When I inquired, I was gobsmacked when I was told that there was only one ingredient in their peanut butter – and that was peanuts! I was sent home with a large box of Crazy Richard's Portable Packs of Peanut Butter which I figured I would use to make some "traffic-snacks" for my daughter and I.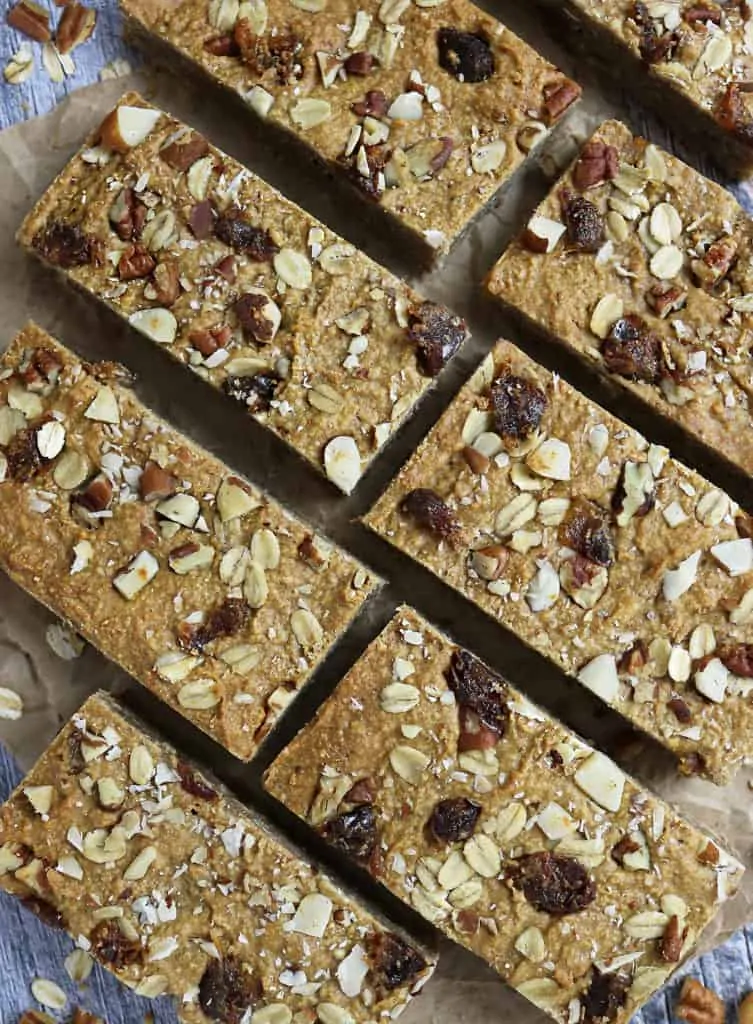 As it's taken my daughter and I almost 2 hours to go about 30 miles to visit her grandma, I figured we could do with some traffic snacks that didn't drive us too batty. Since I made those Chocolate Pretzel Bars awhile back, I've been experimenting with modified versions of them. These Simply Nutty Bars aka Peanut Butter Oat Breakfast Bars were the result of my experimenting, and I gotta say, my daughter and I were pretty pleased with them.
While these bars have no refined sugar, they do have sugar from the dates in them which might not make them the best choice for a diabetic. But, with an ingredient list that includes oats, coconut oil, dates, Crazy Richard's Peanut Butter, vanilla, cinnamon and eggs, these didn't give us a sugar rush while we are playing in traffic.
Of course, as fate may have it, shortly after I made these bars, they reopened the part of I-85 that was shut down – way, way ahead of schedule…which had us turn these Simply Nutty traffic snack bars into Peanut Butter Oat Breakfast Bars! 😉
[Tweet "Simply Nutty Bars aka Peanut Butter Oat Breakfast Bars @CrazyRichardsPB #crazyrichardspb"]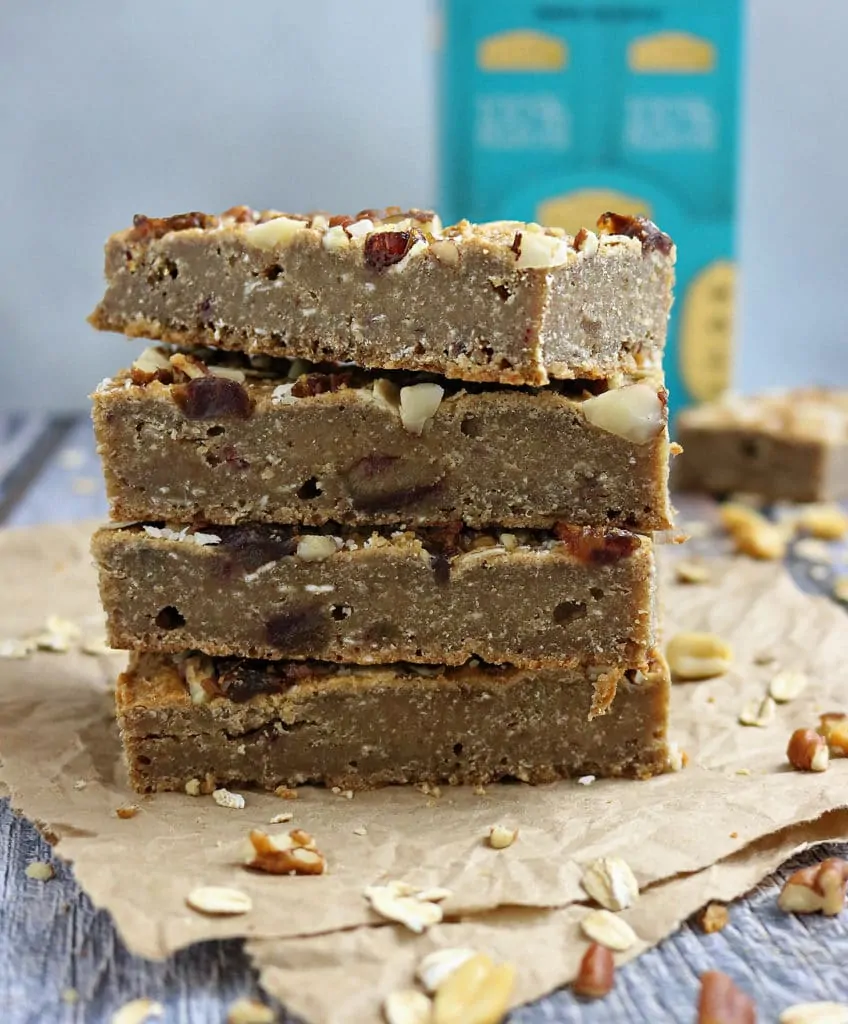 I sure do hope y'all get to piddle around in the kitchen and experiment with healthier bars like these Simply Nutty Bars aka Peanut Butter Oat Breakfast Bars – the fact that they taste the way they do, sans butter, flour and sugar just might leave ya gobsmacked!
If you would like to learn more about Crazy Richard's, please do check them out on:
Facebook, Pinterest, Twitter, and Instagram.
*This is not a sponsored post, I am kinda enamored by Crazy Richard's Peanut Butter and what they stand for, so I simply had to share.