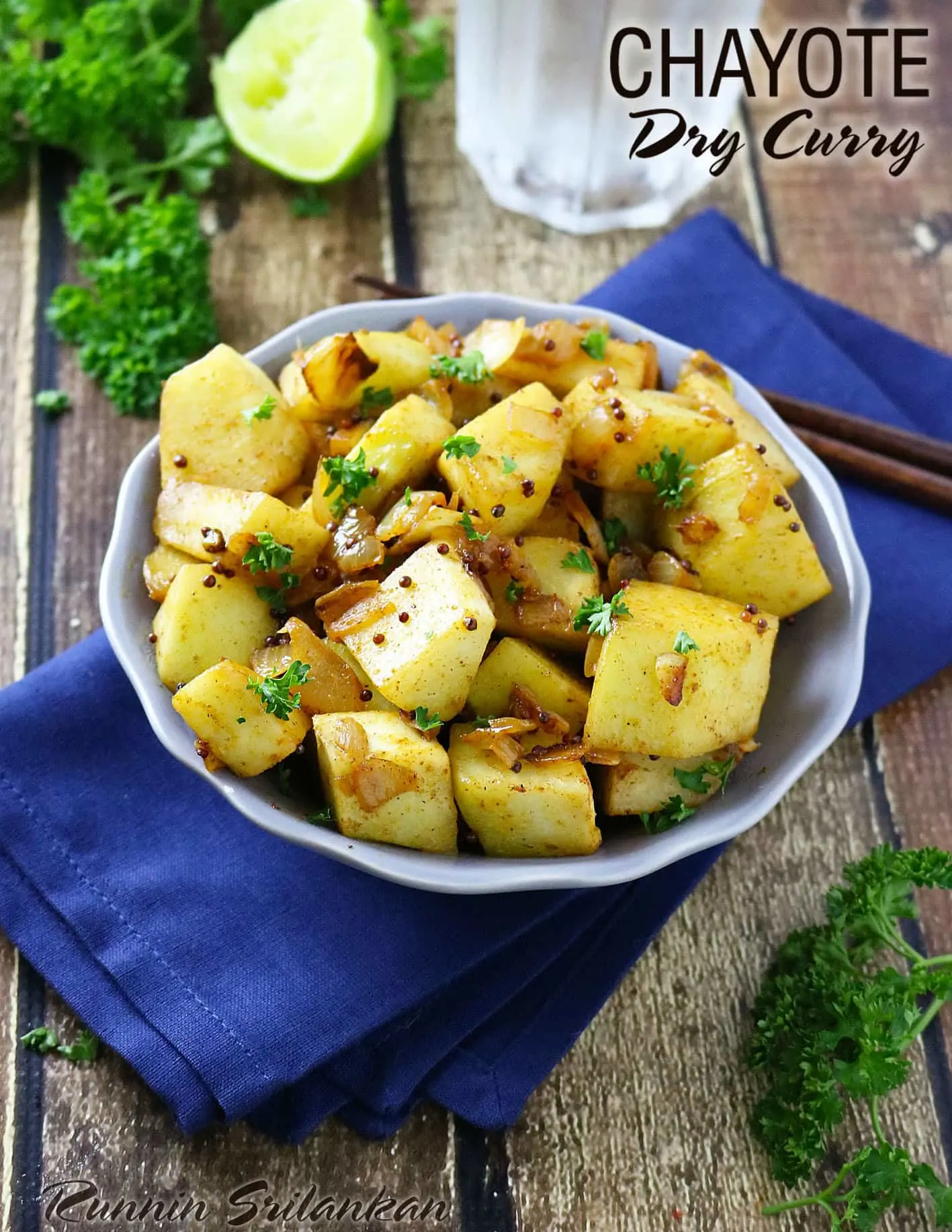 As a parent, I have resorted to all sorts of "games" to get my daughter to eat healthier. One of these "games" (when she was in single digits) involved us going to the store and her picking up a vegetable or fruit that was new to her. Of course, the power of choice had her enjoying whatever she picked out over something familiar that I made. Yes – once she actually enjoyed eating boiled bitter melon over honey glazed carrots! Go figure!
This month, The Recipe Redux took us on a trip down memory lane by having us revisit this game! You see, I have had the honor of being a Recipe Redux member for a little over a year now and have kinda gotten addicted to their monthly challenges. This month's challenge was to cook or bake with a new ingredient. So, my daughter and I headed to the store and came home with some Chayote (pronounced chah–yoh–teh)…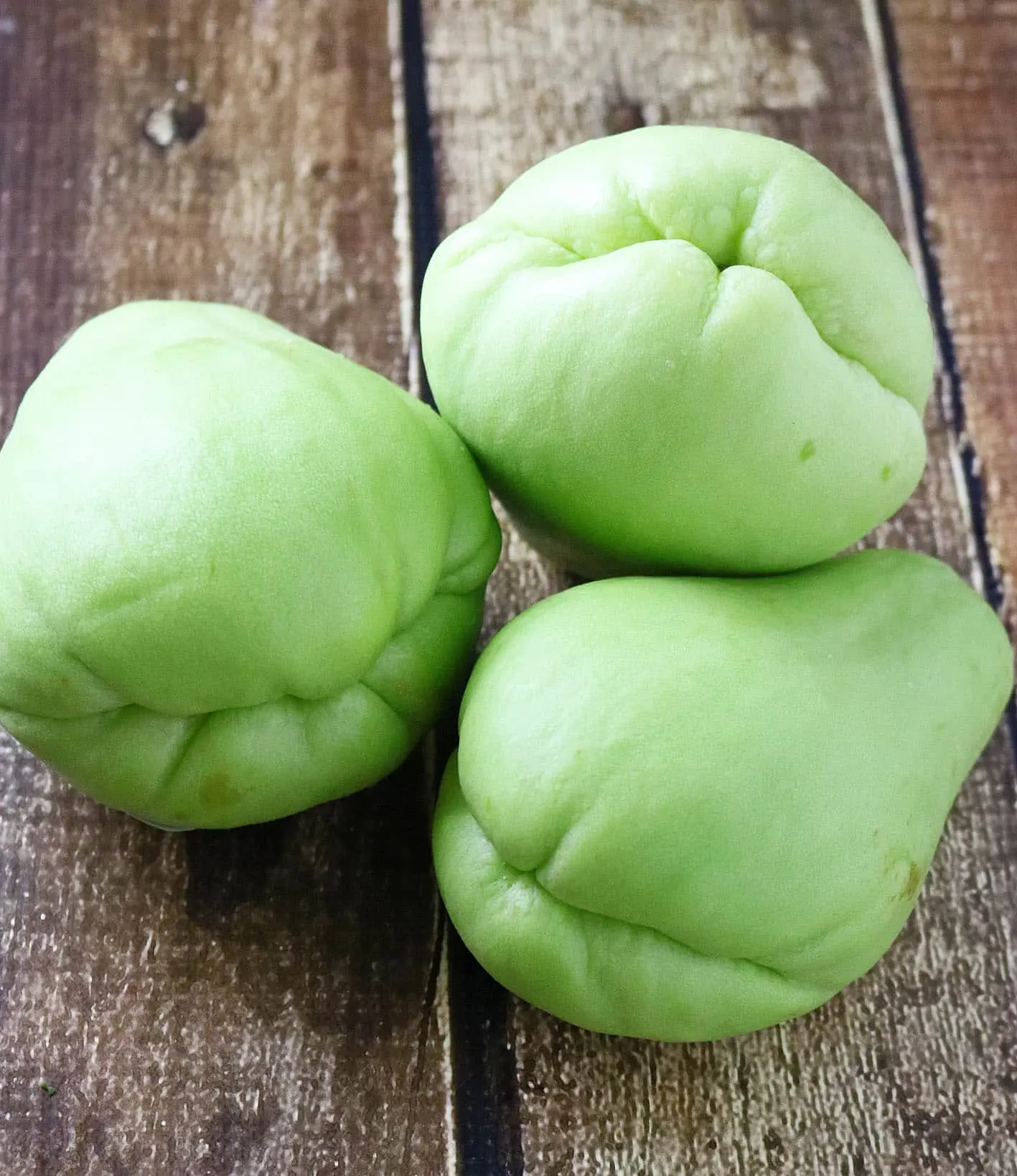 I first came across Chayote on Ramona's blog when she used this South American staple to make Sri Lankan chow chow that's often used in Sri Lankan Christmas Cakes. I am thinking that I've probably walked by this funky looking member of the gourd family in the produce section of my grocery store many times but never gave it a second glance – till this month's challenge.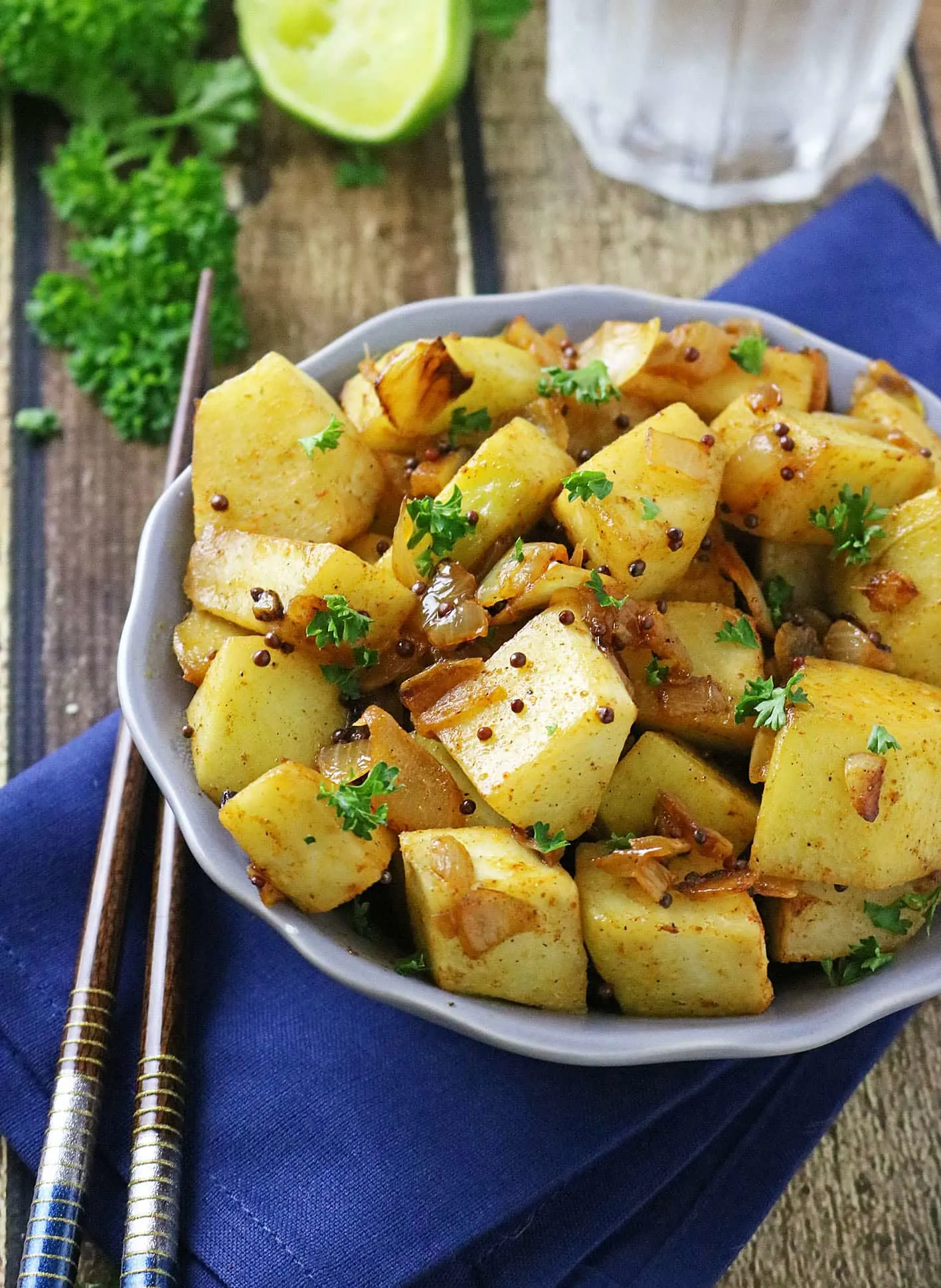 To me, raw Chayote tastes a bit like a cross between cucumber and jicama. When I perused the interwebs, there seemed to be a trillion ways to cook chayote. I opted to go the savory route and keep things simple so I could taste the chayote when it was cooked and not overpower it with spices in this Chayote Dry Curry. I lightly sauteed it with my favorite trio of onions-garlic-ginger and threw in a tad bit of mustard seeds, garam masala and paprika and, snacked on it with the chopsticks that Bobbi sent me – gorgeous aren't they?
This curry can be paired with some rice, mixed veggie curry, and chutney for a tasty meal.
Do you have a new ingredient that you have cooked or baked with recently? Or, is there one you want to try?
Have you tried chayote?