This delicious portable pumpkin pie trifle is made with layers of crumbled-up Mrs. Smith Pumpkin Pie, Pumpkin Cream, and Chocolate Avocado Mousse.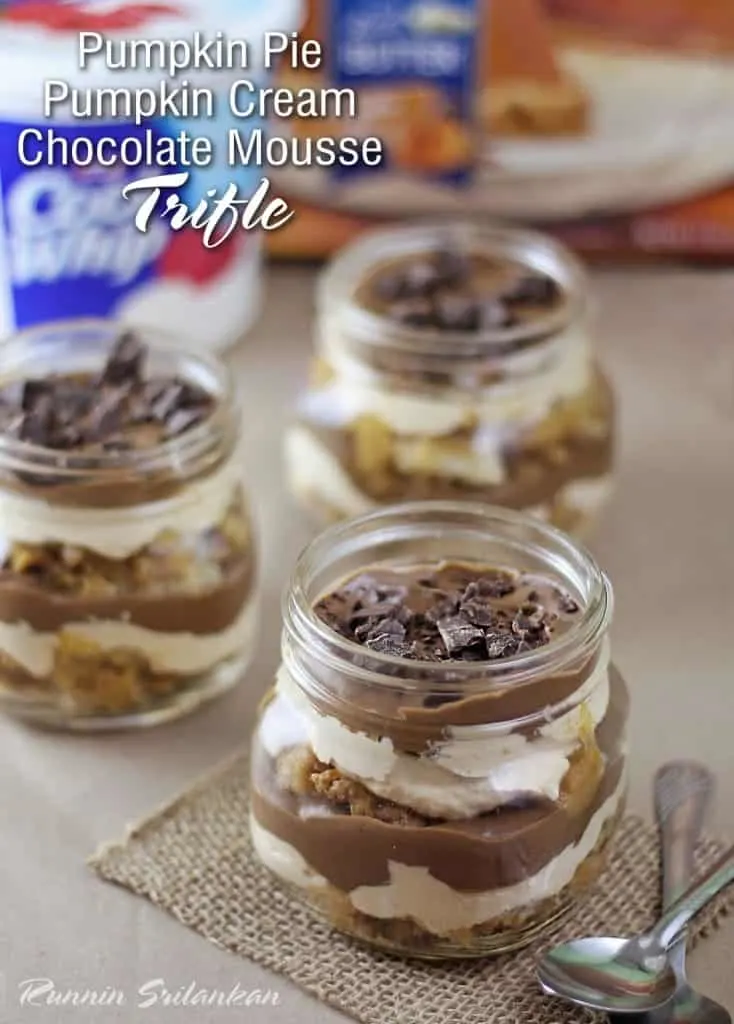 So, between you and me, how do you feel about friends who have similar food-loves as you do?
Are you okay with sharing that last piece of pumpkin pie with your friend?
What happens when there's just one forkful of pie left? Do you tell them to have the last piece and then sit there and inwardly stew with resentment that they didn't reciprocate the offer? I mean – this is pie after all!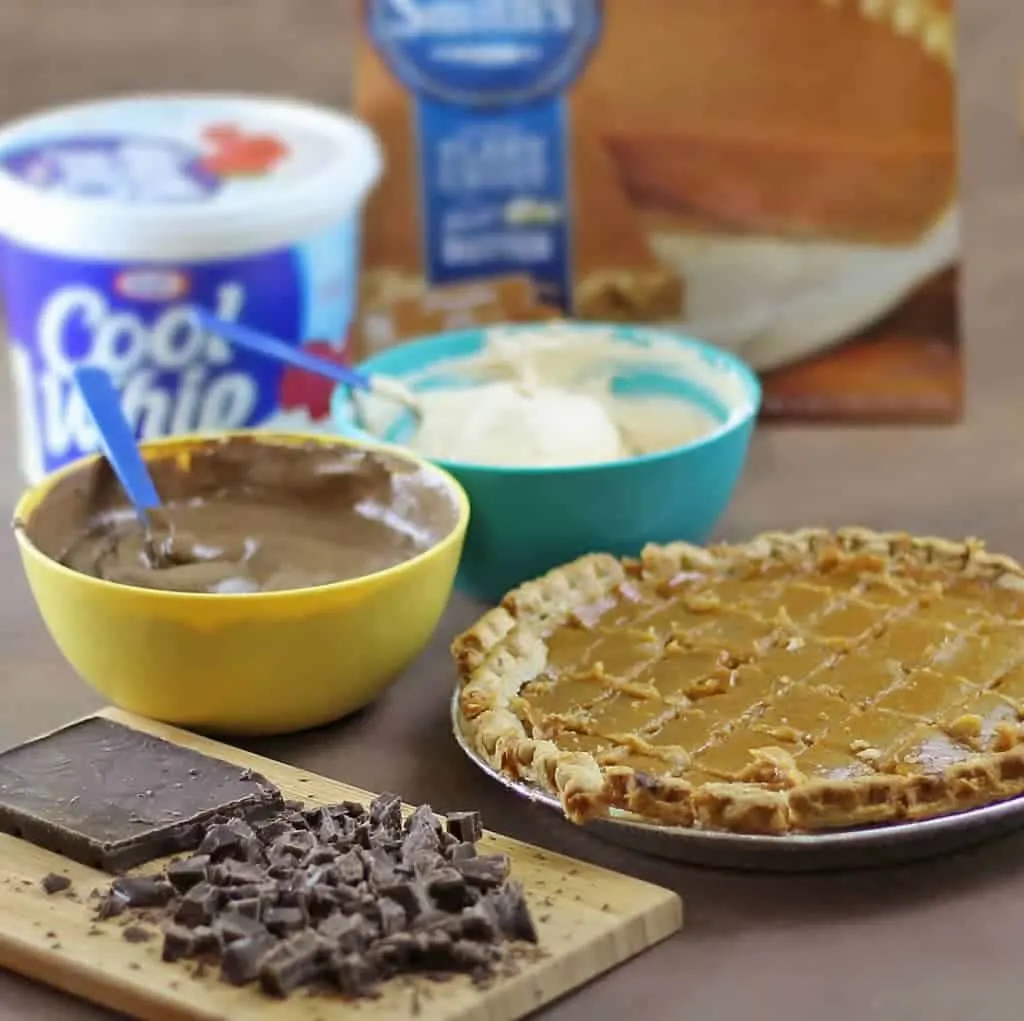 For me – I cringe at the thought of one piece of pie and two forks! If you and I meet for pie and you finish your pie and reach over for a forkful of mine – I will draw my fork and we will duel! Seriously!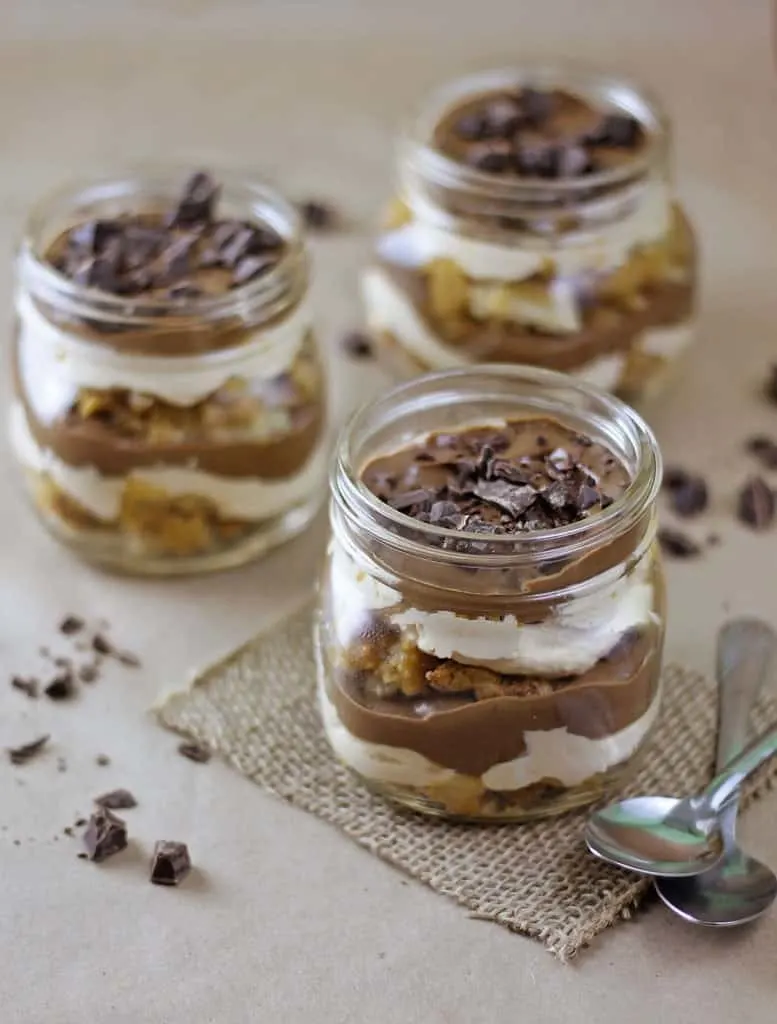 I have a friend who loves pumpkin pie – she loves it hot out of the oven and cold with whipped cream – she loves it on china plates in the comfort of her home and in Tupperware on the ball-field – she loves it with coffee and milk – unfortunately, so do I!
Recently, when she had a baby, she wanted pumpkin pie; so I stopped by my neighborhood Walmart and grabbed a Mrs. Smith Pumpkin Pie, which I took to her hot out of my oven. She had just had a baby, so I couldn't cut into her pie!
When I was being a total recluse as I was working on my Master's, she showed up on my doorstep with a Mrs. Smith Pumpkin Pie and a tub of Cool Whip. When she was leaving, she longingly glanced at the leftover pie on my table – which I didn't think to offer her any of; I like to think the thought didn't occur to me, but, subconsciously, I think I was looking forward to a piece of leftover pie with the 3 cups of coffee I would be pounding as I worked on my paper that night.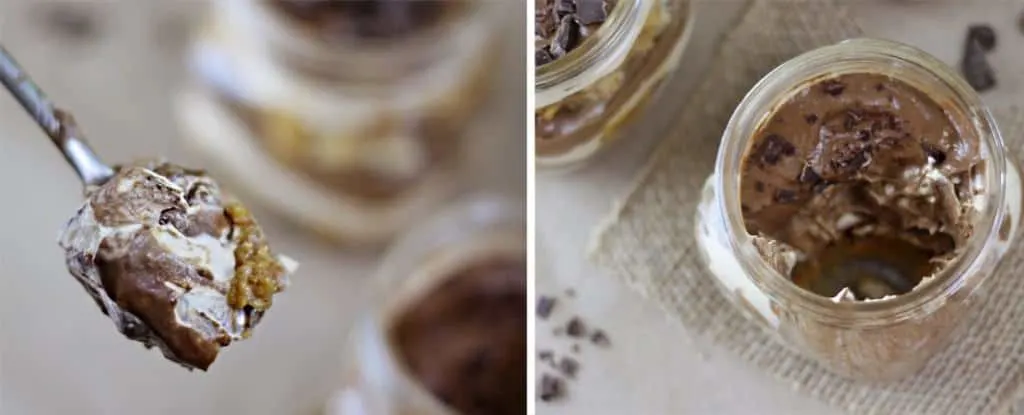 So, for her, I came up with these individual pumpkin pie trifles in snazzy, portable, mason jars! #ThankfullySweet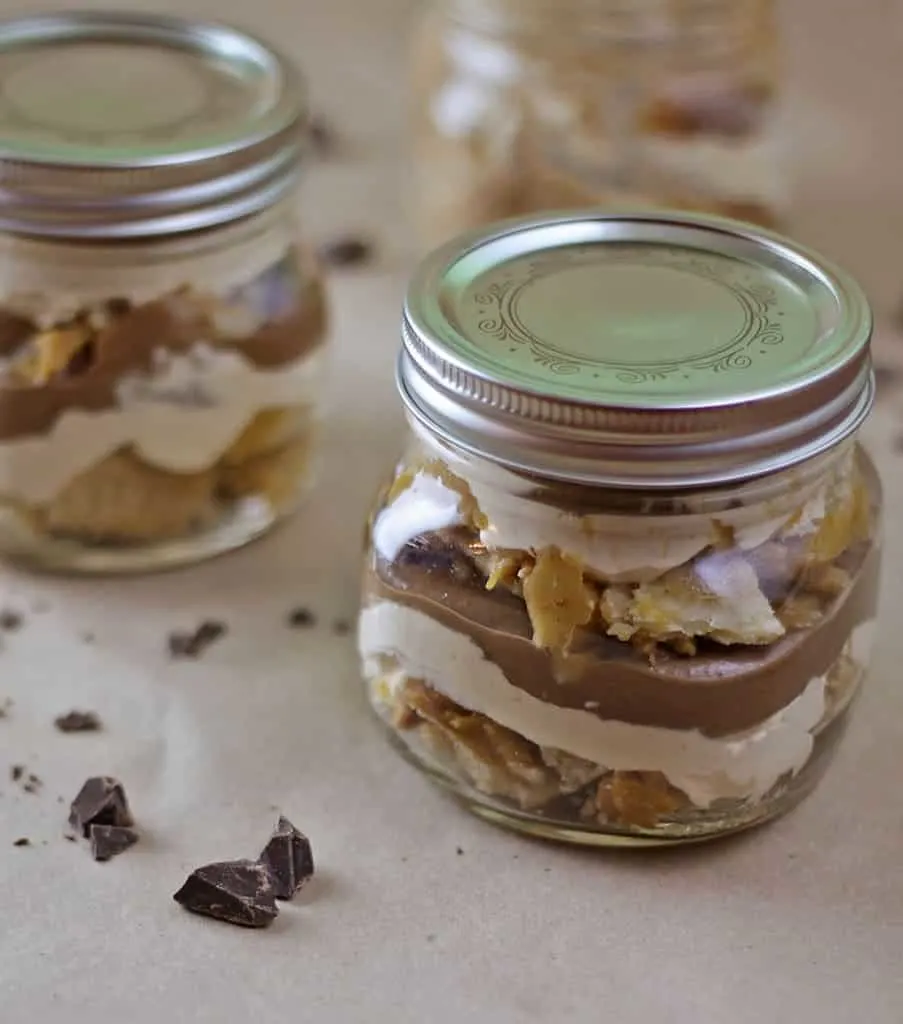 I used a Mrs. Smith Pumpkin Pie for one layer – which I crumbled up after it had cooled down. And a Pumpkin Cream for another layer – the pumpkin cream is made with 100% pumpkin purée mixed with Cool Whip and honey and vanilla. And a nutritious Chocolate Avocado Mousse (yup, I had to sneak in something green) makes up another layer of this trifle. The chocolate avocado mousse has (in addition to chocolate and avocado), brown sugar, vanilla, cocoa, almond milk, and Cool whip in it.
I began with a layer of pie at the bottom of the mason jar, topped that with a layer of pumpkin cream, and topped that with a layer of chocolate-avocado mousse and yet another layer o pie, cream, and mousse. I topped these with some chopped-up dark chocolate. These trifles stay fresh for about 2-3 days in the fridge – and can be enjoyed just about everywhere by simply unscrewing the lid!
I am not going to tell you how good these were – I am hoping you will make them and see for yourself!
If you need more inspiration, check out the Cooking Up Good website. They have recipes, sweepstakes, loyalty programs, coupons, and more! What's not to love? If you're looking for a new dinner idea or a chance to win some awesome prizes, be sure to check it out!