This post, featuring these gluten and dairy free Berry Frozen Treats in Honey Roasted Almond Cups, is sponsored by Blue Diamond Almonds. Thank you so much for supporting the brands that keep this Sri Lankan Runnin!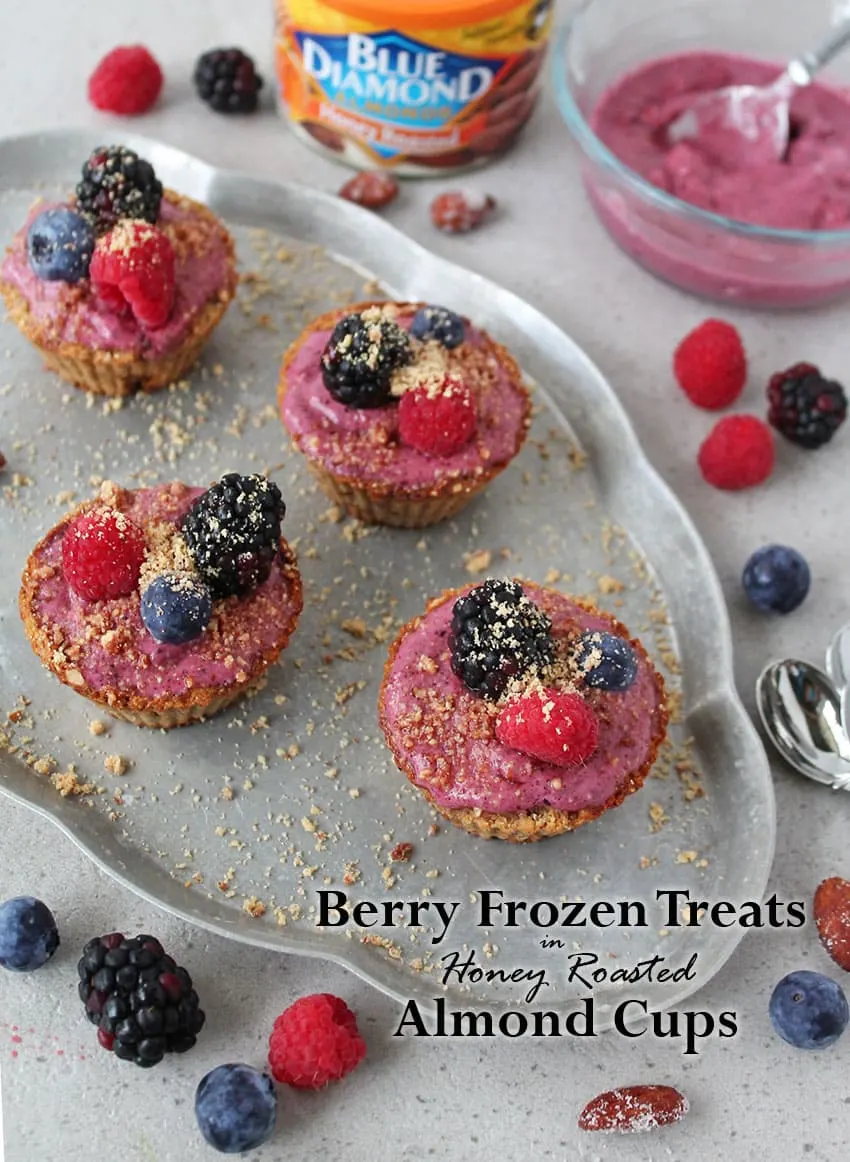 It has been an unusually warm week here in Georgia! So warm that we were wearing flip flops and shorts on Christmas day. All this warm weather has thrown a wrench in my plans. You see, this week I planned on working on my blog, my photography, and finishing Nagi's book; but instead I've been galavanting around with my daughter.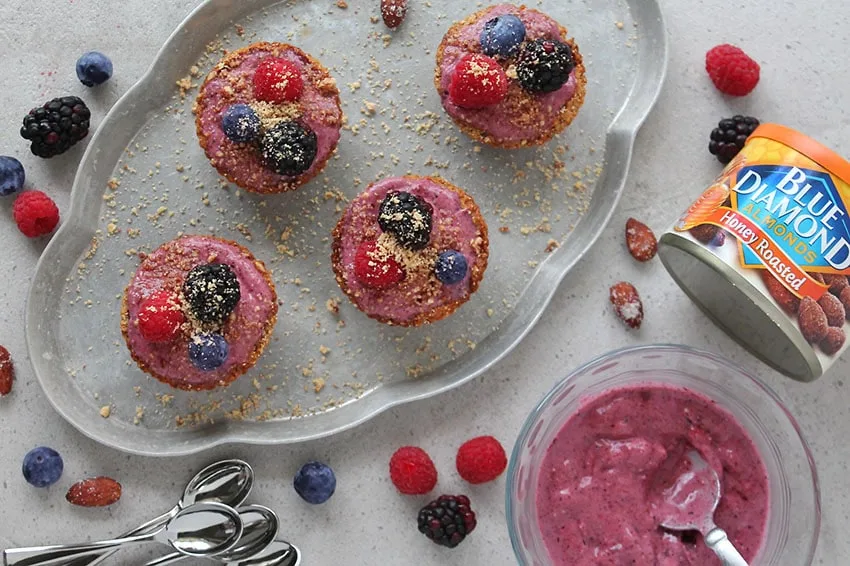 We have been indulging in long runs at our favorite park and spontaneous road trips with the windows down. One such road trip took us to the town of Covington, Georgia – the filming location of Vampire Diaries. After strolling around graveyards, lakes and mansions where the show is being filmed, we sat down in the square by the courthouse and decided we needed a refreshing frozen treat and Scoops nearby only had dairy-full ones!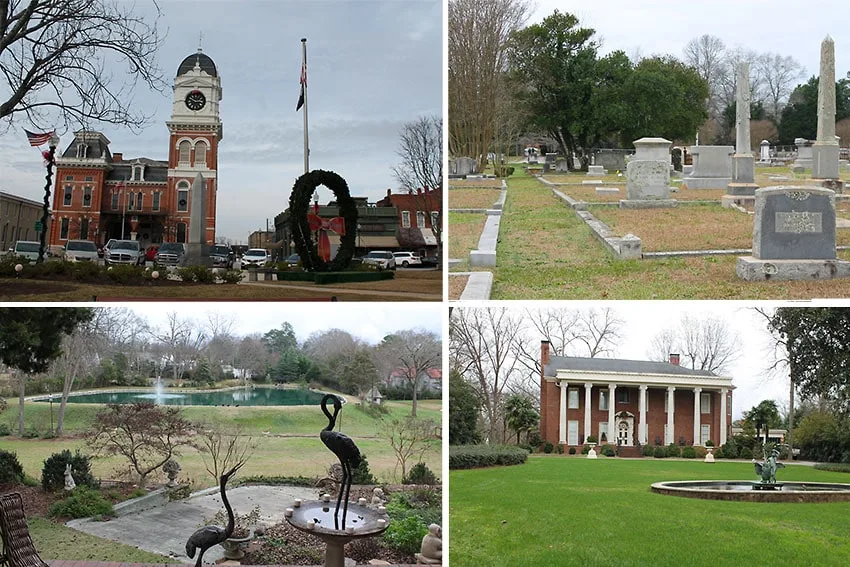 So, we headed home where there were some Honey Roasted Blue Diamond Almonds waiting on me. I wanted to make a quick, easy, cold treat with frozen berries and coconut milk and top it with ground up almonds for texture. But then my daughter had the idea to make a base of some sort with ground up almonds and top the base with a cold berry topping.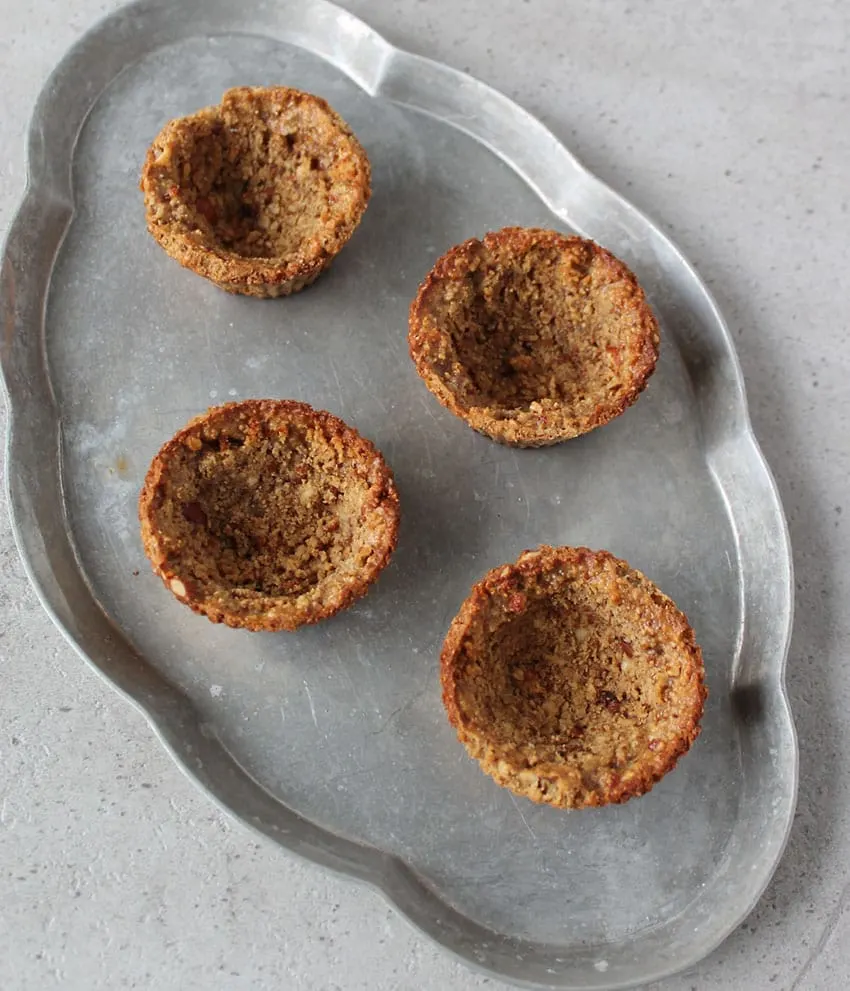 Well, her idea of a "base" lead me to make these 2-ingredient almond cups with ground up Honey Roasted Almonds and an egg. That's all. I made the aromatic berry frozen treat by blending some frozen berries, almond extract, coconut milk, honey and cardamom together. We ended up enjoying these treats topped with some fresh berries and more ground up almonds.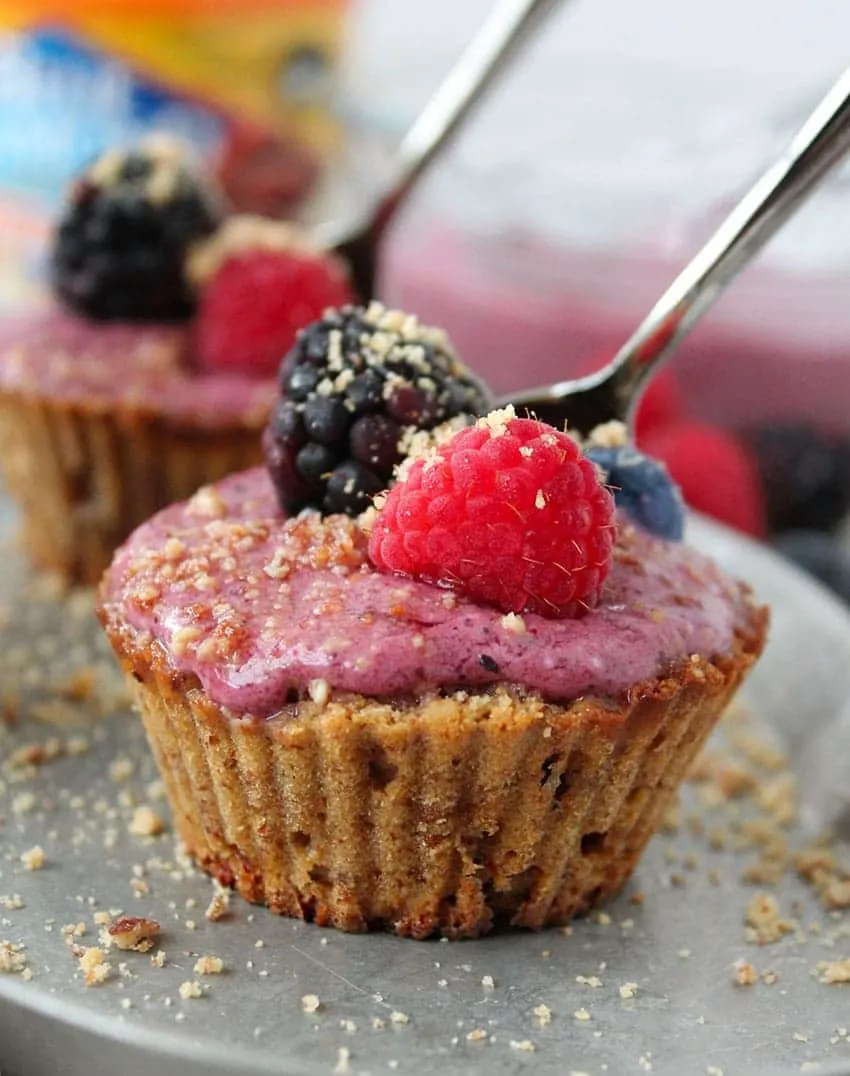 These treats freeze pretty well too and would make a healthy addition to your New Year's Eve dessert table. These treats could also be added to your healthier dessert choices of 2016 so Yumthis recipe for later. Also check out my Yummly Publisher Page for more delicious and healthy eats and treats!
Happy New Year to each and every one of y'all! Here's hoping 2016 is filled with all that makes y'alls hearts happy!