Made with fresh, juicy strawberries and a hint of lemon, cinnamon, and cardamom, this is one tasty and flavor-packed strawberry crisp ~ and it happens to be gluten-free as well.
This shop has been compensated by Inmar Intelligence and its advertiser. All opinions are mine alone.
#DigestiveHealth2020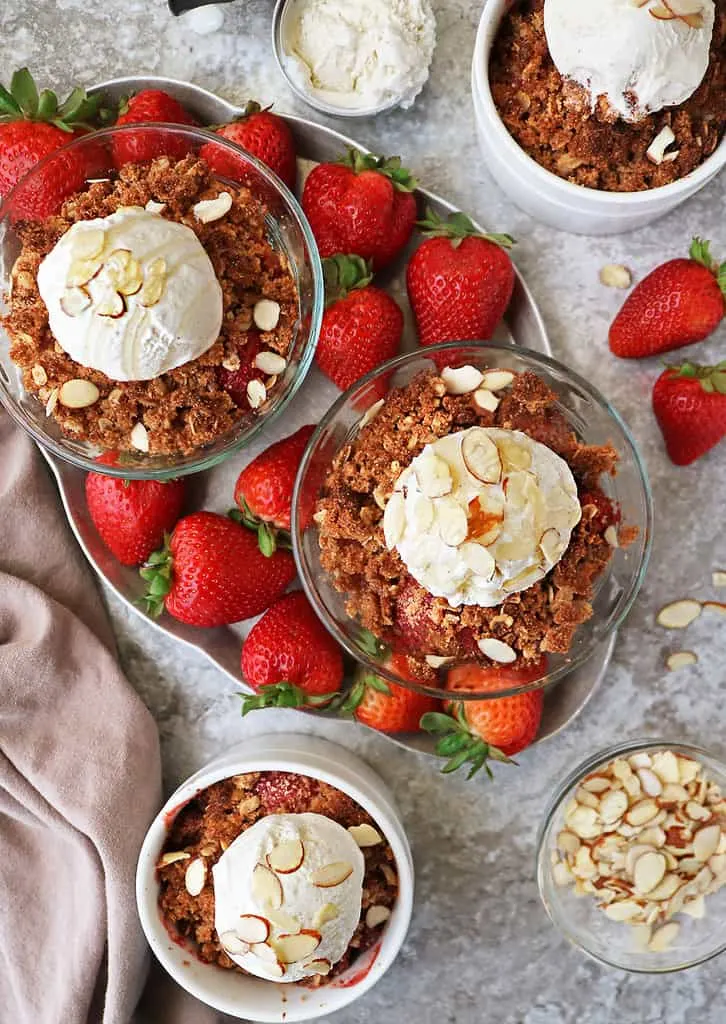 Ahhh summer… I begin counting down the days to summer when we are in the middle of autumn!
Summer to me is long, hotLanta days and after dinner walks, grilling out and hiking remote North GA trails, and, boatloads of berries and non-dairy (mostly) ice cream!
Oftentimes I can find a homemade no-churn non-dairy ice cream lounging around in my freezer. And for those days I don't, I can easily grab one of a gazillion flavors of non-dairy ice cream at the grocery store.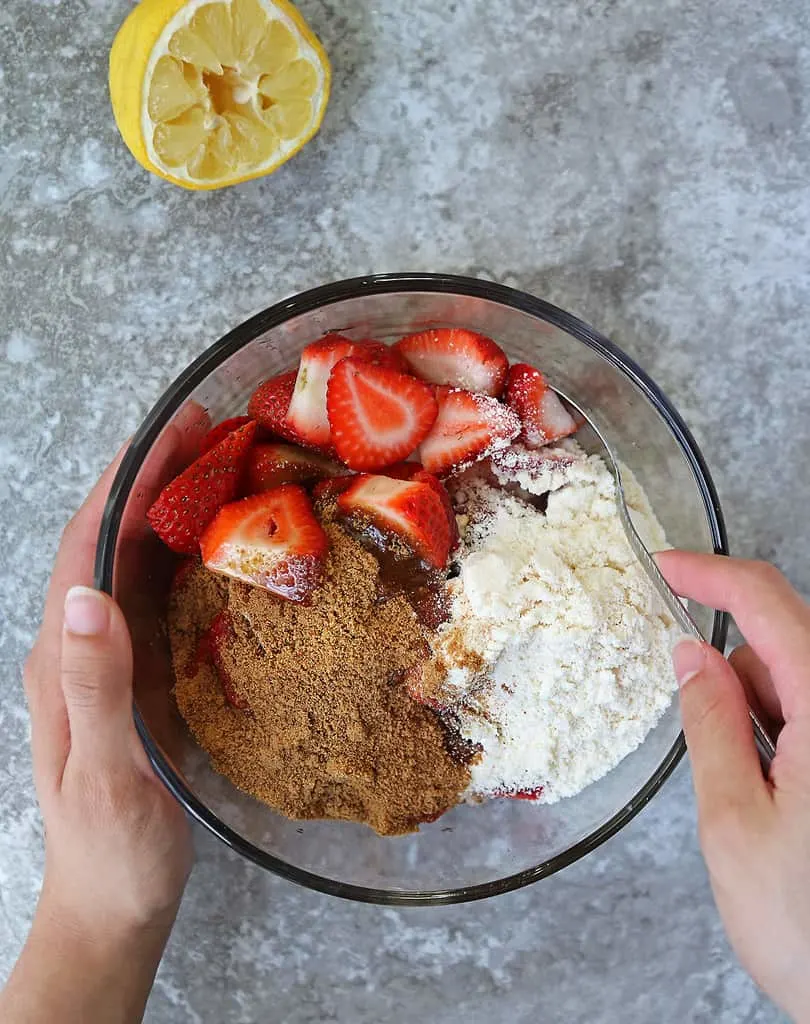 But, there are times when non-dairy ice cream is off the agenda. Times when my daughter and I are visiting friends and they pull out a carton of dairy-full ice cream to top a cobbler with, or times when we stop by our favorite soft serve venue or times when I make a fresh strawberry crisp that calls for luscious dairy full vanilla ice cream!
I'm lactose intolerant so times like these can do a number on my gut. A moment of indulgence can wipe out the rest of the day for me. So, that's why I carry around LACTAID® Fast Act Lactose Intolerance Caplets with me.
LACTAID® is the #1 pharmacist recommended brand of lactose intolerance products. They can prevent discomfort such as gas, bloating, and diarrhea associated with digesting dairy from sensitivity due to lactose*

By the way, you can click on the image below to purchase LACTAID®, IMODIUM®, and PEPCID AC® from Walmart.com and products will be added directly to your cart.
Check out the Digestive Health Hub to find out more.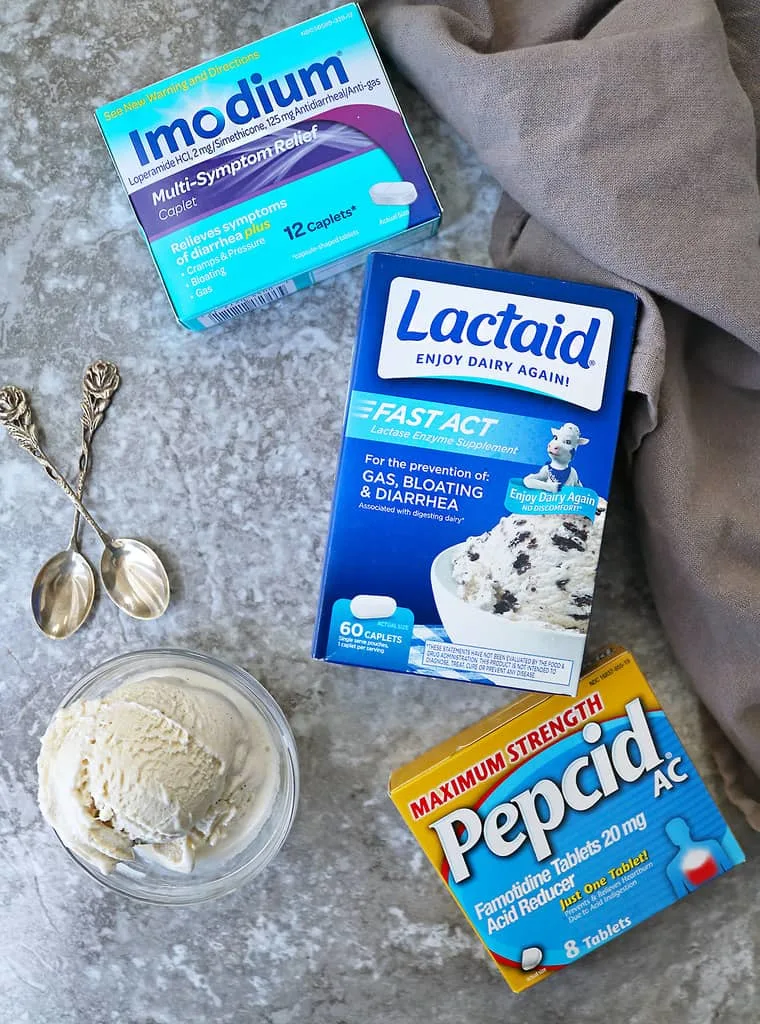 I usually place an order for LACTAID®, IMODIUM®, and PEPCID AC® on Walmart.com and then head in to Walmart to pick them up. When I'm in store, all I have to do is go to the pick up kiosk and get my order. After that I usually do a quick walk-by the produce section to check out the fruits and veggies before heading out.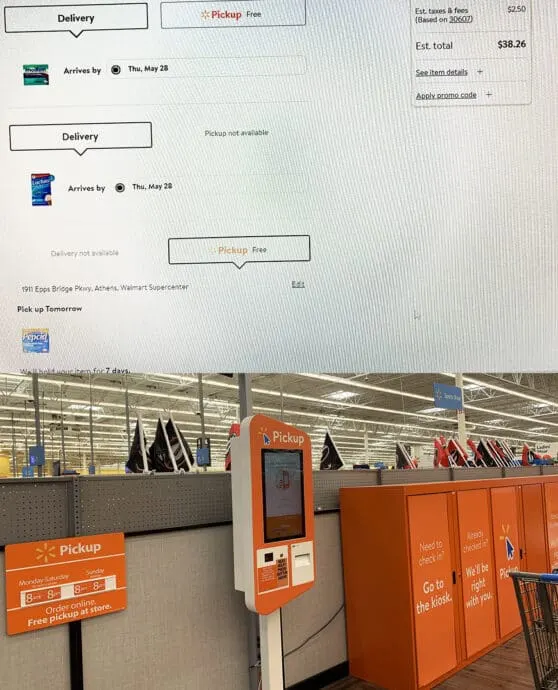 On my recent trip to Walmart, the fresh strawberries were calling my name so I had to grab some. I brought them hone and decided to whip up this easy strawberry crisp you see here.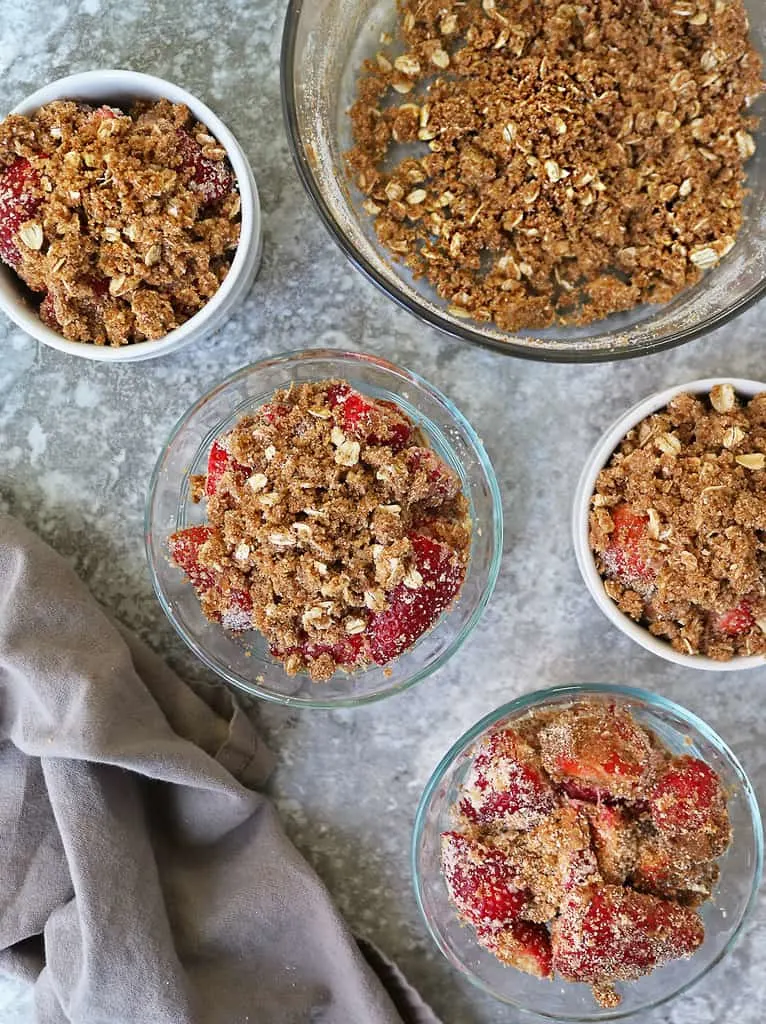 How I made this Strawberry Crisp gluten free:
This crisp is gluten free as I used coconut flour to coat the strawberries. And, I made the topping gluten free by using coconut flour and oats in it.

I also decided to go with coconut sugar to sweeten this crisp to keep it a bit more wholesome. This crisp can be made with monkfruit sweetener for a low sugar version as well.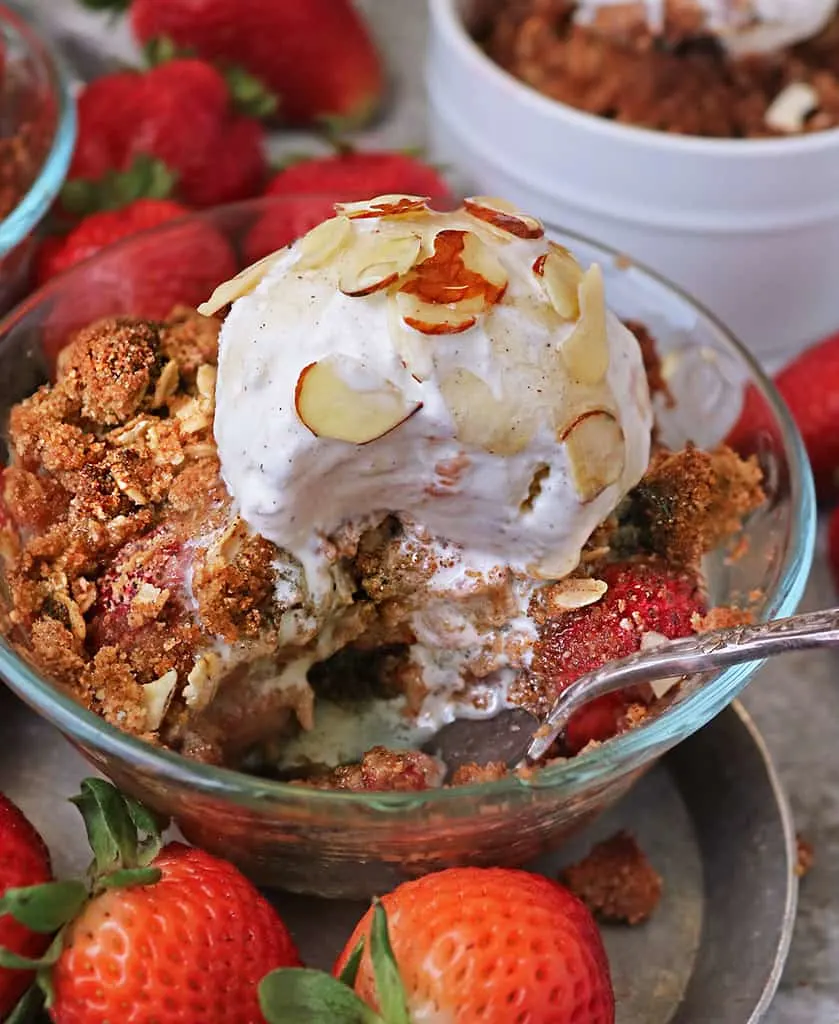 If you would rather not avoid gluten or sugar, just sub out the coconut sugar for brown sugar and the coconut flour for all-purpose flour.
This easy crisp is a delightful summer dessert and can be enjoyed as is, but it is twice as delicious served warm with some vanilla ice cream melting into it.
With that said, I am thankful that I had LACTAID® on hand so I could enjoy this delicious, summery, strawberry crisp with a large scoop of dairy-full vanilla ice cream.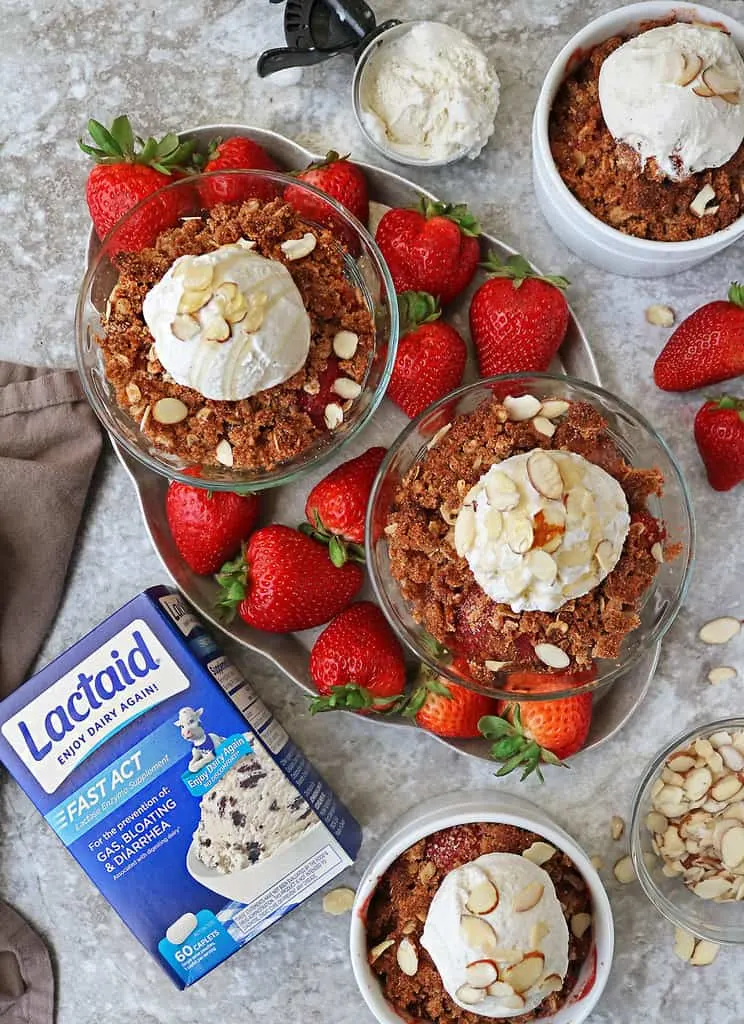 *These statements have not been evaluated by the Food and Drug Administration. This product is not intended to diagnose, treat, cure, or prevent any disease.​
This shop has been compensated by Inmar Intelligence and its advertiser. All opinions are mine alone.