These 6 ingredient, refined sugar free, gluten free, Easy Blender-Ready Blueberry Bars would make a delicious breakfast or anytime treat with a warm cuppa coffee or tea!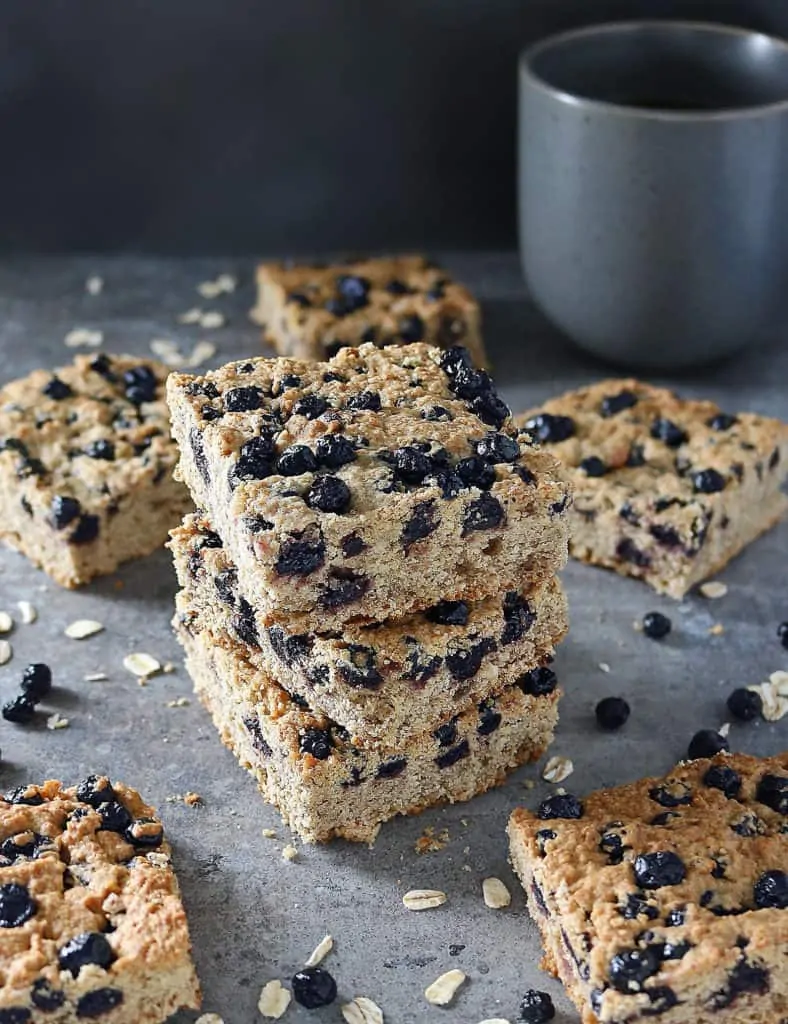 Every now and then my thoughts wander back to the fall of 2016… and, I end up wondering, what the fizzles was I thinking then? How the heck did I make it through TWO months without sugar??? Back then I said a big NO to refined sugar as well as many forms of unrefined sugar – what the fizzles was I thinking eh? Now, I did use a zero calorie sweetener in my coffee from time to time and in treats like these Orange and Cardamom Bites and these Ginger Cardamom Cookies – but otherwise, for 2 months I was pretty much sugar-free. Would I do it again? Back then I might have said yes, but, now seeing am older and ehem wiser… heck NO!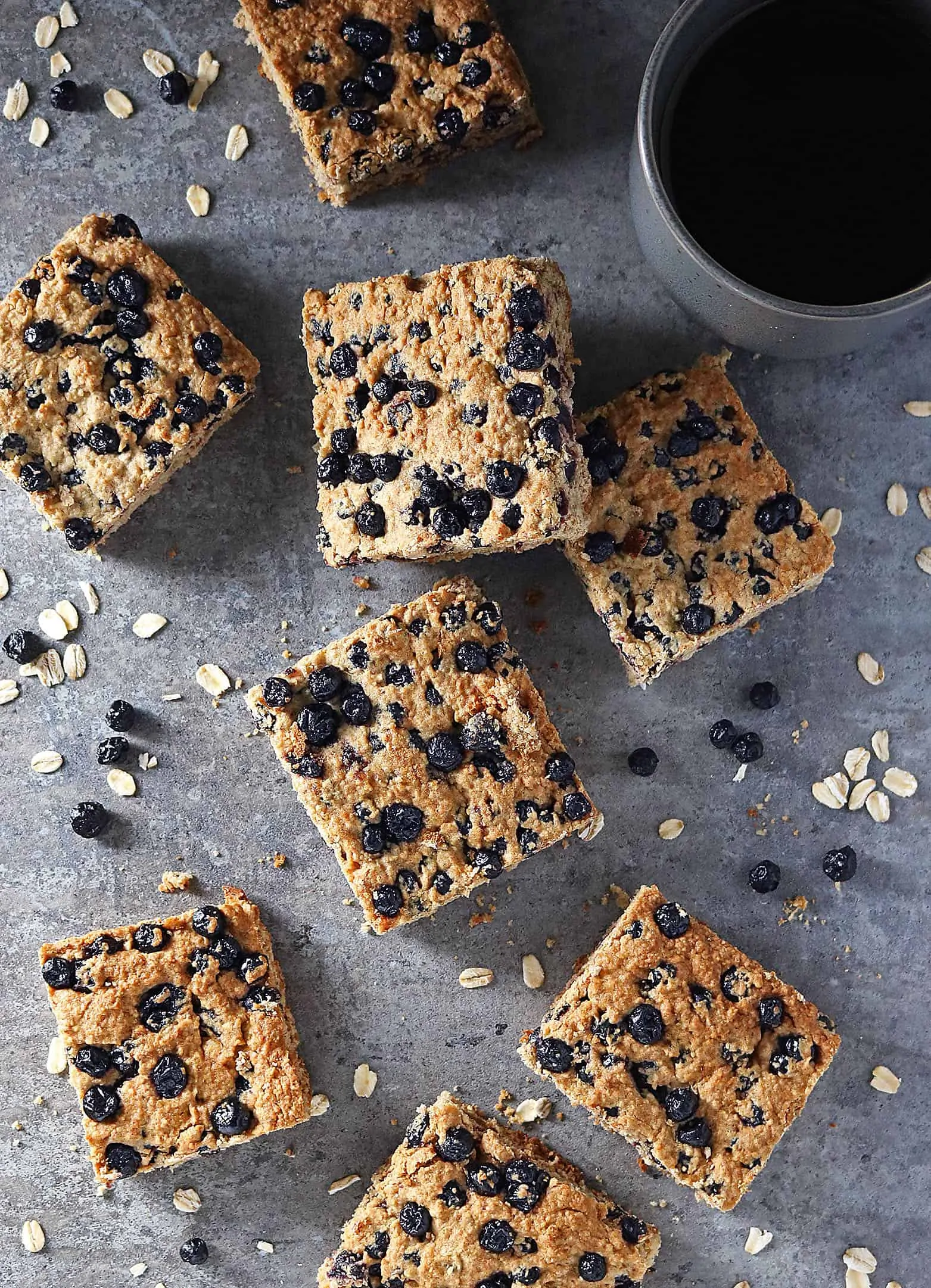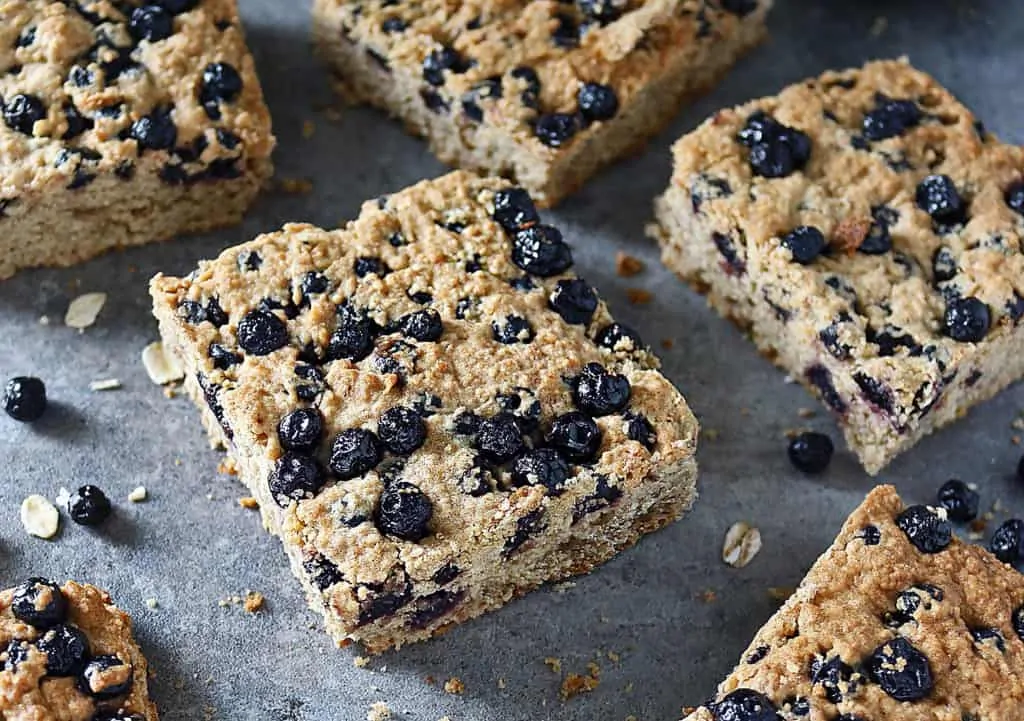 My sweet tooth is hardcore! But with articles (like this) comparing sugar's effect on the brain to cocaine's effect on it, I know I shouldn't indulge in treats like these Sweet Potato Cupcakes all the time like I'd like to. So, I end up making sure I get 7+ hours of sleep a night (because according to this article, the amount of sleep one gets is related to triggering their sweet tooth) making treats with soaked dates instead of sugar like these Chocolate Pretzel Bars. Only, sometimes, I take them a step further up the healthy-ish rung and keep out the pretzels and replace the milk chocolate chips with dried blueberries like I did in these Easy Blender-Ready Blueberry Bars you see here.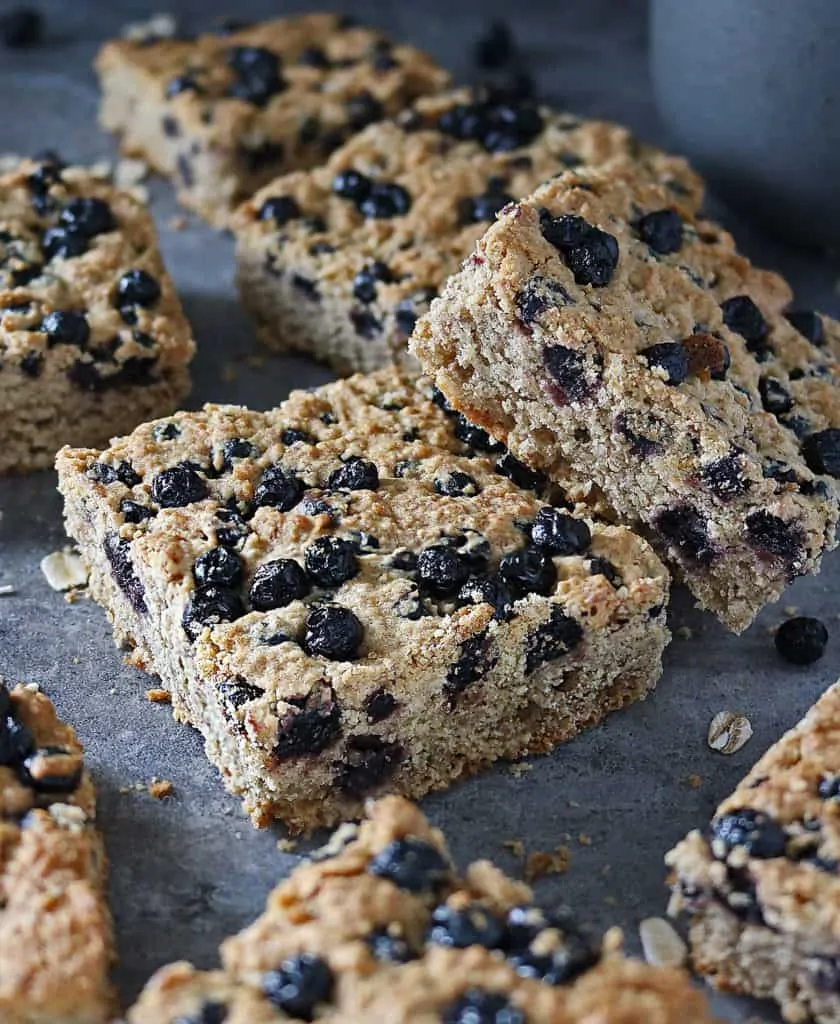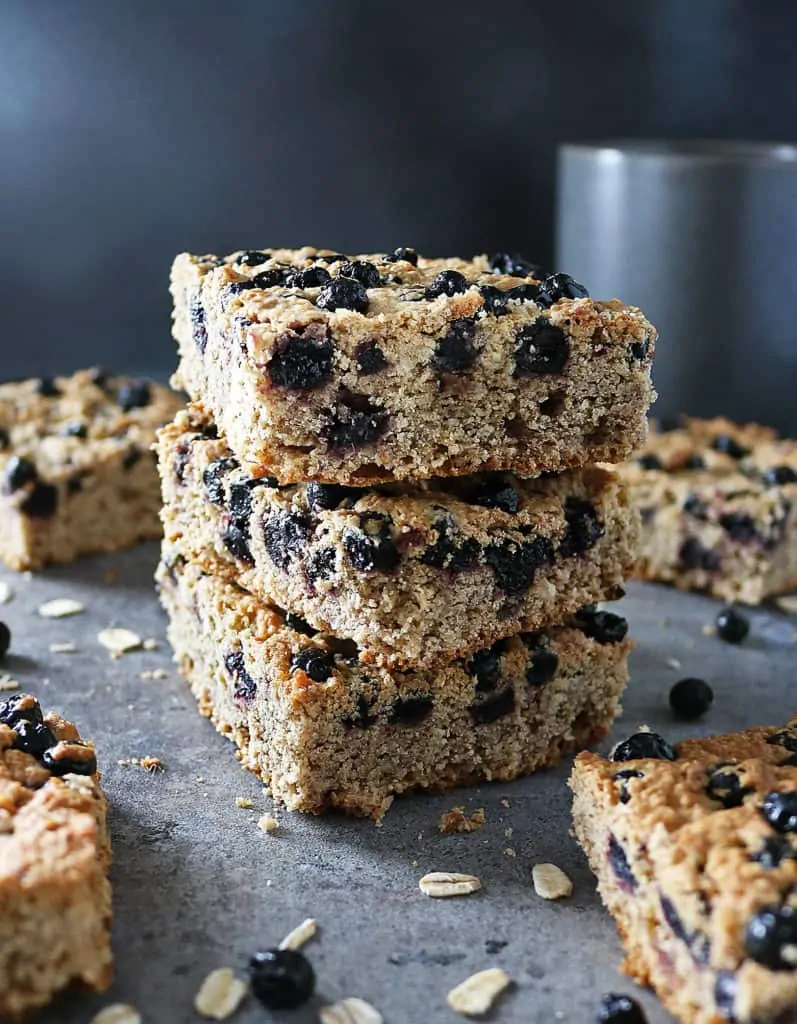 My blender helped immensely in pulverizing the soaked dates as well as grinding the gluten free rolled oats into oat flour. I also used some coconut oil, a smidge of salt, eggs and vanilla extract to whip up these Blueberry Bars. While these Easy Blender-Ready Blueberry Bars bars are refined sugar free and gluten free, they taste pretty darn delicious with a hot cup of coffee or tea – at least that's what the members of the photography club I took them to said.

A few more of our favorite sugar-free recipes:
Sugar-Free Cashew Cardamom Bars
Pear Date Skillet Cake