A simple, Spiced Eggplant dish with aromatic cumin, coriander, smoked paprika, caramelized onions, and garlic, that would make a delicious, vegetarian side to any meal – or picnic!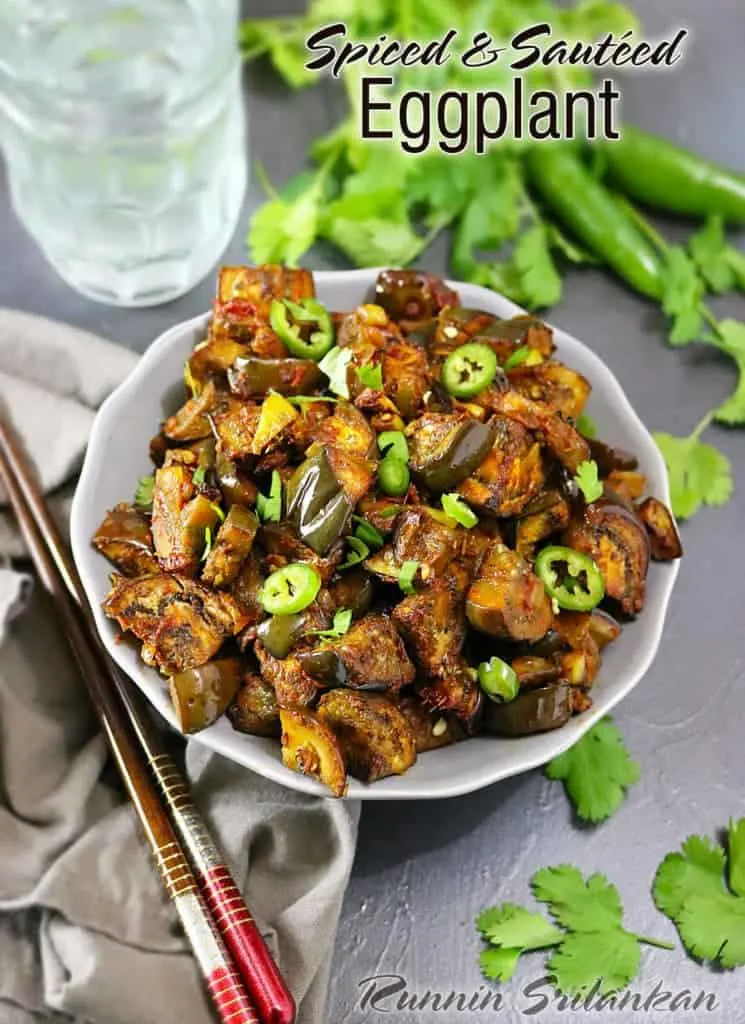 Poems have been written about it, songs have been sung about it, movies have been made about it – heck even Beyonce seems to show us that it has to exist for a marriage to work, in her latest album – at least that's what I gathered. Yet, inspite of parents who sacrificed so much, I never quite understood what unconditional love truly involved till my daughter came into my life 17 1/2 years ago.
Just to see her happy, I have endured screaming tweens and teens at Jonas Brothers concerts, reading and rereading Franklyn the Turtle books, tasting marshmallows dipped in everything from hot sauce to mouthwash, and hours of that big, purple, singing dinosaur on the telly!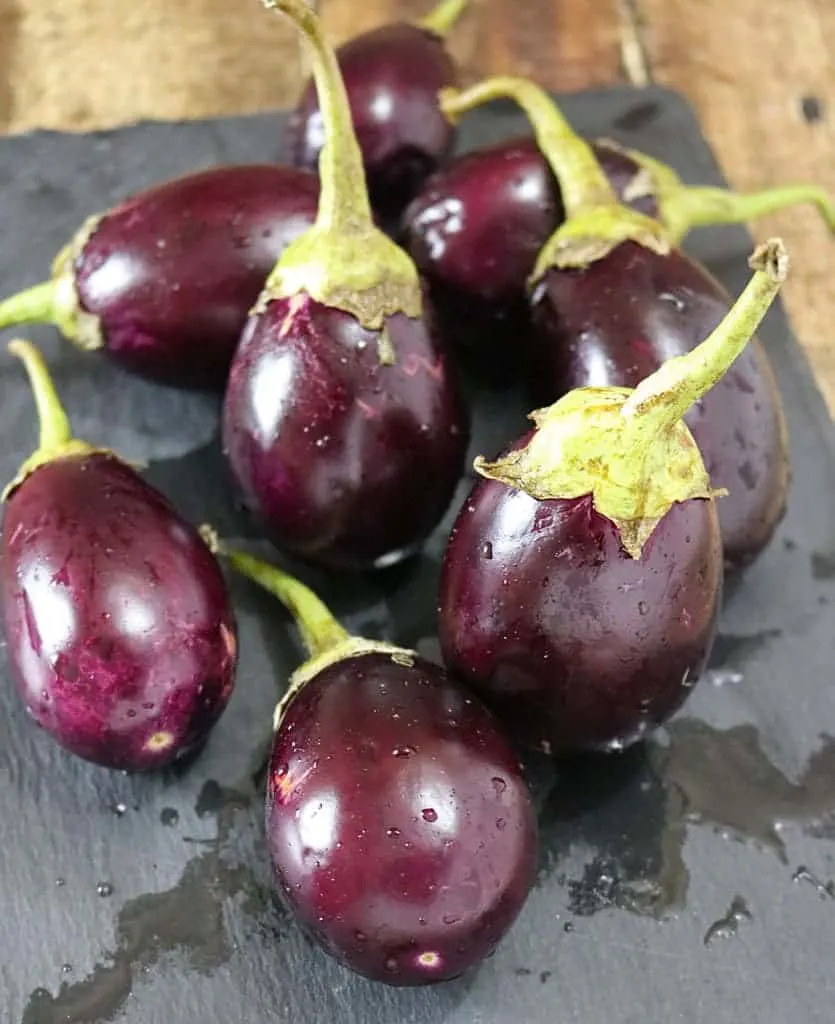 Speaking of the telly, these days she has moved on from singing with dinosaurs to watching Vampires. She tells me it's the action-packed storyline that has her hooked, though I think that the Salvatore boys and their cohorts might have something to do with her wanting me to take her to watch the season finale screening of The Vampire Diaries in downtown Covington, in a couple of weeks!
At first, I started having flashbacks of those Jo Bro concerts. But then, I realized we wouldn't have to listen to that big, purple, singing dinosaur on our drive down there, at least! Instead, we could pack up this purple Spiced Eggplant and have ourselves a little picnic – because screaming teens are no match for good food – right?!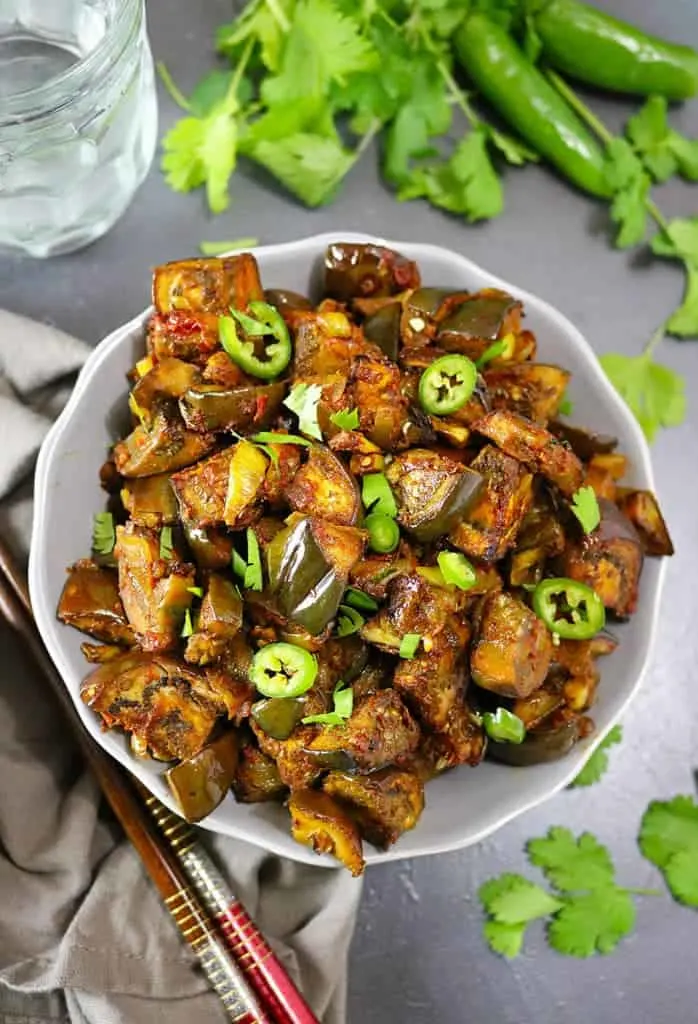 This eggplant was inspired by a Sri Lankan eggplant dish my mom often makes which she calls "Spicy Brinjal Thel Dala" or Spicy Brinjal Fry. To make her version, she thinly slices eggplant and then fries the eggplant slices in hot oil. She then drains the eggplant and then sautées onion, ginger, garlic, curry leaves and a plethora of spices and adds the fried eggplant to it.
To make my version, I skipped the whole frying part. Instead, I pan sautéed eggplant, onions, ginger, and garlic, with a plethora of spices and tomato paste to come up with this easy, Spiced Eggplant side – which also packs well for lunch (or a picnic) the next day!