This Warm Easy Tuna Salad Recipe is a comforting, quick, nutritious, and budget friendly recipe idea, perfect for the changing seasons! Grab a fork and dig in, or enjoy it in a sandwich or with some chips and dip.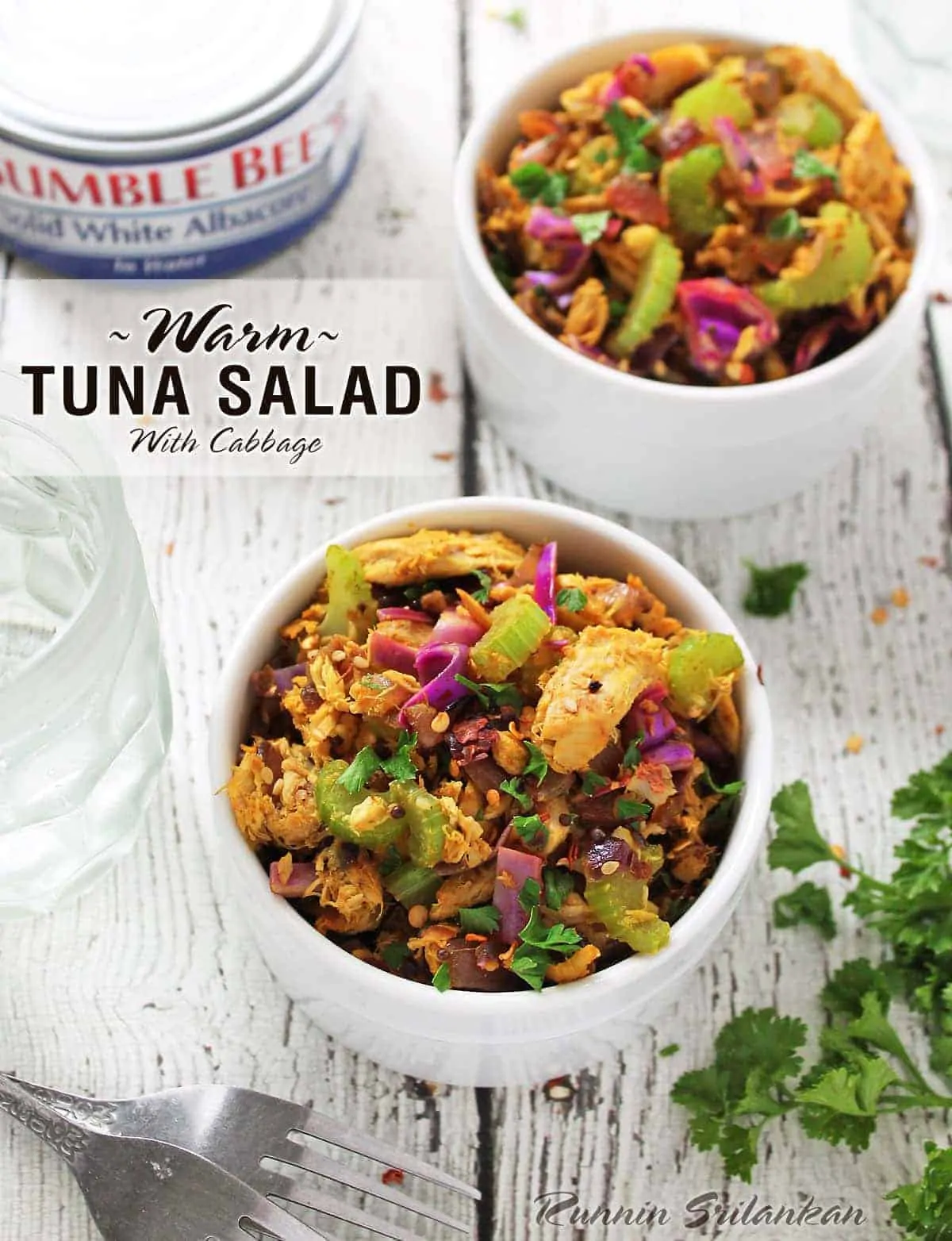 *This post was first published in September of 2015. It has been edited and is being republished today.
Do you happen to remember Rachel Ray's "$40 A Day" that used to air on the Food Network a few moons ago?
In it, Rachel Ray would visit a city and eat at some of the local hot spots – all for $40 a day or less! I, personally, loved that show!
I mean travelling vicariously through her excursions to all those cities was pretty amazing all by itself.

However, I always thought $40 a day for one person was kind of high.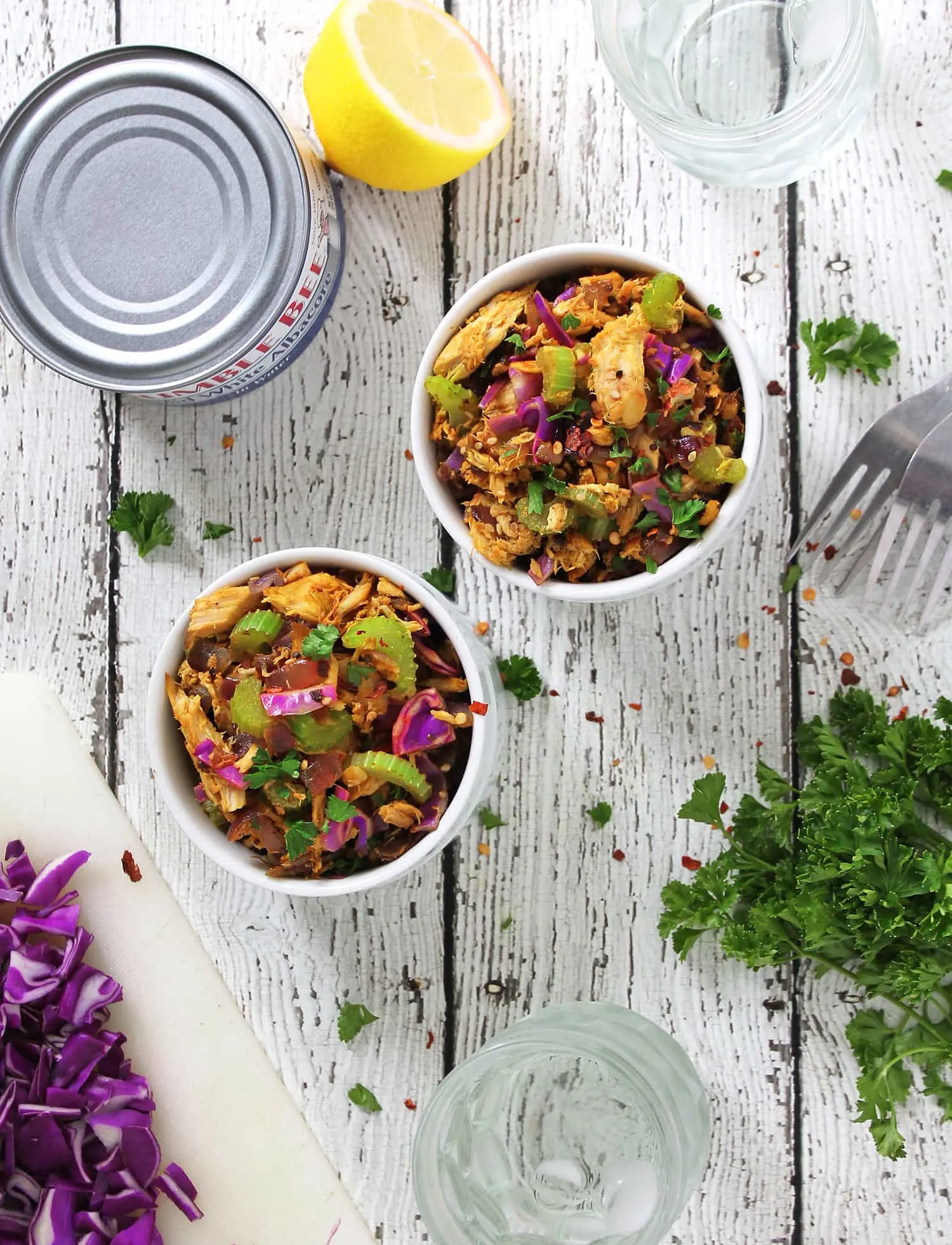 When my daughter and I visit a city, we usually try and stick to a $40 a day budget for the both of us. Now, we don't usually eat at any super pricey places. And, very often, we like to stay at a hotel that offers a free breakfast.
So, it's just 2 meals or one meal and snacks that we try to keep at or below $40. Over the years, my daughter and I have been blessed to travel through Disney, the Pacific North West, California, New York, Italy, Abu Dhabi and London. And through most of our sojourns, we've managed to stick to this budget.
Of course, $40 a day for the both of us still gave us a lot more wiggle room I had when I lived on a $40 a week budget during my college years!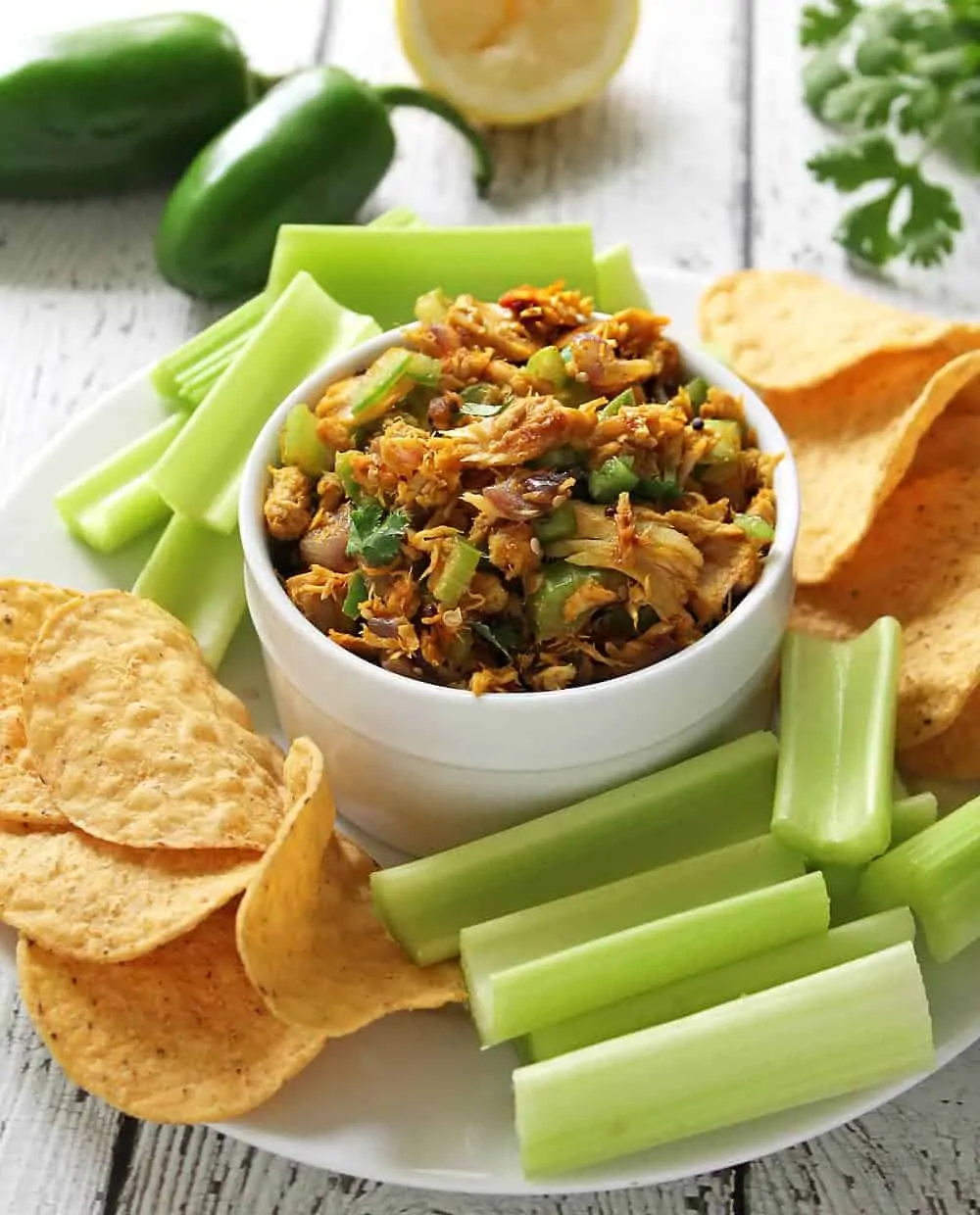 Back during my college years, canned tuna played a big roll in helping me stick to my then budget of $40 a week. And it was a delicious way to add lean protein, healthy fats, and important vitamins and minerals to my diet.
In spring there were jalapenos stuffed with tuna. In summer, there was cold tuna salad on a cold baked potato (this sounds weird, but it is just so good). In fall there were tuna pasta bakes very similar to this Salmon Pasta. And in winter, there was warm tuna salad – like I have here today.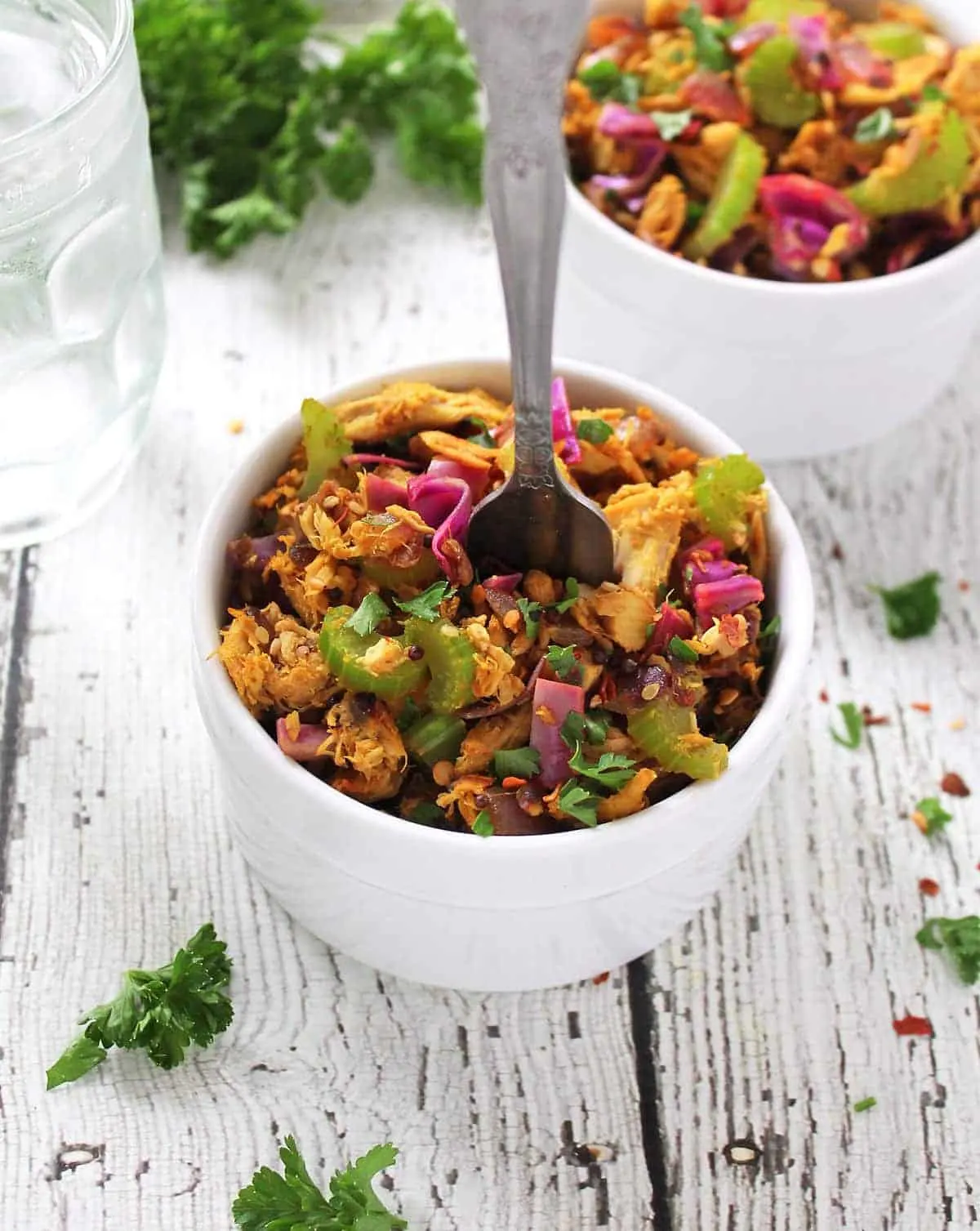 How to make Warm Tuna Salad?
This warm tuna salad is super easy to whip up:

• You are going to start by sauteing some onions, garlic and ginger.

• Then you are going add in some chopped celery, mustard seeds and tuna as well as some warming and aromatic spices like cumin, paprika, and turmeric.

• After that you are going to add in the red cabbage. You don't want to cook the cabbage too long as it will loose it's vibrant red color if cooked too long.

• Then you will add in the sesame seeds and lemon juice and this salad is ready to be devoured!
Grab a fork and dig into a bowl of this warm tuna salad. Or, grab some celery, chips or homemade crackers and dig into this war tuna salad.

All in all, I think this is a versatile, super easy, budget friendly, and nutritious dish and I hope you do too!
If you are looking for more warm / sautéed salads, then check out this Warm Lentil Salad and this Leek & Bacon Sautéed Salad.