A warm, aromatic, lentil and butter pea salad, also perfect as a side!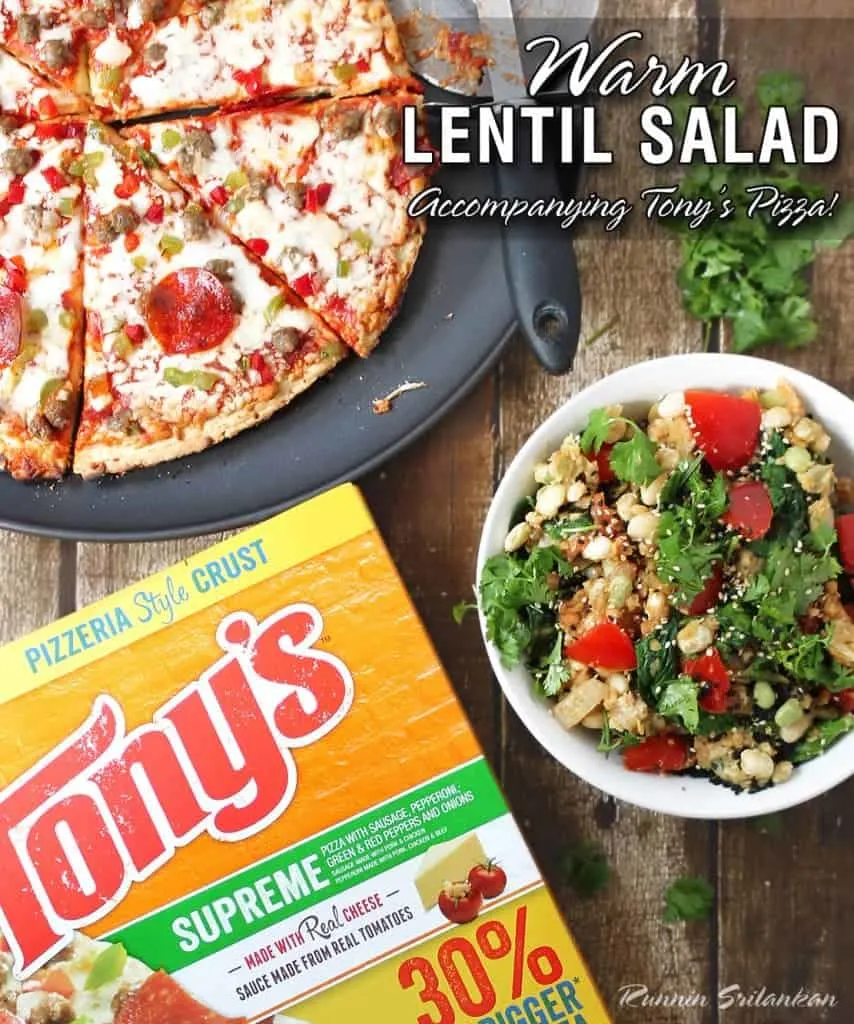 It's no secret, most of us tend to eat with our eyes.
Every little glimpse I get of gooey chocolate or succulent sides or melty cheese has me reeling from that zing in the back of my throat, right at my jawline, as my salivary glands ping into over production!
Eating with my eyes can be exhausting for my salivary glands so I keep hoping a scratch and taste laptop or screen is invented soon!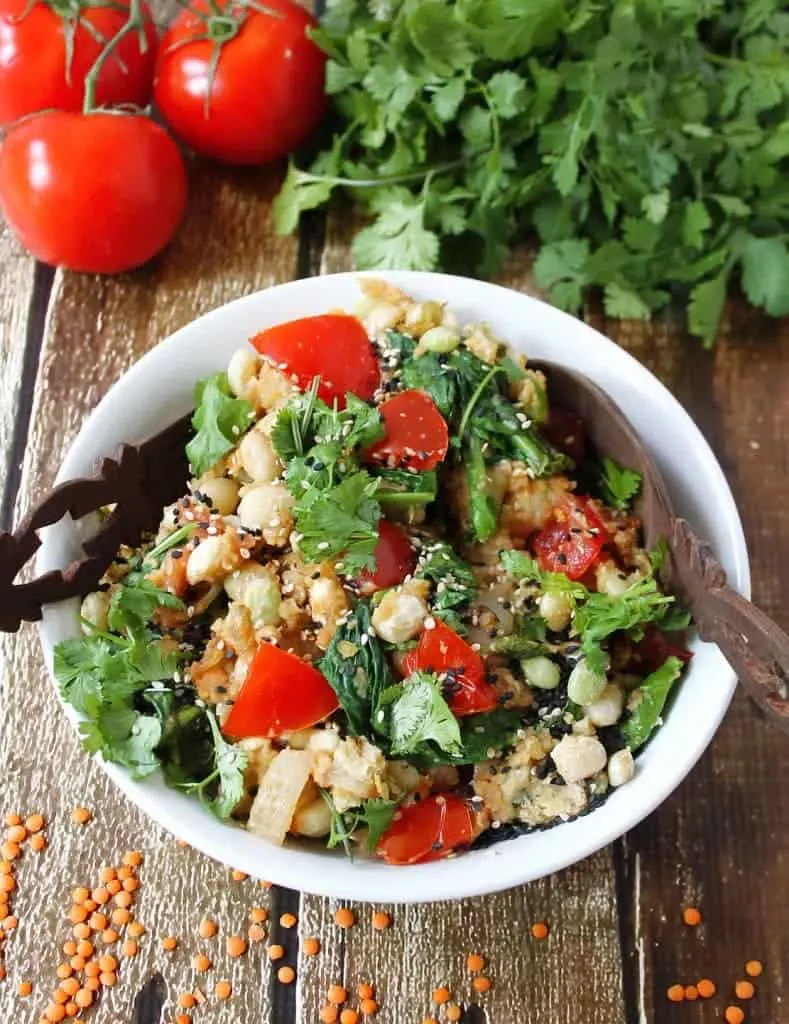 And, as bad as my eatwithmyeyesitis is, 16 year old's seem to have it worse!
My daughter and her friends had their last day of school last Thursday and we are in official summer-break mode here in Georgia! In years past, about 2 weeks after the start of summer, my daughter would begin to miss her friends and school. But, this year, she started missing them the weekend after!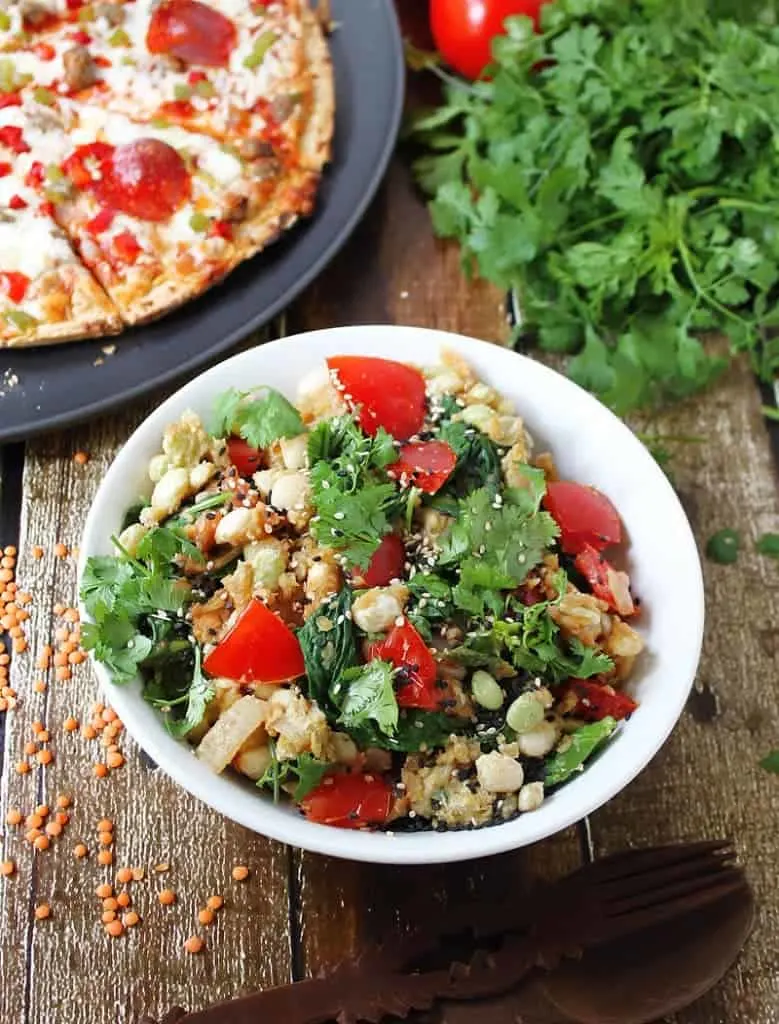 As a couple of her friends are seniors who she won't be seeing around school next year, she wanted to have a few of them over for a simple pizza get together. So, I headed over to my neighborhood Walmart and picked up a couple of TONY'S® Pizzas and some other supplies for their get together. Tony's® Pizza's are now 30% larger which means there's plenty of that authentic pizzeria taste to satisfy this group of always-hungry teenagers!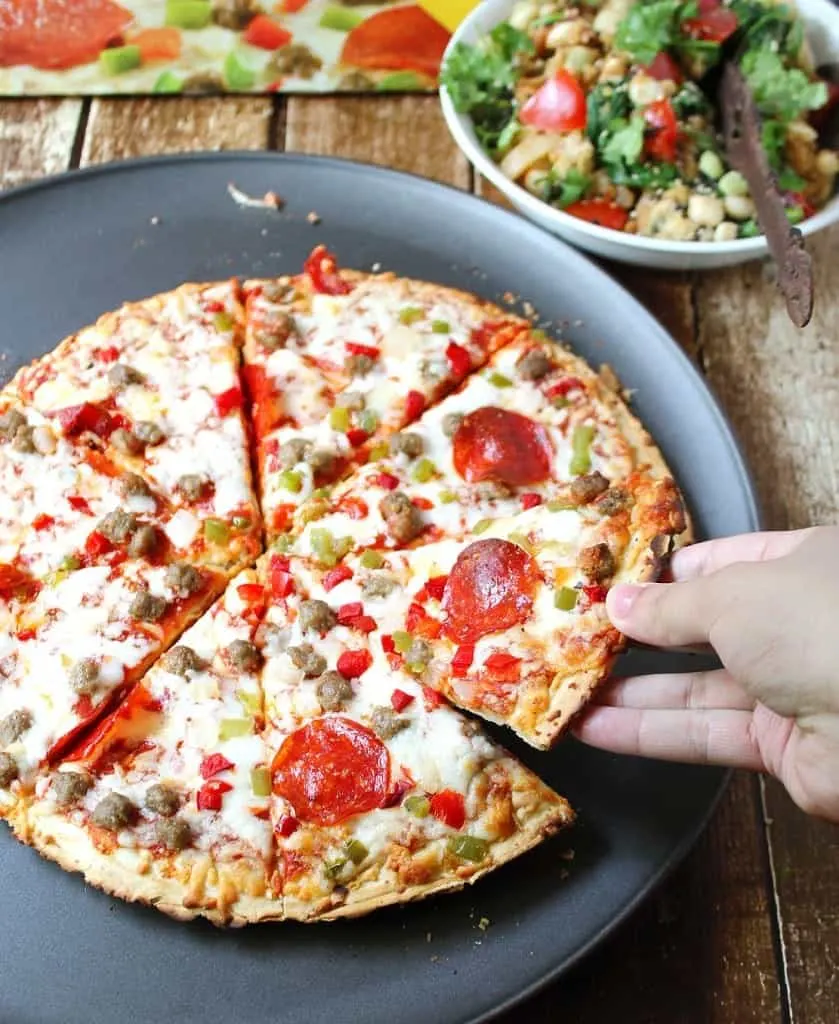 As these pizzas baked, the smell of the Italian-Style Herbed sauce had these girls gather around my kitchen island. The whole time they giggled and talked, I kept seeing them glancing at the oven timer and peering into the oven – like Taylor Kitsch was in it!
As they waited, I even managed to get them to sample some of this warm lentil salad – even though one of them said that it just didn't look appetizing, though it smelled good! Yes – we definitely do eat with out eyes! But, after a taste, they started ladling spoonfuls onto their plates, and, before long – this salad was history!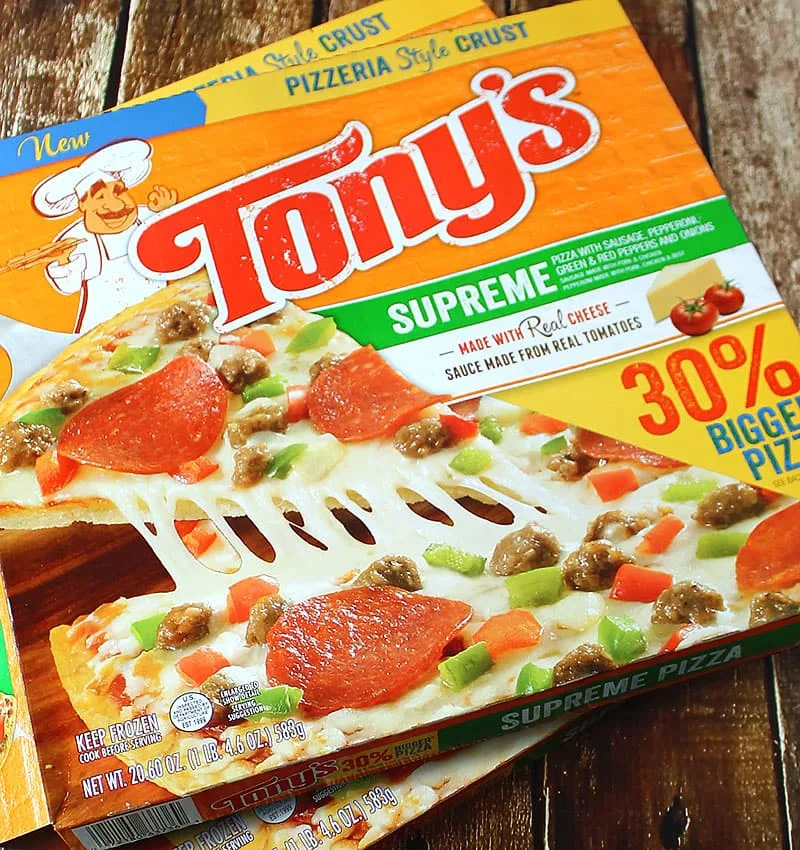 To Find out more about the new 30% Tony's Pizza, please visit their website and connect with them on Facebook.
To SAVE $.75 off of any TWO (2) Tony's Pizza (14.14 oz. or larger) Please Click >>HERE< <
The Walmart digital coupon is available until 6/30/15." (While supplies last)