Simple ingredients like Onions, Butternut Squash, vegetable stock and a smattering of spices that you can easily find at your local grocery store, are what make up this Easy Curried Butternut Squash Soup that my daughter keeps asking me to make over and over again!
[wprm-recipe-jump] • [wprm-recipe-print]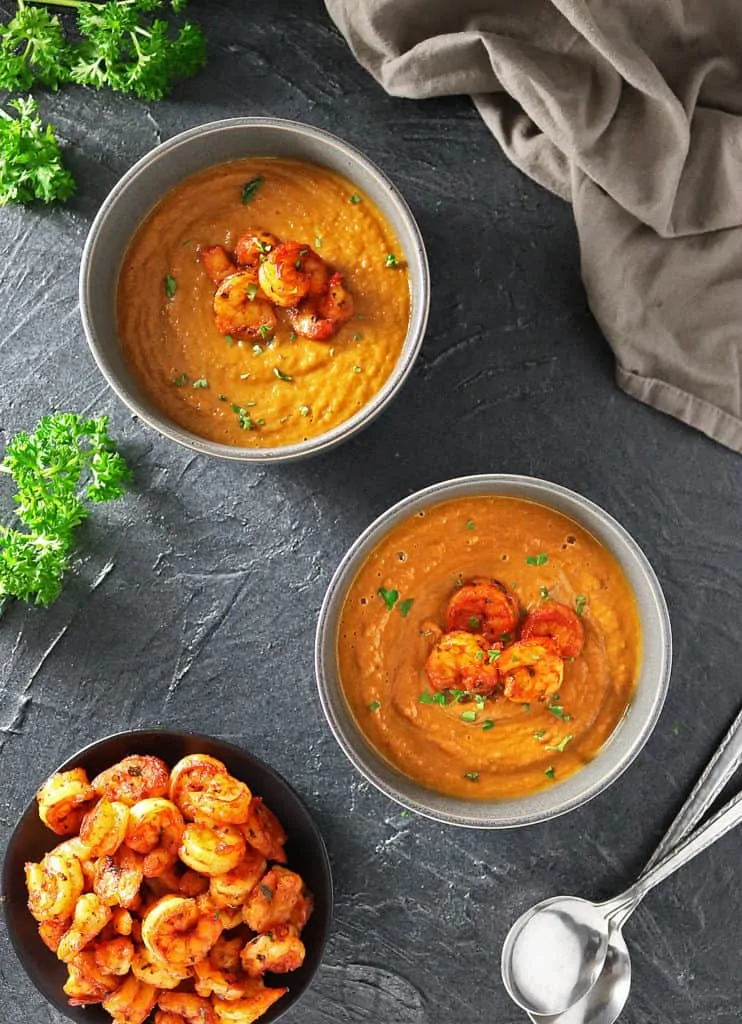 Glorious was what this weekend was – at least to me! Y'all, this weekend, we hit the 70s here in North East-ish GA!
Amidst all the shenanigans that made up our weekend, my daughter and I managed to grab our doggos and head to one of our favorite parks, called Little Mulberry, near where we used to live. Y'all, this park does not live up to its name. With a 2.2 mile trail, a 4 mile trail, and several miles of unpaved trails in it's woods, a couple of large lakes and acres of mysterious stacked stone mounds, Little Mulberry is anything but Little!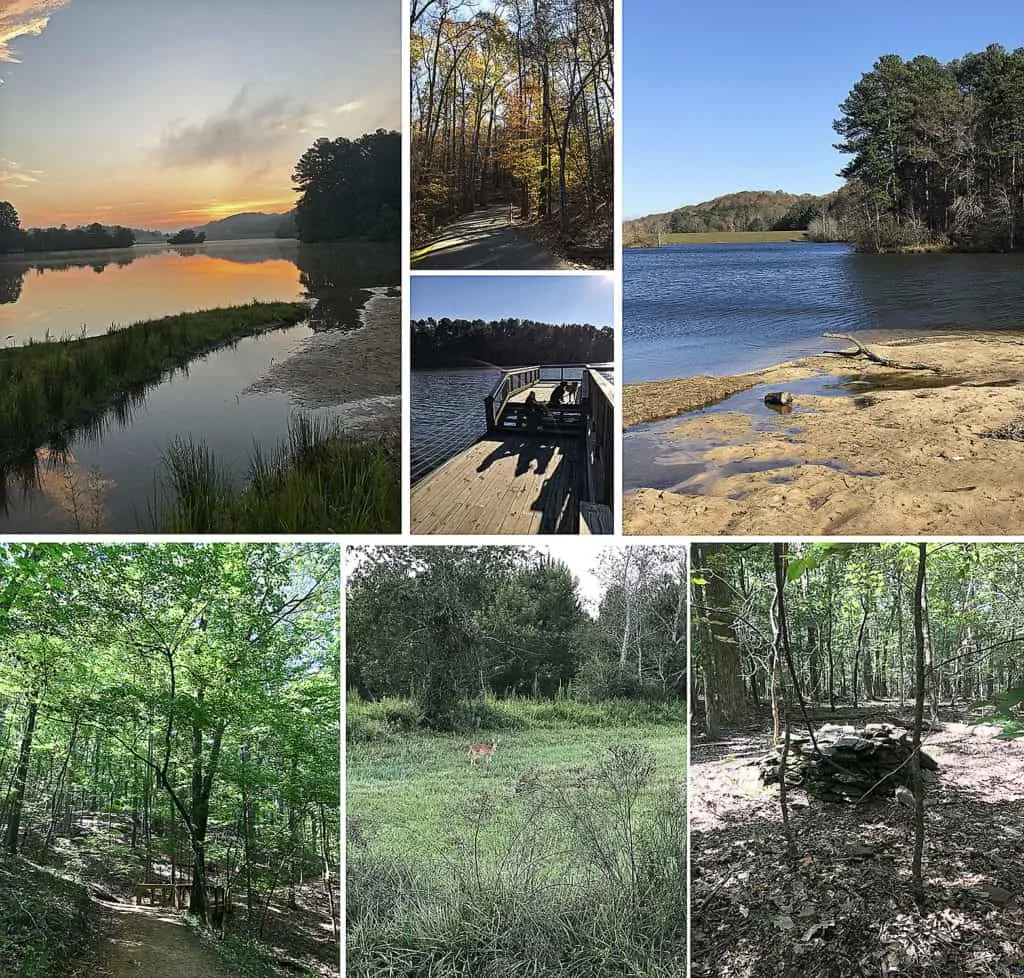 Little Mulberry Park Through The Seasons!
My daughter and I walked and walked till my older dog decided she had had enough. By the time we made the 50 minute drive back home, we were all famished, and my daughter turned to me and said, "so mom, can we have that Curried Butternut Squash Soup for dinner?" I usually don't make soup when it's 70+ degrees outside, but this time I made an exception…as we both think this soup is deliciously glorious!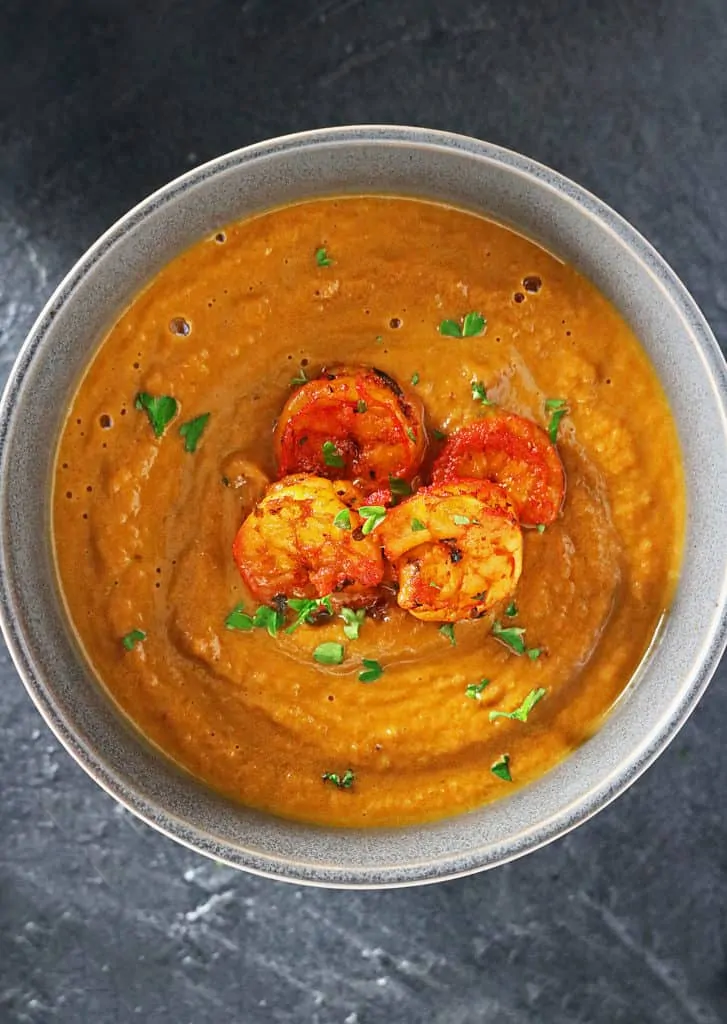 Without the shrimp, this Curried Butternut Squash Soup is vegan. It has just a few ingredients and while they are easy to find and the actual process is so super easy, this soup does take awhile to make. And, most of that time is spend caramelizing the onions and then the butternut squash. When these two components are caramelized and then blended with coriander, chili powder, cumin, turmeric and vegetable stock, the resulting soup is simply glorious.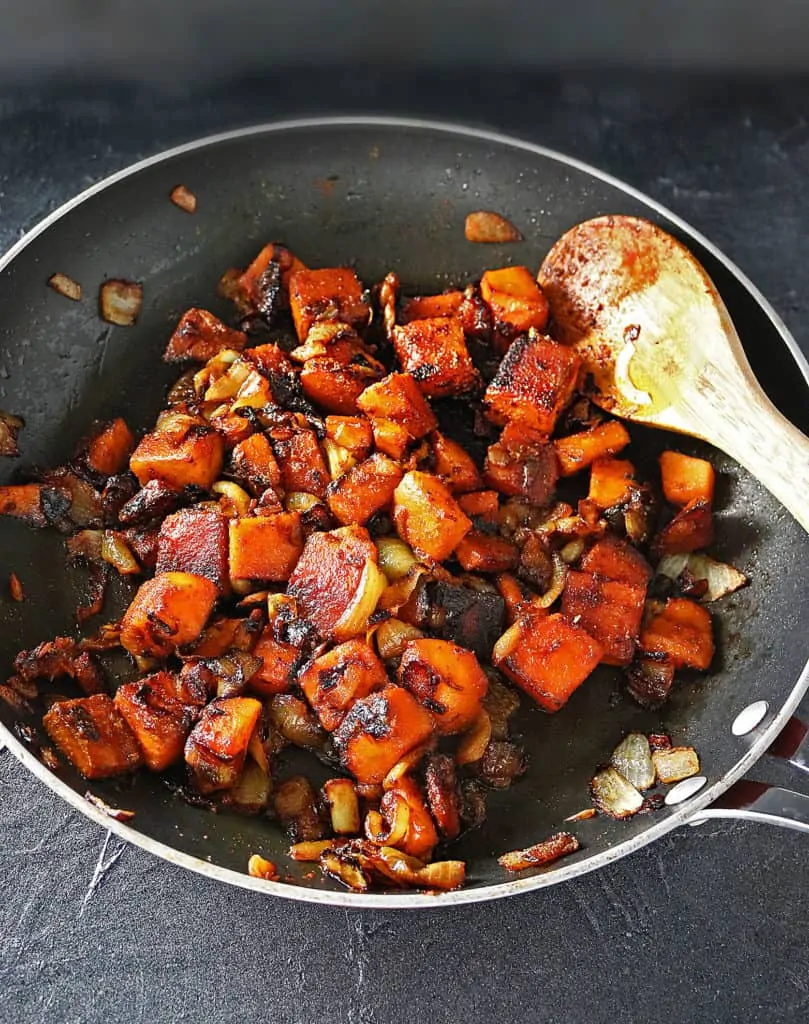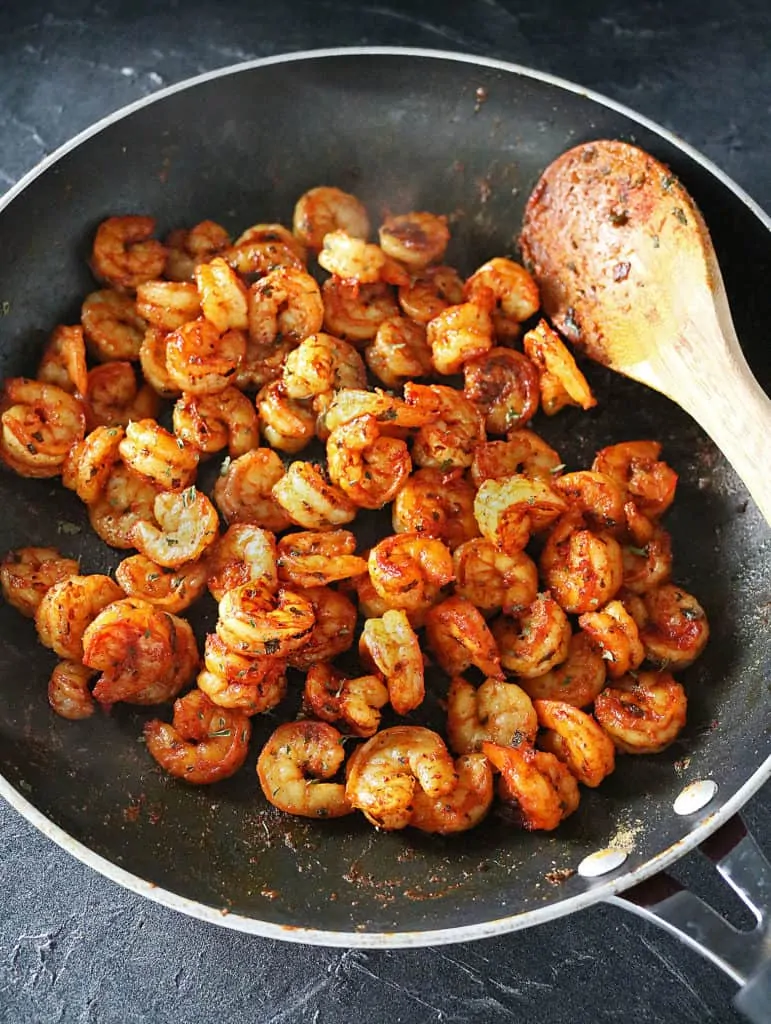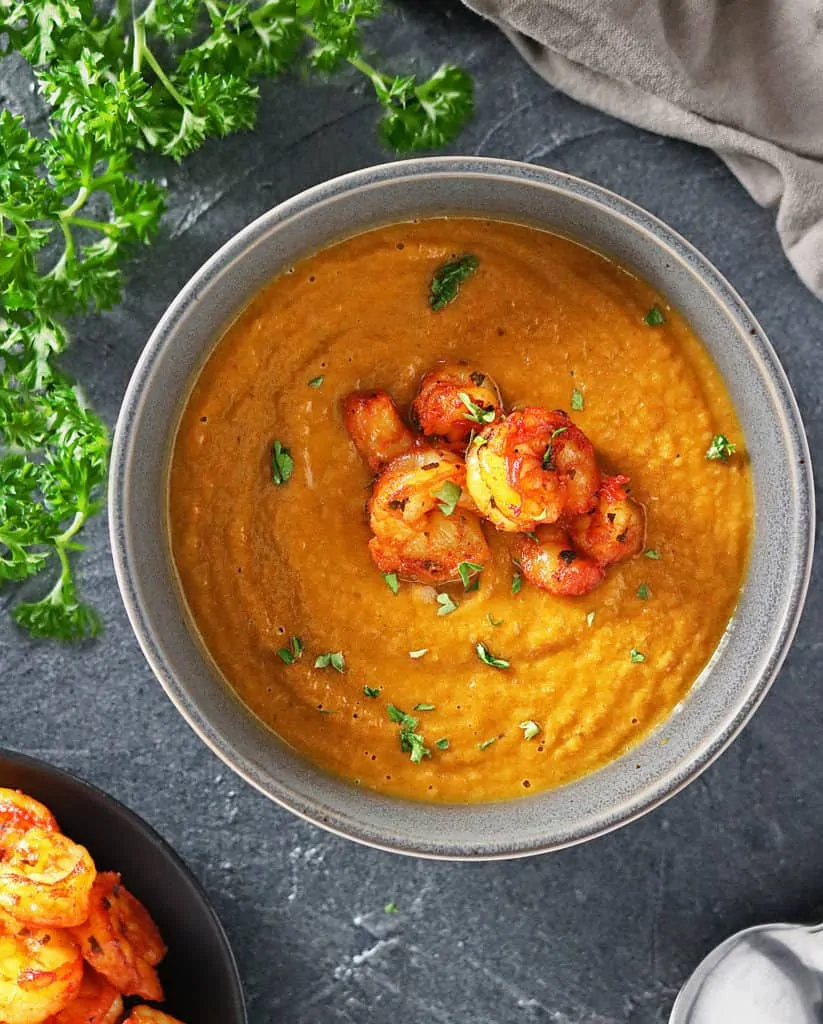 Now, you can enjoy this Easy Curried Butternut Squash Soup on it's own or with some roti or bread, like we have done several times. Or, you can add some spicy shrimp to it for some added oomph! I used the same spices I used in the Butternut Squash soup: coriander, chili, cumin and turmeric, to spice up the shrimp as well. I also made a whole pound of shrimp and ended up snacking on it while I tried to take these pictures…
So tell me, how was your weekend? If it's cold where you are, I sure hope you give this Easy Curried Butternut Squash Soup With Spicy Shrimp a try.
Till, Thursday, stay warm and glorious, y'all!