A delicious collection of 32 Sweet and Savory Halloween Treats & Drinks that are sure to ghoulishly tantalize your senses! Whip up one or all of your favorites for your Halloween Partay!
When my daughter was a into trick or treating, we lived in a neighborhood that rocked out at Halloween. From spooky self-opening entry ways to haunted houses in front yards to Halloween buffets for parents, my daughter and I were spoiled!

Now that my daughter is in college, we are more into whipping up a spooky savory snack, a devilish dessert and a haunting Halloween drink, while we get our fill of Huluween movies!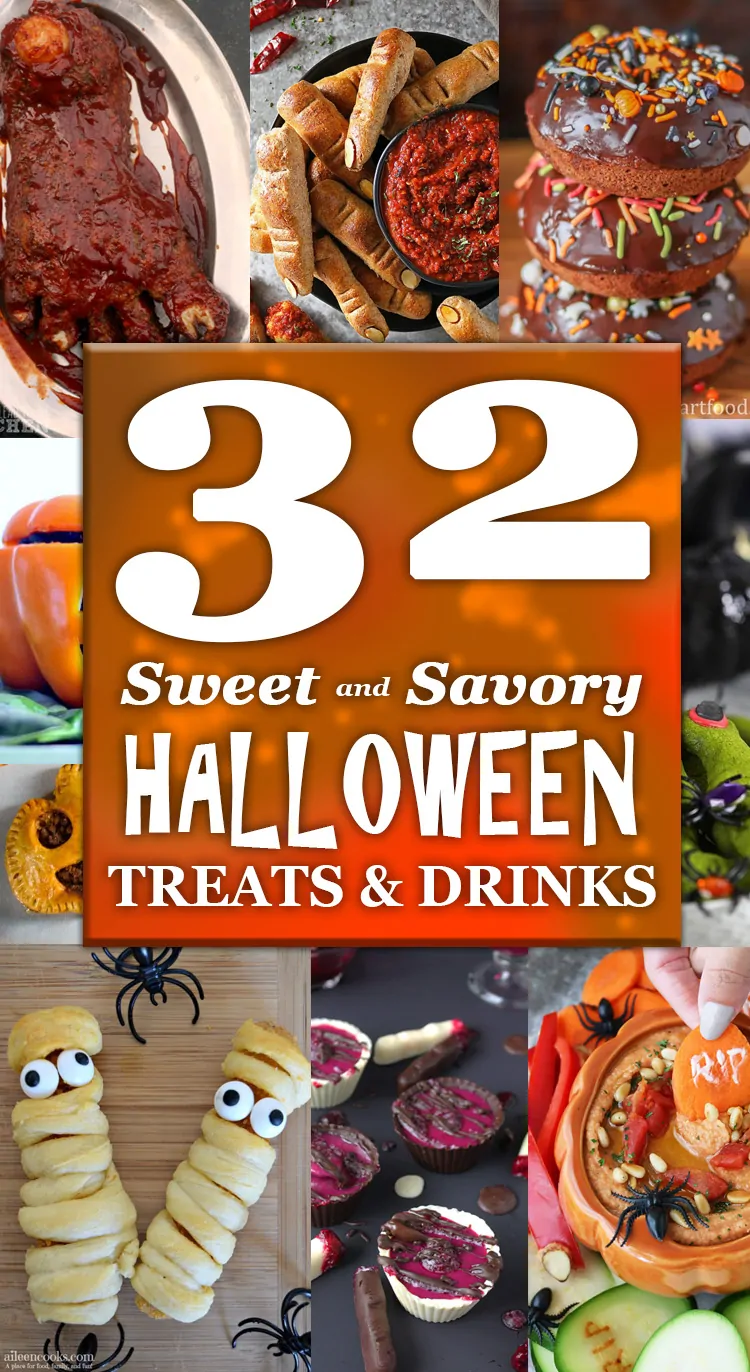 So, with that in mind, I have a list of 32 Sweet and Savory Halloween Treats & Drinks ~ yes, it's an odd number – but Halloween is all about odd ghouls and goblins, right?
This list has everything from appetizers like dips and finger bread-sticks to mains like chorizo pies to desserts like that stunning showstopper of a bloody cake to drinks like ghoulish and spooky, Midnight Fog!
But you don't want to read my yammerings…
So, without much more yammering on, get ready to feast your eyes on:
Whether you are out trick-or-treating with your kiddos or hanging out enjoying one or all of these 32 savory and sweet Halloween Treats, I hope October 31st is a safe and fun time for you and yours!
Thank you so much to all my fellow bloggers who joined in and contributed to this list – if you are looking for no-bake Halloween treats, check out this link!