This list of 13 Easy No Bake Halloween Treats is for you if you are looking for a few unique, quick, easy, and no bake treats to whip up for Halloween this year.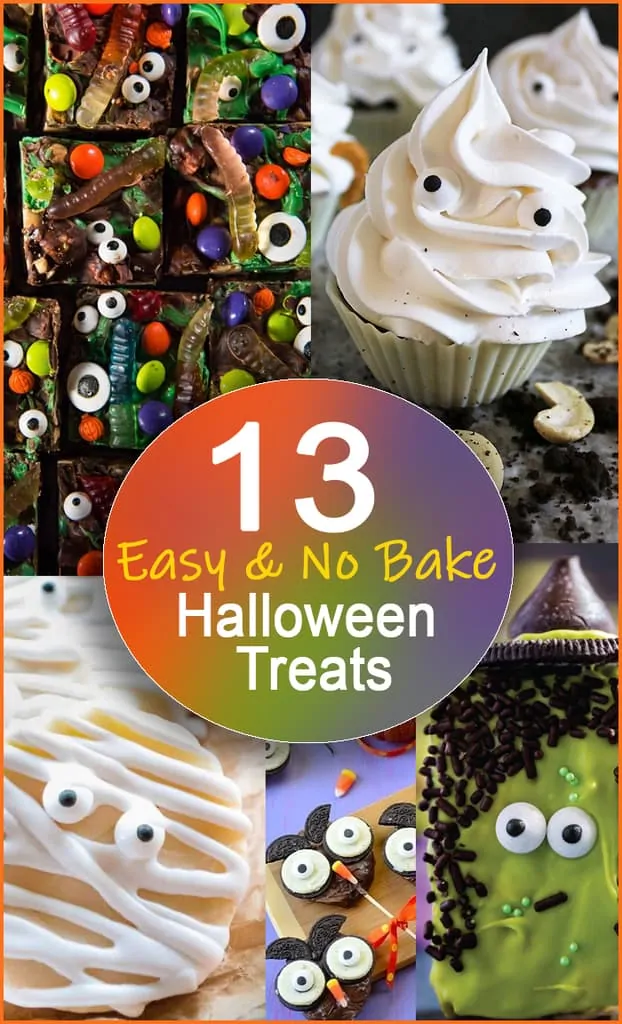 Speaking of which – what are your plans for Halloween 2020? Are you taking your kids trick or treating? Are you handing out candy?
My daughter likes to say she passed the trick or treating age many, many moons ago. But, to me, it feels like just yesterday. Le sigh.
I thought of keeping a bowl out with candy – but, I cannot seem to find any of our bowls. I'm thinking they must be in one of the many boxes I have yet to unpack.
Of course, if any little tykes knock on our door, I could just open it and let them peak inside for a real scare – because, every time I walk through my front door – the current state of disarray makes me flinch.
You see, I bought this adorable little house in Covington, Georgia that is a fixer upper. While we have had a bunch of the major renovation projects tackled, we still have a long way to go.
There are still a gazillion walls to paint, a second bathroom that needs a tub and toilet replaced, a fence that needs to be installed, lights and fans that would be better off not dangling from the ceiling, and, kitchen counters and cabinets that desperately need a face lift.
My plan was to take a couple of weeks off from my day job and, with a lot of help, have this place fixed up. But, alas, day jobs being what they are, I managed to only have a week off. Which means, we moved in at the end of a week of renovation – and are currently trying to paint and unpack at the same time! Crazy eh?! All this means we don't have a lot of time to bake treats – hence this list of no bake treats like these ghost cups and these ghoulish bars.
No matter what you decide to do for Halloween this year, you can whip up a few of these treats to enjoy either before you and your littles head out. Or, make a movie night of ghoulish movies and whip up all 13 for a Halloween Dessert party – though, if you go with the latter, don't forget to send me my invite! 🙂
Hoping you and your family have a fun and safe Halloween!
If you are looking for a variety of savory and sweet eats and treats for Halloween, check out this list!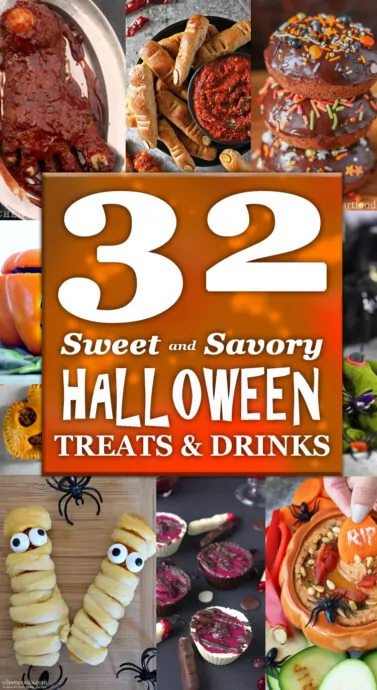 If you are looking for a variety of savory and sweet eats and treats for Halloween, check out this list!