This 4 ingredient avocado pudding is so luxuriously creamy – it makes a delicious and healthier summer treat and can be customized to fit into even a keto diet.
**This recipe was first published back in August 2013. I have updated the pictures and post and I am re-sharing this favorite of our's here today.**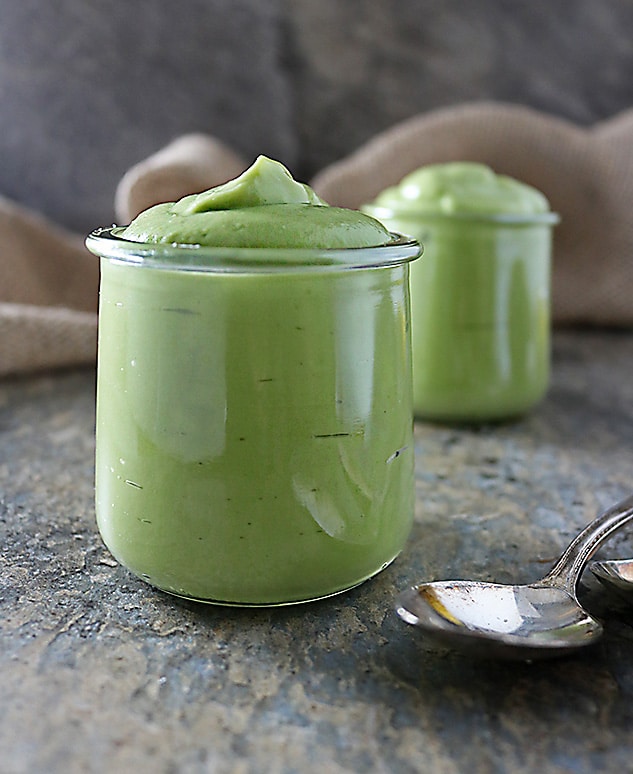 Before Kourtney Kardashian was chomping on her infamous Avo Pudding, my mom was making avocado pudding for my sister and I.
Though, I gotta confess, back in the day any green pudding was eyed suspiciously by us kids. Green pudding always had me thinking what kinda sneaky shitzmaroll was my mom upto?! But – one taste of this would perish all sorts of illusions to healthy.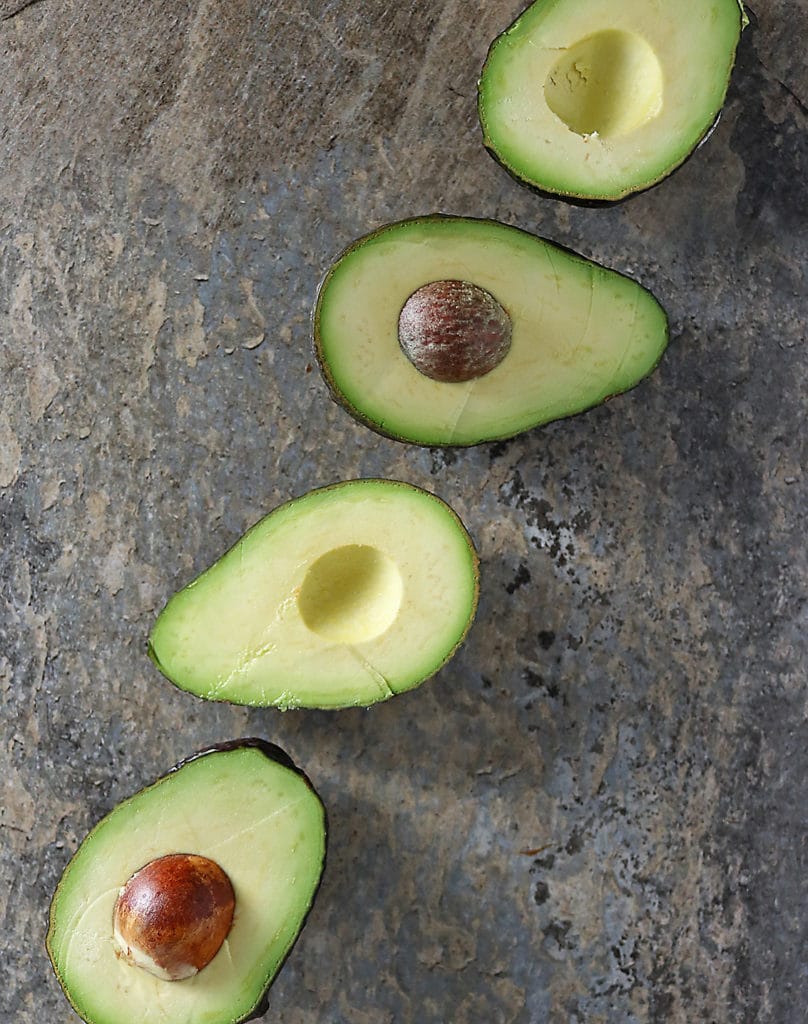 This pudding is so luxuriously creamy. It taste so indulgent. But, it was and always has been a really healthier snacking option.
When my daughter was a toddler (and before she started attending birthday parties of other little humans) I managed to convince her that this avocado pudding and yogurt were ice cream. Yes, I know that's absolutely evil – but, I felt if I played my parenting cards right, she'd grow up and love this pudding as much as I did.
Even though she went through a period when she rebelled against all colored foods once she had the wool lifted off her toddler eyes, she does enjoy this pudding ofen now. In fact, she even suggested we make these into popsicles this summer!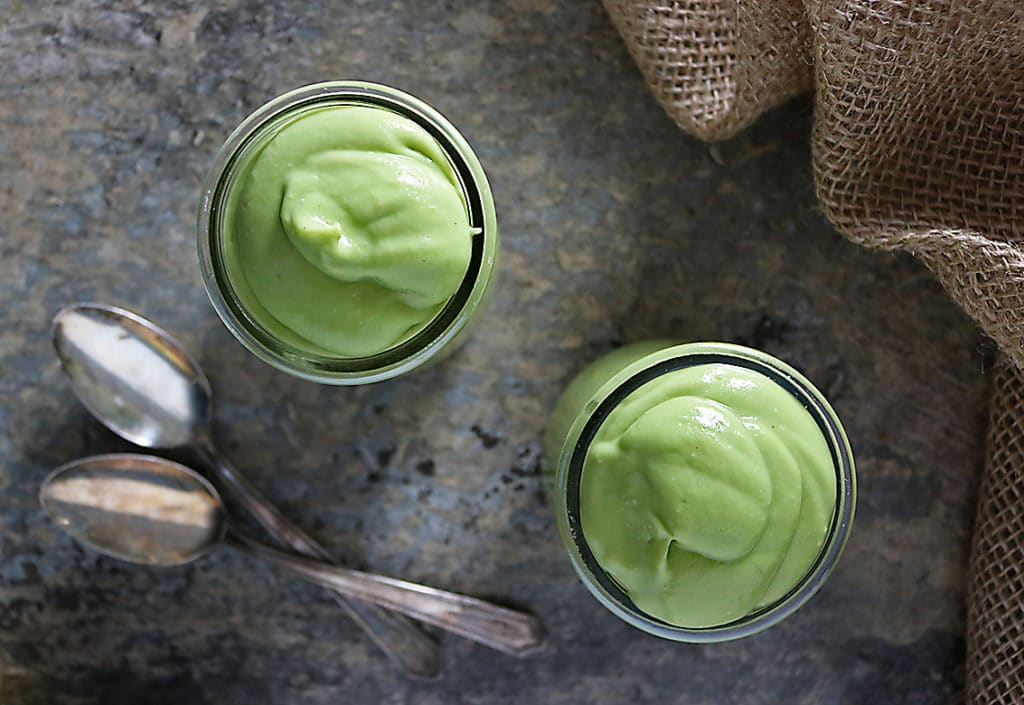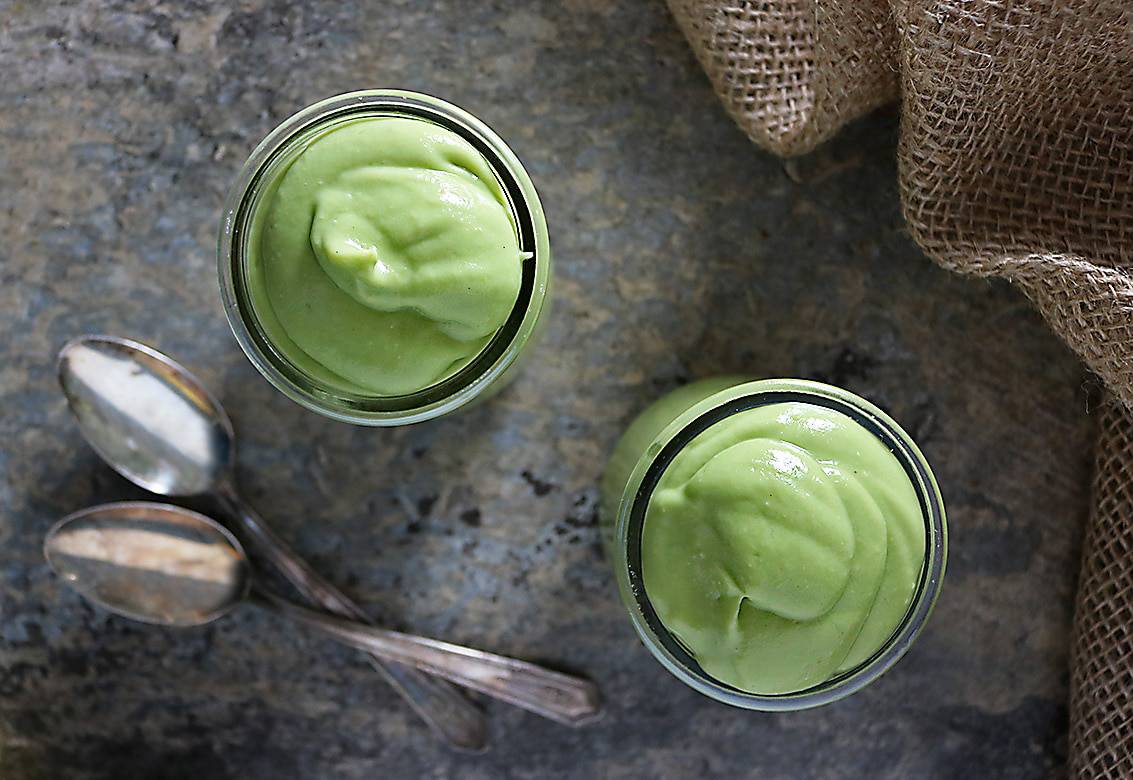 The avocado pudding my mom makes calls for the use of milk and very ripe avocadoes. But, the one I am sharing here today uses almond milk – which makes this vegan.
FOUR simple ingredients:
• Ripe avocados
• Lemon juice
• Sugar
• Almond milk
blended up together result in this delicious treat!
If you'd like to leave the lemon juice out, then you have to eat this as soon as you whip it up as it will turn an ugly shade of greyish brown.
However, if you do add in the lemon juice, you can chill this for a couple of hours and enjoy it as a healthier option to ice cream. Sometimes, we even top this with whipped vanilla coconut cream.
Adaptations To Make This Keto-Friendly:
If you'd like to taylor this to fit into a keto friendly diet, you could sub the sugar with stevia and the almond milk with heavy cream.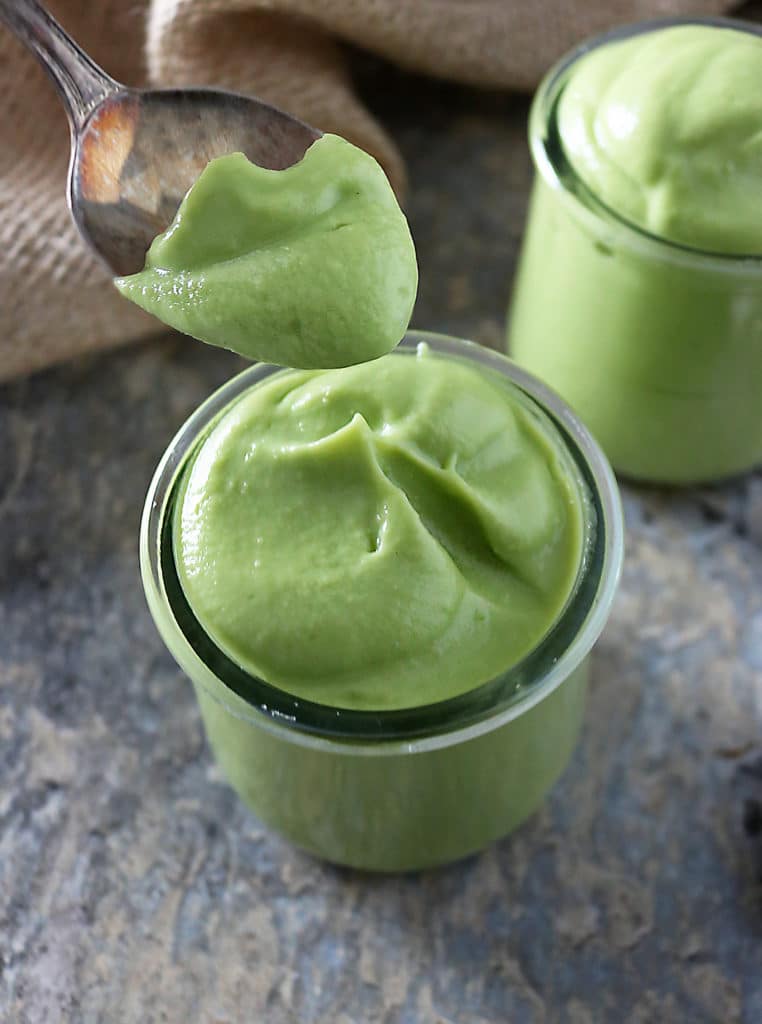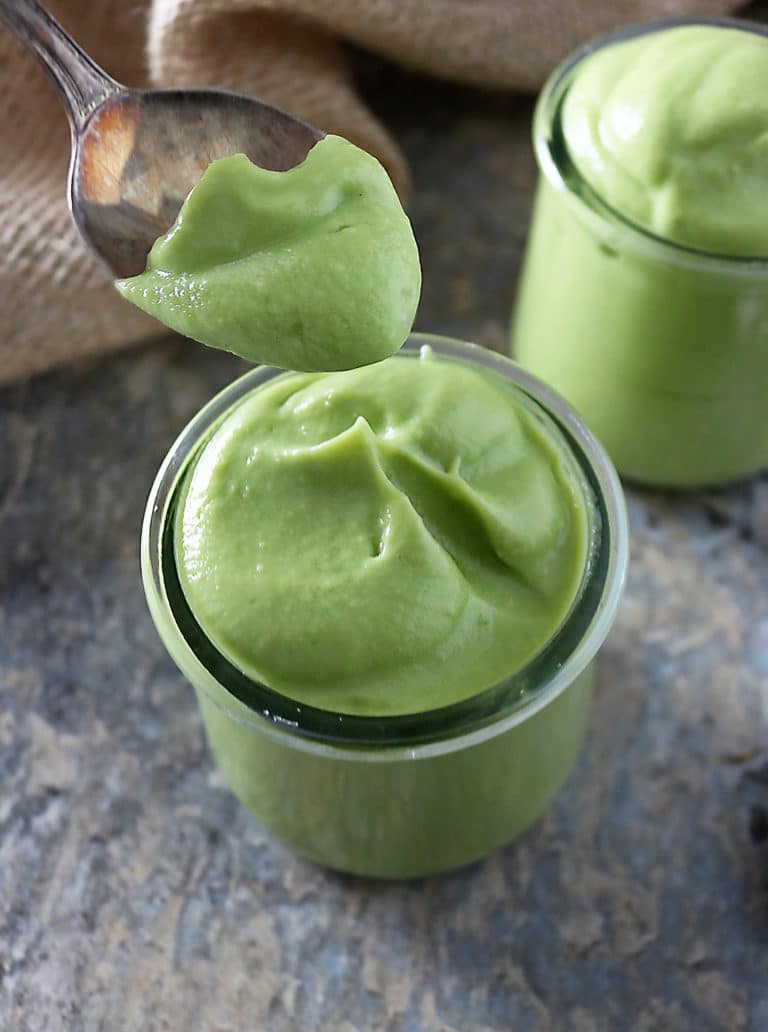 I would love to know if you've make this recipe or any other recipe from this blog so please do rate the recipe and let me know your thoughts on it in the comments below.
You can also FOLLOW ME on FACEBOOK, TWITTER, INSTAGRAM and PINTEREST to get recipe ideas and inspiration.
©Savory Spin All content and images are protected by copyright. Please do not use my images or recipe without my permission.