Made with just 6 ingredients, this easy squash pudding is a tasty, dairy-free, satisfying treat. Enjoy this healthy-ish treat as a midday snack or after-dinner dessert.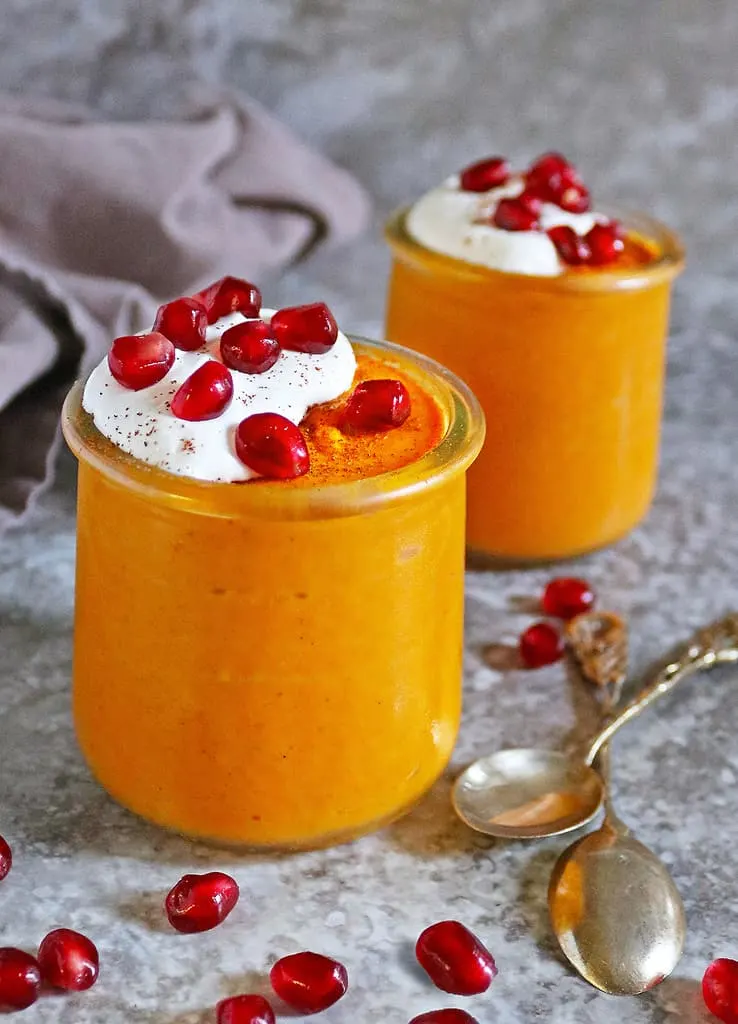 I love this squash pudding as it is incredibly easy and versatile.
And, by versatile, I mean it is healthy enough to pass off as a brunch item. It can masquerade as a mid-morning or mid-afternoon pick-me-up. And, it can be a sweet end to a satisfying meal.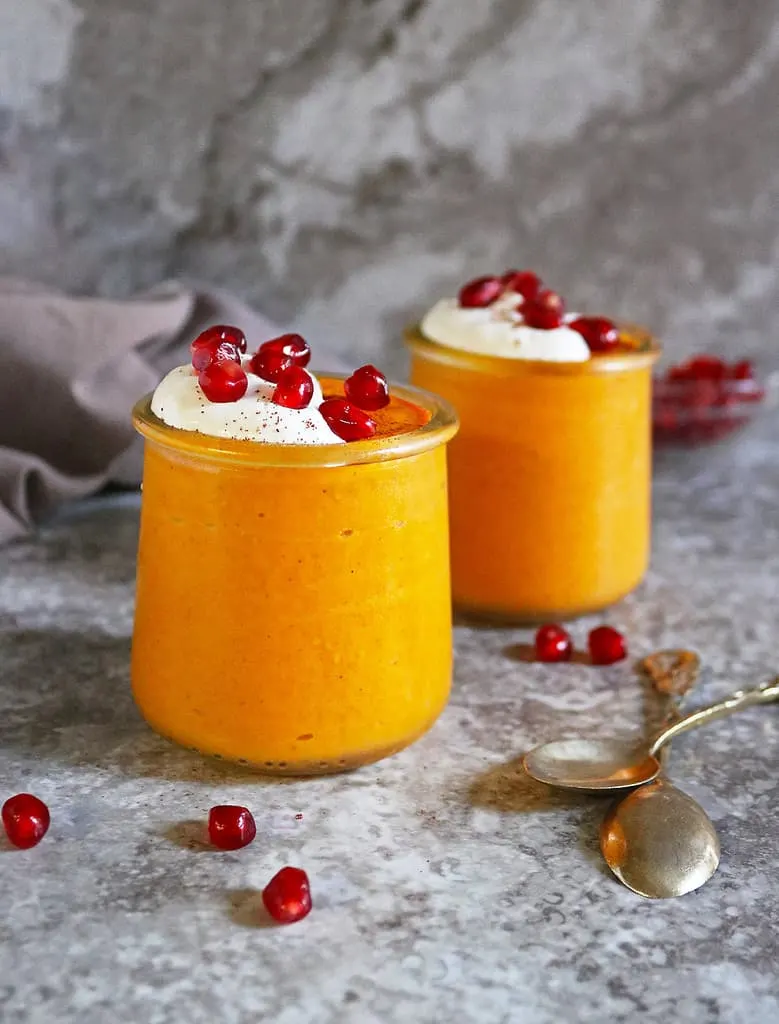 Today, my daughter kicked off our Christmas dessert menu by making an egg-free, Kahlua-spiked, tiramisu. I am seriously doubting it will last until Christmas because it is so darn delicious. On our Christmas dessert menu, there are also almond cookies, mincemeat pies, custard pies, chocolate cake, and peanut butter balls.
As I am a huge fan of balance, I figured I would also throw some wholesome, better-for-me, squash pudding (like what you see here today) onto that dessert menu.
This dairy-free squash pudding can be added to your new year healthy-ish treats just as well as it can be added to your Christmas/holiday dessert or brunch menu.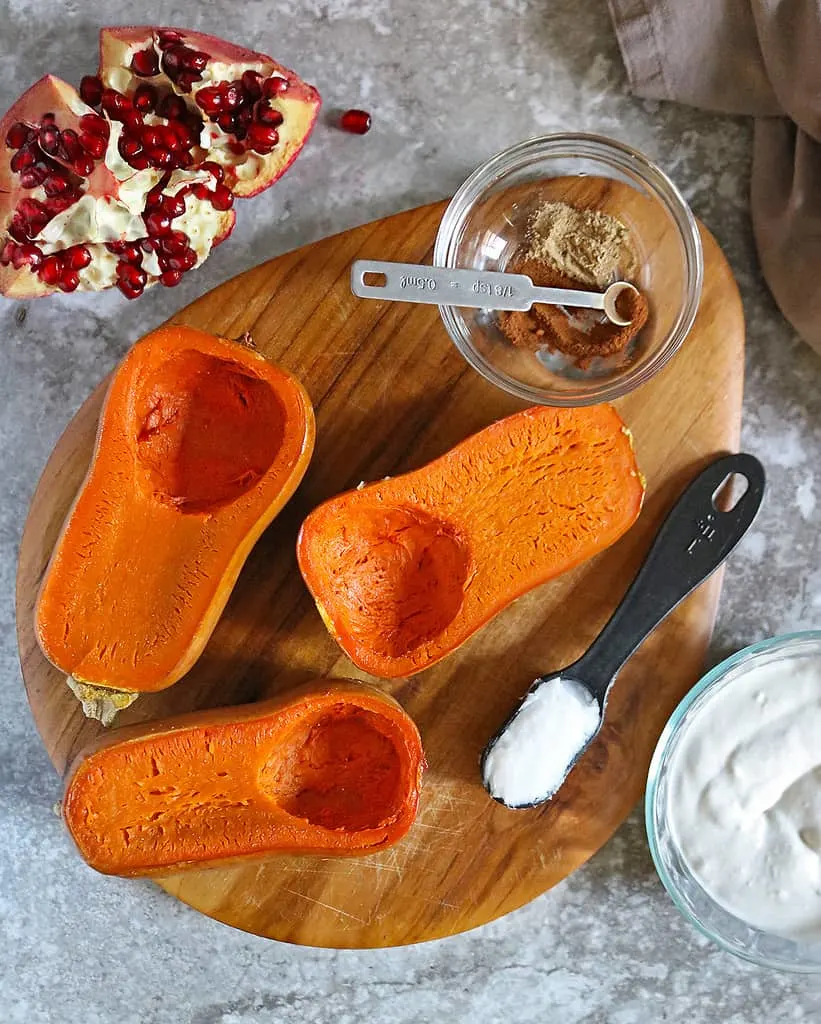 What are the ingredients to make this easy squash pudding?
Squash
I recently came across some honeynut squash and used it in this pudding. Honeynut squash is a type of butternut squash. It is about half the size of a butternut squash and has a more orange-colored interior. It is also slightly sweeter than butternut squash. However, if you cannot get your hands on a honeynut squash, you can use a butternut squash. You could grab a whole one (which is significantly cheaper), cut it, de-seed it, bake it, and then scoop out the pulp and use it. Or, you could grab some of those packages of pre-cut butternut squash that most grocery stores carry in their produce section. You could simply spray those cubes with some cooking spray, bake them, and use them in this recipe.

Coconut cream
I like to use coconut cream in this squash pudding as it makes this pudding lusciously creamy and thick. I try my best not to shake the can of coconut cream I plan to use. And, I usually only use as much of the solid coconut cream that is towards the top of the can. However, if you cannot find coconut cream, you could also use full-fat coconut milk. Simply chill the can of coconut milk and use the solid part of it in this recipe. If you are not a coconut fan, there really isnt much of a coconut taste to this pudding.

Coconut oil
The coconut oil that is used in this recipe is melted. Then, when this squash pudding chills, that coconut oil firms up, making this pudding less runny and thick and scoopable.

Sweetener
I used plain old granulated sugar in this recipe. But, you could also use maple syrup or a zero-calorie sweetener. Please do remember that if using maple syrup, the consistency of this pudding will be less thick and more runny.

Cardamom
I used powdered cardamom in this recipe as it adds so much aroma and warmth to this tasty treat.

Cinnamon
Cinnamon and cardamom are such a perfect pairing with the squash in this recipe.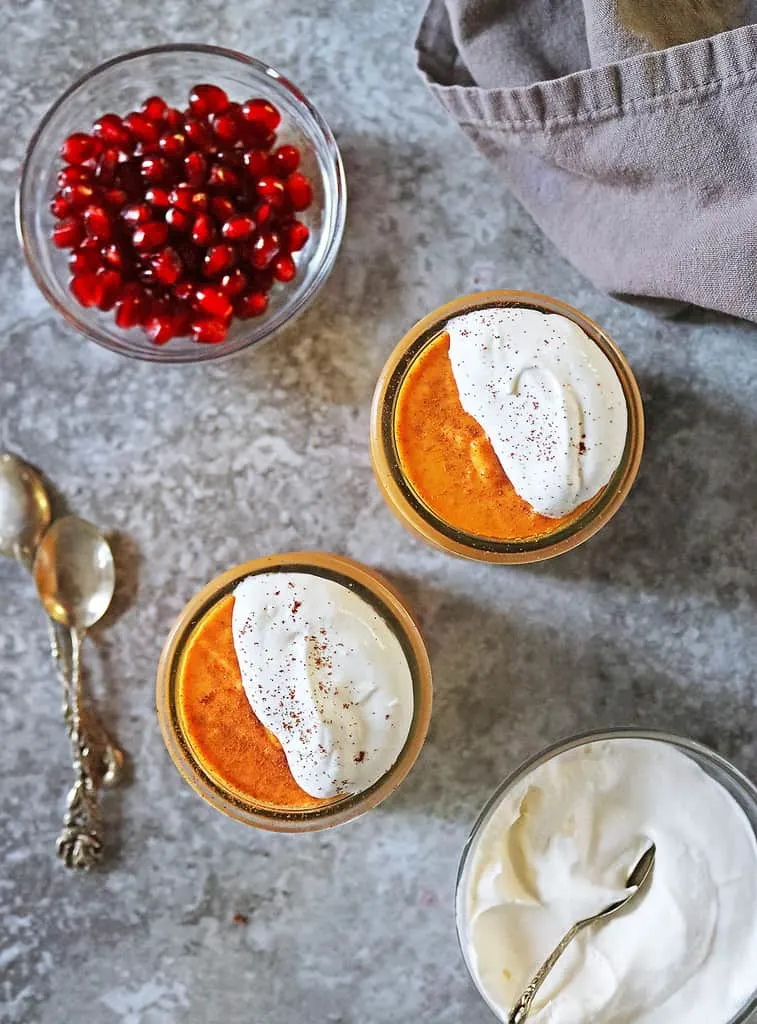 How do you make this squash pudding?
Once you have the ingredients together to make this recipe, it's only a matter of baking the squash, scooping it into a blender along with the other 5 ingredients, blending them well until smooth, spooning the creamy squash concoction into individual serving jars, and chilling them until you are ready to enjoy them.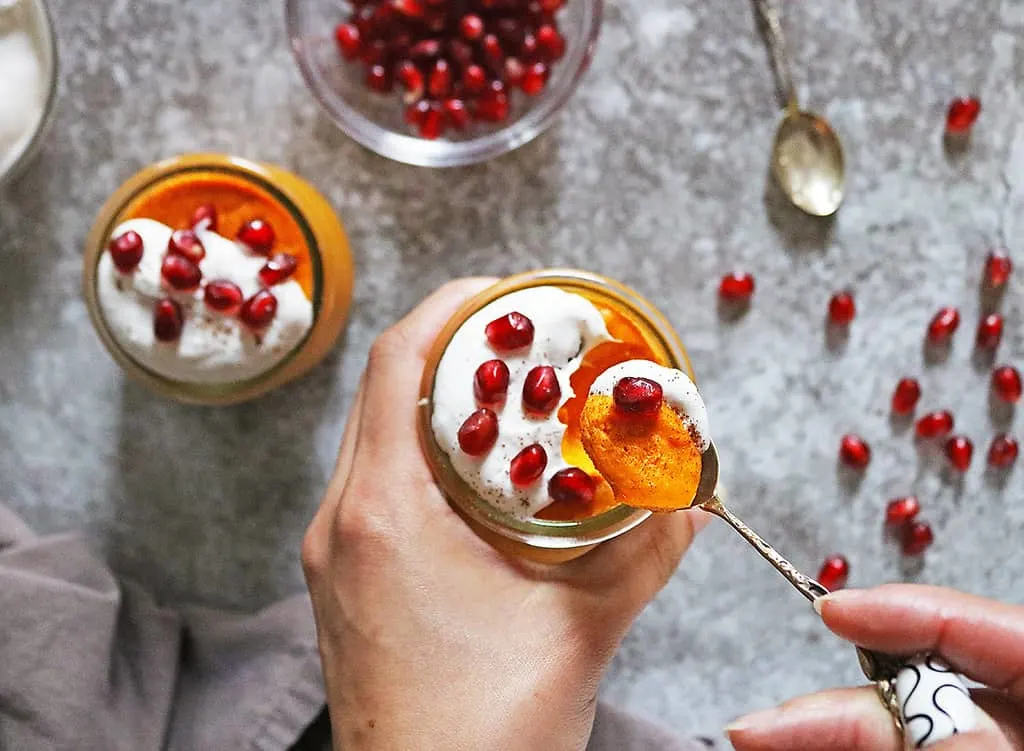 Can you make this pudding ahead of time?
This squash pudding can be made up to 4 days before you need to serve it, as long as it is stored in an airtight container after it is prepared.